Recommendations of Meal Delivery Services
Looking at Blue Apron, Plated, Home Chef and Hello Fresh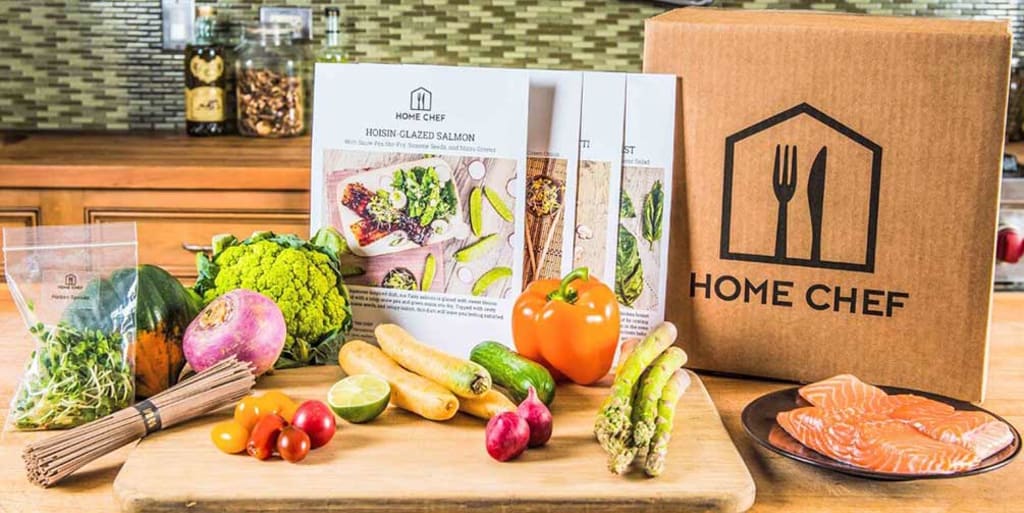 I am going to go over Plated, Blue Apron, Hello Fresh, and Home Chef. My boyfriend and I have tried all of these, each for multiple weeks. While each of them has strengths and weaknesses, I've rated these four sites on which ones I think are best.
4. Hello Fresh
While this one is most advertised, they aren't as good as they seem. We did this for probably a month. The first two weeks were good, I enjoyed the meals a lot. They were quite easy to complete. But the third week we had an essential item missing and called them to let them know. Their customer service was very rude to us multiple times. We decided to give them another chance, and they continued to disappoint, including packages exploding. And every time we would call them, they would go around the problem acting like it never happened. We got infuriated by their customer service which was what led us to change. So while the food we did cook was really yummy, we decided it would be better to try another one.
3. Blue Apron
We tried this one for three weeks. We really enjoyed the food that we made from these boxes. Our first week with them an essential sauce had exploded, but when we called customer service about it they were glad to give us free credit for their mistake unlike Hello Fresh, who just claimed nothing was wrong. After that, the weeks were quite good, no problems. We did decide though to switch because of the lack of variety and choice for their meals.
2. Plated
We loved plated, the number of meal choices they had were crazy. Plus you could get dessert and who doesn't love dessert! We ordered from them for three months. Most of their meals were delicious and the only time they weren't delicious for me was because I can be a little picky, but even my boyfriend loved those meals. What ultimately ended our service with them was our last three weeks of ordering from them they missed ingredients, and while they always gave us credit for those, we wanted to give them a break and try another one. Maybe they switched management or something but we hope they fix it because besides those issues they were great!
1. HomeChef
This is the one we are currently using. The meals are simple but really tasty. I've enjoyed every meal we've had! So far there has been no problems with anything. We are in week four. There is also a lot of variety in their choices. They also offer lunch choices and smoothies each week! Which is really cool! These meals are very homey, they can get a little fancy in some options which I like. For example, we had one-pot basil chicken pasta last night which was delicious! Also, the perfect serving size for two people.
So finally, I would recommend HomeChef or Plated. But I might give Plated a little more time to figure everything out. So essentially my top pick is HomeChef. And I know everyone will have their own experiences and opinions. So some of you may have other thoughts on my list. So I'm just saying this is based on my experiences with these companies.
Prices on all of these vary but I'll give around what we paid for each as well:
Plated: for five meals and sometimes a dessert we often paid around $129 each week.
HomeChef: for five meals we pay $99 a week, which is good relative to how much we used to pay for groceries.
Blue Apron: we paid for three meals a week $59.
Hello Fresh: for three meals each week we paid $59-$69.