Quiz: Which Cookie Are You?
Take this creative, engaging and stress-free personality/self-discovery quiz to discover your cookie type! You may be soft, chewy or hard, so be prepared for this tasty and sweet adventure of self-discovery!
For years and years, cookies have been many peoples' go-to dessert or sweet snack!
Cookies can either be store-bought or homemade and come in various sizes, shapes, flavours, colours and textures, which is why they are a unique food item for many individuals on this earth! I've picked three types of cookies and a fun, entertaining and easy quiz to help you explore some of the most common cookie types.
I hope you find this activity fun and learn a bit about yourselves and your personality types!
The quiz
Question 1: What adjectives do people use to describe you?
a. Gregarious, outgoing and lively
b. Reticent, plain and humble
c. A bit of both, depending on your day and/or mood
Question 2: You're arguing with someone, how would you navigate it?
a. Fight, yell and/or have a mature and healthy debate to prove your point
b. Be open to other people's points, calmly discuss the issue and make amends and/or are submissive.
c. A combination of both
Question 3: Are you cute and sweet as pie or sour and original as lemonadd?
a. I'm cute and sweet as pie
b. I'm original and sour as lemonade
c. I'm both cute and sweet as pie and original and sour as lemonade
Question 4: Do you believe in magic or not?
a. Yes, for sure
b. Nah, not really
c. Doesn't matter to me
Question 5: Do you believe in creativity or not?
a. Yes
b. No, not really
c. Maybe, I'm not sure
Question 6: How do you often spend your evenings?
a. I go out to different places with a bunch of friends
b. I hibernate in my home with a hobby I have and love
c. A bit of both, depending on my mood and the kind of day or night it is
The results
It's time to top up your scores!

If you got:
Mostly A you got Rainbow Chip Cookie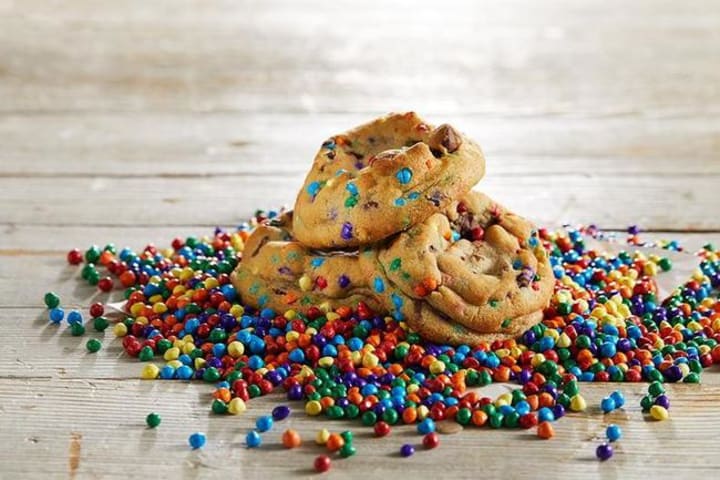 Rainbow chip cookies are full of life and color. Like viewing a vibrant and novel piece of artwork, you notice all the liveliness, magic and enjoyment in one cookie. These uniquely made cookies represent positivity, creativity, sociability, confidence, pride and openness.
You believe in speaking what's on your mind and you're community oriented. You follow your heart and do whatever your passionate about. You're full of life, love, colour and can easily please a bunch of people, just like these cookies can please a crowd of dessert lovers!
Mostly B, you got Lemon Shortbread Cookie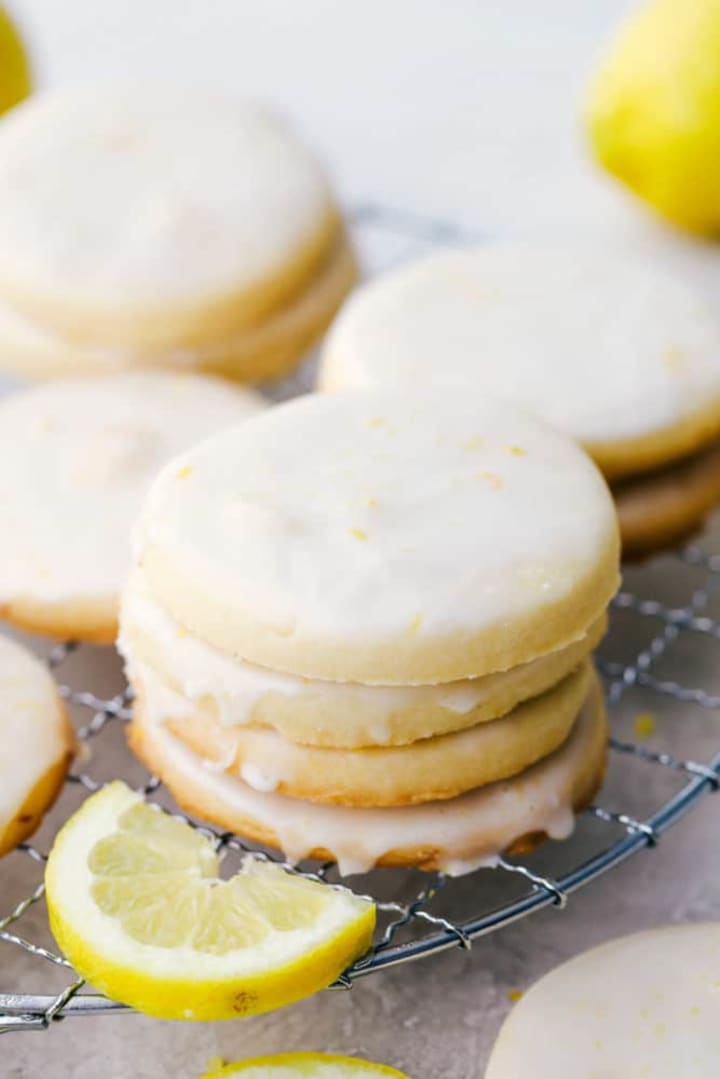 Lemon shortbread cookies are plain but have some flavour to them. They are made with simple ingredients and have a mild sugary taste, unlike other kinds of cookies that contain more sugar and flavour. Some people need a little more time to adjust to sour foods and desserts, before they decide if they like them or not.
You enjoy living a peaceful and easy, but meaningful life. You don't react as much and tend to keep your cool most of the time. People need to approach you with caution, so you don't become easily afraid. You're shy, but you will warm up to people once you get to know them. People will need time to realize that you're not being rude but that you're rather shy and not as friendly with strangers.
Mostly C, you got Reversed Chocolate Chip Cookie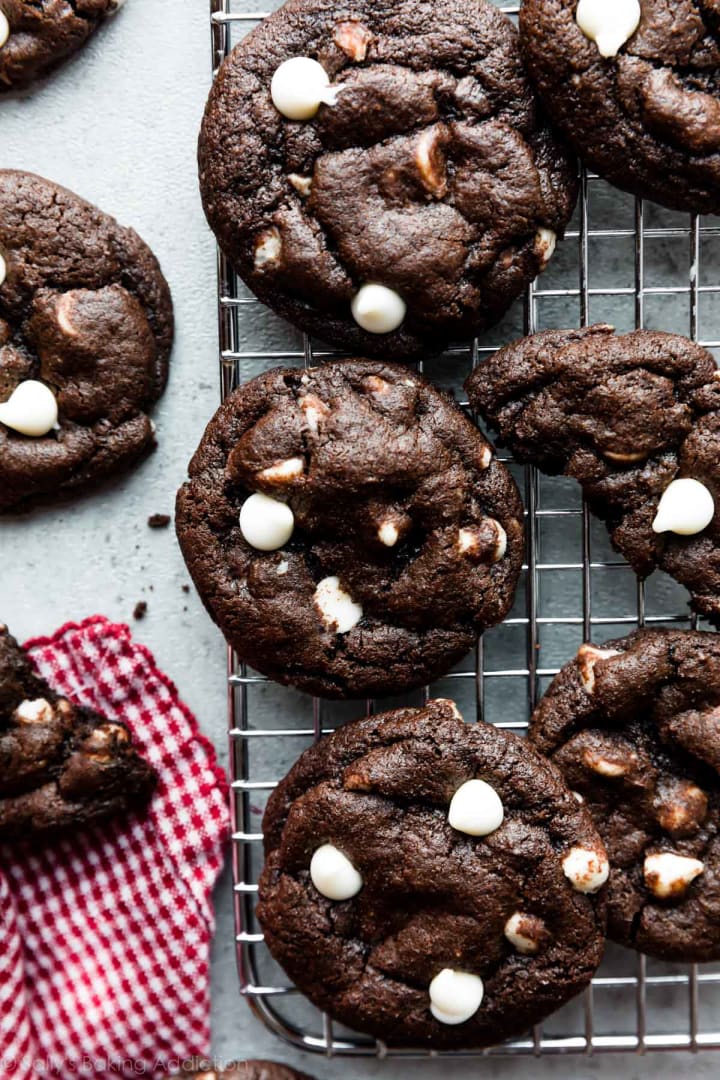 Reversed chocolate cookies are both light and dark in color. They can be made with any kinds of add-ins, even though white chocolate chips, flour, eggs, sugar, butter and cocoa powder tend to be the main ingredients. They have an amazing sweet taste, but they don't have to be too sugary at the same time. They are easy and less complicated to make and master in the oven!
You're loving and kind, but you can also be pretty blunt when you need to be. You tend to live a flexible lifestyle, because that's what you believe is the proper way to live. You love to explore, but you also like to retreat in your own space. You can be any kind of person you choose to be on that day, just like how a reversed chocolate chip cookie can come out one day!
Final Thoughts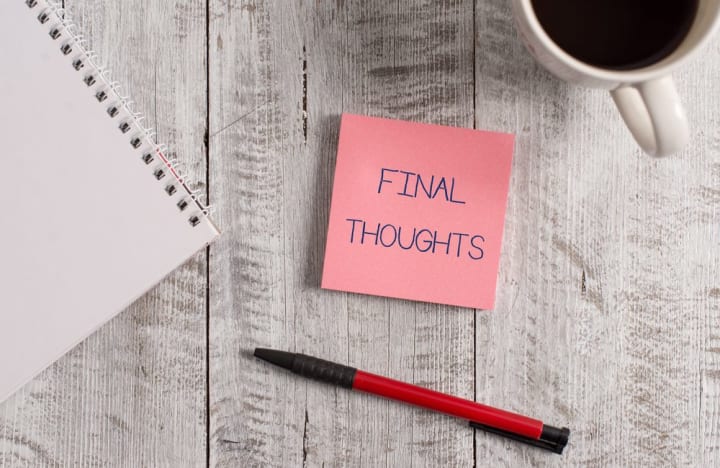 Since I was young, I've been eating and making all kinds of cookie recipes. During my childhood, my mom used to make reversed chocolate chip cookies quite often, and I wouldn't have any issue scarfing down a whole bag of them if I could. I loved to purchase all different kinds of cookie brands, such as Chips Ahoy! As an adult, I continue to follow my passion for baking and exploring new cookie recipes to make, eat and share with my friends and family. Since I'm such a creative person by nature, I often associate various things with various character traits that people possess. I tend to use analogies whenever I make my point or refer to someone/something, which is one reason why I wanted to create this fun quiz. I wanted to share my creativity and unique thinking with all my viewers!
I thought this would be a fun thing for me to do during the extended lockdown period in Canada, specifically in my province! Since many people are using these lockdown days and nights baking, cooking and doing lots of creative activities, I figured doing a "cookie-related" Vocal story would attract many cookie-loving viewers! I hope you enjoyed doing this quiz and learned a little bit about yourselves. For more exciting Vocal quizzes, view my profile and stay in the loop. If you liked this quiz, like, share and send me a tip.
Thank you for participating and have a great weekend! Cheers!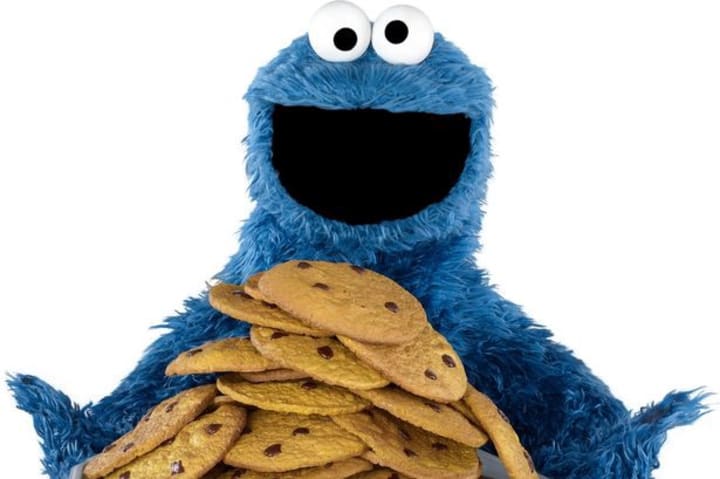 Talia Devora
I'm a 23 year old woman who writes poems and articles on various subjects! I've been writing since I was 8 years old and I love to do many things like read books, walk outside, do puzzles, listen to music, etc!
Be yourself! Let's connect!
See all posts by Talia Devora →