Pyxy's Favourite Seasoning Blends
A Mrs Huston Recipe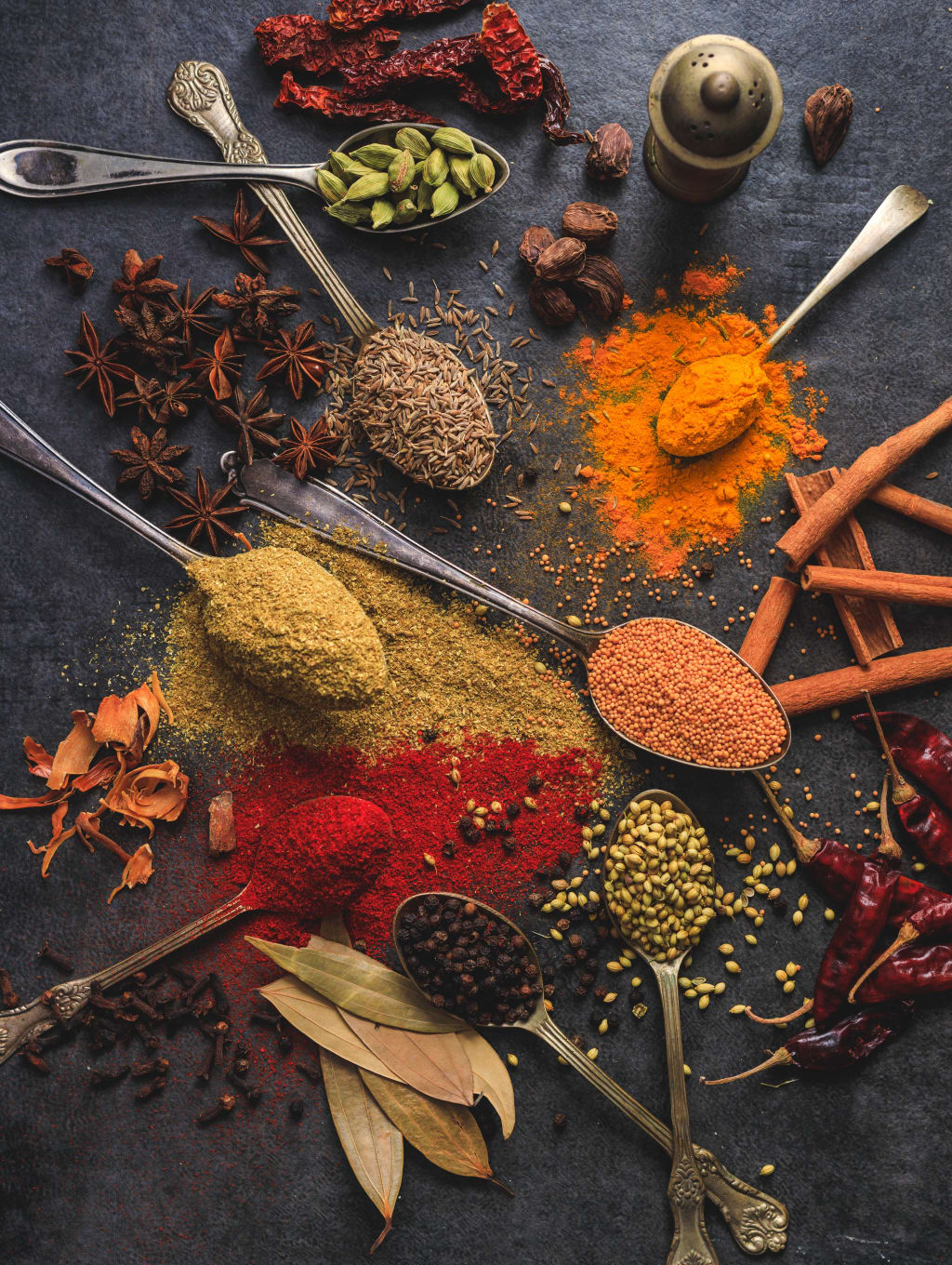 Photo courtesy of https://www.pexels.com/@shantanu-pal-938952/
Years ago, when I first started on a gluten free diet, there were very few restaurants that offered anything in the way of gluten free options. Slowly that began to change and now there are many restaurants I can eat at. In the beginning, though, I was shocked at how many restaurants offered gluten free food that was absolutely tasteless. The gluten free options were often quite bland and barely seasoned. I won't mention the name of the restaurant because they have improved over the years, but one time I was offered a steamed chicken breast and a dry salad at a restaurant. Not exactly a meal that would make me want to come back. Spice blends are what can make or break a recipe. Hell, even just a little salt might have saved that steamed chicken! It was as if they thought salt contained gluten! You should know a few spice blend recipes. Here are a few that I found and a few that are quickly becoming my go to spice blends.
1 - Old Bay Seasoning
Ingredients
1 tablespoon celery salt
1/4 teaspoon paprika
1/8 teaspoon black pepper
1/8 teaspoon cayenne pepper
1 pinch ground dry mustard
1 pinch ground mace or nutmeg
1 pinch ground cinnamon
1 pinch ground cardamom
1 pinch ground allspice
1 pinch ground cloves
1 pinch ground ginger
Directions
In a small bowl, mix all the ingredients. Transfer to a sealable container and use in your cooking as you would any other spice blend.
2 - Creole Seasoning
2 Tablespoons Kosher or sea salt
2 Tablespoons Paprika
1 tablespoon Thyme
1 Tablespoon Basil
2 tablespoons Garlic powder
2 teaspoons Onion powder
2 teaspoons Black pepper
2 teaspoons White pepper
1 teaspoon Cayenne pepper
Directions
Mix the salt, herbs and spices together and store in a sealed jar in a cool, dark place.
*For Creole seasoning add 1T of oregano to the blend
3 - Garam Masala
2 tablespoons whole coriander seeds
1 1/2 tablespoons cumin seeds
1/2 teaspoon mustard seeds
1/2 teaspoon fennel seeds
1 tablespoon cardamom seeds
1/2 teaspoon whole cloves
1 1/2 tablespoon whole black peppercorns
6 dried red chilies, broken in pieces, seeds discarded (if you don't like it too hot, go for 3 red chiles)
Optional: 1/4 teaspoon asofoetida seeds (use sparingly, very stinky to some)
Optional: 1/4 teaspoon methi seeds or fenugreek
1/2 teaspoon fresh ground nutmeg
1/2 teaspoon ground cinnamon (fresh ground if you have the patience, try a microplane)
1 rounded tablespoon ground turmeric
Directions
Place all the spices in a skillet and toast over a medium heat. Make sure to stir until they are fragrant - about 8 minutes. Shaking the pan helps prevent the spices from burning.
Allow the spices to cool completely before transfering the mixture to a spice mill or clean coffee grinder and grind to a powder. Place the spice mixture in an airtight container in a cool, dark and dry place.
Notes
Most of these spice blends can be kept on a shelf for upto six months before the flavour is impacted. I usually use them up well before the six months is up but if you make too much and cant use it up in the 6 months, it won't go bad. The flavour might mellow out. You could also keep it in a fridge to prolong the shelf life.
The Garam Masala can keep for up to 3 months if stored properly. And, again if you want, you can store it in a fridge to prolonge its shelf life.
There are many uses for spice blends but I find the right ones can be used with vegetables and proteins, bringing out the flavour in both. I often chop up vegetables and add a protein such as chicken, pork, beef or tofu, sprinkle with seasoning, tossing to coat before baking in the oven.
About the Creator
Canadian Graphic Designer, Young adult novelist and gluten free recipe developer from Canada
Reader insights
Be the first to share your insights about this piece.
Add your insights