Pumpkin Spice and Everything Nice
My Pumpkin Pie Recipe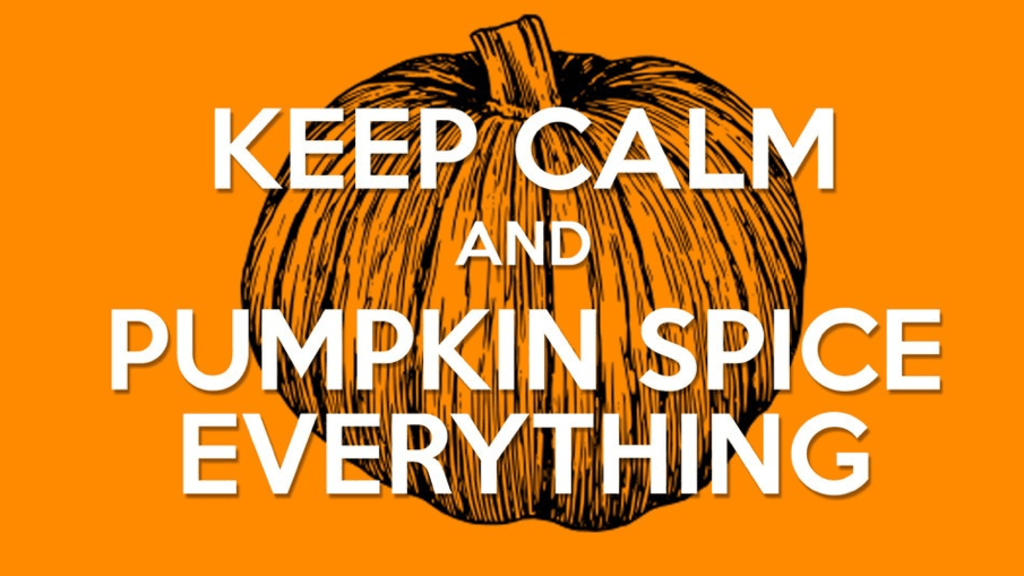 I absolutely adore pumpkins!
Pumpkin carving, pumpkin spice, pumpkin flavour, just everything pumpkin! 🎃
Now that it's October, officially autumn (or fall, if you are American), I am so Pumpkin ready... To be honest, I am all year round. I wait all year just for Starbucks' pumpkin spice latte to make its annual appearance.
Every October I host a Halloween fundraiser. We all dress up in spooky costumes, take part in sweepstakes and Halloween quizzes, and there is ALWAYS a bake sale. I always ask that people bake or buy anything spooky for me to sell and raise money for my company's partner charity for that year, this year being Barnardo's.
So, it's time to start baking again—and one of my favourite things to bake is pumpkin pie. Perfect for Halloween as, over in England, it's something weird and unusual! A lot of people would turn their nose up at pumpkin, but I'd bring my pumpkin pie or pumpkin spice loaf around and I'd have everyone hooked!
It's also only just over a month to go until Thanksgiving, so what better dessert than a pumpkin pie? My boyfriend, his family and I are all big on all things American, including Thanksgiving and American football 🏈, so there is always a big Thanksgiving meal and then Thursday Night Football (what better way to spend the night?). We always have to book the next day off work, seeing as there's a few drinks to be had. Last year, I made my pumpkin pie for my boyfriend's family for the first time as I thought that I must take something with me, so why not provide a traditional Thanksgiving dessert? His mum couldn't wait to try it but my boyfriend and his dad were a bit dubious...but, they actually liked it! It was an absolute hit. A lot of people over here think that the pumpkin taste and smell will be too overpowering, but with the sugar and spices it makes the taste more subtle, so if you are reading this and you are English or French or German or any other nationality, be assured, you will not regret ever baking such a delight! 😊
I make my pumpkin pie with a ginger biscuit base. Ginger really compliments the pumpkin well and it's to die for!
The Pumpkin Pie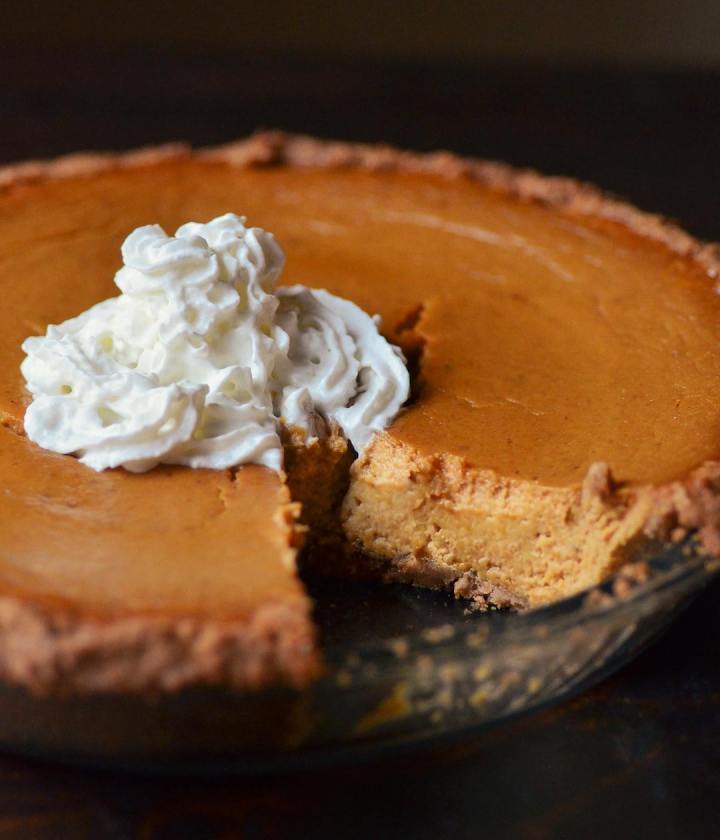 Prep time: 40 mins. Cooking Time: 1 hour
Ingredients:
300g ginger nut biscuits
170g butter, melted
1 tin pumpkin purée (I use Baking Buddy 425g tin)
1 (410g) tin evaporated milk
2 eggs, beaten
175g (6 oz) dark brown soft sugar
1/2 teaspoon ground cinnamon
1/2 teaspoon ground ginger
1/2 teaspoon ground nutmeg
1/2 teaspoon salt
Optional; Vanilla Jell-O Pudding to finish
Method:
Preheat oven to 200 degrees Celsius.
Crush all of the ginger nut biscuits into a fine crumb and stir in the 170g of melted butter.
Press this in to the bottom and and around the edges of a pie dish or tin, making sure the crumb is nice and as even as you can get it.
In a large bowl with with a handheld whisk or mixer speed on medium, beat the pumpkin purée with the evaporated milk then add the eggs, sugar, cinnamon, ginger, nutmeg, and salt. Make sure it's all mixed in well!
Pour the mixture in to the biscuit pie base, filling to just below the top of the crust.
Bake for 40 minutes or until a knife or tooth pick comes out clean.
Now, if you are like me and love combining a bit of vanilla, once cooled, top the pie with Vanilla Jell-O. This makes the pie so dreamy! A nice touch that goes very well with the pumpkin spice. 😊
If, like me, you live in England, you can buy the pumpkin purée and the Vanilla Jell-O either online on American sweet stores or on Amazon; otherwise some Tescos do have these products in the American Section. 😊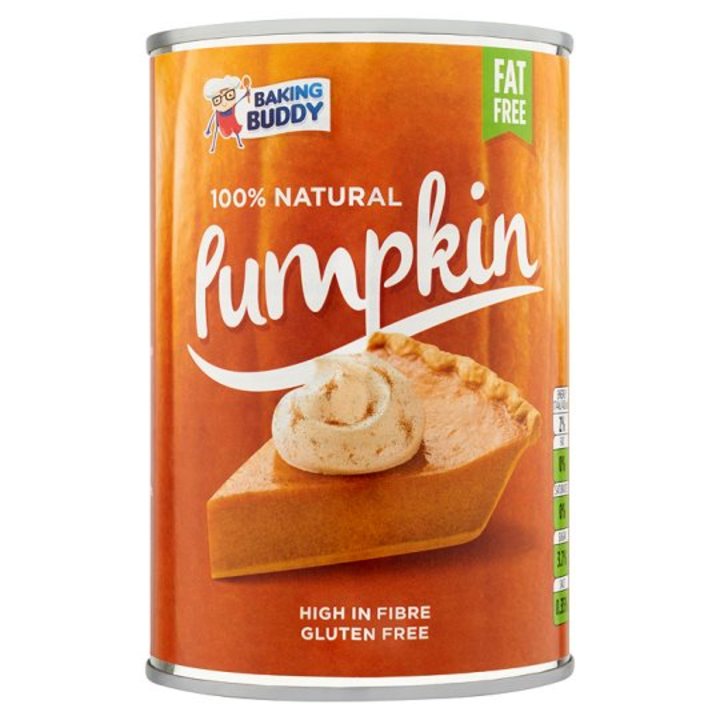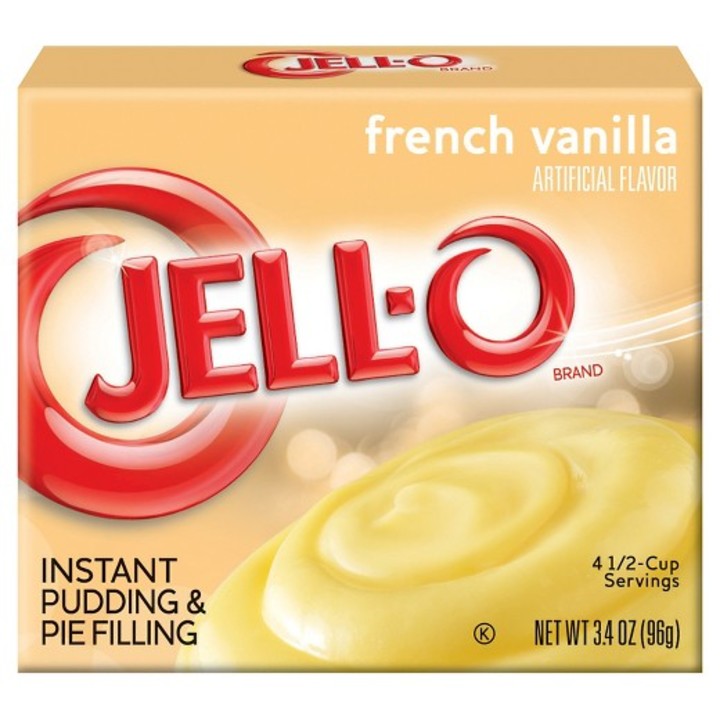 recipe

Kirsty Melton
I like reading and writing about all things new and old, weird and exciting...
my love for food and travel is a bit much, that's why I'm porky and always skint but hey, it's all worth it.!!😊
See all posts by Kirsty Melton →