Pizzaland: You May Think Pizza But I Think Kufta
Where I lead you to my absolute favourite Halal food joint in all of Toronto.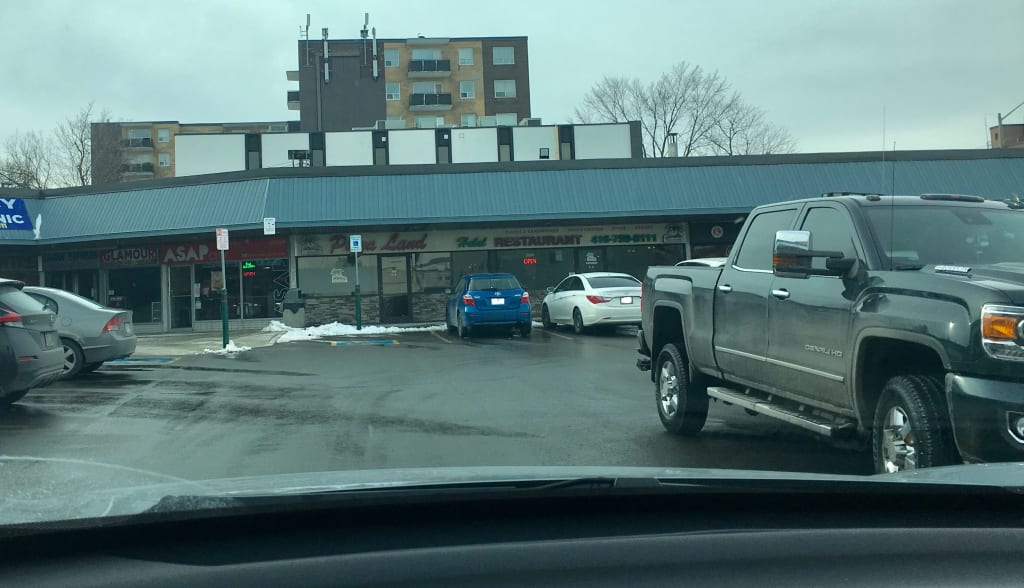 I've lived in and around the Scarborough area of Toronto, Ontario for my entire life. I don't want to sound like a big deal but I'm pretty sure I walked on the same sidewalk as The Weeknd did when he was a wee youth... So we've got that connection together.
Nestled in a plaza right on the intersection of Pharmacy Ave/Lawrence Ave East lies a local, family-run take out/dine in restaurant called PizzaLand. Now I know you're dying to ask and yes... They do indeed sell pizza at this establishment. And while there probably is a restaurant called PizzaLand somewhere in your neck of the woods that does sell the aforementioned Italian delicacy, this PizzaLand features a ridiculously wide array of food choices that will make one's mind overload at all the possibilities.
side note: I would like to point out that we always had a hearty chuckle while watching every episode of the HBO classic The Sopranos, where Tony would drive through a neighbourhood with their own respective PizzaLand. Could this have possibly been where they got the idea from?!
... I doubt it.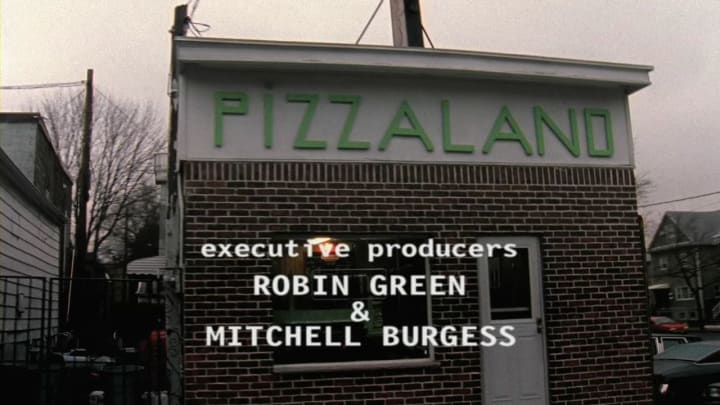 PizzaLand has been a staple of this neighbourhood for over 18 years. It has undergone numerous transformations throughout the years with its final expansion occurring a few years ago. For as long as I can remember my family and I would dine here for any and all occasions. I distinctly remember coming to the restaurant after virtually every orthodontist appointment I had when I was around 12 years old.
Living in a city as diverse as Toronto and growing up in Scarborough which many groups from various backgrounds call home, we're incredibly lucky to have our specific local spots whose meals we long for. And if they're Halal as well? Sign. Me. Up!
PizzaLand's numerous food choices range from the basics like your pizzas, whole chickens and poutines to their legitimate piece of Heaven on Earth called a kufta kabob wrap. I think I could genuinely live on those wraps for the rest of my life. For those curious as to what the restaurant has to offer take a look at their extensive menu below:
I'd like to take you through the step-by-step process of arriving at PizzaLand and hopefully feel as if you are in the car with me as I blast all the BTS tunes.
Leaving the House Around Noon
So Toronto rush hours consist of the following hours: 7am-12pm and 12:45pm-2am. Why is it like this? This is a question that plagues the Torontonian every minute of every day. Unless of course it's between the hours of 12-12:45pm.
After placing my order for pick up on the phone, I make my way out to the summery weather condition of 3°C. PizzaLand is roughly a 12 minute drive from my house and, fun fact, is about a 5 minute drive away from where I work so it really is like a third home to me.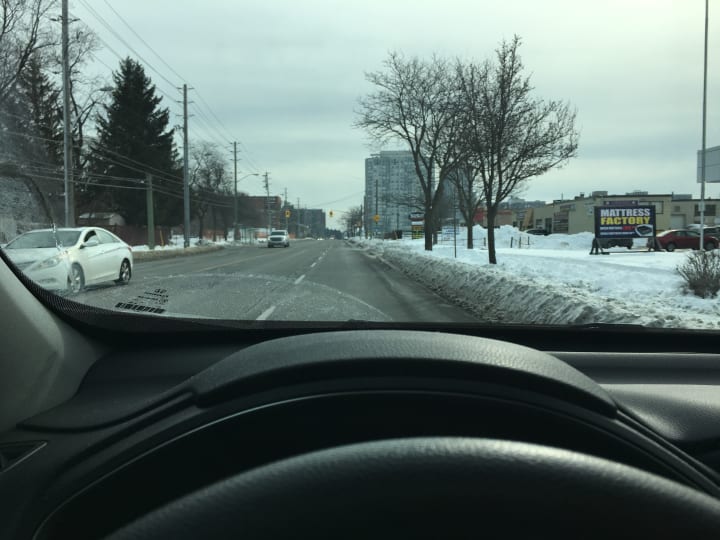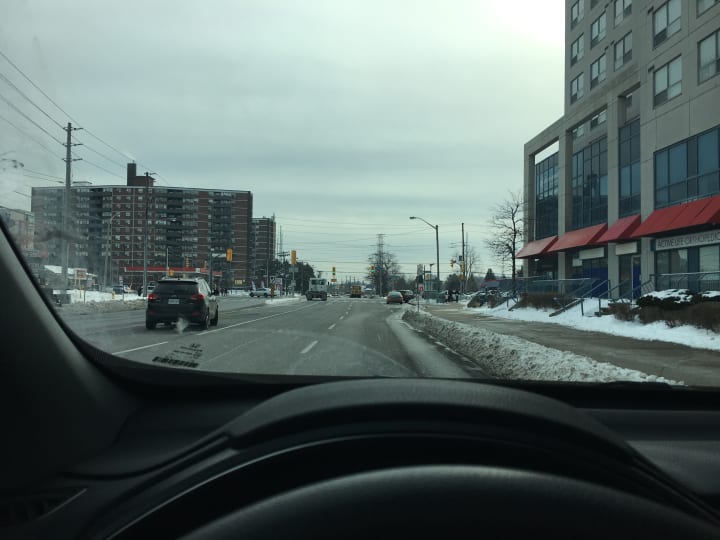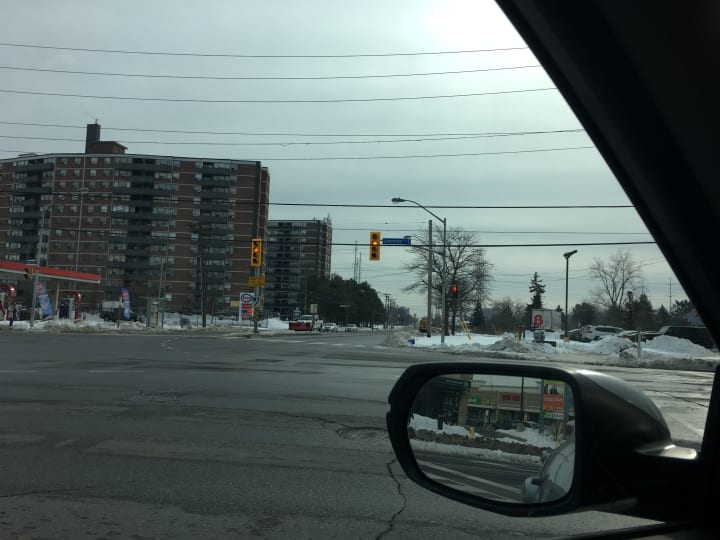 As we make our way I am incredibly ecstatic to announce we are smack dab in the middle of it not-being-rush-hour-at-this-exact-moment which is an experience many dream of yet rarely encounter. On this particular day I happened to be completely fine deathly ill so I decided to call in at work.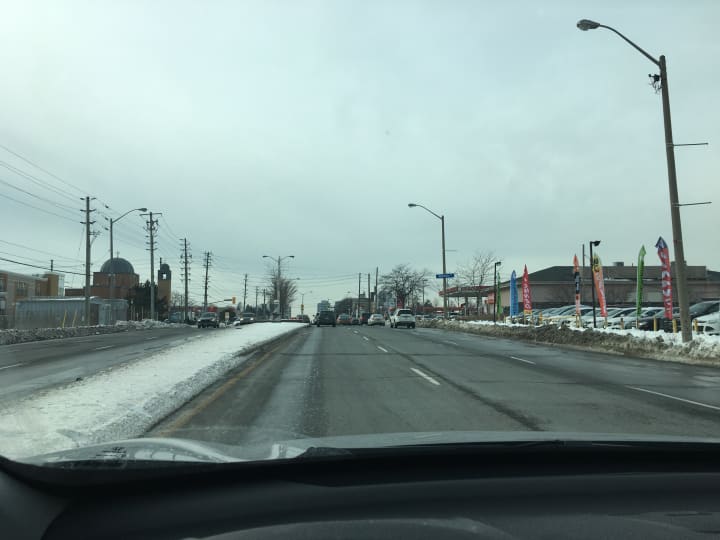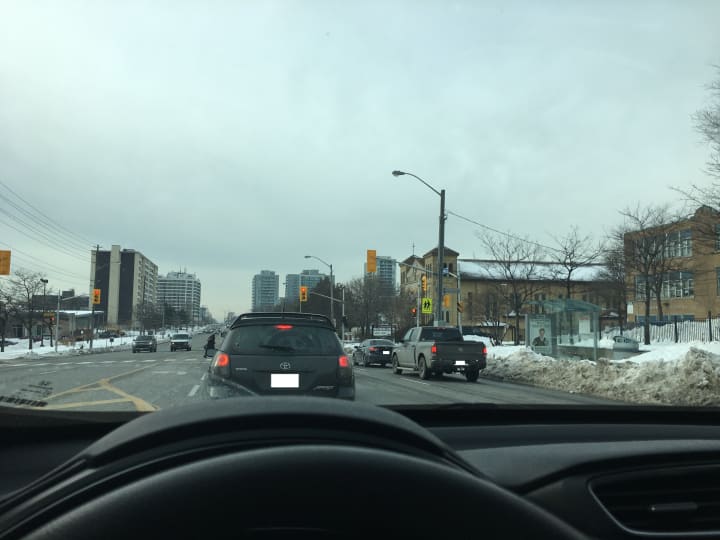 Throughout this area there are a ton of condominiums (plus those currently under construction) and a number of schools sprinkled throughout so we see plenty of plazas around boasting about having the best XYZ in all of the kingdom.
I would like to have your attention here for a quick moment as we spot a rare occurrence here in the City: a TTC (Toronto Transit Commission) bus currently out of service. This is my attempt at sarcasm, I hope it went over well.
Followed by spotting the authentic Canadian treasure known as Tim Hortons which is now majority owned by Brazilian Investment firm 3G Capital so... you know the "authentic Canadian treasure" label might be... not as accurate right now.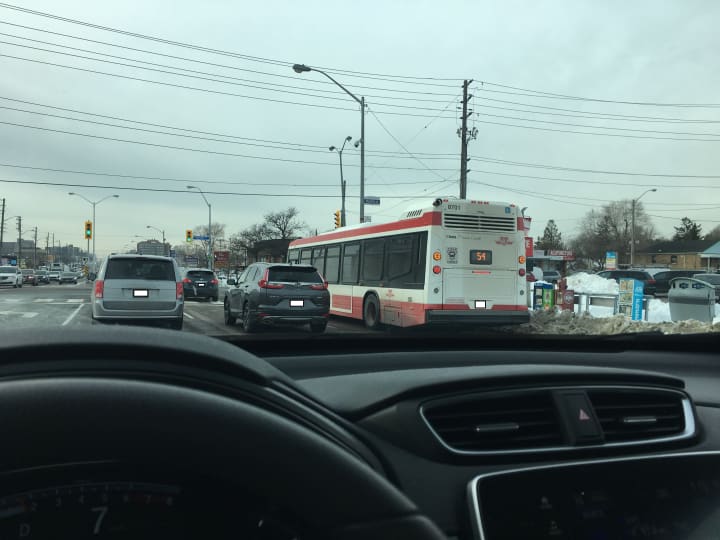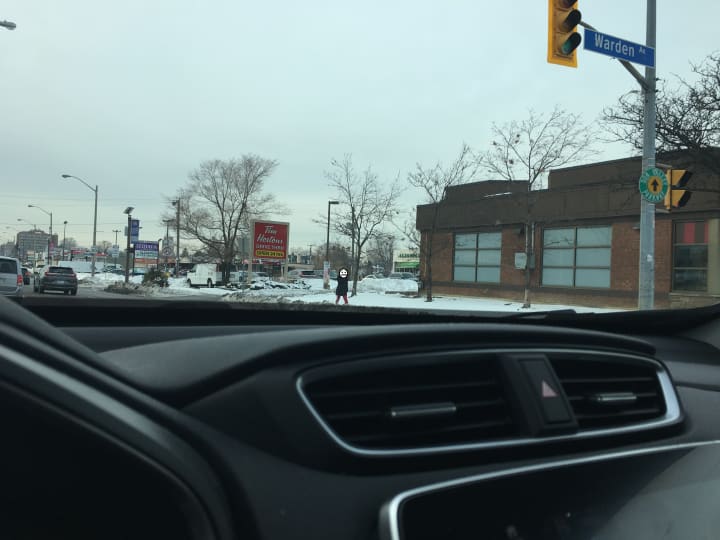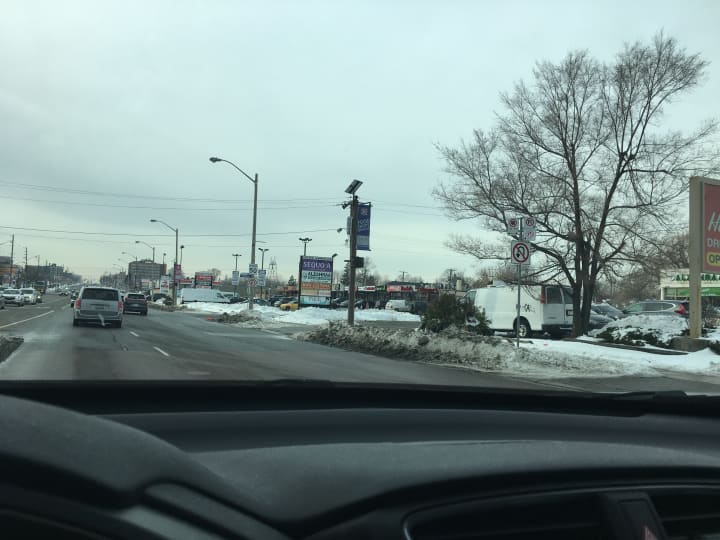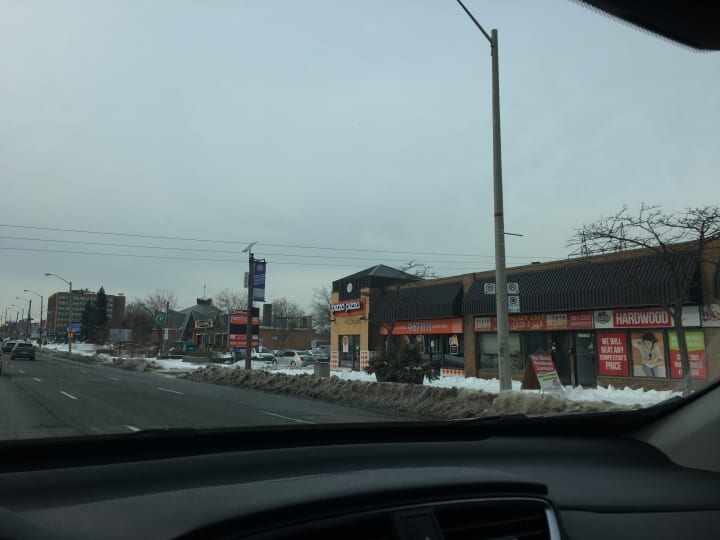 As we approach our cuisine oasis, I'd like to briefly grab your attention once more. See the Pizza Pizza above? On the left side of the image is an establishment called Alexandria's you can view here: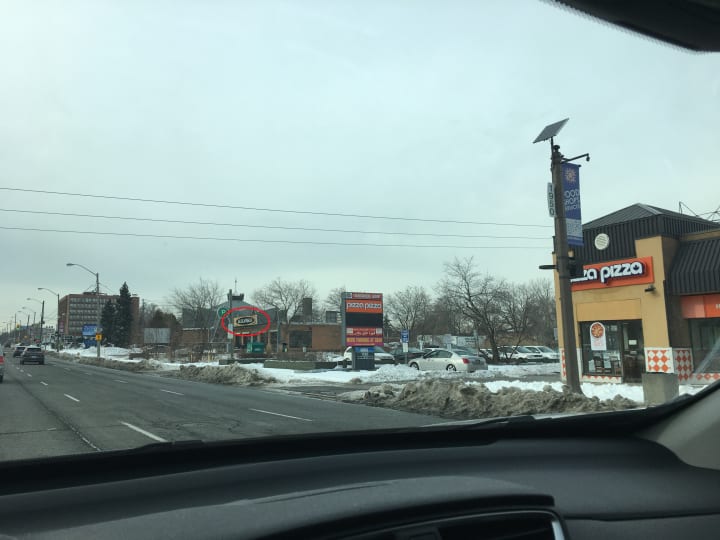 Now this place has a special place in my heart. Just like seemingly everything else in my life, I went to high school about 10 minutes away from Alexandria's. Smoking hookah/shisha is a social activity that is embedded in my culture and at the time many young Muslims after school would go to hookah bars to hang out. Ontario has brought stricter restrictions to these establishments in the past few years but at the time (around 2010/2011) it was not really seen as that big of a deal to see a bunch of 16/17 year olds on the patio.
So long story short: because this place was relatively close to our school we'd head over there periodically. As someone who has ventured into many hookah bars throughout my now mid 20s, I can confidently say that the shisha we had there at the time was like, the worst tasting shisha I've ever had in my life. I'm sure they've changed their recipe or something in the last ten years but I genuinely have hysterically horrendous memories of that place.
Anyway back to our regularly scheduled programming!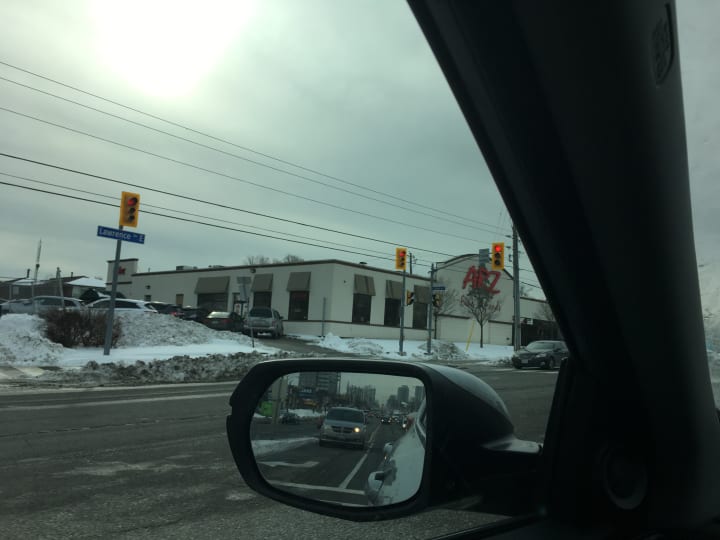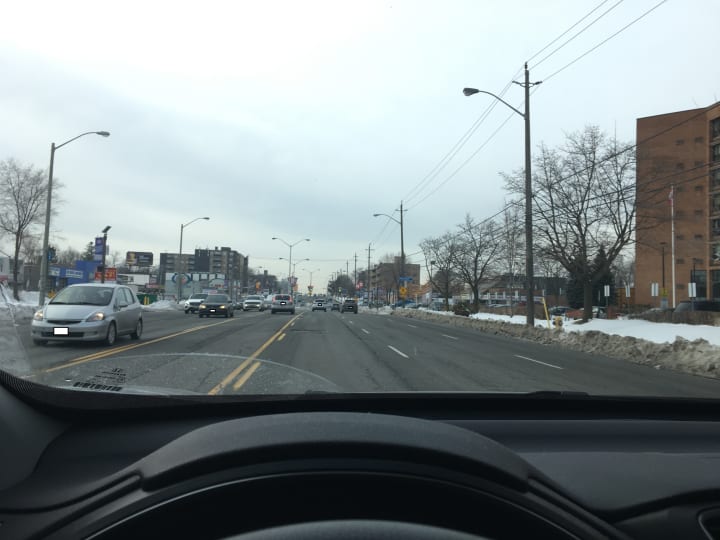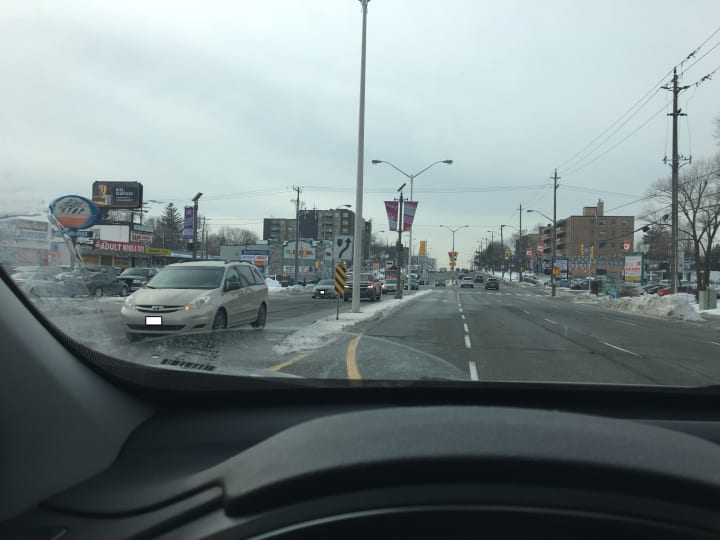 Arriving Around 12:17pm
Readers, it is always better to be safe than sorry hence the additional 3 minutes it took for me to arrive at my destination. It got a little unpredictable at the light over there...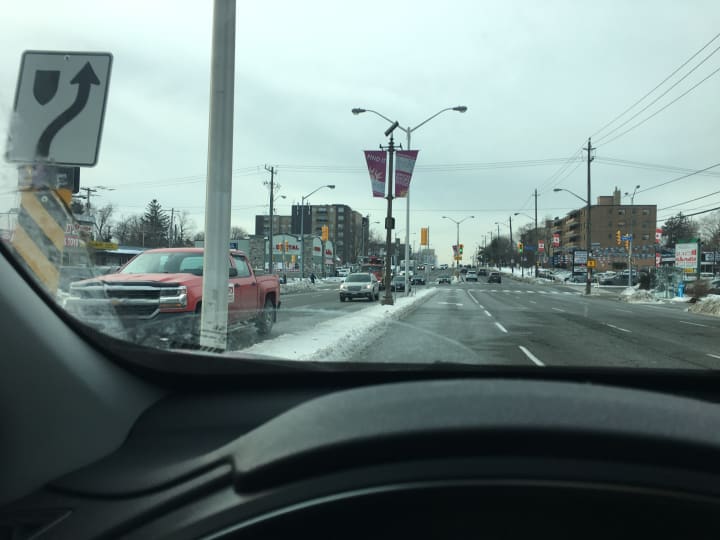 As we make our final turn into the plaza which beholds our sustenance, my stomach begins to grumble almost as if it knows we're in the End Game.
We pull into the parking lot and make a bee line to a parking spot...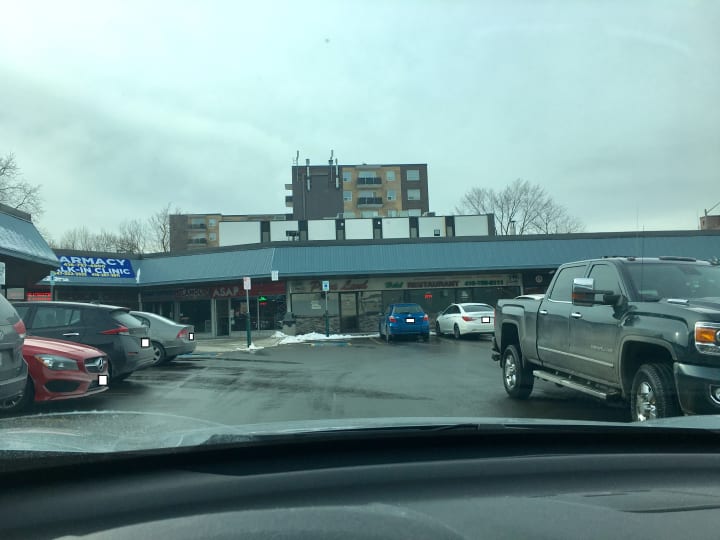 ... But not before we salute our hello darkness, my old friend Mr. Hortons.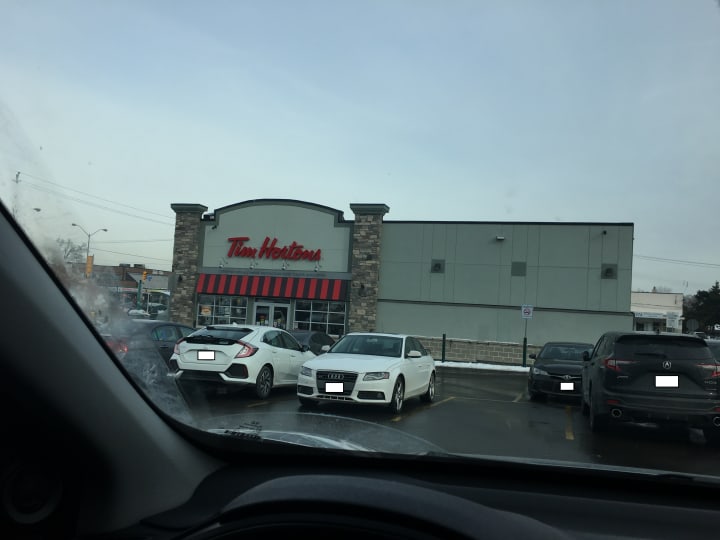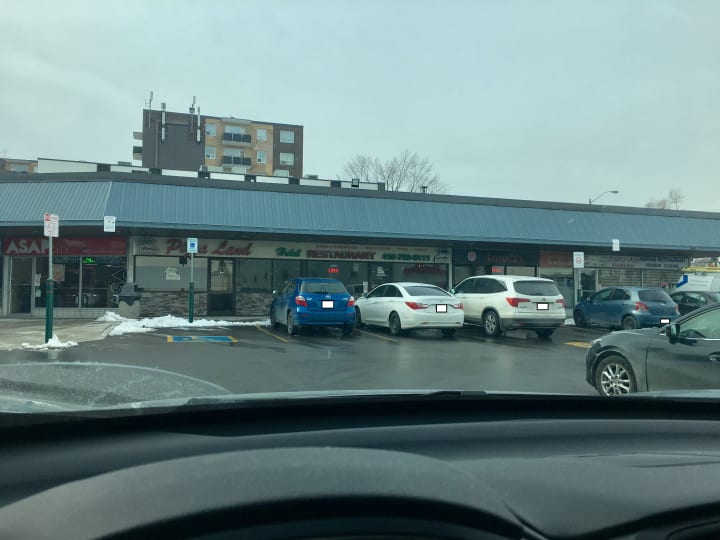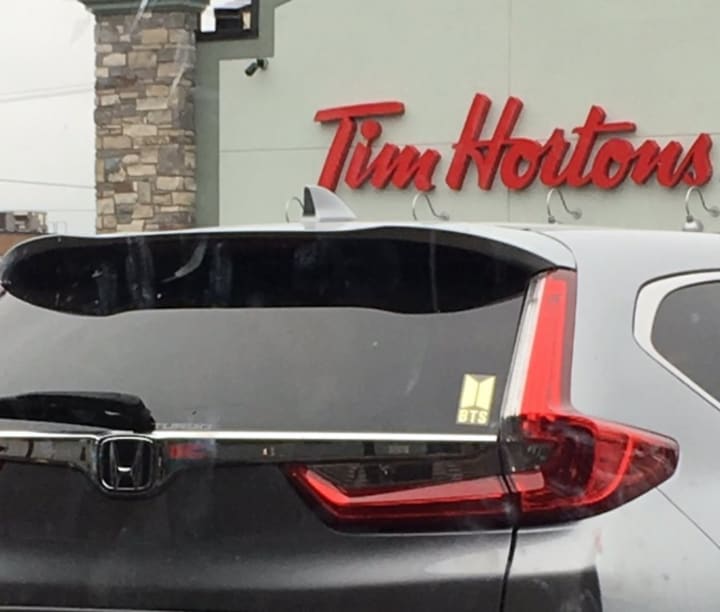 I park my car and take a completely naturalistic picture of it waiting for my return and I'll let Mr. Jungkook tell you what phrase went through my mind as I opened the door:
Let's Get It!
I step in and huzzah! It is me, myself and I. Plus a man. If you were to come into PizzaLand on an evening, regardless what day of the week, you're guaranteed to have at least 3 tables consisting of roughly 87 family members, a group of kids staying up past their bedtime (shouldn't kids be asleep by like 6pm?) and a bunch of other random groups spending a pleasant night in eating some amazing food.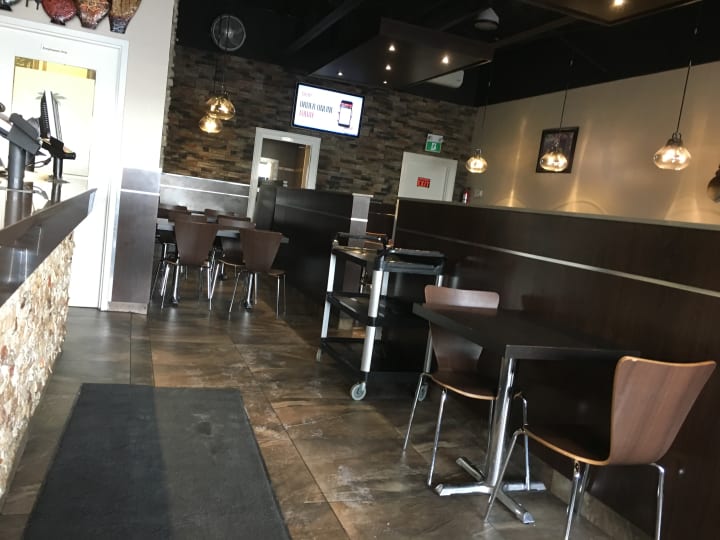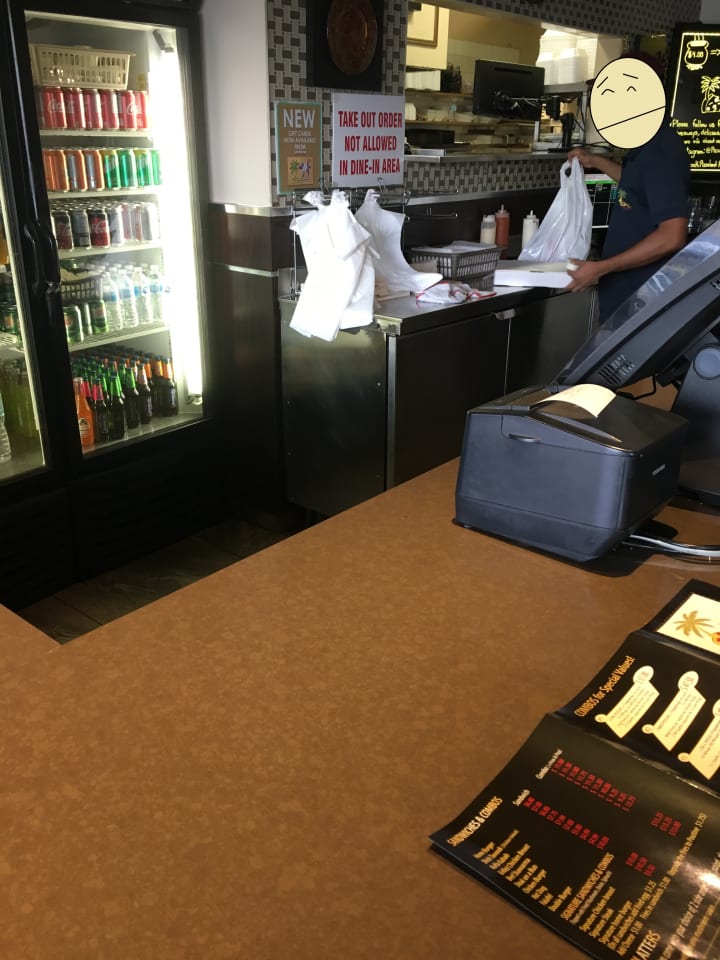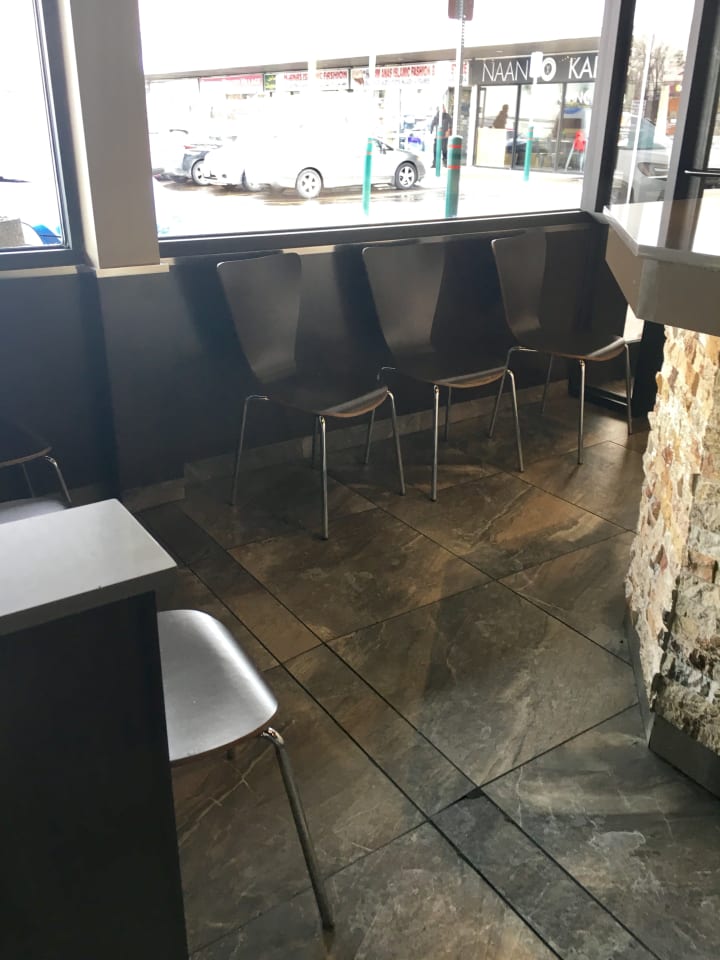 I neglected to include pictures of their plushy leather booths but believe me when I tell you I can slink down on those seats for hours. I grab my order - a kufta kabob wrap combo for me and a medium salami pizza for my brother - and head out the door preparing myself for one of my favourite meals in the world.
So the kufta kabob wrap consists of just a skewer of kufta meat with the toppings of your choice in a hearty pita wrap. I'm a simple lady, lettuce and their garlic sauce hits the spot for me. What differentiates PizzaLand's kufta from virtually all other kufta kabobs for me (and trust me: I'm pretty sure kabob meat juices run through my veins at this point) is their blend of spices. We've had a running joke for years with my cousins living in the States where they say they'll do absolutely anything to get ahold of what their secret recipe is that these guys use in their kufta kabob. Whenever they come to visit, she tries desperately to pry it out of them with unfortunately no such luck.
Please excuse the following gross aftermath of me gorging into my meal. While it isn't the prettiest sight, I actually find the foods that taste the most fantastical are the ones that cause the most mess... Or it could be that I am an adult child incapable of a proper feeding action which is a definitive possibility.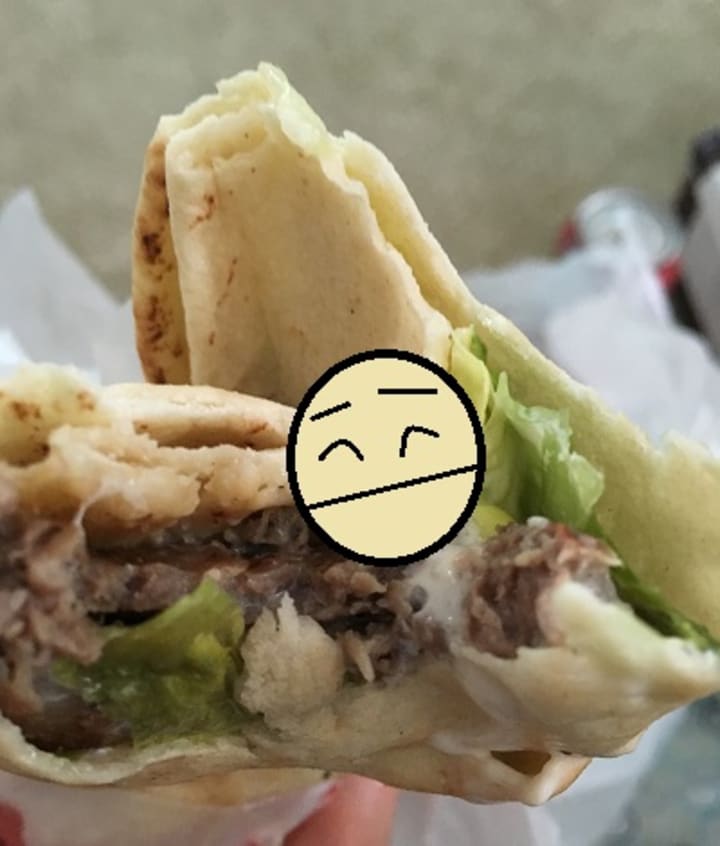 Thank you for spending time with me on my food journey to a place I hold immensely near and dear to my heart. Believe me when I say: the pleasure was all mine.
---
Submitted for the Locals Only Challenge.