Pasta and Parm
One of My All-Time Comfort Foods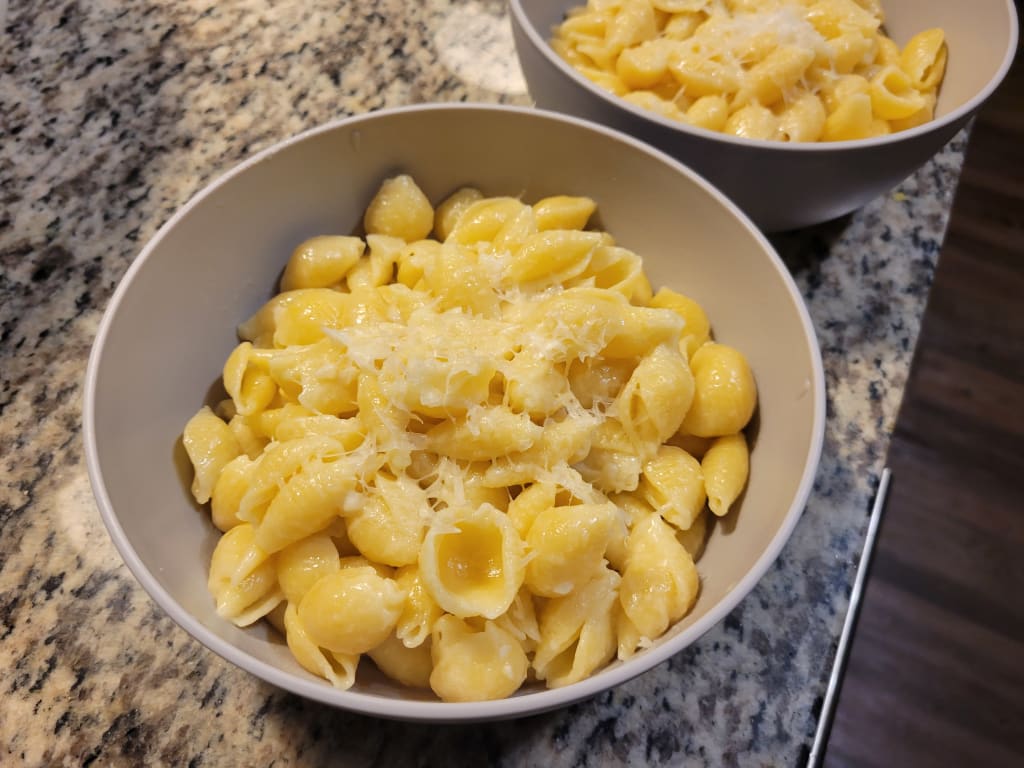 My pasta and parm dish
Yes, that is the name, and it is one of my favorite go-to dishes whenever I want comfort or if nothing else sounds good.
And I think it's only fitting for me to share this comfort with you.
How I Grew to Love This Dish
I can't say there was a specific time when this dish brought me comfort, as it's been around for as long as I can remember since coming home from foster care.
But it was a dish she made when we just craved something quick and delicious.
And it does represent (for the most part) my mom's cooking style: simple and delicious. And making food for others is a primary love language of hers.
Something she passed on to me. At least when I'm in the mood to cook or if it's my turn to make dinner.
My Experience Cooking This Meal
Sometimes, when I make it, I add some things to change it up. Not because I want to make it "better" but because I like trying new flavors with it.
I usually experiment with it on myself, but my parents are often guinea pigs for my cooking creations.
Making the Dish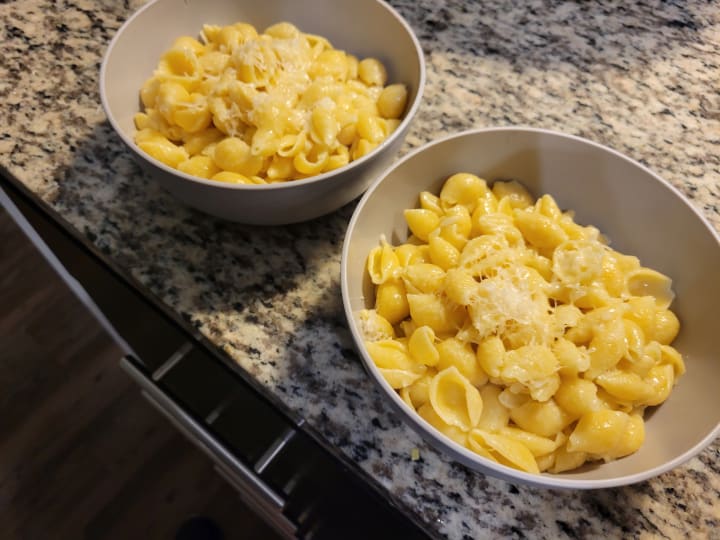 This is probably going to be one of the easiest recipes you'll come across, which is excellent if you don't want to make an elaborate dish, don't have much practice with cooking, or are trying to impress someone.
But here is the recipe:
Ingredients:
Pasta (whichever type you prefer)
Parmesan
Salted butter
Optional add-ins:
Minced fresh garlic or garlic powder
Red pepper flakes
Herbs (chives, basil, etc.)
A scoop of pasta water if you want it to be more saucy
While you can stick with the main three ingredients, feel free to play with it to your taste.
The quantities of the ingredients aren't precise either. It is really up to you how much of which component you want in your pasta and parm.
Directions
1. Fill a pot with salted water and let it boil, then throw the pasta in and cook according to the directions.
If you're adding fresh garlic, herbs, and/or red pepper flakes, get a small pot, put the burner on low or 2, and throw the butter and the extras in to let the flavors combine.

If it's garlic powder, you can wait until the end to add it in.
2. When the pasta is done cooking, save a little of the pasta water in a small measuring cup and set it to the side before draining. Then, dump the pasta back into the pot.
3. Mix everything together, starting with the butter and finishing with the parm.
And that's it!
Easy, right?
Optional Sides
While pasta and parm is excellent by itself, if you're making it for more than one person or want to have veggies and/or protein, here are some choices:
Panko and herb-crusted chicken breast
Oven-roasted broccoli
Maple syrup baby carrots
And if these don't tickle your fancy, I suggest looking on Pinterest for ideas.
A Food Affirmation for You
I let go of the idea of "good" and "bad" foods and focus on balance.
I figured I would put this affirmation here because I believe in balance regarding food.
While this dish isn't unhealthy per se, I wouldn't rank it as an ultra-healthy meal either. I mean, it has a butter sauce, after all.
However, sometimes you just need to feel that metaphorical embrace comfort food offers. And pasta and parm gives you that hug.
So enjoy!
***
Thank you for reading! I hope you enjoyed it. Subscribe for more content!
PS: If you make this, please tell me what you think of it in the comments!
About the Creator
I create anything from fiction to personal stories, poetry, and more. I'm also on Substack, Ko-fi, and Gumroad!
My Twitter(X) handle is @AmethystC99.
Visit my website if you need help editing your fantastic story!
Reader insights
Be the first to share your insights about this piece.
Add your insights