Pandemic Donuts: Every Cloud has a Sprinkled Lining
The story of how one service-industry couple continued against the odds to deliver joy through food.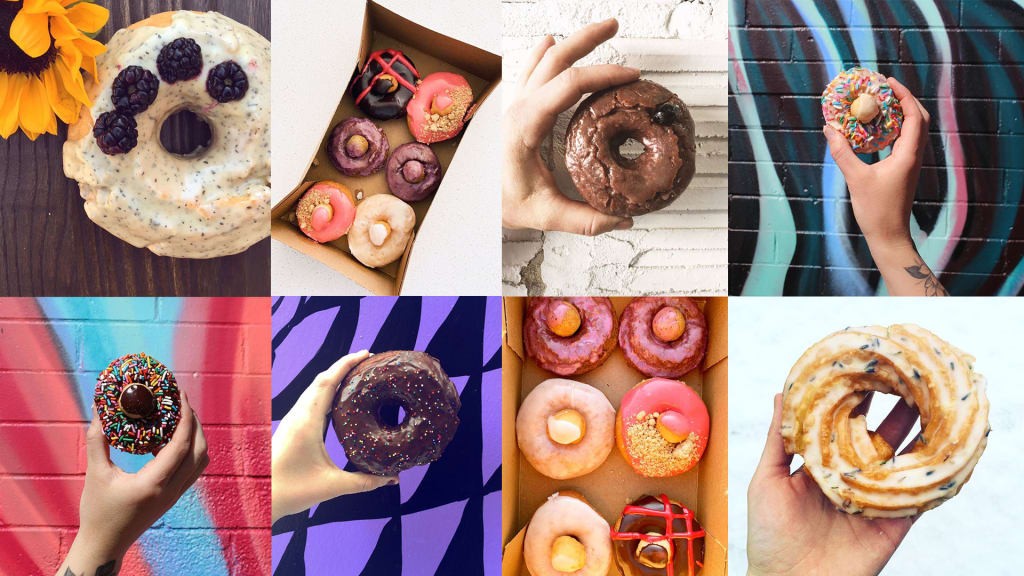 Photos: @pandemicdonuts via Instagram
Cast your mind back. It's March 2020. The US has only just begun to see the effects of COVID-19 hit its shores. The more cautious have started to self-isolate. The government is a patchwork of conflicting information. On St Patricks Day, the bars and restaurants of Denver are still full of blissfully ignorant revelers. The following week, the penny drops, and shutters close like dominoes along South Broadway, Tennyson, Larimer, and 16th Street.
The End of the World as We Know It.
The reality of life in pandemic-times hits many, many people hard. Once lockdown begins, entertainment, service, and hospitality workers are all but surplus to requirements. It's a dire situation for households like Gabrielle and Michael's. A pastry-chef and a veteran coffee-aficionado, both laid off, income slashed to zero with no warning.
This is true of over 700,000 Americans last month, according to the Department of Labor.
"The leisure and hospitality sector shed 459,000 jobs - 65% of all the positions lost in March. The loss, the largest monthly decline in the sector ever, effectively wiped out two years of employment gains in the industry. The largest share of that came at restaurants and bars, which slashed 417,000 jobs." [1]
Food is Comfort. Food is Joy.
Food, for many people, is a comfort. We delight in sharing it. We show we care by making it. We consume, and we feel good. Taking joy in little pleasures is crucial in times of strife — a global pandemic is arguably one of those times. So, while the government busied themselves throwing together a stimulus package, and many despaired of what to do next, Denver-based Gabrielle and Michael refused to accept a reality in which they were unable to bring people joy through food.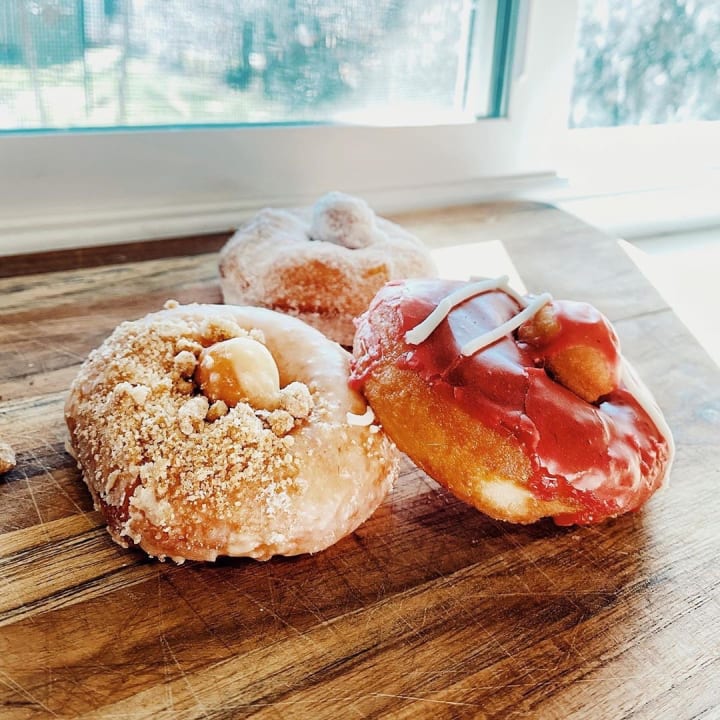 It's a well-documented phenomenon that having nothing to do actually stimulates creativity and innovation. As everyone began to tweet at the beginning of lockdown: Shakespeare wrote King Lear during the plague.
"Boredom operates similarly to feeling happy or excited. It results in you trying to approach something that […] is more meaningful or interesting. It encourages people to explore because it signals that your current situation is lacking so it's kind of a push to seek out something new."[2]
So, confined to home, Gabe starting baking, Michael started Instagramming, and soon they had a small but devoted following salivating over their sprinkle-topped creations. Pandemic Donuts was born.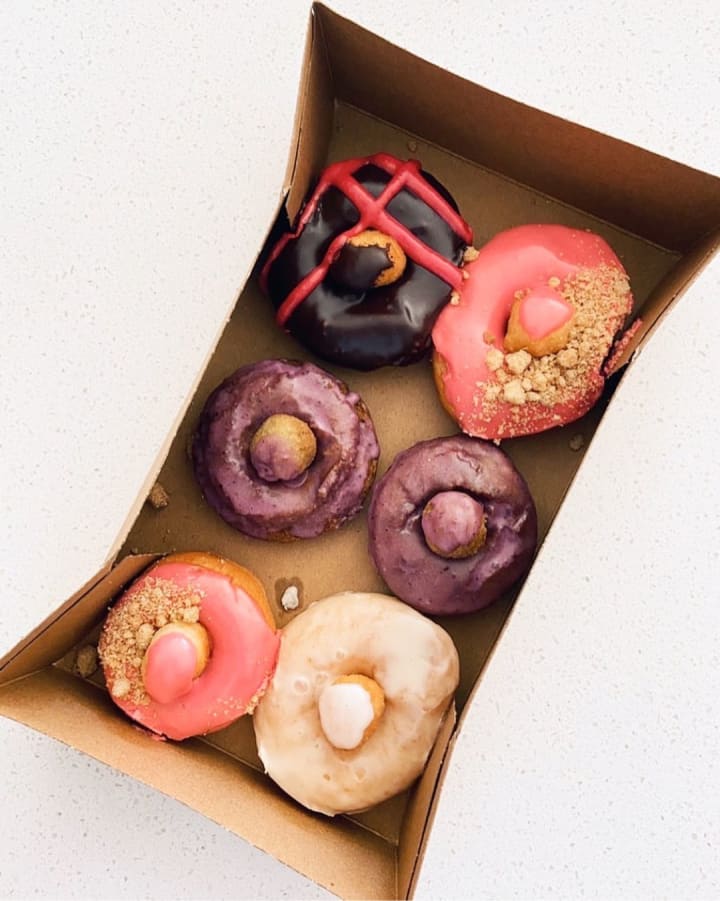 No Ordinary Donut.
With insane sounding (but incredible tasting) flavor combinations, Pandemic donuts were both attractive and intriguing. They soon began to see a lot of insta-love. Vibrant fruity donuts like Strawberry & Lime, Peaches & Cream and Orange Zested sugar filled their feed. Even their so-called 'Old Fashioned' Donuts saw flavors like Pink Lemonade and Root Beer Float. At first, they were just taking orders via DM, but in only a week, Denver donut-lovers couldn't get enough, and Pandemic needed a website to streamline the process.
They are currently delivering boxes of six and twelve donuts, six days a week. Baking, glazing, decorating, boxing, and delivering each one by hand, with love. The message from Gabe & Michael on their (currently sold-out) site is one of gratitude and kindness:
"Your support means the world to us! It is because of your empathy and love for donuts that Pandemic Donuts is succeeding thus far. As we grow, our goal is to hire other service industry workers who have been negatively impacted by this pandemic. Lastly, we want to give thanks to the medical staff working tirelessly every day by donating donuts to at least one hospital a week. Thank you, again, from the bottom of our hearts!"
— and who can say we can't use a little more of that in the world?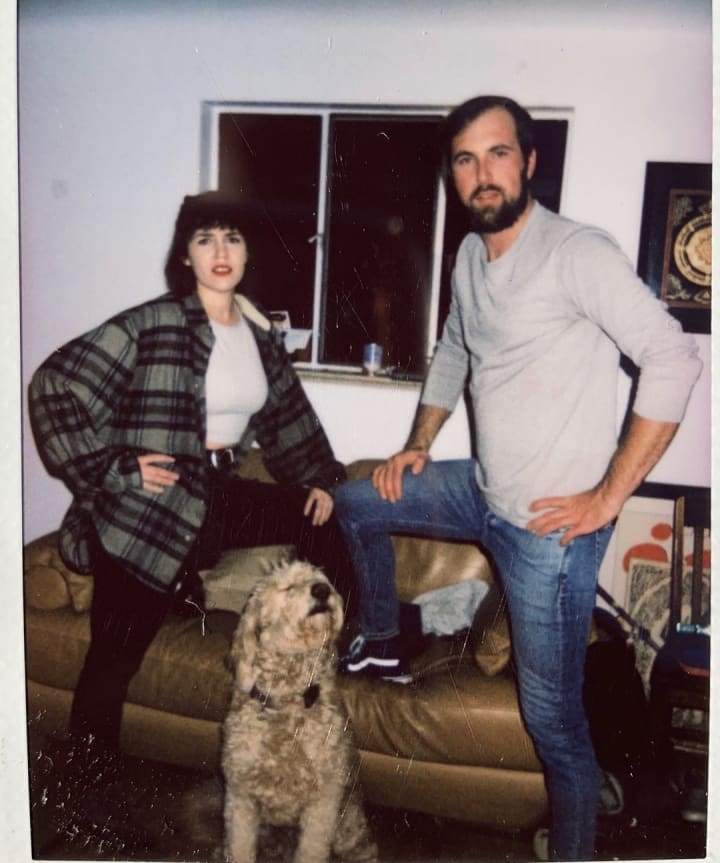 We are a couple of weeks in, and it looks like Pandemic Donuts is here to stay. However, they are still a fledgling business, borne of adversity, that need all the help they can get. Give them a follow @pandemicdonuts on Instagram, or if you're in Denver order some divine donutry at pandemicdonuts.com. After all, every cloud should have a frosted, sprinkled lining.
About the Creator
Copywriter with an affinity for food, rooftops, travel, and circus. Instagram: @laurenrosebaer
Reader insights
Be the first to share your insights about this piece.
Add your insights