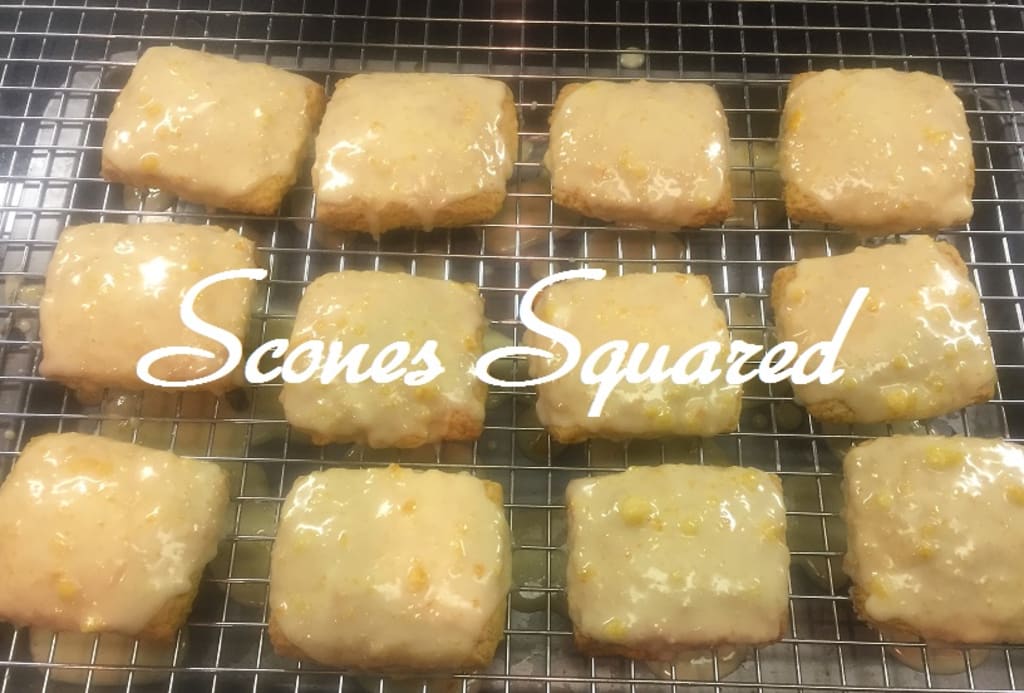 My fascination with baking began at a very early age. I remember the first cake I baked from scratch. I was eight years old and I couldn't find the sugar. So, being eight years old, I substituted salt. Yes, salt. Ugh. Remember, I was only eight! After dinner, I presented my parents with this cake. They smiled and said it was the most delicious cake they had ever eaten. Liars! I walked away with such a feeling of satisfaction having made my parents so happy. Looking back I can only imagine the horror they felt as they bit into a salt cake! Bet they couldn't wait for me to leave the room! Even the garbage disposal had to have been disgusted!
The love for baking grew that day, albeit many mistakes were made along the way. Today, I continue to cook and bake for my family and friends. Since everyone is always asking for the recipe to my signature orange scones, I am publishing it for all to enjoy and share. All of my recipes are my own, developed and tested by me, and I use organic and locally grown products. Florida provides the oranges and I make the scrumptious citrus delights.
Ingredients:
Scones:
1 large orange (any variety that has a deep orange color)
1 stick cold butter, cut into small chunks
2 cups all-purpose flour
1 teaspoon baking powder
1/2 teaspoon baking soda
1/4 teaspoon Himalayan salt (or your salt choice)
1/2 cup cream, sour cream, or plain Greek yogurt (one or the other works great!)
3/4 cup sugar
1 large egg (I sometimes add 2 eggs for density and for the protein factor)
Glorious, glossy orange icing:
2-4 tablespoons orange juice
1-2 cups confectioner's sugar
I say 2-4 tablespoons orange juice and 1-2 cups of confectioner's sugar because I love icing, and the thicker the better, in my book. If you have leftover icing, refrigerate and use on other things like toast, french toast, waffles, pancakes, cookies, or even ice cream.
Directions:
Combine all dry ingredients, except sugar, and set aside.
Place sugar and orange rind in food processor until it resembles orange sand. Add butter. This can easily be done by hand in a large bowl.
Add the whole orange, reserving 2-3 tablespoons, to this mixture (minus the seeds, of course!) and puree. No waste here!
Add egg and sour cream.
Open food processor and add 1 cup of flour at a time. Dough will be sticky.
Flour counter and knead slightly until the dough is slightly tacky.
Roll out into a square. Cut edges off and re-roll after cutting squares to use up all the dough.
Cut dough lengthwise down the middle and widthwise. Repeat until you have squares that are 2 1/2" x 2 1/2". These will expand during baking.
Bake at 400 degrees for 15-20 minutes until lightly browned and yummy looking.
Prepare the icing by placing 1 cup of confectioner's sugar in small bowl and adding 2 tablespoons of OJ. Mix with a fork until you get a thick consistency. If you need more icing, just add more sugar and OJ.
When the scones are cool, dip in icing or use a knife or a spoon to slather on the icing. Set on a wire rack, parchment paper, wax paper, or a plate to allow the icing to harden. The hardest part will be trying to wait until they are dry to eat one or two or three! Once they are set, invite a friend and share your own orange scones.