Okra Soup benefits and preparation.
Food and culture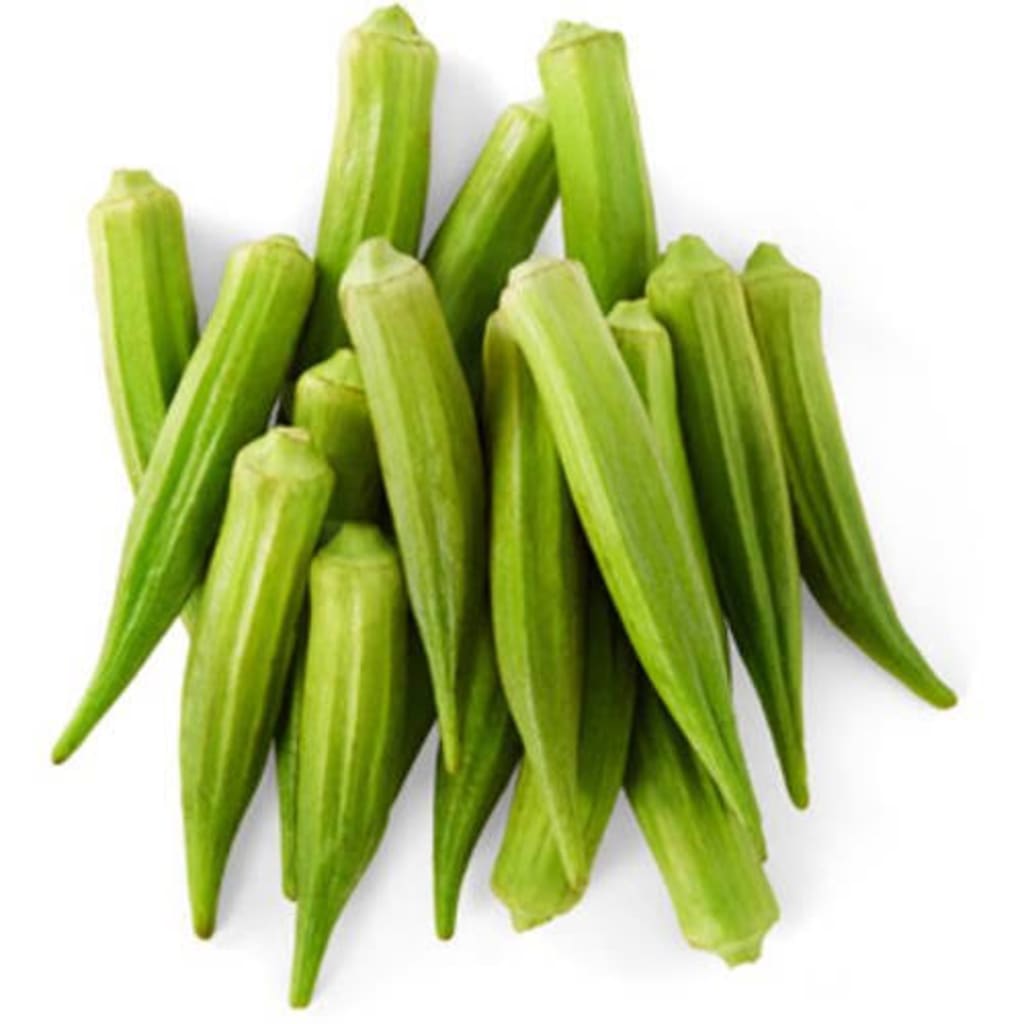 Okra is a flowering plant which is known for its edible pods. It's developed in warm and tropical climates, like those in Africa and South Asia.
Okra is referred to as "Okro" in Nigerian dialect. It has two different colours which are red and green but the most commonly used one is the green fresh green okra (Okro). It's mostly used in African cuisines and can also Be found in other part of the world.
Okra has a slimy texture and can be used to prepare very delicious Okro soup.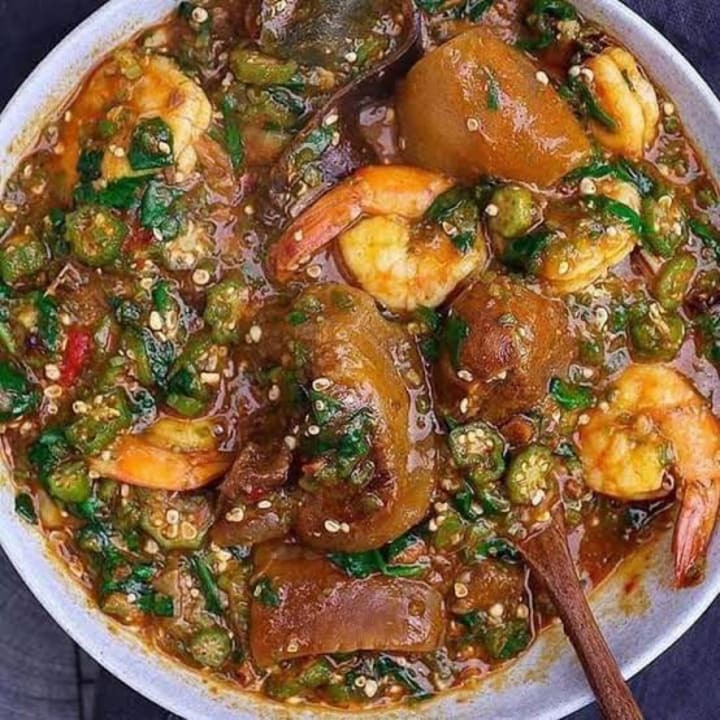 Benefits of Okra soup
1. Okra is rich in nutrient
Okra is a potent source of vitamins C and K1. Vitamin C is a water-soluble nutrient that contributes to the overall immune function and vitamin K1 is a fat-soluble vitamin known for its role in blood clot.
2. May have anti cancer properties
Okra contains a form of protein called lectin which can prevent human cancer cells from growing. One test-tube analysis in breast cancer cells showed that lectin in okra would prevent up to 63 percent of cancer cell growth
3. May Lower blood sugar levels
It's really necessary to maintain stable blood sugar levels for your overall health. High blood sugar will reliably contribute to prediabetes and type 2 diabetes. Mice research suggests that consuming okra or okra extract will help to lower blood sugar levels
Nigerian way of preparing Okro
Okra Soup is one of the quickest and most simple to prepare Nigerian soups. Many claim that the cutting of the two vegetables used in making this recipe goes a lot of effort. Yes but the vegetables are ready once; it cooks at all in no time.
Ingredients
5 cups (250g) Okra
3 cooking spoons red palm oil
Beef: Best cut
Shaki (Cow Tripe) (Optional)
Fish: Iced Fish (Mackerel/Titus), Dry Fish, Stock Fish
1 handful crayfish
Pepper and Salt (to taste)
Onions (optional)
Vegetable: Nigerian pumpkin leaves or spinach (fresh or frozen)
3 stock/boullion cubes
Split the fingers into small bits of okra. The tinier the okra is sliced, the more it draws. To accomplish this, a few vertical cuts must be made, followed by horizontal cuts on the fingers of the okra.
Crayfish roast, and dry pepper.
Wash the leaves of the pumpkin, if the vegetable is your choice, and cut into tiny pieces. If the spinach is frozen, defrost and cut into small bits.
Cook your meat and fish separately with salt and maggi. Then Pour red palm oil in another pot and heat the pot to dissolve the oil if it is congealed. Add the diced okra and start frying to kick-start the drawing process, add some meat stock from time to time till you notice the okra start to draw. This process should take a maximum of 5 mins to avoid over-cooking the okra.
Now add the vegetable and stir well. Add all the meat and fish, crayfish, pepper and salt to taste. Then stir well.
Cover the cooking pot and leave to simmer and it is ready to be served.
You can serve with semolina, Garri or pounded yam, even fufu.