New Zealand Food
Did you ever think there was such a place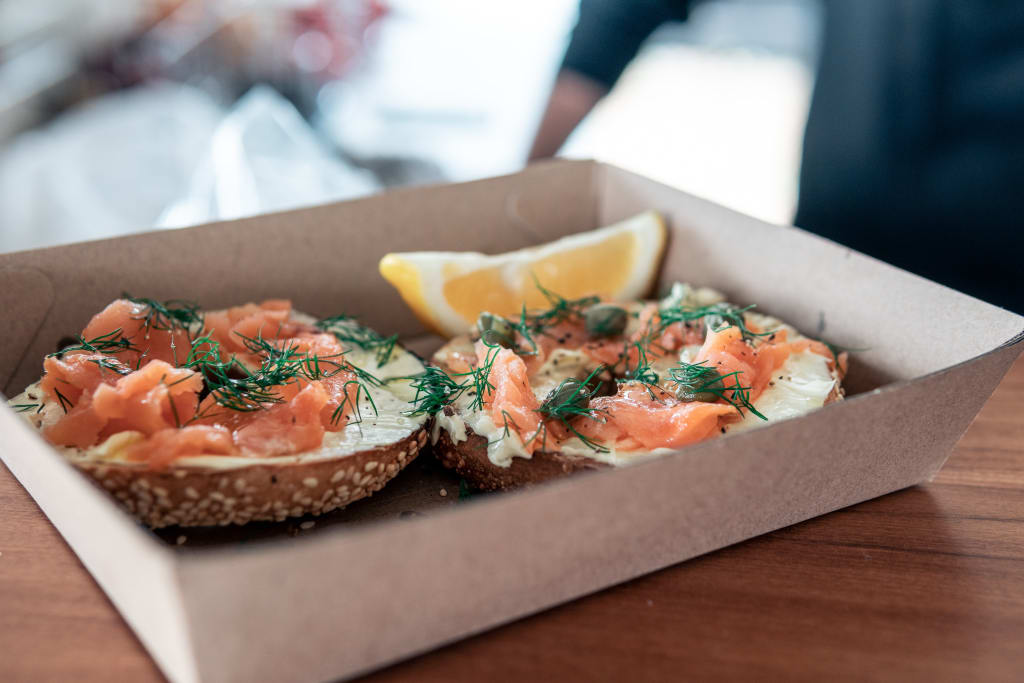 Did you ever think there was such a place. Blue sky, blue sea, something is OK, but also can chase the lobster everywhere. Do you know where this is? This is Kaikoura in New Zealand
Kaikoura is an ideal base for a wide range of wildlife experiences in an exceptionally spectacular setting. This picturesque coastal town is popular for sea and seaside adventures. You can watch whales, dive with seals, or gorge on a plate of lobster.
Lobster meat is a delicious food, which can be boiled, baked with cheese, or eaten raw with fresh lobster slices, called Sashimi.
The lobster soup is so delicious that you can make a seafood porridge with the lobster shells and the water left over from the steamed lobster.
Crayfish is actually a small freshwater relative with a large pair of claws, and Lobster is a Lobster with long, thick, spiny antennae, which are thinner and shorter. New Zealand's Crayfish belongs to Rock Losbter, and New Zealanders have traditionally called them Crayfish.
We enjoyed a perfect lobster meal at White Morph Restaurant on the seashore of Kaikoura Town. 1/2 Crayfish, 65 NZD, French elegant setting, perfect for dining. All produce value for money, grand recommendation.
Locals also pay special attention to ecological balance, and lobsters caught too small or whose females are laying eggs need to be released
abalone
New Zealand's black-rimmed abalone, also known as pāua, is a local treasure. It is usually chopped up as abalone or fried whole, or eaten raw as sashimi.
Black edge abalone because of the growth in the protected sea area, the meat quality is especially smooth and sweet, used to make sashimi, can highlight its no added umami taste, is a must eat.
The living environment of abalone is very demanding: the sea water should be cold, the salt should be high, the current should be fast, the water quality should be clear, and the rock reef area should be leeward and backflow. New Zealand is blessed with these unique geographical conditions to nurture the delicious black - rimmed abalone.
In addition to black-rimmed abalone, New Zealand's South Island has plenty of yellow baubles.
In addition, the shell of abalone can also be made into various ornaments
The Canterbury Museum has a cottage decorated with abalone shells and ornaments, and although the owners, Fred & Myrtle, have passed away, they have left behind a unique "world of beauty".
salmon
New Zealand's seafood doesn't have to come from the sea. Who would have thought that Mount Cook, the country's highest peak, would be home to its delicious salmon? Mount Cook has beautiful scenery and is a famous ski resort. Lake Tekapo, formed by the melting of pure icebergs of Mount Cook, is the best place for salmon fishing.
Sandwiched between Mount Cook and Lake Tekapo is New Zealand's famous salmon farm. Salmon is particularly valuable because it is rich in unsaturated fatty acids, and the fish here grow in the highest salmon farms in the world, and are constantly washed by glacial water flowing through the canals, so they are always alive, healthy and highly nutritious.
There are many ways to eat salmon, the most common is to make salmon sashimi. The sashimi, shiny and fresh, are coated with freshly ground wasabi and dipped in a bit of soy sauce, straight into the mouth, where they melt cool, sweet and tender, and are no less plump than the belly of a fish.
The freshly smoked salmon is also served as a salad with coriander, basil and a dash of chilli and watercress.
Metro magazine recommends several restaurants where you can enjoy delicious salmon in their "TOP50 restaurants in Auckland" : EBISU (116-118 Quay St, Britomart.) and MOLTEN (422 Mt Eden Rd, Mt Eden.)
New Zealand SALMON PRODUCTS ALSO WON THE INTERNATIONAL FLAVOUR AND QUALITY Assessment Institute'S TOP DELICACY AWARD THIS YEAR.
oysters
Oyster meat fat, smooth, delicious taste, rich nutrition, known as the "milk under the sea". According to the analysis, dried oyster meat contains 45 to 57 percent protein, 7 to 11 percent fat and 19 to 38 percent liver sugar. In addition, it also contains a variety of vitamins and taurine and calcium, phosphorus, iron, zinc and other nutrients. Calcium content is close to 1 times of milk, iron content is 21 times of milk, is a precious food for skin beauty and disease prevention and treatment.
The best way to eat oysters is to eat them raw to feel their original fullness and tenderness. There are also various ways to eat oysters, such as steaming, fresh frying, raw frying, fried eggs, fried oyster cake, skewering fresh oyster meat and boiling soup. With appropriate seasoning steamed, can keep the original taste of the juice; If you want to eat soft fried oysters, you can add a little yellow rice wine to the oyster meat, and then dip the oyster meat in the batter, fry it in the oil pan until golden brown, and then dip it in oil and vinegar to eat; When eating hot pot, the oyster meat can be skewered with bamboo skewers and boiled in boiling soup for about a minute. If paired with meat and ginger soup, boiled soup white like milk, delicious and delicious; Oyster meat can also be processed into dried products, called dried oysters.
One of the best oysters in the world can be found on the coast of the harbour in the small town of Bluff on New Zealand's South Island. From April to August, oysters and seafood are at their best. The Bluffs Oyster Festival is held to celebrate and share these delicious oysters. The people of Bluff are very hospitable. They welcome visitors from all over the country and invite them to enjoy these delicious oysters with delicious wine.
Many tourists come to enjoy the unique charm of the oyster Bluff: "Because of the immersion in the sea, when the oyster cap is opened, the salty smell of the sea comes to the nose, and the taste is fresh and smooth. After the first bite, my mouth was filled with salty butter and butter, which can only be described as lush and tender, and the satisfaction index was -- three Michelin stars."
crawfish
When it comes to New Zealand seafood, where's the Scampi?
In fact, the appearance of New Zealand crayfish is very similar to the general sea shrimp with more small claws, and the image of hard shell lobster is a little different, and the Australian crayfish (Yabby) is also different. And New Zealand crayfish is deep sea, Australian crayfish is fresh water, the latter meat is rougher, the price is also very different.
Although New Zealand crayfish don't have the strong shrimp flavor of Mediterranean red shrimp, they are equally sweet and fresh. And because New Zealand crayfish can be exported frozen raw and found its way into the mouths of diners around the world in sashimi form, it retains the best of its sweetness, which is why it is so popular. There's always the gentle, delicate taste of New Zealand crayfish, and you'd think the king of Japanese sashimi shrimp, the peony shrimp, would be nothing like it.
In addition to sashimi, New Zealand crayfish can also be served in spicy or salted crayfish. Crayfish bisque is also a good choice.
shellfish
Greenlipped mussels (mussels mussels) are shellfish endemic to New Zealand. Its shell is bright green, the lip is also green, the meat is tender and full, the taste is extremely delicious. Along with ribbons and clams, shellfish are a staple on restaurant menus.
Mussels have been successfully farmed in many parts of New Zealand for food and nutritional health. The mussels, big and wild, are delicious, with sauvignon blanc and herbs, cooked in the shell and served in a large bowl.
In shellfish mollusks, DELtai 7-cholesterol and 24-methylene cholesterol, which have the effect of lowering serum cholesterol, have the unique effect of inhibiting cholesterol synthesis in the liver and accelerating cholesterol excretion, so that the cholesterol in the body decreases. They are more effective than the commonly used cholesterol-lowering drugs, valley sterols. People in eating shellfish food, often have a refreshing and pleasant feeling, which is beneficial to relieve some annoyance symptoms.
Mussels are served in many restaurants in New Zealand, the most famous being De Fontein (77 Tamaki Dr) in Auckland's Mission Bay. Grab a couple of friends, get a couple of nice Belgian beers, order a pot of mussels, and forget about the city.
whitebait
A best-selling New Zealand author once said: I don't take anything particularly seriously, except for Whitebait. This may speak for the West Bank as a whole. From September to mid-November, fishermen in the area are eager to catch a few pounds of the prized whitebait, one of the most delicious and rare seafood delicacies. Because it is difficult to catch, whitebait is now worth a lot of money per kilogram.
Whitebait can be eaten in a variety of ways, such as fresh whitebait mince wrapped in white bread or delicious whitebait Pizza at Fat Pippi Pizza (83a Revell St, Hokitika, Westland).
Also, don't miss the Whitebait Patties. Fry whitebait with eggs on a frying pan, then sprinkle with salt, pepper and lemon juice for a delicious whitebait egg cake.
Dairy products
New Zealand is recognized as the world's golden pasture area, is the world's most famous milk source. New Zealand dairy products are therefore known as "white gold". It is also the only country in the world recognized as free of mad cow disease, Pruritus and foot-and-mouth disease.
New Zealand pastures are natural and pollution-free. Almost all cattle and sheep are kept in open pastures all year round. The living space is enviable. New Zealand, with an average of one cow and two or three sheep per person, is the best example of harmonious coexistence between humans and animals.
Unlike other major dairy producing countries, New Zealand's warm and humid climate lends itself to pastures, which are grassy for nearly 10 months of the year. Even in the cold winter months, cattle and sheep can eat natural hay laid down by the ranchers in the summer and stored for the winter, without the need for artificial diets.
At the same time, the government has done a good job of ensuring that the milk source is pure, and New Zealand's pastures are guided and tightly regulated by the Bureau of Agriculture and Forestry. Each cow on the ranch has a separate number on its ear, and its milk collection, feeding, and veterinary drug use are recorded daily in a computer system. Strict detection of raw milk protein, fat, microorganisms, antibiotics and other indicators.
Milk is high in nutrients and rich in minerals, including phosphorus, iron, zinc, copper, manganese and molybdenum, in addition to the familiar calcium. Most of all, milk is the best source of calcium for the body, and the ratio of calcium and phosphorus is very appropriate, which is conducive to calcium absorption. There are at least 100 kinds of complex, the main ingredients are water, fat, phospholipid, protein, lactose, inorganic salt and so on.
Last year, Piako Gourmet Yoghurt went viral on the Internet, sparking a frenzy of buying; Now, the "milk powder war" in New Zealand is heated up, its pure quality needs no elaboration; New Zealand cheese is more variety, rich taste.