Most Popular Foods in New Jersey
Whether you are a native to New Jersey or have never visited before, you might not be aware of the most popular foods in New Jersey.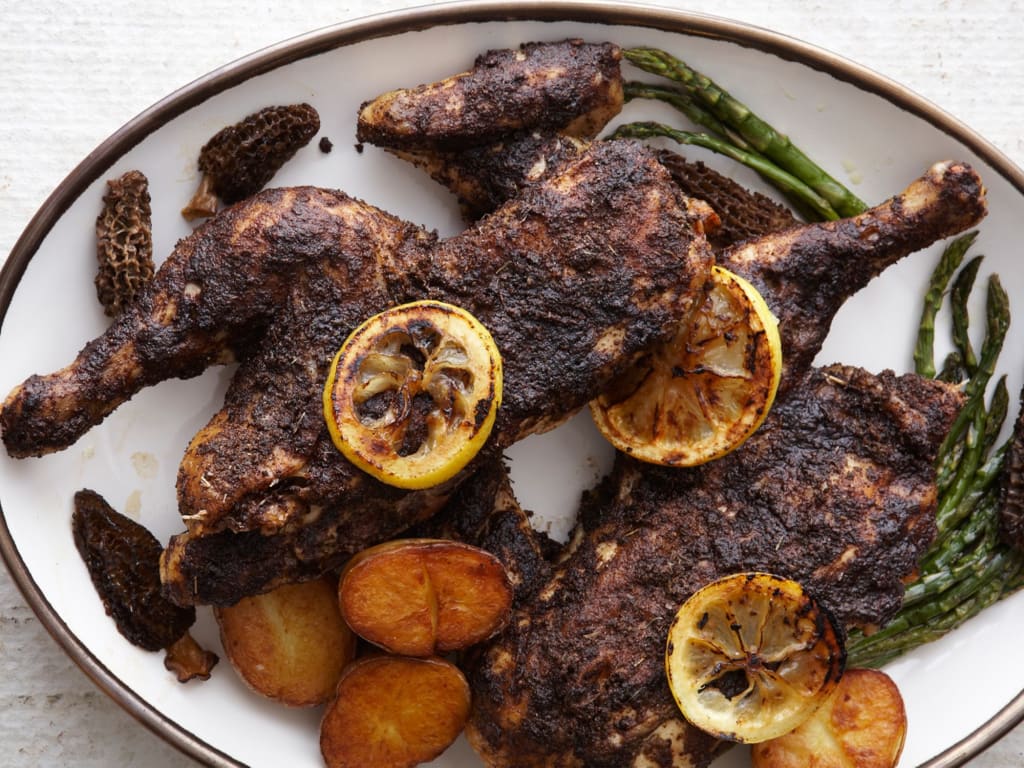 New Jersey is not usually recognized for having fantastic food. However, it is known as the Garden State and is home to some of the best fresh and luscious foods. Foods such as corn, tomatoes, and peaches have a deep history in New Jersey and are known for having a delightful and juicy taste. This list contains the some of the most popular foods in New Jersey.
Jersey Tomatoes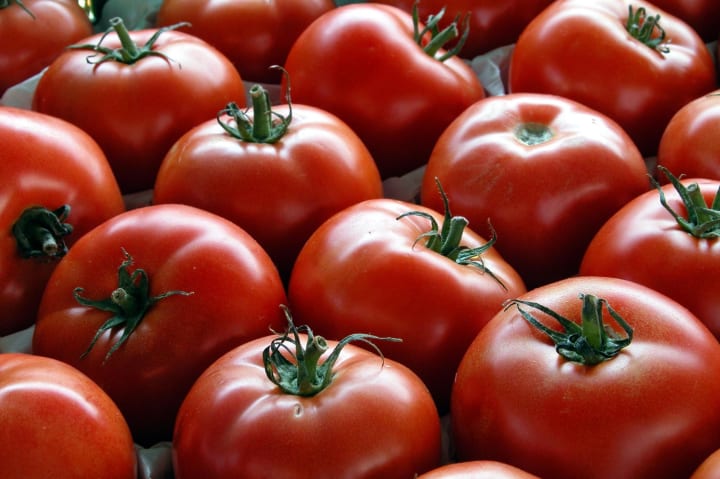 Jersey tomatoes are usually known for being extremely fresh and tender. This vegetable is so beloved in New Jersey that it is the official state vegetable. You can learn how to grow your own tomatoesin your backyard or buy them from the supermarket. These tomatoes are perfect for a salad or for cooking a tasty meal. This vegetable is loved by everyone and considered one of the most popular foods in New Jersey.
Jersey Salt Water Taffy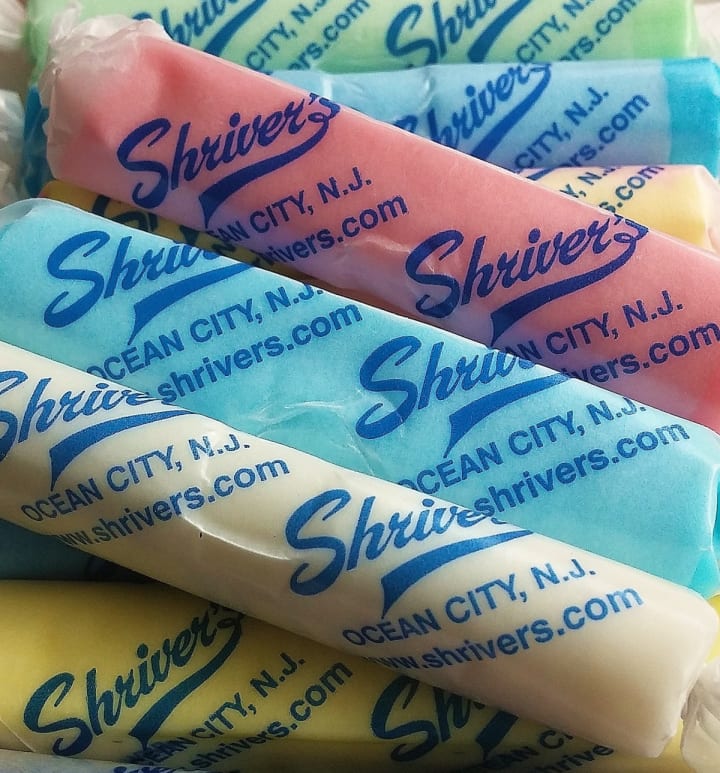 Salt water taffy is often sold in Atlantic City and on the beaches in South Jersey. It is one of the most popular foods in New Jersey. Salt water taffy was invented in Atlantic City in the 1880s and got the name when a storm ended up flooding a local candy store and soaked all the taffy with salty ocean water. After the storm, the store owner, David Bradley, offered a young girl a piece of the taffy with some salt water on it and she ended up buying it so he decided to call it salt water taffy. This mouthwatering and salty treat is well-known on the broad walks when visiting the beaches in South Jersey.
Jersey Sweet White Corn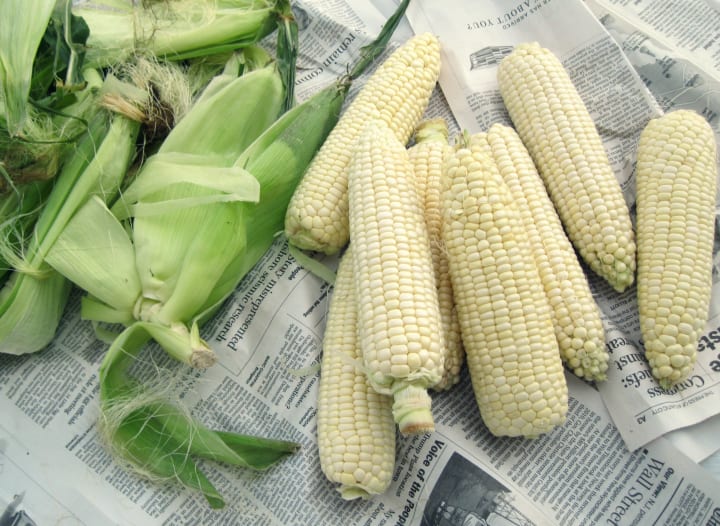 Sweet white corn is a staple and one of the most popular foods in New Jersey. The soil in New Jersey is the perfect environment to grow tasty and fresh corn. This vegetable is in season from June through August. New Jersey ranks sixth nationally for growing corn. You can buy this appetizing corn at a supermarket or at a local farmer's market.
Jersey Taylor Ham/Pork Roll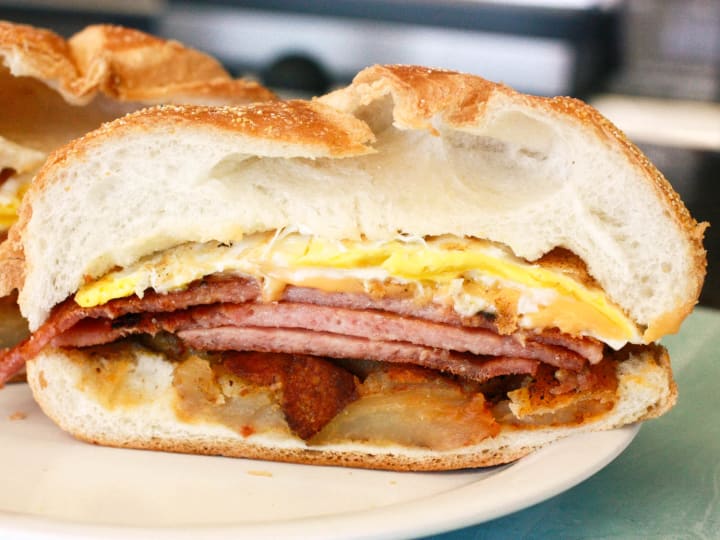 Taylor Ham, or pork roll, is crucial to New Jersey. It was created by John Taylor of Trenton in 1856. This meat is perfect for any breakfast sandwich with bacon, eggs, and cheese. It is generally referred to as Taylor ham in Northern New Jersey and pork roll in Southern New Jersey. If you live in New Jersey and enjoy breakfast sandwiches there is a good chance you have eaten Taylor ham before. This meal is easily one of the most popular foods in New Jersey.
Jersey Blueberries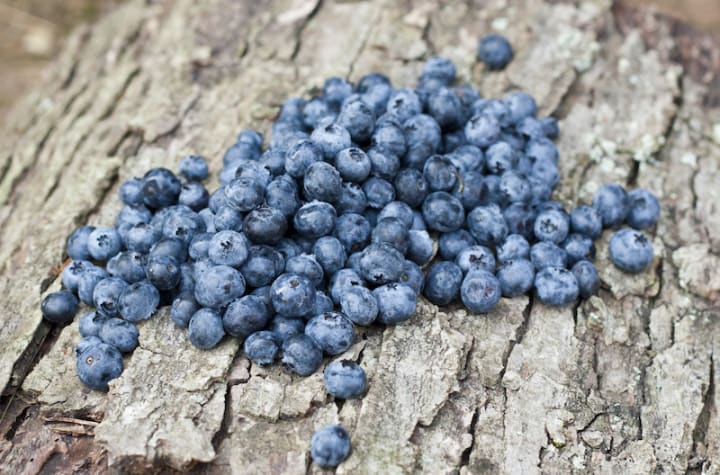 Blueberries are home to New Jersey since the highbush blueberry is the official state fruit. This delicious and healthy fruit is in season from late July through early September. Jersey blueberries are known for their fresh and sweet taste. New Jersey ranks sixth nationally for growing blueberries. The state produces approximately 21 percent of the nation's total amount of blueberries. Hammonton in Atlantic County, New Jersey is actually viewed as the blueberry capital of the world. The blueberry was first grown by Elizabeth Coleman White and Fredrick Coville in the New Jersey Pinelands. They can be eaten by themselves or be used to make breakfast foods and desserts.
Jersey Peaches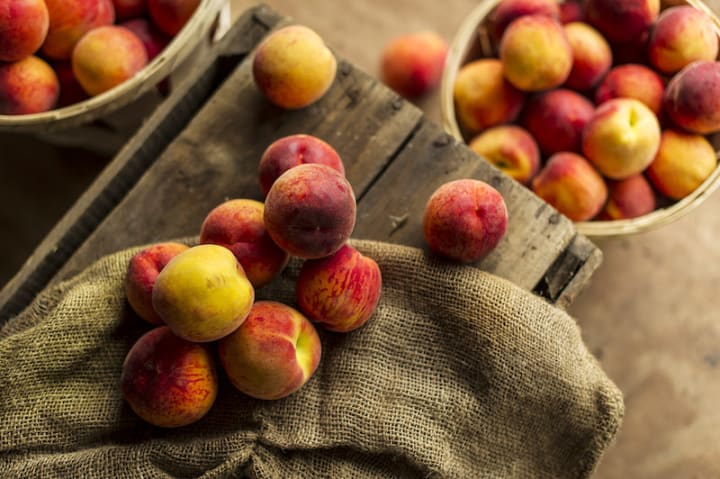 Jersey peaches are tasty and juicy fruits that are ideal from early July through the middle of September. New Jersey is ranked fourth nationally for growing peaches. There are approximately 80 peach orchards in New Jersey and 100 varieties of this delicious fruit. Peaches are one of the most popular foods in New Jersey and one of the top summer foods.
Trenton Tomato Pies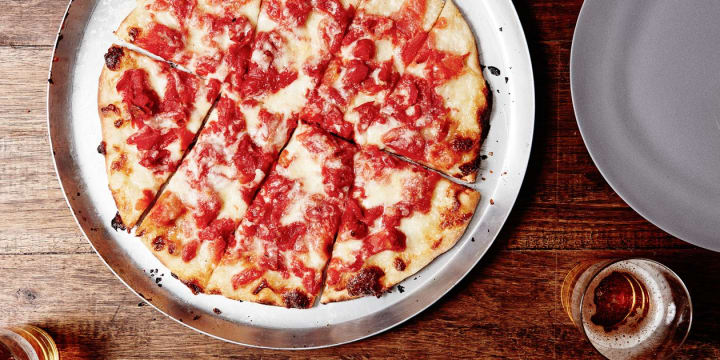 Trenton tomato pies are created differently than a regular pizza. You first add the cheese and toppings and then add the sauce. These pies are home to New Jersey since they were first made in Trenton. If you love pizza, then chances are you will love this homemade warm tomato pie.
Italian Hot Dogs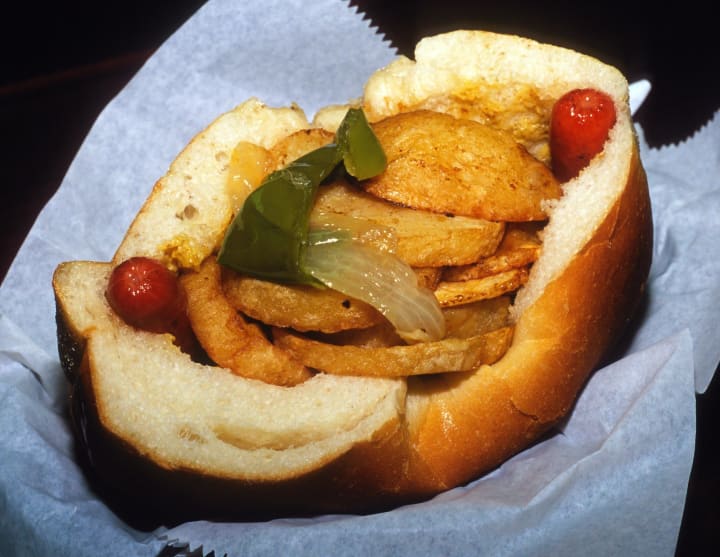 New Jersey is famous for its Italian hot dog. This delectable meal was created at Jimmy Buff's in Newark in 1932. These deep-fried hot dogs are topped with onions, peppers, and deep-fried potatoes. Also, it is often served in sub rolls but can be served on a pizza roll too. You have not had a full experience of New Jersey until you have tried an Italian hot dog. This flavorful meal is viewed as one of the most popular foods in New Jersey.
New Jersey Sloppy Joe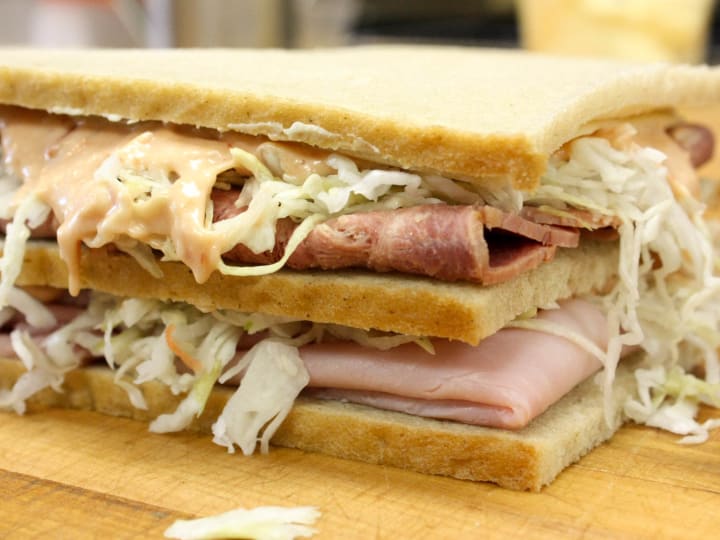 The New Jersey sloppy joe was created at the Town Hall Deli in South Orange. If you are interested in exploring top sandwich shops, you should order this double decker cold sandwich. The sandwich combines two different types of meats such as corned beef, pastrami, ham, roast beef, sliced beef tongue, turkey breast, Swiss cheese, coleslaw, and Russian dressing on rye bread. This sloppy joe is second to none and is native to New Jersey.
New Jersey Chicken Savoy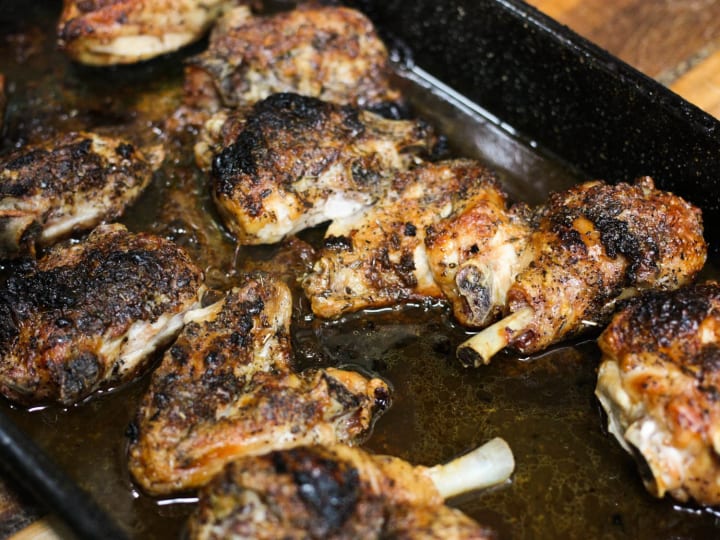 Chicken Savoy is a great meal that was started at the Belmont Tavern, a Belleville restaurant. This famous dish is one of the most popular foods in New Jersey. This simple yet savory chicken is filled with herbs and garlic. The next time you want a meal that reminds you of New Jersey, order the Chicken Savoy.