Money saving kitchen tips and recipes
Recipes: Magic Shell, Bisquick, and air freshener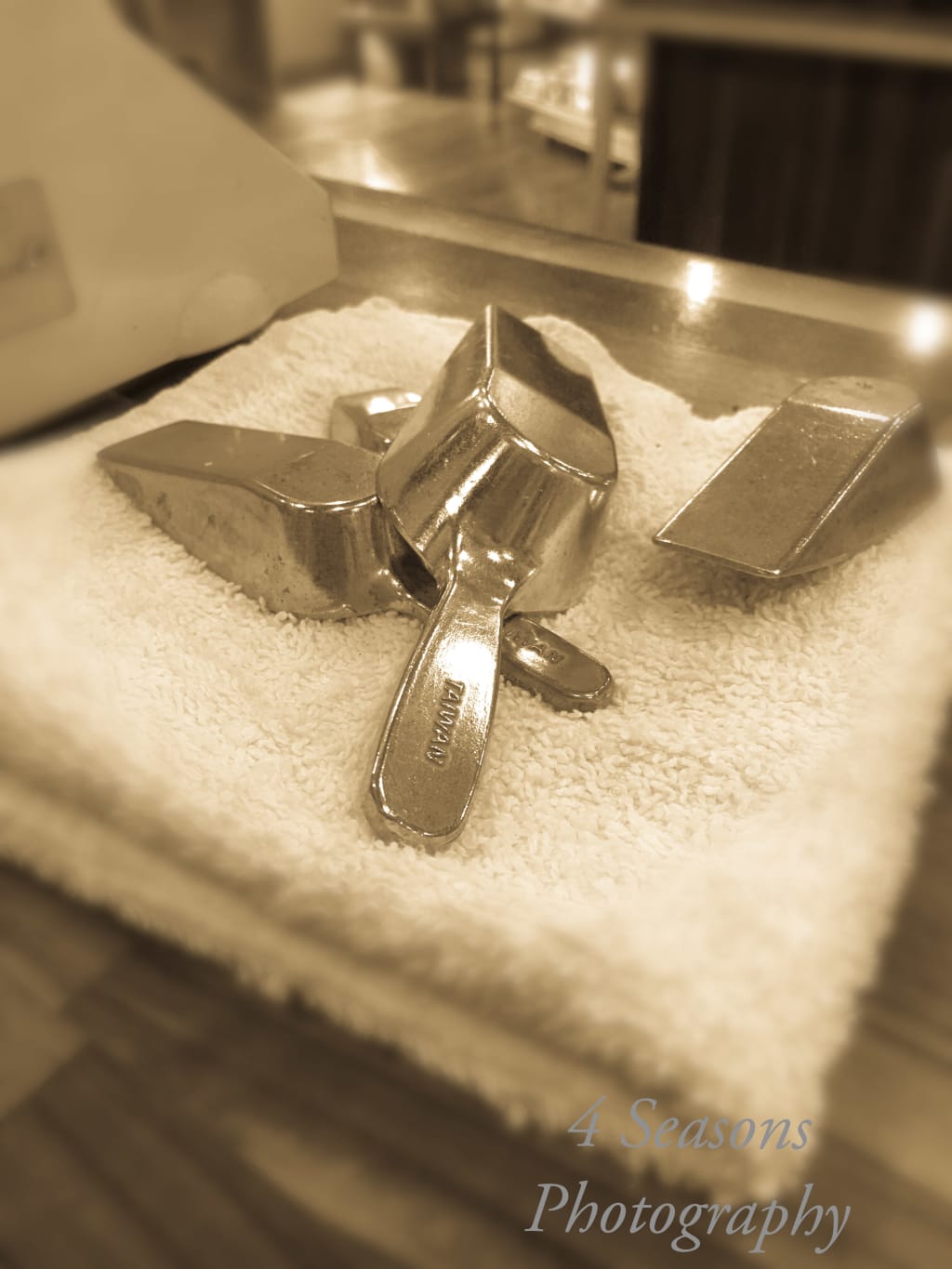 money saving tips
Saving time and money are pretty high on most of our priority lists these days. Save a few seconds here and a few cents there with the following tips and recipes.
1. Before eating a lemon, lime or orange, grate the peel and let it dry. You can use it later in cookies and cakes—store air-tight in a jar.
2. If a recipe calls for less evaporated milk than what is in an entire can, use the leftover milk for your morning coffee.
3. Use up your pickle juice... Use it to make homemade salad dressings in place of vinegar or in stuffed eggs in the place of mustard.
4. After you crimp the edges of your pie crust with your fingers, lift it up, so it does not touch the rim of the pie plate. This will make slicing much easier.
5. If you need to decorate your cookies in a pinch:
1. Put white sugar in a bowl or small glass jar.
2. Add a few drops of food coloring and stir or shake (if in a jar).
3. Sprinkle over your cookies. If you have small jars, you can make up several batches in different colors and keep them in the pantry.
6. For the leftover whipped cream, add 2 tbsp. of cocoa powder, pumpkin pie spice, or instant jello and whip slowly to combine. Use on pies or in your cup of coffee, tea, or hot chocolate. You can also use it for dipping fruit.
By using these simple tips, in addition to saving time and money, they will also eliminate wasting any food. Have fun being frugal and economical.
Recipes:
Magic Shell ice cream topping is a chocolate fudge topping that goes onto the ice cream as a liquid and hardens to crispy chocolate when it gets cold.
It is just a little bit amazing! You can buy it at the grocery store, but making your own is super easy, saves you money, and saves on additives and chemicals.
Magic Shell Ice Cream Topping Recipe
6 ounces of chocolate chips
1/2 stick butter
1/4 cup vegetable oil
In a double boiler, melt together chocolate and butter.
Add oil to the mixture and stir well.
Allow cooling so that it is not piping hot.
Spoon over ice cream.
Save money by making your own Bisquick.
Bisquick
8 cups flour
1 1/4 cups nonfat dry milk powder
1/4 cup baking powder
1 tbsp salt
2 cups shortening
Combine 1st four ingredients into a large bowl.
Cut in shortening until coarse crumbs are formed.
Store in an air-tight container in the refrigerator.
This recipe makes about 10 cups of baking mix.
Don't you love walking into someone's home and having it smell fresh, clean, and inviting? I sure do, which is why I have put together this easy and economical air freshener.
Warm scents and saving money are on the top of my list these days, and this recipe for homemade air freshener brings both of those values together.
You can usually find cinnamon and cloves at the local dollar store.
Homemade Air Freshener
10 whole cloves (or two teaspoons of ground cloves)
2 teaspoons of ground cinnamon
Apple and/or orange peels (if you have them available)
Take a small pot and fill it halfway with water. Add your ingredients to the pot.
Place it on the burner of the stove and simmer on a medium-low setting.
This will fill your home with a warm, refreshing scent.
Air Freshener Tip:
Be sure not to let all of your water evaporate, or the ingredients will burn to the bottom of the pot. We live and learn!
About the Creator
I am an author, blogger, foodie / baker, copy editor, photographer, and social media manager. When I am not writing I enjoy running, watching the Food Network, sleeping, coffee, chocolate, and hugs.
You can find my books on Amazon!
Reader insights
Be the first to share your insights about this piece.
Add your insights