Mealtime Made Easier with Plant Camp: A Mom's Newest Discovery
Mealtime with toddlers, it's always an adventure.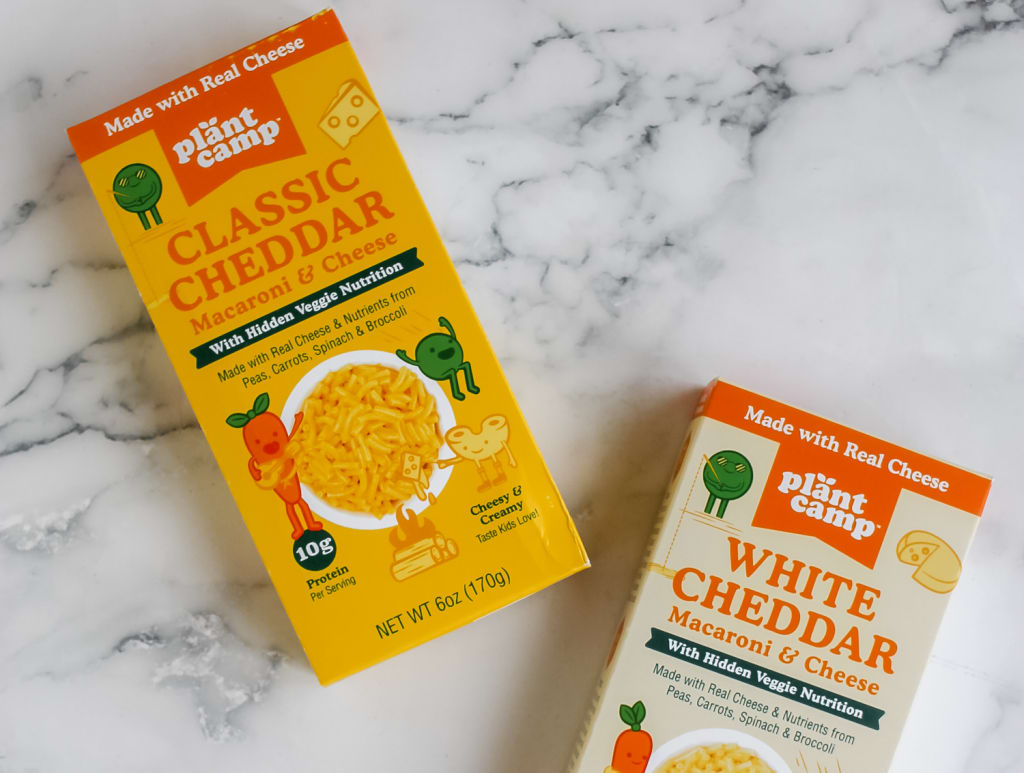 Mealtime Made Easier with Plant Camp: A Mom's Newest Discovery
Mealtime with toddlers, it's always an adventure.
"Will they eat it?"
"Will they throw it?"
"Will they even come sit at the table?"
As a trained chef with a focus on wholesome, real food, I often feel that I should have nailed this by now.
There aren't many conundrums in the kitchen that I don't face with confidence, but family meal time is something that, if I'm being honest, I've dreaded some days.
Those days look like this:
"What's for dinner?"
"Chicken, broccoli, and rice."
"I want a different dinner. I want mac and cheese."
"Well that's what we are having, and if you want a treat later you'll have your dinner."
Not exactly my proudest moment. I know better, and yet I still bargain with what little power it feels I have. I had come to fear that perhaps we both couldn't win with dinner and it was either food that my kids were happy about or food that I was happy about.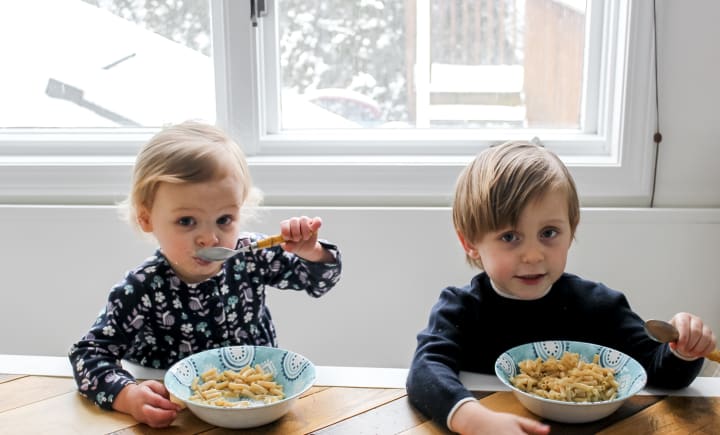 Macaroni and Cheese is something that takes no convincing with my children, they would eat it for breakfast, lunch, and dinner if they could. There don't seem to be many things that are met with the agreement and enthusiasm quite like mac and cheese. I can only do so much to make it healthier without altering the taste or sending off a warning bell to my four year old that his favorite meal has been tampered with. If I slip in whole vegetables, they pick them out. If I puree extra vegetables into the sauce, they taste it and don't want to eat it. I may be a recipe developer in my career, but at home, "toddler approved nutritional mac and cheese maker" is a label that eludes me to this day.
Then I found Plant Camp and that changed.
Plant Camp is the perfect nutritious alternative to the boxed macaroni and cheese that has kids everywhere seeing stars. It's vast nutritional benefits include:
Gluten Free Pasta - made using organic brown rice flour, pea protein, and carrot
High Protein - each serving delivers 10 grams of protein
Packed with veggie nutrition - including nutrients from peas, carrots, spinach, sweet potato, and broccoli
In the words of the founders:
"Like a well-played game of capture the flag, Plant Camp is where wholesome meets awesome. We added hidden plant-based nutrition to classic tastes kids crave. Now kiddos and their parents can walk away from mealtime as happy campers.
What's our secret? We pack the magic of the summer camp kitchen into every box and real food veggie nutrition into every bite. Like you, we're busy parents just trying to keep up, and that's why we brought Plant Camp to life -- to be a healthy helping hand to moms and dads everywhere.
So gather your whole troop around the table or campfire with full plates and happy hearts. Circle up, Plant Camp's in session — and it's delicious."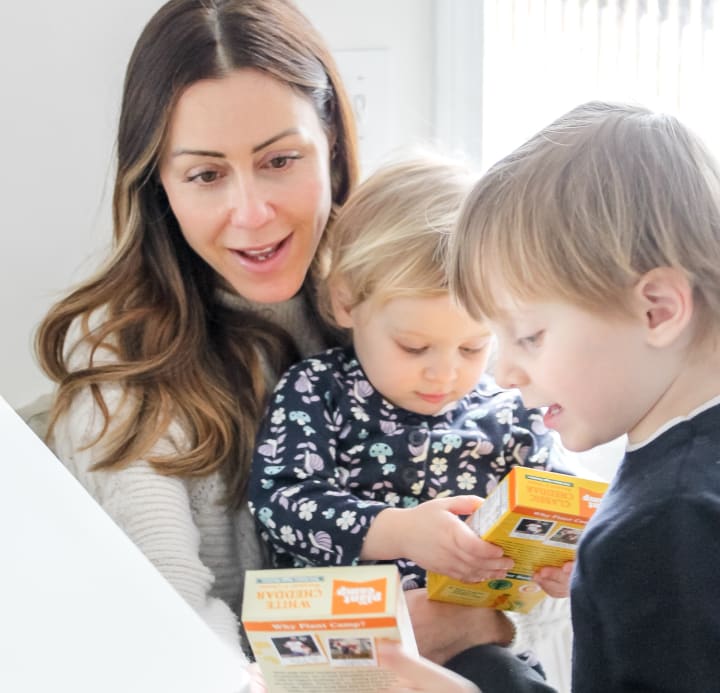 Now, as good as this nutritional profile sounds I also know that it does my children no good if they won't eat it. Brussels sprouts and kale have loads of vitamins and nutrients, but none get transferred to my toddlers because they refuse to put it in their mouths.
The best part about Plant Camp is that it is cheesy, creamy, and everything you'd expect from a traditional boxed mac and cheese, but better. The cheese sauce came together quickly, with less clumps and grit than I'm used to, and that means getting dinner on the table in less time which I am always happy about.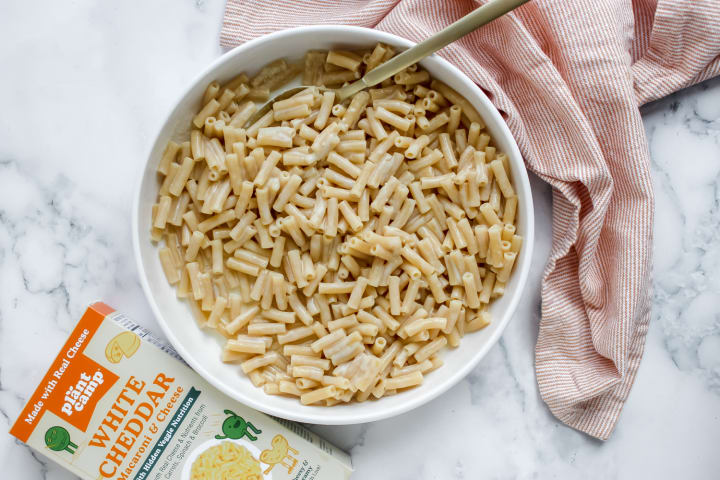 All of the vegetables that go into the mac and cheese mean that it can truly be a one dish dinner. Some nights even I don't have the energy to make multiple sides for dinner, especially when I know the chances of them being eaten are slim. I don't have to worry about that with Plant Camp macaroni and cheese, I can keep it simple and feel really good about all the vitamins and minerals my family is getting.
The real proof of this product, of course, comes from the reception of my children.
I didn't know how they would react, honestly. Because I like to talk about the ingredients in foods I serve, I gave them the boxes to look at. I quizzed them on what vegetables were in it and what colors they saw. We talked about the different benefits of each vegetable and how it helps them in their life.
"Broccoli helps build your muscles so you can ski really fast down the hills."
"Carrots are good for your eyes and help you to see fireworks, stars, and birds in the sky.
"Spinach gives you energy so you can play with Teddy and Maddy this weekend."
"Peas help build your immune system and help to keep you from getting sick."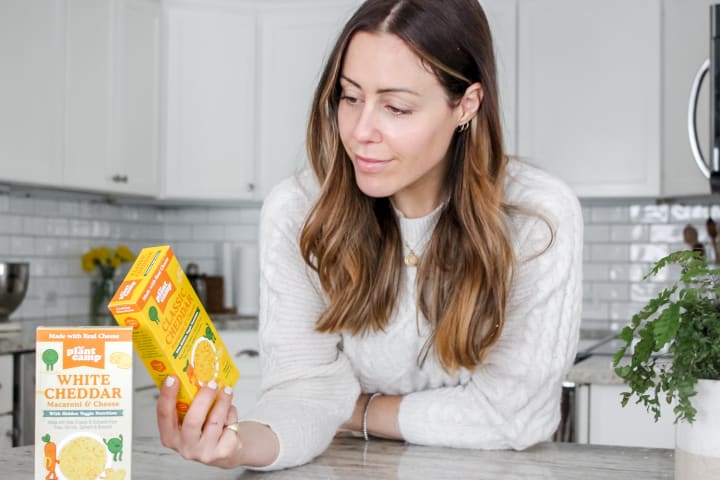 Like most things at this age, the packaging is almost as exciting as what is inside. When the box can actually be an education in and of itself, all the better.
The box had passed the test, step one was complete.
As I placed the bowls of Plant Camp macaroni and cheese in front of these curious two and four year old faces, I prepared myself for questions. These questions are usually followed by a sniff, a prodding with the fork, and a lick of the tongue before a bite is even an option. I know the routine well by now. However, this time was different. It looked familiar, and they dove right in.
They didn't say much, they were too busy eating, another sign we had a winner.
After scraping their bowls clean, they abandoned them at the table and went off to play.
I thought to myself "that might be the most civilized dinner I've witnessed."
Never again do I feel that I need to choose between convenience and nutrition, between doing what I feel is right and doing what I feel will keep the peace. They can actually be the same thing. On those busy school days, when we get home with 20 minutes to get dinner on the table, boxed macaroni and cheese is what I reach for. Now that it's Plant Camp, I do it guilt-free. Thank you Plant Camp!