MAMA AND ME QUARANTINE INSPIRATIONAL RECIPES DESSERT FAVORITES
COFFEE RECIPES, DESSERT RECIPES, DINNER PARTY RECIPES, HEALTHY RECIPES, KITCHEN INSPIRATION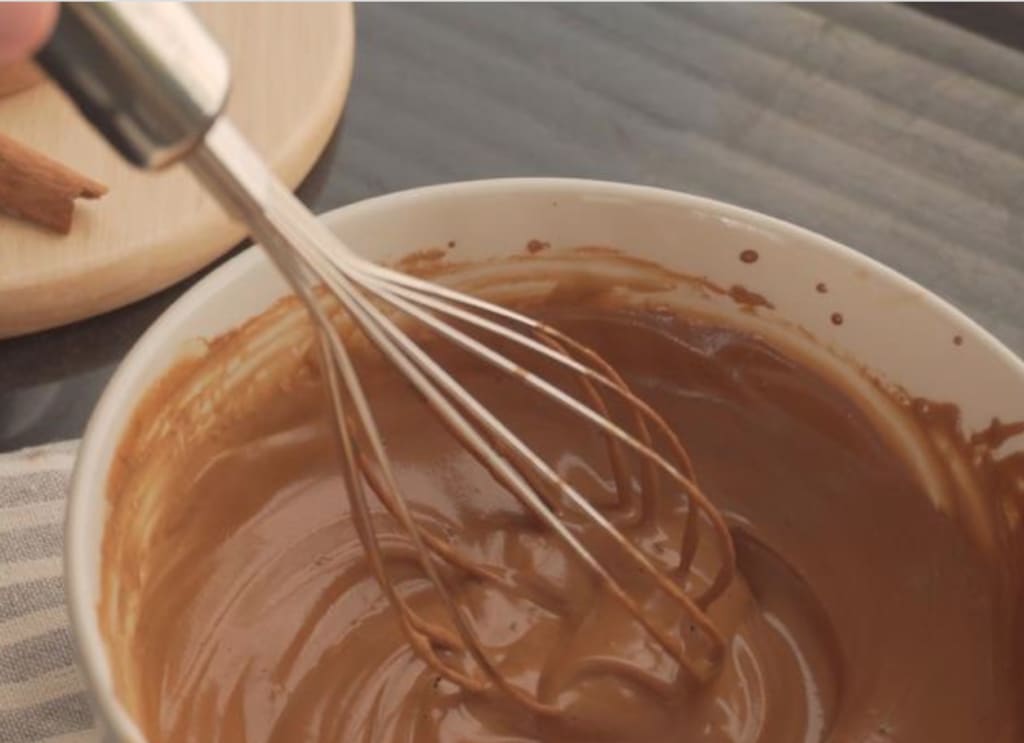 MAMA AND ME QUARANTINE INSPIRATIONAL RECIPES LIST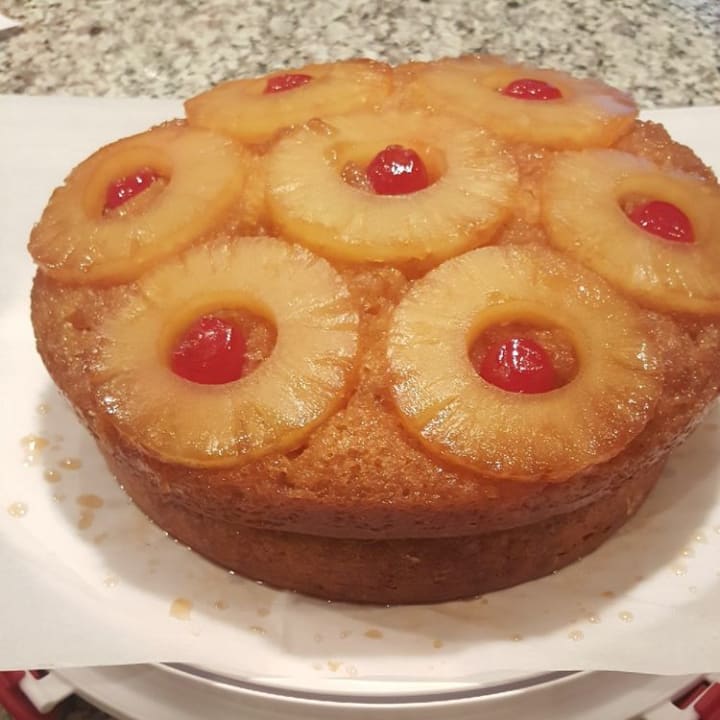 Hi everyone,
My mother and I are starting bonding in making home-baked and cooked meals towards the quarantine and finding the brighter more essential things towards craving carbs towards further within to baking toward finding the joy within making new meals a day. My favourite recipe close to my heart is bakes desserts like INSPIRATIONAL upside-down pineapple cake with cherries on top betty crocker recipes, AND INSPIRATIONAL RECIPE: COFFEE, WALNUT AND VANILLA RAW TART.
Baking and cooking more often mean avoiding the drive-thrus and heading towards homemade meals that make your home feel enlightened, as I learn from my mother as everything starts within the home.
My mother teaches me many recipes from traditional Ethiopian cultural food, baked desserts ,Vegan to omnivore dishes as well as world wide meals. Home, my mother informs me of these methods Ingredients to happy dessert that I will take you through the written process today. These recipes are simple and easy to follow as I found similar ones to cook and to bake at home. I hope you enjoy cooking from home as much as I do.
Betty crocker how to bake a delicious pineapple upside-down cake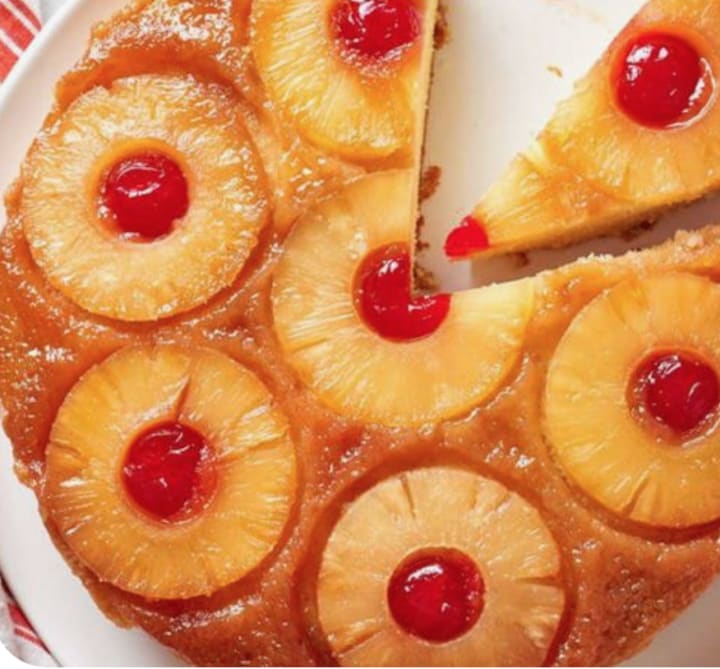 Ingredients
1/4
cup butter
1
cup packed brown sugar
1
can (20 oz) pineapple slices in juice, drained, juice reserved
1
jar (6 oz) maraschino cherries without stems, drained
1
box Betty Crocker™ Super Moist™ yellow cake mix
Vegetable oil and eggs called for on cake mix box
1.
Now lets Pre Heat the to oven to approximately 350°F (325°F for dark or nonstick pan). In 13x9-inch pan, melt butter in oven. Sprinkle brown sugar evenly over butter. Arrange pineapple slices on brown sugar. Place the cherry in the center of each pineapple slice, and arrange remaining cherries around slices; press gently into brown sugar.
2.
Add enough water to reserved pineapple juice to measure 1 cup. Make cake batter as directed on the box, substituting pineapple juice mixture for the water. Pour batter over pineapple and cherries.
3.
Bake 42 to 48 minutes (44 to 53 minutes for dark or nonstick pan) or until a toothpick inserted in the center comes out clean. Immediately run a knife around side of the pan to loosen cake. Place a heatproof serving plate upside down onto pan; turn plate and pan over. Leave pan over cake 5 minutes so brown sugar topping can drizzle over cake; remove pan—cool 30 minutes. Serve warm or cold—store covered in refrigerator.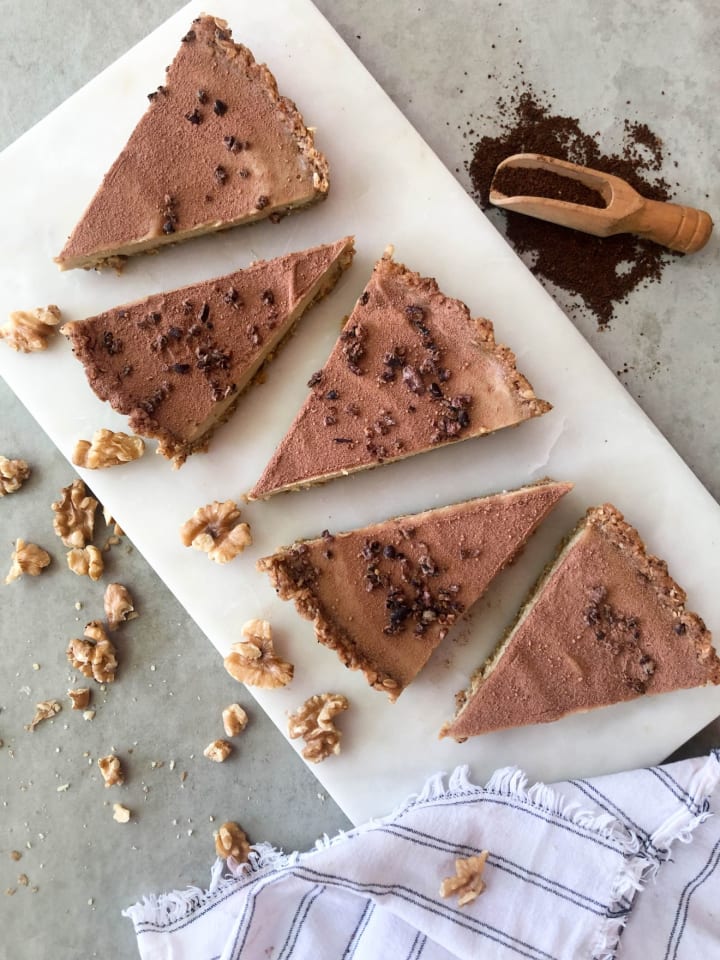 Expert Tips
Serve with sweetened whipped cream or an 8-oz container of frozen (thawed) whipped topping (3 cups) if desired. For 3 cups of sweetened whipped cream, in a chilled medium bowl, beat 1 1/2 cups whipping cream and two tablespoons granulated sugar with electric mixer on high speed until soft peaks form.
Betty Crocker™ Super Moist™ butter recipe yellow or white cake mix can have also used to make this famous traditional cake. Make batter as directed on box, using 1/2 cup reserved pineapple juice and 1/2 cup water instead of water called for on the table. For the white cake, bake dark or nonstick pan 42 to 48 minutes.
Try fresh chopped herbs or dried spices added to the brown sugar and butter mixture for a new flavour twist.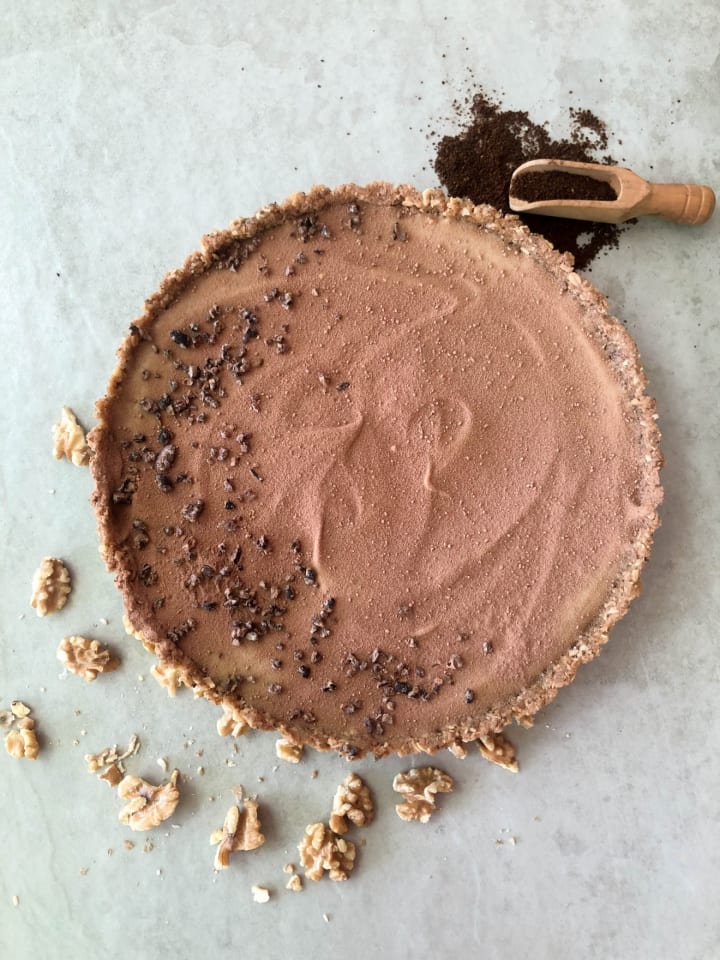 RECIPE: COFFEE, WALNUT AND VANILLA RAW TART
COFFEE RECIPES, DESSERT RECIPES, DINNER PARTY RECIPES, HEALTHY RECIPES, KITCHEN INSPIRATION, VEGAN RECIPES
For the crust:
50g dates (stone removed)
150g walnuts
¼ tsp. fine-grain sea salt
150g rolled oats (gluten-free if necessary)
1 ½ teaspoon Blue Tokai estate coffee grinds
60ml extra virgin coconut oil
3 Tbsp. jaggery liquid or Himalayan honey
For the filling:
200g cashews, soaked for at least 4 hours
90 ml jaggery liquid/honey
90 ml of coconut oil
90ml strong Blue Tokai cold-brewed coffee* (we recommend Kalledeverapura Estate beans)
1 tsp. pure vanilla extract or the seeds of a vanilla pod
½ tsp. fine-grain sea salt
Guide for brewing cold-brew coffee:
Ratio: 10g of water to 1g of coffee
Let the steep coffee overnight in cold water in the fridge
Strain after 14 – 18 hours depending on your desired strength using any strainer, such as a chai channi, cheesecloth or toddy filter.
(It is recommended that you consume it within ten days of brewing.
Method:
Make the crust first:
Lightly grease a 9-inch (23 cm) pie dish with coconut oil.
Dry toast the walnuts on a Tawa until lightly golden brown. In a food processor/ mixie, blend the dates to a rough paste and set aside.
Blend 50g of rolled oats on high until you have an 'oat flour' and set aside with the dates.
Blend the walnuts until they are the texture of rough sand. Add the coconut oil, dates paste, jaggery liquid, salt, and oat flour and process again, until a sort of dough comes together.
Finally, add the remaining 1 cup of rolled oats and pulse until the oats chopped but still have some texture to them. The dough should stick together slightly when pressed between your fingers.
With your fingers, crumble the dough evenly over the base of the pie dish. Starting from the middle, press the mixture firmly and evenly into the dish, moving outward and upward along the side of the pie dish. The harder you press the crumbs into the bowl, the better the crust will hold together. Place in the freezer for at least 20-30 minutes.
If you don't have a pie dish, you can use a cake tin, and the effect will be more of a raw cheesecake than a tart.
Make the filling:
Drain and rinse the cashews. In a high-speed blender, combine the soaked cashews, liquid jaggery, cold-pressed coconut oil, vanilla bean seeds, salt, and coffee and blend on high until the filling is completely smooth.
It can take a few minutes of blending to get it smooth, depending on your blender. If the mixer needs more liquid to get it going, add a little more coffee (if you want a more robust coffee flavour) or water. When it is ready, it should be smooth and spreadable.
Pour the filling into the prepared crust, smoothing out the top evenly. Place the pie dish on an even surface in the freezer. Freeze for a minimum of 4 hours, until the pie sets.
Remove the pie from the freezer and let it sit on the counter for 10 minutes before slicing. At this point, you can garnish with more toasted walnuts or sieve raw cacao powder over the top—store leftover pieces in an airtight container in the freezer for 1 to 1½ weeks.
recipe
About the author
Hey everyone, my name is Abigail michaela Babsa Im a Blogger/graphic designer/ foil designer
Recently majored in Fine Arts and Design https://society6.com/abbybelladesign
here's my links to my social platform
https://linktr.ee/abbybelladesign