Make the Outdoor Extension of Your Restaurant a Classy Affair!
When you are in the hospitality business, everything that your guests' wishes become your command! Say, the warmer months are here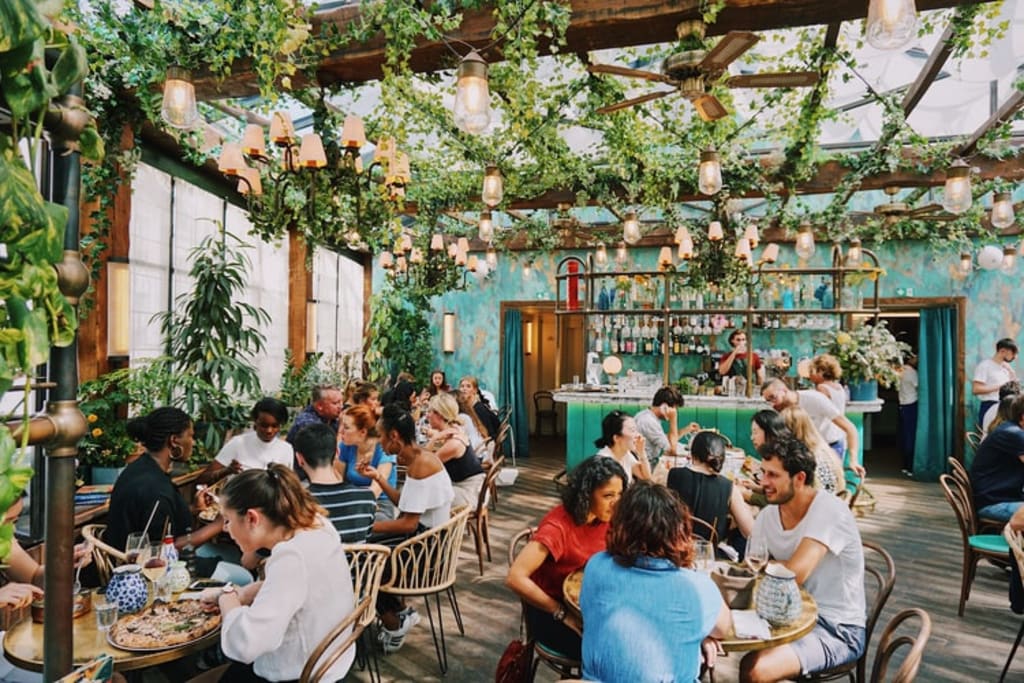 When you are in the hospitality business, everything that your guests' wishes become your command! Say, the warmer months are here, and your customers may enjoy the idea of basking in the beautiful view of the city while enjoying their meal in a nice terrace or garden or deck set-up. So, isn't this idea enough to motivate you to start designing the outdoor section of your restaurant and create a brand new curb appeal?
It's true that the way to your customers' heart may be through their tummy, but the road to their mind is certainly through a luxurious and cheerful ambience. And if you desire to enter the minds of your guests and stay there for long, you better get some super cool and comfortable commercial hospitality furniture from Furniture Contracts. You just have to speak about your idea and style, and they will offer you the best and choicest furniture for your restaurant (without a huge pinch to your pocket too!).
Design the Most Extraordinary Outdoor Restaurant Area by Using Astounding Furniture Choices
So, are you done with the roof installation and gardening of the outdoor area of your restaurant? So, the next comes -- the furniture. Without these you couldn't imagine a restaurant and not a blossoming one for sure! And in order to help you get and set the best furniture in your most rocking outdoor restaurant space, we have some tips listed!
1. Consider Your Overall Agenda: Before picking up the right furniture for your outdoor extension, be sure of certain things — whether you want the interior and exterior ambience to coordinate for a seamless feel or contrast for an added element of surprise, the type of customers you'd be entertaining here – smokers (or not), kids, etc. These factors impact your choice of furniture largely and that's why should be looked upon primarily while choosing the furniture.
2. The Right Material is Essential: It's outdoor furniture, you have to pick the material that's tough to bear the ravages of winds or moisture, and doesn't look rusty with the constant exposure to dirt. So, be sure to pick the material for furniture that seems tough for your outdoor restaurant setting.
3. Captivating Style: No matter whether it's the similar design as your indoors or is just opposite of the same, it should look magnificent and captivating to the eyes of your customers. Only then will they be enticed to spend some time in your outdoor hospitality area.
4. The Perfect Size: Since it is an outdoor setting, don't let the furniture overpower the backdrop (and views!). Scale your furniture according to the size of the available space. You don't want the space to look cramped and cluttered. Instead sophisticated, compact yet elegant furniture would do the trick, and look really impressive in your outdoor space. If the look of your outlet allows, you may try modern transparent furniture too – they blend with backdrop allowing nature to take the front-seat.
5. Go Bonkers with Colours: Come on! you are adding some jolly good area in your restaurant. Oh it's outdoors! The more happy and cheerful it looks, the better impact it has on your customers. Pick the colours that smile in the sunlight, dazzle in the backdrop of fall colours, boost mood on a dark gloomy day, and sparkle in the moonlight. Be choosy, create a carousel of shades or simply go for the hottest hue that's trending. Just be sure the colours are charming, and go with the theme of your diner!!
Hey, doesn't your outdoor restaurant extension look super cool already? So, why are you thinking so much? Just gear up, pick your choices and start setting and serving!