Italy's Loacker Chocolates
Popular Loacker Products you must try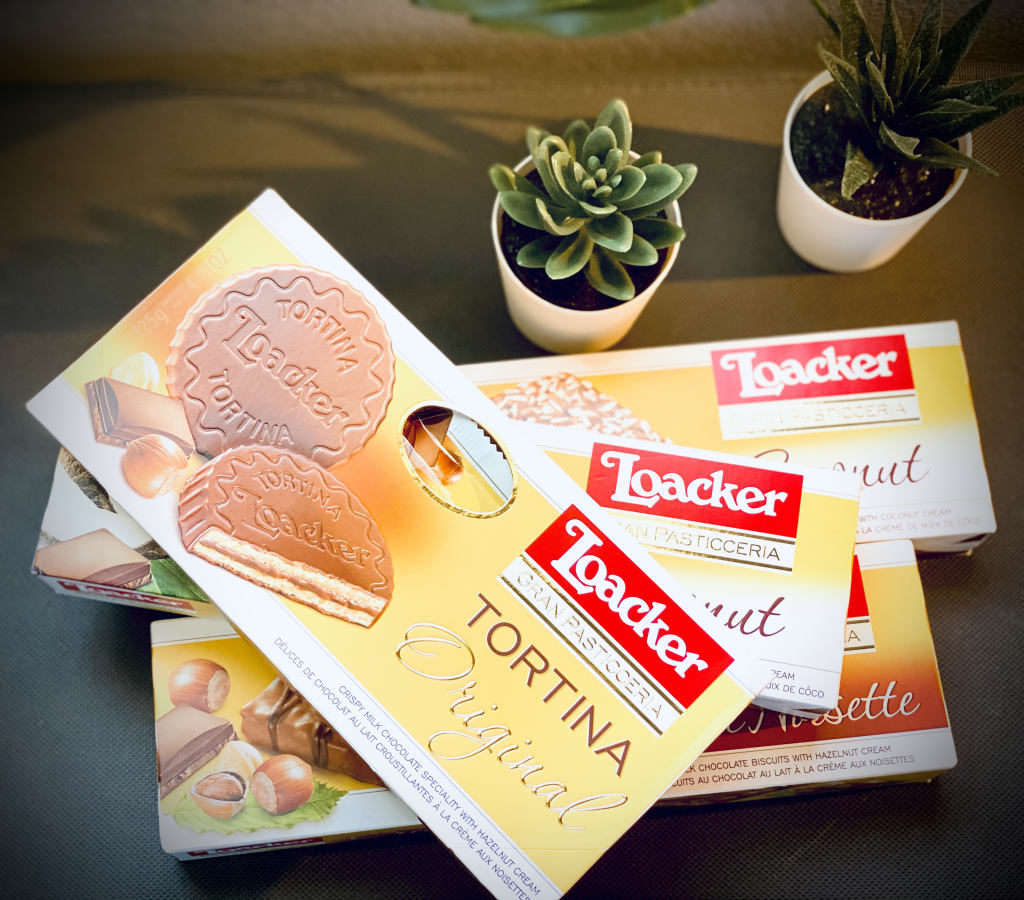 Product reviews can surely do a lot more things than just to make the available products look enticing. Product reviews can definitely boost the product's image. They can also make the products reviewed be the 'go-to' products. Apparently, social media and other online reviews are indeed essential to branding and marketing not just the products but the company itself these days.
I, as an independent author, would presumably shed light on various products, services and companies, and represent a neutral point of view, and unbiased perspective. Otherwise, when product reviews are being made by an in-house content creator, these reviews would lack credibility and are rather one-sided.
Furthermore, the more product reviews are being made by independent authors, the more transparent it looks, and this boosts the product's credibility. People nowadays trust social proof like these reviews, especially when the author is not related to the brand and is not anonymous. Having said that, I myself gives product reviews based on the products that I have already tried and happy to write about it and promote to people and have them try the product to see for themselves.
Here's my product review for Loacker Chocolates:
A product of Italy, Loacker Coconut Pasticceria, has an exotic tropical pleasure that's simply immaculate! This has a tropical paradise feels which was brought by coconut cream between awesome thin wafers. It's covered with fine milk chocolate, sprinkled with fresh coconut flakes in abundance.
Moreover, this product contains coconut and milk chocolate made of sugar and coco butter. It also has whole milk powder, Bourbon vanilla pods and spices.
This Loacker Coconut Pasticceria is awesomely addictive. It's no wonder if you could devour this entire superb biscuit pack as it will make you feel you are on a island in a tropical paradise.
What makes this unique is the flavour of coconut that blends perfectly with wafers. Apparently, it's the most interesting and applaudable feature is the exceptional combination of coconut flavour along with chocolate wafers. This kind of combo is rare to find and it is absolutely a praise-worthy flavour.
Tortina Original, one of the smoothest and creamiest chocolate-coated wafer is made from finest hazelnuts sandwiched between two light and crisp wafers, covered with well-crafted milk chocolate.
This chocolate wafer gives ultimate pleasure for classic Loacker lovers!It's an amazingly delicious dark milk chocolate combination, with a tender centre of light and ultra-crispy wafers, filled with finest hazelnut cream! This product exclusively use excellent Italian hazelnuts, freshly roasted at Loacker. It is the gentle roasting process of the hazelnuts that brings this product an eccentric and peculiar flavour.
These Tortina Original chocolate wafers are wrapped individually in which means, you can tear open one pack and keep the remaining packs, whilst given the fact you can devour the whole carton in one go.
Creme Noisette has a creamy pleasure. It is its smooth milk chocolate that covers its crunchy little toasted hazelnuts pieces. Added pleasure are the fragile crisp wafers that cover the mouth-watering and mouth-melting right amount of sweetness found in the fine hazelnut creams.
Seventh heaven as it may seem, the dark hazelnut is truly seductive. It is the intense, bitter-sweet, smooth dark chocolate that will lead you to deliciously roasted hazelnut pieces, folded into impossibly thin, delicate, crispy wafers, covered with deliciously fine cream. Seductive as it may sound, but once tasted, you'll be in heaven.
Don't you dare give in as it is an absolutely irresistible temptation. This very thin wafers, plus the most luxurious hazelnut cream, as well as the crunchy pieces of toasted hazelnut, covered with smooth milk chocolate with a dark chocolate decor just fall perfectly into this pack.