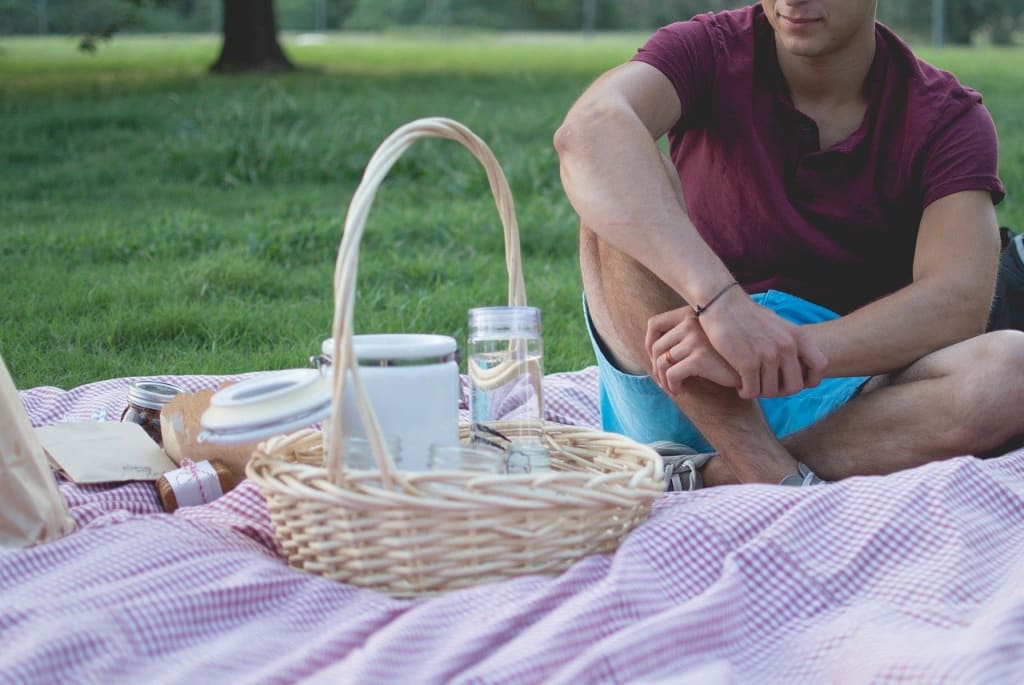 Thursday is a day like any other. Nothing too special – another day in the daily grind. Some love Thursday as they are only one more day away from the weekend. Many are indifferent to Thursday. It seems Thursday is the most underrated day of the week. Nothing out of the ordinary or special about it. And yet this Thursday is a rather special one as we celebrate International Picnic Day.
Picnics are one of the best outdoor activities. It is financially cheap while not being "cheap." If you've ever been on or taken someone on a picnic date, you don't feel like garbage. Maybe you and some friends want to get some food and hang out. My favorite is taking the dogs with you to get them out for a walk and allow them to enjoy some fresh air. It may not be the fanciest or most expensive and yet it is an amazing way to feel connected to the people, animals, and nature surrounding you.
First and foremost, you get to enjoy time with family and friends. Spending time with your loved ones creates cherished moments you won't be soon to forget. In times like these, precious moments with those we hold dear will keep us going. Never underestimate the power of feeling and being loved. When you are going through a difficult situation, you'll look back on these moments. They will be inspiration to push through and overcome whatever obstacle comes your way. Maybe this is a picnic date. Honestly, I don't know of anything more romantic. Enjoy this time to feel connected and really get to know each other.
Second, enjoy nature. We often become distracted by the world of technology and forget about the wonders of nature all around us. Enjoy the beauty of the day. I know many of us are experiencing rainy days. There is still beauty in the storm and rain. If you can't go on a picnic today because of the weather, go another day in honor of International Picnic Day. Better yet, create your own version of International Picnic Day Indoors. Share your funny and goofy pictures to bring a smile to your friends' faces.
Picnics are great ways to enjoy time with family and friends as well as appreciating the beauty of nature. There are actions you can take to enhance your picnicking experience.
Along with enjoying the visuals and sounds of nature, enjoy the freedom the outdoors gives you. Take a walk or a hike. Take the family dog. Trust me, (s)he'll love it! Going for a walk before or after your picnic it is a great way to enhance your picnic experience. The best picnics are the ones located near lakes and rivers you can explore. You won't believe the things you can find in nature when you're looking. Being physically active with a walk/hike and exploration is good for your physical and mental health.
Lose the cellphones. Technology is amazing. We have information at our fingertips and that is mind-blowing. However, this amazing technology has taken over our attention span. Most adults have attention spans lasting only a few seconds. How do we combat this technological issue? It's quite simple – unplug. Spend time away from the computers and phones. Isn't it crazy how International Picnic Day is a perfect day to unplug? Picnics help you to reconnect with the people around you. Get off the phone and talk to your friends and family. Verbal speech is a lost art. Learn how to talk old-school and feel deeper connections with your family and friends than any Instagram follower.
Another health-conscious way to enhance your picnic is to pick healthy foods to take with you. You're already being physically active. Combine that with healthy, wholesome foods and you have a wonderfully healthy day planned. Picking appropriate foods allows you to be food conscious. Our world is surrounded by terrible food decisions that negatively impact our physical and mental health. Providing necessary nutrients to your body helps you physically feel better but also improves your mental and emotional health. Mix it up. Add a bunch of colors. Get your fruits and veggies in there. Shh, throw a cookie or two in there – just for fun! Be responsible with your food but have a little fun.
You know what's one of the greatest benefits to a picnic?
It still adheres to social distancing. Our lives are weird. With the virus having shut many institutions down, we've learned to adapt and try new activities. We've learned to stay connected, even when we physically can't be near each other. We are slowly moving to a (new) norm where we can be around each other once again. Many are still hesitant to be around strangers. The greatest thing about International Picnic Day is you get to spend it with the people you want. You don't have to be with strangers. Pick the cleanest, prettiest spot out there, spread away from everyone else. This time is for you to enjoy with your loved ones while still maintaining social distancing.
Go forth! Picnic responsibly!