If Mexican Cornbread was a spirit animal!
Food for the Mind,body and soul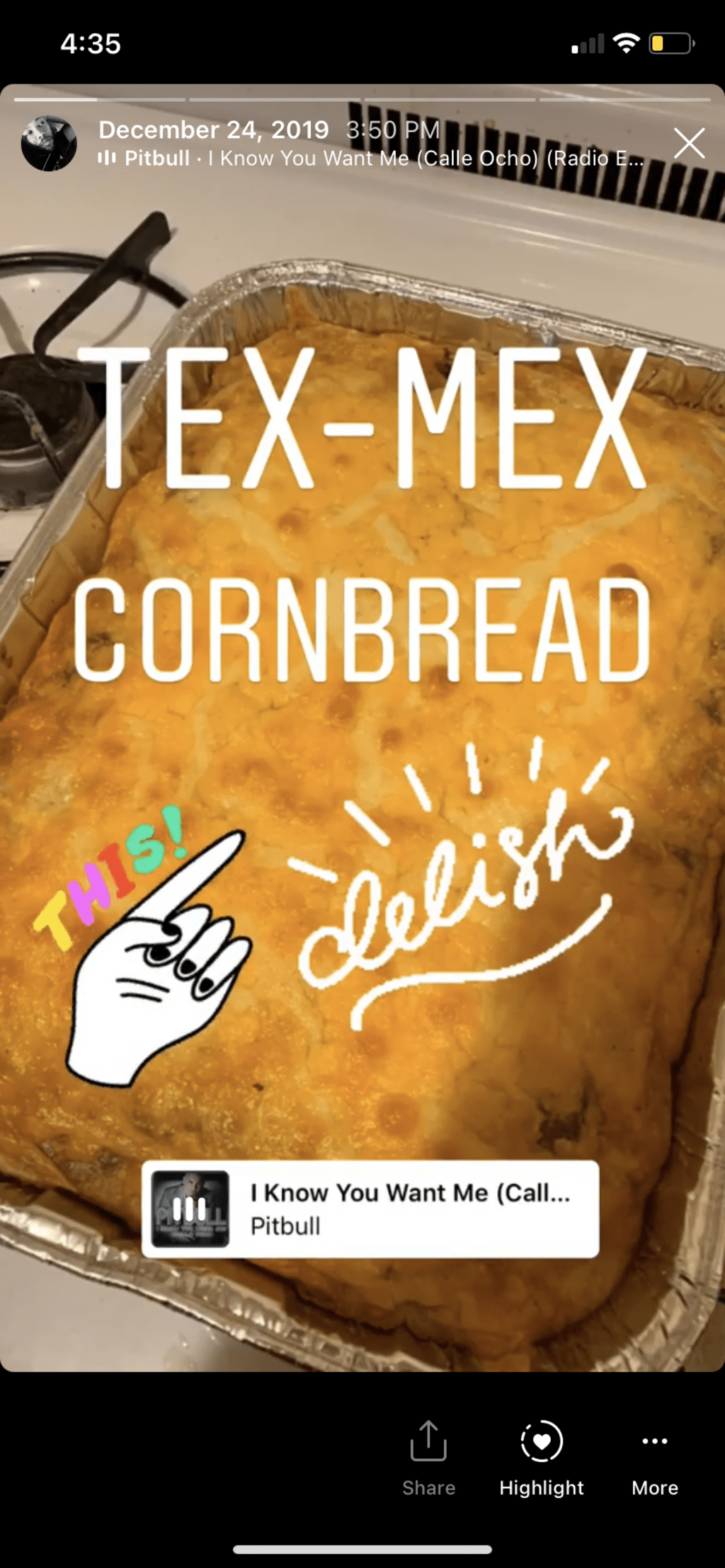 If Mexican cornbread was a spirit animal.
Let me start of by saying that this is definitely not your mothers or grandmother's cornbread! When I was first introduced to this cornbread I was only five years old. Now if I'm being honest, I wasn't quite fond of the cornbread back then, and I believe because my father made it. Also, I had only had ever had it that one time, before I decided to recreate myself. You're probably wondering, well If you weren't fond of the recipe back then, how could you possibly have a taste for it? I'm just as perplexed as you are, however it was something about cornbread and chili beans that I was craving. I thought long and hard and for some reason that memory of that recipe came to mind.
Now it had been several years, and when I mean several I'm talking eighteen years since I had that cornbread. Nonetheless I knew I had a craving, and Mexican cornbread was on my mind. So my first instinct was to call my mother and ask her for the recipe, she then tells me that she doesn't recall the recipe. "WHAT!" I thought to myself, how else was I going to get the recipe. After contemplating for almost an hour…okay maybe two minutes I was struck with genius, google search. I typed in Mexican cornbread recipes and lord and behold there was a plethora of options to choose from. Now as far as what recipe I chose I honestly could not tell you, however I will be happy to share the ingredients that I use.
To start you will need ground beef (1-1.5lbs), jalapenos, cornbread mix, white onions, frozen corn, cheddar cheese (medium or sharp), butter, flour, and milk. Essentially what you want to do with butter, flour, and milk is make a rue or cream. Now as far as the measurements I'm no Paula Deen so I couldn't tell you, but if I could "guesstimate" three tbsp of butter. Allow the butter to melt, once the butter has melted ever so gently add some flour about two table spoons. From there the consistency is going to almost resemble sand, then incorporate your milk about one and a half cups. Allow all of the ingredients to thicken to a creamy texture. You may add some sugar if you like, but it is not required. Once its nice and creamy go ahead and add the corn. You can also add canned corn, but I prefer the taste of frozen corn over canned corn for some odd reason, whatever your preference. Set aside, then mix cornbread mix. I use either "Krusteaz" or "Marie Callendars" I would highly recommend NOT to use "Jiffy" for this recipe. I love "Jiffy", but not for this recipe. Once you have the corn bread mixed add the creamed corn with the corn bread mix and set aside in the refrigerator. Next brown your ground beef and season to your liking. Incorporate the jalapenos as well. Once the meat is properly cooked preheat your oven to the recommended temperature the cornbread mix suggests which is usually 350. Grab yourself a Pyrex pan and combine all ingredients. Add the cheese on top, put that bad boy in the oven. Now I must warn you it's going to look like dog food, but the finished product is going to be fuego!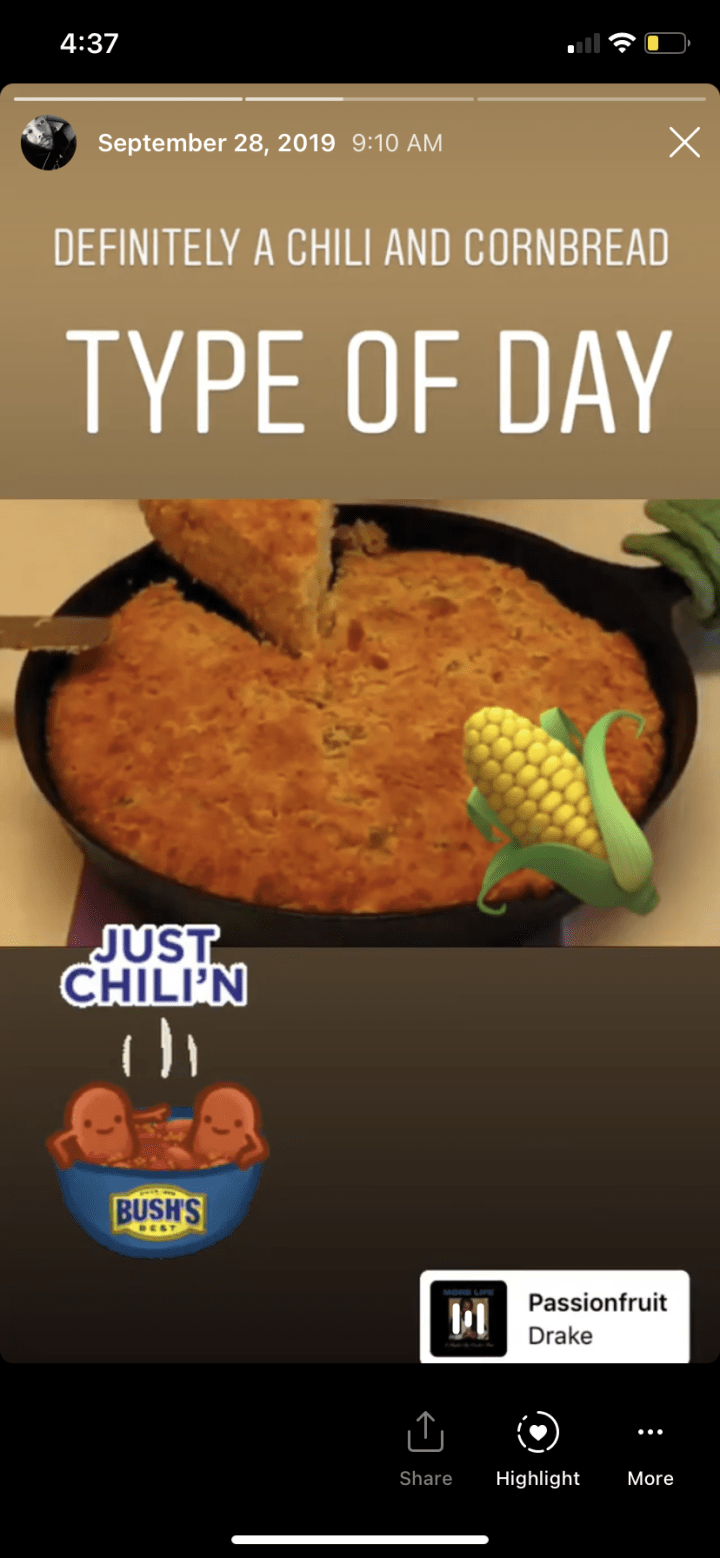 This cornbread is a showstopper for sure! Every function I go to people always ask me to make this cornbread. It has got to the point that I might make a business out of it. Hell, even my dad gets upset at me because my cornbread is far more superior than his. Food is for the soul definitely, but its more than just that. The feeling I get when I make this recipe, the feeling I get when I see the excitement on peoples' faces is just astonishing. So enough of reading, I suggest you copy this recipe and get the baking, because you are truly going to love this cornbread.