Iced Turmeric Chai Tea Latte
10 Ingredient or Less Healthy Recipes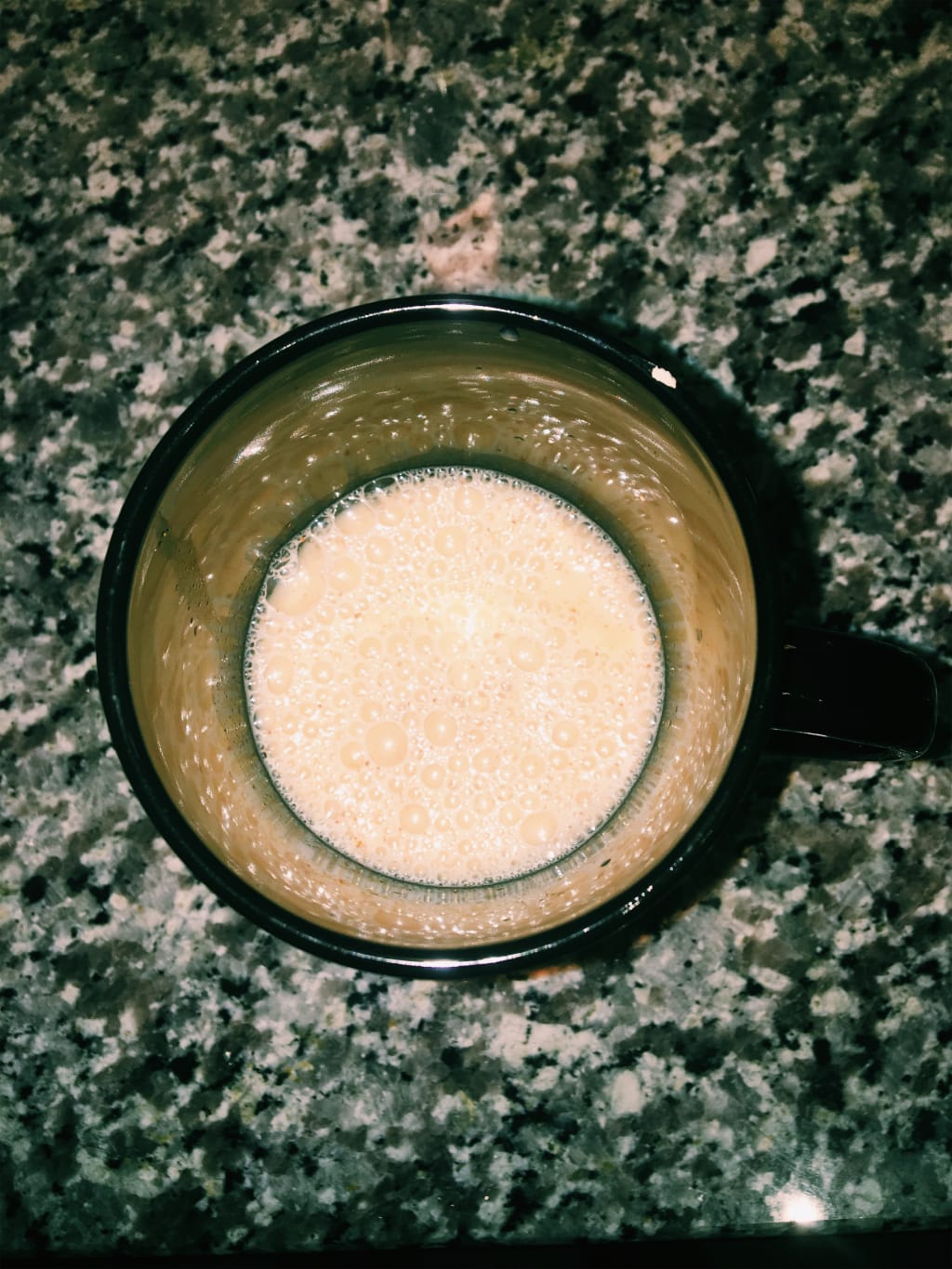 The holidays are definitely keeping me busy, and my wallet pretty empty. Between all the fun festivities with my friends, trying to stay in touch with my family (who is just as busy as I am), and trying to keep my life and health in order, it can get overwhelming.
So after spending a fun weekend, or weekends, with my friends celebrating the holiday season, my body is definitely in need of a detox. I don't have time right now to cook how I want to, or the money to go out for food any more. I'd love to spend an hour or two perfecting something that's both filling and gives me all the nutrients I need to keep my energy up, but I'm prioritizing different things at the moment. That being said, I know I still need to nourish myself properly if I want to be at my best for myself and all the people I love during the holidays. So I created my own version of a quick & delicious detox drink you can have in the morning, before bed, or on-the-go. This detox recipe helps reset your body, tastes good, and can be altered to form the perfect amount of ingredients to suit your personal preference. I serve this drink over ice, but you can also omit the ice and heat in the microwave for a hot tea. The best part about this is that it takes minimal ingredients and less than five minutes to make.
Some of the benefits of turmeric and ginger include aiding in digestion, having anti-inflammatory and antioxidant properties, promoting brain & joint health, detoxifying the liver, reducing muscle pain, and helping with nausea. Cinnamon is also great for getting blood sugar levels under control and by far one of my favorite ingredients to cook with. This drink doesn't have any caffeine in it, but if you need an extra energy boost, add matcha green tea powder along with the rest of the ingredients. Some of the benefits of matcha powder include increased focused, lasting energy, and a metabolism boost, all without the heart-racing jitters you can get with traditional coffee.
Ingredients
1/2 cup of unsweetened vanilla almond milk (or nut milk of choice)
1/4 tsp of vanilla extract
1/4 tsp of 100 percent pure Grade B maple syrup (none of that Aunt Jemima's shit)
1/4 tsp of ginger
1/4 tsp of turmeric
1/2 tsp of cinnamon
tiny pinch of black pepper
Directions
Add the almond milk into a blender or shaker cup, followed by the rest of the ingredients, and blend together.
Notes
The main purpose of this drink is to detoxify, increase energy, & aid in digestion. That being said, dairy milk statistically has a higher sugar & fat content as opposed to alternative milks. Drinking this before bed or in the morning with dairy milk won't cleanse your body so much as it'll make you bloated. Scientifically, it's been proven to cause a huge spike in insulin, disrupt sleep, and cause digestive problems. So substituting dairy milk in place of almond, coconut, soy, rice, etc. milk won't really help in giving you the benefits you're seeking.
If you don't have pure maple syrup and don't want to buy any, you can substitute honey as well.
Add more cinnamon if you're craving a sweeter flavor.
The full benefits of turmeric are activated with black pepper, so you can't omit this ingredient, but you barely need a small pinch of it to activate the turmeric. Depending on how much pepper you put into it, there will be a little kick. However, that's coming from a person who doesn't like spicy foods but still likes this. Enjoy!