I (Finally) Tried an Air Fryer and I Am Loving It
And I have completely fallen in love with air fryer cooking!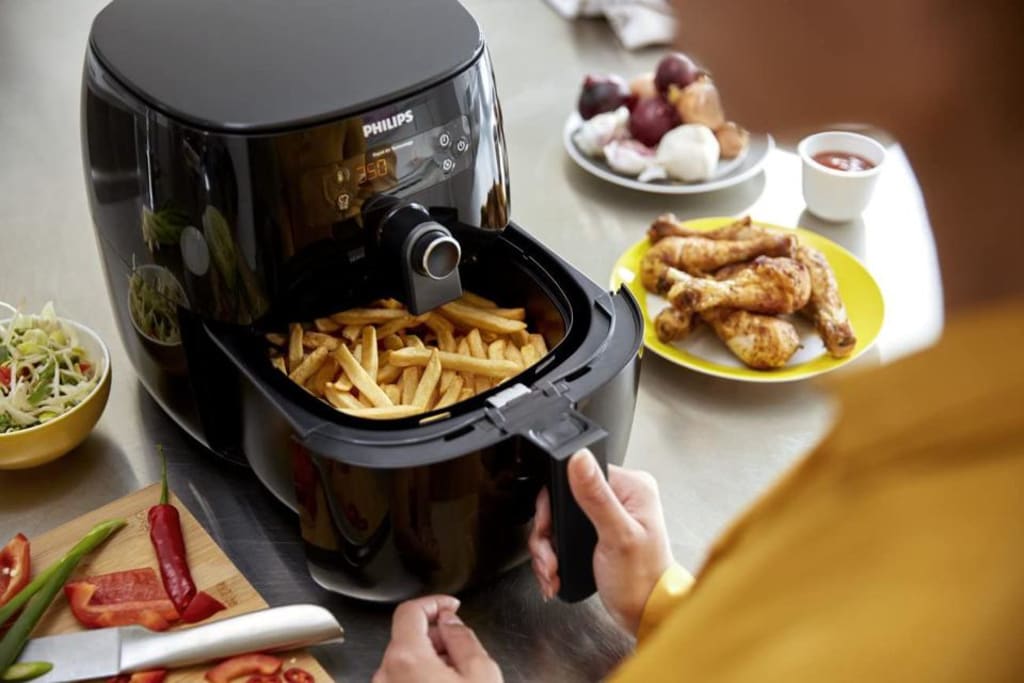 Image Credits : Philips_Air_Fryer
Until a few years ago, I was never a fan of exercising, workouts, aerobics, Zumba, Pumba, or whatever else you call it.
I, being a writer, the most important activity for me was to exercise the "little grey" cells of my brain so that I can churn read-worthy articles day after day. My entire free time had a set agenda: sit, munch, write, and repeat………in that order.
And when it came to munching, it was always gorging and binging on deep-friend oily snacks all day long. Whether it is fritters, potato chips, Indian savory snacks, or even slices of deep-fried pizza. Nothing used to give me a high other than munching on stuff fried to a deep, delicious shade of golden brown. In short, I was foodicted to self-destruction.
Life was meandering on happily.
Until that day when I blacked out on the steps.
Detailed medical tests followed, and I was diagnosed with an unusually high amount of "bad" cholesterol coupled with high blood pressure and borderline diabetes. The reason cited was a sedentary lifestyle and excess weight. The doctor warned me.
"Start working out or you will die."
That scared me seriously. Fighting against my own wishes (and also against my body), I motivated myself by buying a brand-new gym outfit and began knocking the doors of the gym at 5.00 AM in the morning.
It was hard work with my bones screaming for mercy after every session. But I persisted on without even missing even a single day. Perhaps death is a great motivator in itself.
But exercising alone was not enough. I need to control my oil intake, more precisely, I need to avoid eating deep-friend stuff. And for a foodie like me, it was tough and almost impossible not to succumb to temptation. Unfortunately, I had no option, either I do it now or die. Simple as that!!!
That was when I found my savior through aimless online browsing on Amazon.
It was an irresistible offer. Amazon was offering a Philips six-liter capacity air fryer at 120 dollars flat. My knight in shining armor was black, sleek, and super elegant. I was excited but also a tad skeptical. Is investing in an air fryer really worth the hype?
That said, I was definitely curious. So, I decided to finally try one out.
And I've been cooking with it for the past two months now — everything from fried spring rolls to potato chips — and here's what I think about it so far.
My Philips air fryer
For the benefit of the uninitiated, an air fryer uses convection to circulate hot air (along with some oil) around food to cook if. Most models are available with a 2-liter to 6-liter range and cost between 60$ to 150$. My model was a black 6-liter one from the Philips viva collection.
One of the claims of the air fryer was that it can cook almost about any deep-fried item with barely minimum oil while maintaining the same taste and texture. That is why it is touted as a "healthier" alternative to deep frying. It claims that even pizzas and rolls can be made in the fryer with fantastic results.
Ok, here is the result, my experiments with the air fryer have been mixed till now.
Coming to potato chips, the results were fantastic. The chips were really nice with less oil and a rich golden color. Even the frozen foods also worked well with the fryer with minimum oil.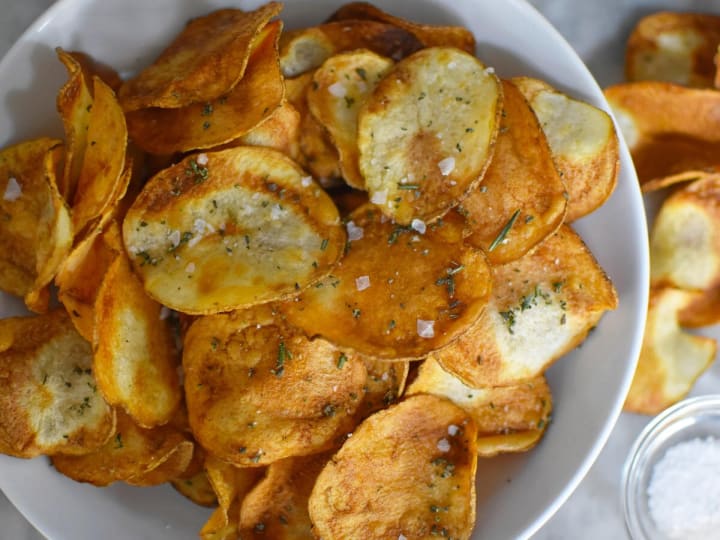 After my success with the chips, I became a little more ambitious and tried sago fritters. The results turned out to be great with a crunchy, crispy exterior and of course very little oil (sago fritters are my favorite and to have them oil-free is truly a blessing in disguise).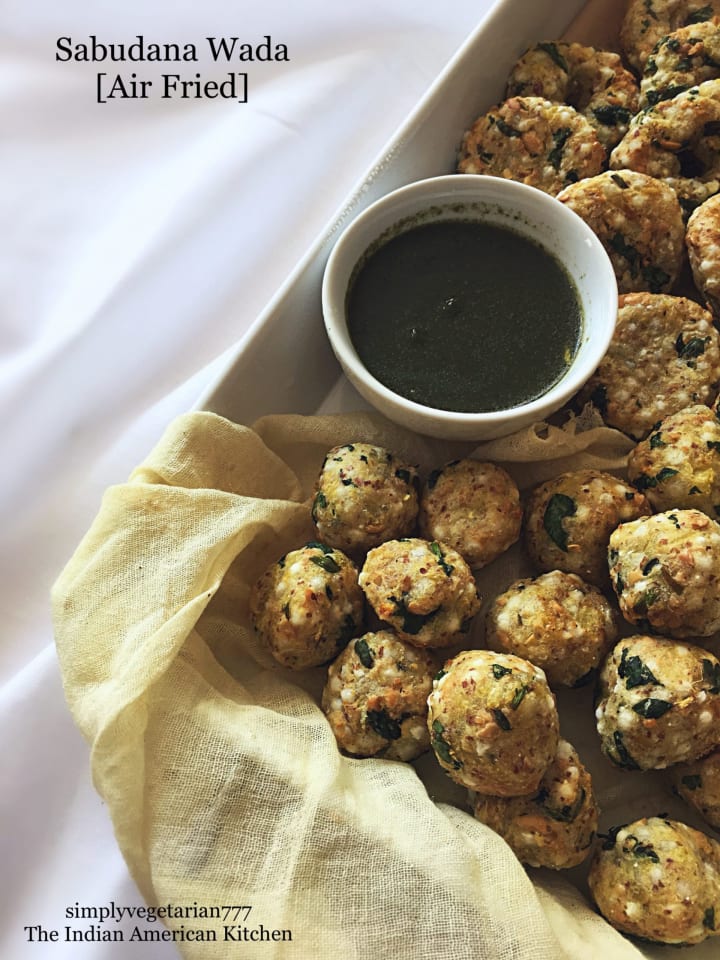 Even potato spring rolls for that matter turned out to be good in taste. But yes, the amount was oil required for brushing over was not really less. In fact, the oil intake was still way too much on the higher side, though still being much less compared to deep frying.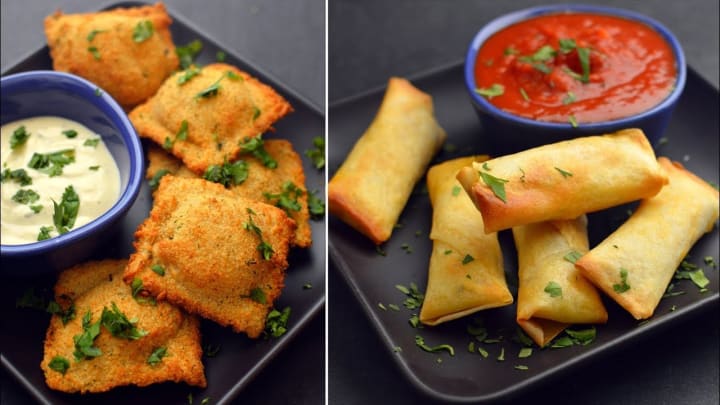 Besides these items, veg crispies, chicken nuggets, and even the ubiquitous cauliflower nuggets taste like the 'real' thing when made in the air fryer.
So now let us come to the most important question.
Does it make food healthier?
Yes. Typically, when we deep fry things, we create potentially dangerous compounds like acrylamide. Acrylamide is a harmful compound formed in carbohydrate-rich foods during frying.
And according to International Agency for Research on Cancer, Acrylamide is a 'potential human carcinogen' that can result in a high probability of creation of cancer when consumed in higher amounts.
Now the good news, an air fryer lowers the acrylamide content of your fried foods making them not only healthy by retaining the nutrient value and delivers the same taste as with fried food.
In short, you can succumb happily to the temptations of your stomach without harming your body. So, if you are looking to lose weight or even planning to get fit, an air fryer is one of the best must-have appliances you need to have in your kitchen.
So, in a nutshell, I started skeptically and initially refused to believe in this air fryer hype but now after using it for more than two months, I am loving it. It is perfectly aligned to my physical transformation schedule and has become an irreplaceable part of my new healthier lifestyle now.
Thanks for reading! I hope you enjoyed and learned something new from this article. If so, leave a like and a tip if you super-liked what you have read just now. See you - Mythili
healthy
About the author
Mythili is a programmer by passion and a connoisseur of fine arts like painting, calligraphy, and pottery. She writes in the twilight between relationships, creativity, and human behavior.
Reader insights
Be the first to share your insights about this piece.
Add your insights