How To Tell Which Wine Will Pair Best With Your Dinner
Let me start by telling you guys that I'm a major foodie. And not just the type who likes to try the newest, trending restaurant in town. I'm the type of foodie who loves to cook and who unapologetically spends way too many hours on food blogs and Instagrams gathering inspiration and planning my meals for the week.

Created withBright Cellars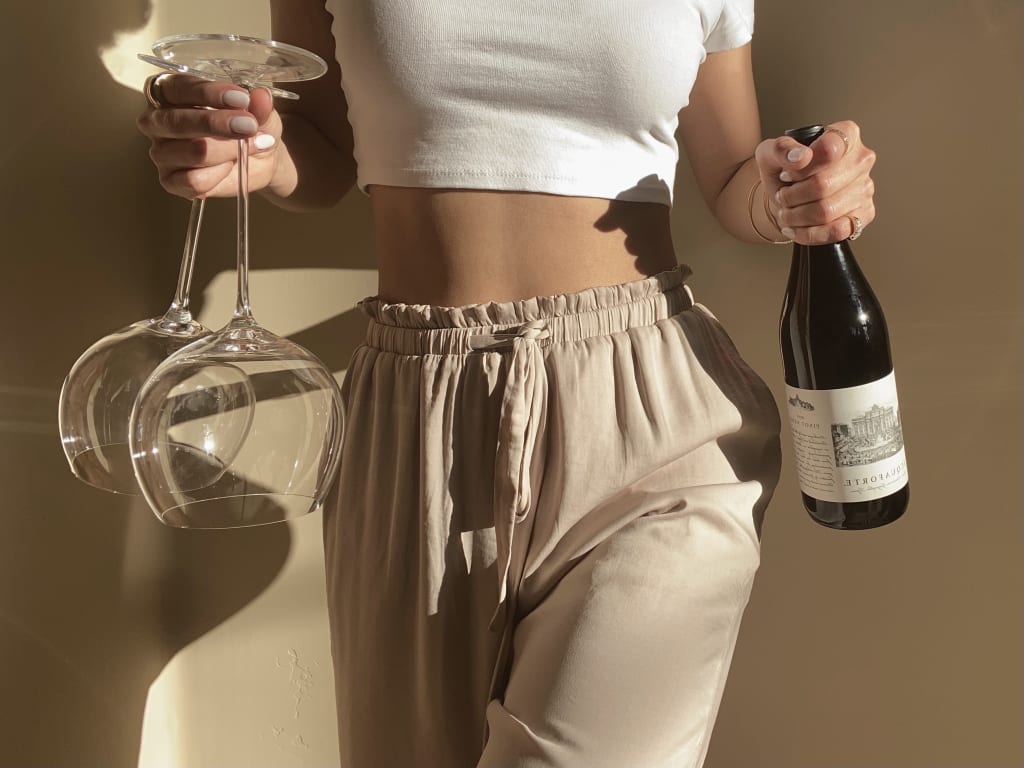 I mean there's nothing better than a home cooked meal at the end of the day, right? Ok, maybe a home cooked meal AND a bottle of wine.
Over the years I've become more and more interested in wine and diversifying my wine palette. Everything I know about wine has come from my dad. He could spend hours in a specialty wine shop before settling on a specific bottle. Whether I'm travelling, enjoying one of my favorite bottles with my family or trying something new at a restaurant with friends, wine is something that always makes me happy-- especially when paired with a delicious meal! Lately, I've been trying to elevate my home cooked meals by finding the perfect wine pairings.
If you're like me, then you know how easy it is to feel overwhelmed in your typical grocery store wine aisle. From pricing, to type, to region, to branding, I'm no stranger to feeling lost when trying to guess which wine I would enjoy or my guests would enjoy. I can't tell you how many times I've stood at the wine aisle and told myself, "I wish someone could just tell me what I'd like." Thankfully, I found Bright Cellars to make choosing my wines and pairing them with my meals way easier.
Bright Cellars is a monthly subscription wine club that sends personalized wine matches directly to your door, basically taking the struggle out of finding the perfect wine. Each month I get a box of new wines based on my taste profile, which I can then pair with my dinner creations. I love red wine, so my monthly box includes four different reds which vary from domestic to international. After trying my wine, I go online and rate them so the Bright Cellars algorithm can learn more about my preferences and give me more precise matches every time! Hello less time staring at the wine wall at the grocery store!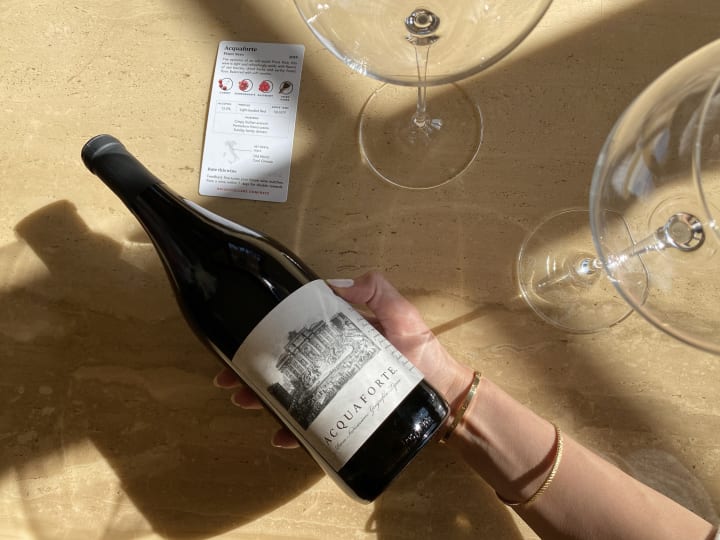 Within each Bright Cellars box comes a little stack of cards with important info about the wines in your box like notable flavors, geography, ideal serving temperature and even some food pairing ideas. Since trying Bright Cellars, I've definitely learned a few things about pairing my wines on my own. When thinking about pairing wines the goal is simple-- how do I make the food and wine taste even better than they would on their own? Of course, it all comes down to preference but there definitely are certain wines that pair better with certain foods. Here are a few of my favorite red wine and food pairings!
If it's Italian night:
There's nothing as comforting as a spread of yummy Italian classics like a Pomodoro Pasta, Lasagna and a Margherita Pizza. If you're cooking up an Italian feast, your meal calls for none other than an Italian wine. The Bright Cellars 2019 Acquaforte Pinot Nero is the perfect pairing to a hearty, tomato-y meal. It's a light red wine that pairs well with red sauces but is also versatile enough for all your Italian cravings!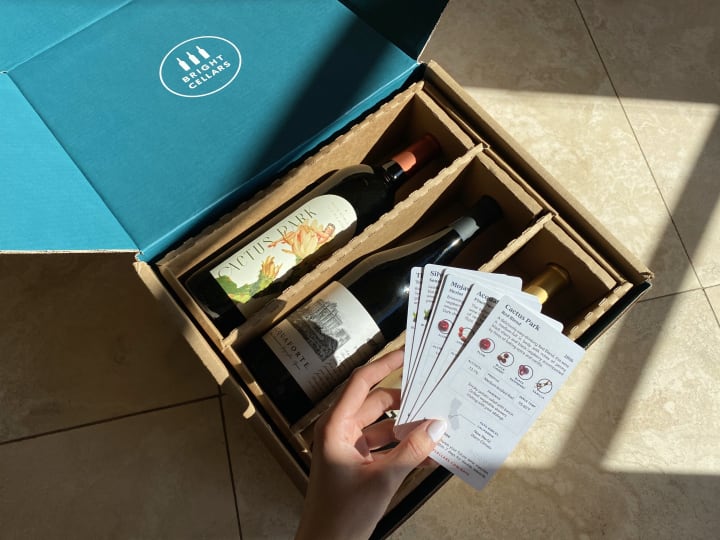 If you're a meat lover:
If meat is on the menu, your best bet is a classic Cabernet Sauvignon. I love a good Cab like the Bright Cellars 2020 Dancing Juice Cabernet Sauvignon because of the intense, bold flavor. This wine tastes amazing on it's own, but Cabs like this one pair exceptionally well with heartier and richer food like grass fed steak or roasted lamb. But don't worry, if you don't eat meat like me, you can still enjoy this Cabernet Sauvignon by pairing it with something hearty and "meaty." I enjoyed my glass of the Dancing Juice with grilled portobello mushrooms while my family enjoyed it with a Ribeye steak.
If you're having cheese & tapas:
When I'm entertaining guests for dinner, I love setting up a Spanish-inspred cheese board and some of my favorite tapa style shared plates. A plate of Manchego and Mahón cheeses, Jamón Serrano and Ibérico, olives and some Pan con tomate will pair amazingly with a Spanish wine. The Latin Root 2019 Tempranillo is a full-bodied red that is earthy, yet fruity making it an ideal companion to salty meats and aged cheeses.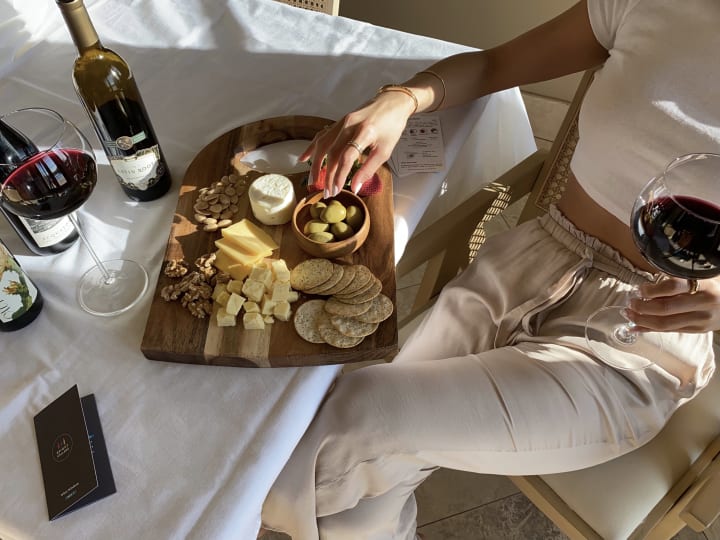 If you're having Mexican:
Yes, wine with Mexican--hear me out! After visiting Valle de Guadalupe, aka the Mexican Wine Country, I quickly learned that red wine actually pairs great with Mexican food. For taco or burrito bowl night, go for a lighter red blend to accompany all the bold, spicy flavors. Bright Cellars 2016 Cactus Park Red Blend was my choice for Mexican night. Paired with classic guacamole, sweet potato tacos and all the sides, the Cactus Park was a definite crowd pleaser.
I know trying a subscription box of any kind can be kind of daunting. I've tried a few over the years, from beauty to fresh produce, and can definitely say Bright Cellars has been one of my favorites. A Bright Cellars monthly wine subscription is perfect for anyone who has a limited knowledge of wine and wants to expand their viniculture horizons. Personally, I was always someone who stuck to the same few California wines I knew I liked, so a wine box really helped me step out of my comfort zone.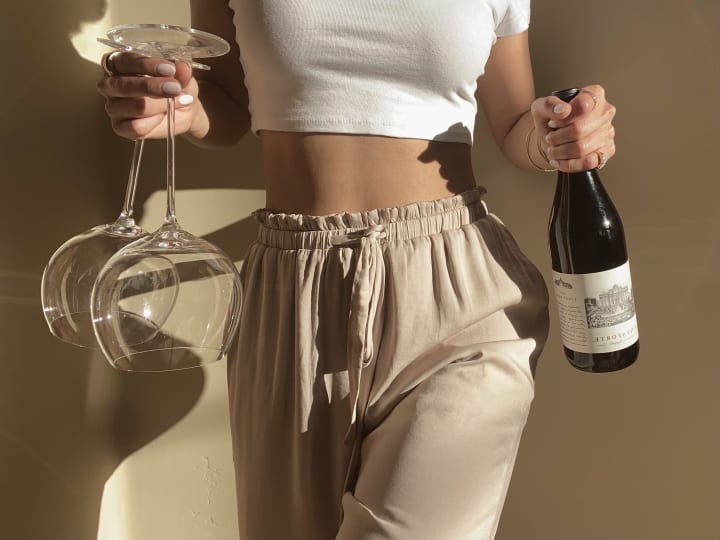 For $80 a month, you'll get to try four new wines-- one for every week! And if you do the math that's $20 a bottle, which chances are won't get you something you love when blindly choosing something new at the grocery store. And of course, if you happen to not enjoy one of the bottles you recieve, Bright Cellars will send you a replacement right away. (You can always skip a month too!) After a few months using Bright Cellars you'll be surprised with how on point your wine matches will be. You may even learn your usual favorite type of wine could have some major competition with a new favorite from your monthly Bright Cellars box!
Reader insights
Be the first to share your insights about this piece.
Add your insights