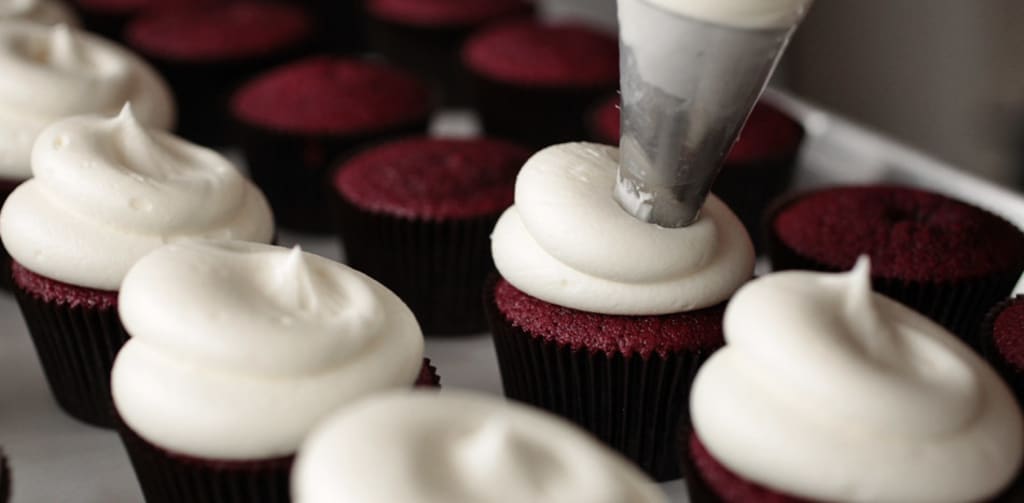 Who doesn't love a good red velvet cupcake? In my opinion there's something so special about red velvet. Maybe it's simply the name, 'red velvet' sounds so elegant and enchanting. Or possibly it's the beautiful deep red color that attracts people to this delicious dessert. Whatever it may be, all I know is that I'm thankful this dessert was created and exists today.
I've tried many different red velvet recipes in the past and none of them seemed to turn out as good as the recipe I'm about to share with you. This is not my recipe, I actually copied it from the famous Georgetown Cupcake recipe. Nonetheless, I still tried it out to make sure it lived up to its standards.
For those of you who have never heard of this bakery, it is a famous bakery that started in Washington, DC and has soon spread to many larger cities such as LA and NYC. It is owned and operated by two sisters who have a passion for baking. It's gotten a lot of attention over the years, especially in the media. There was even a TLC television series on this bakery. Needless to say, it's a very famous cupcakery that is debatably said to have the BEST cupcakes of all time.
Apparently, Georgetown Cupcake's best seller is their red velvet cupcake. They sell over 100 different flavors of cupcakes, yet this classic still takes the cake. I read that fact before making these cupcakes, so I had very high hopes that these would be delicious. My instincts were right.
Here is the most perfect red velvet recipe of all time.
Ingredients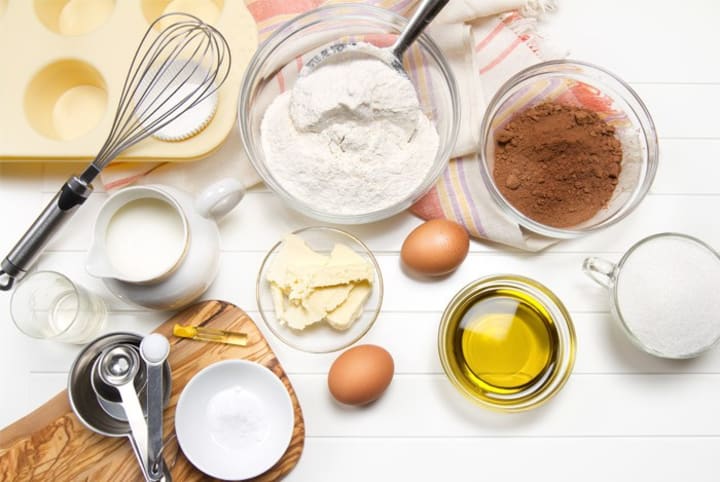 For the cupcake:
12 tbsp unsalted butter (room temp)
1 3/4 cup granulated sugar
2 eggs
2 1/2 tbsp cocoa powder, sifted
4 tbsp red food coloring
1 tsp vanilla extract
1 tsp salt
1 1/2 cups whole milk
3 1/4 cup all-purpose flour, sifted
1 1/2 tsp baking soda
1 1/2 tsp apple cider vinegar
Cream Cheese Frosting:
6 oz cream cheese (room temp)
4 tbsp unsalted butter (room temp)
1/4 tsp vanilla extract
4 cups confectioners sugar, sifted
Directions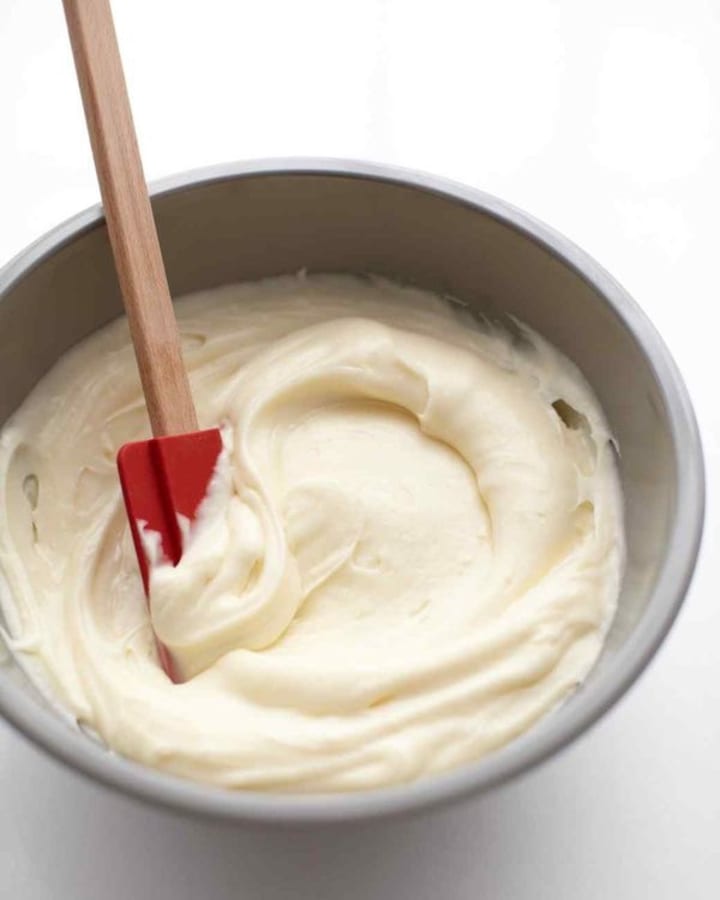 For the cupcakes:
Heat your oven to 350 degrees Fahrenheit.
Line 2 standard cupcake pans with paper baking cups. (I used red ones and it looked beautiful when it came out of the oven. Appearance matters, right?!)
Cream together butter and sugar at medium speed for 3-5 minutes or until light and fluffy (the original recipe says to use a stand mixer, but my hand mixer worked just fine).
Lower speed and add eggs, one at a time, mixing slowly after each addition.
In a small bowl, whisk together cocoa powder, food coloring and vanilla extract.
On low speed, slowly add the cocoa mixture to your butter, sugar and egg mixture until all ingredients are well incorporated.
In another small bowl, combine milk and salt. On low speed, alternate between adding a third of the flour, followed by a third of the milk to your batter, then mix. Repeat until all the milk and flour are gone. Mix until well incorporated, scraping down the sides as needed.
In a small bowl, quickly stir baking soda and vinegar together (this will make a cool fizzing noise and bubble up!) then pour the reaction into the batter. Mix well.
Using a spring-release ice cream scoop, scoop the batter into your lined cupcake pans, making each one about 2/3 full. Bake for 18 to 20 minutes or until a toothpick comes out clean. Cool completely.
For the frosting:
Beat cream cheese and butter on medium to high speed until light and fluffy. Beat in vanilla extract.
On low speed, slowly mix in confectioners sugar until well combined. Beat on high speed for at least 2 minutes to ensure a light and fluffy frosting.
Transfer frosting into a plastic piping bag (or large freezer ziplock bag) and fit with a round metal tip (if you don't have a round metal tip, cutting the tip of the bag works as well).
Frost and add sprinkles if you'd like.
Endulge in this masterpiece you just created!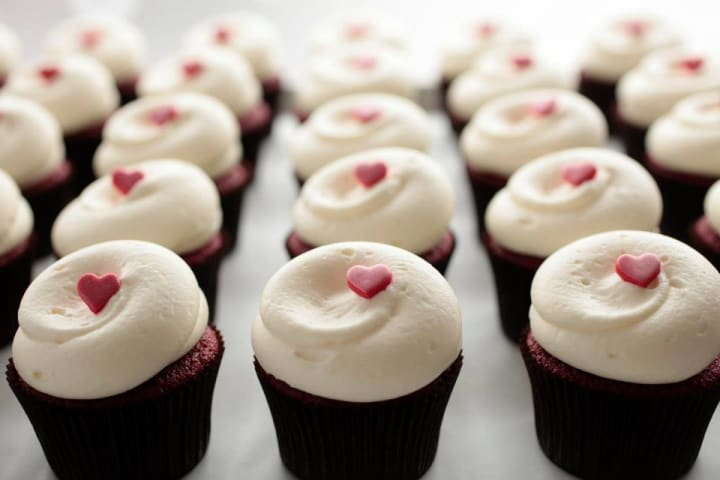 Reader insights
Be the first to share your insights about this piece.
Add your insights