How to Eat Like a Local in the Maldives
Enjoy Evocative Culinary Delights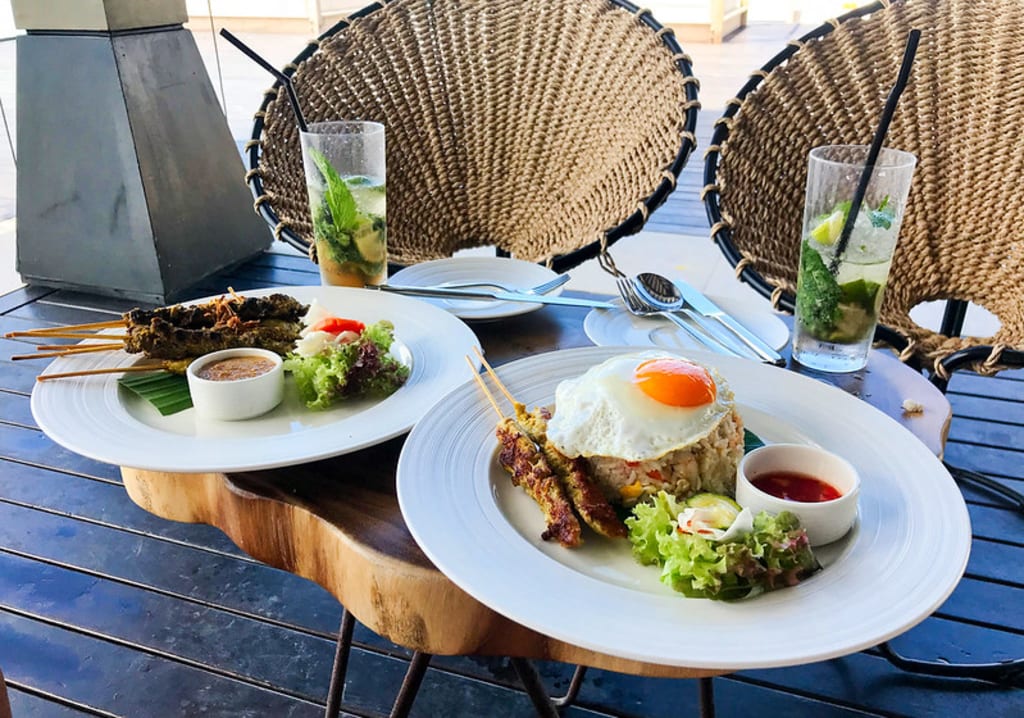 Image via Flickr
To fully experience a holiday in the Maldives, you need to savour the nation's flavour-filled cuisine as well. To do this, you should 'eat like a local' which means trying traditional and authentic dishes that provide some amazing foodie discoveries. To help you with such culinary adventures, here are some things to keep in mind before heading off to a destination where delectable delights await your taste buds!
Get to Know the Basics
Before trying the many dishes in Maldives, you should find out more about the basics of local cuisine which will help you get a better idea of what there is on offer. 'Kurumba' or coconut is a key ingredient for cooking and not only are there plenty of coconut trees on the islands, but it is the nation's national tree too! Depending on the dish, it is used in various forms be it grated, shaved or even as coconut milk; additionally, coconut oil is also popular when it comes to deep-frying.
Fish is regularly featured in dishes as well which is not a surprise either since the Maldives is surrounded by the Indian Ocean. While there are many fish species here, tuna is the most widely used be it fresh or dried; keep in mind you get different tuna varieties as well including skipjack tuna, frigate tuna and yellowfin tuna. Another integral part of Maldivian cuisine are starches; rice is popularly consumed and is a staple, while tubers the likes of taro, sweet potato and cassava as well as fruits such as breadfruit are all included in this category.
Choose the Best Place to Dine
When picking a place to dine, keep in mind that in all probability, you will be staying at one of the island resorts in Maldives and will most probably not be eating at local islands. With this in mind, choose a resort that offers authentic local dishes so you can fully savour the distinctive flavours. Properties like VARU by Atmosphere take it a step further by providing a restaurant with a traditional Maldivian house design, the perfect setting to sample local culinary treats. If you do get a chance to dine at local islands like Male, consider one of its restaurants, cafes or teashops which serve typical Maldivian fare.
Try Popular Dishes
Due to the diverse influences of destinations such as India, Sri Lanka and the Middle East, local dishes offer eclectic flavours that range from spicy to sweet. In the Maldives, dining adventures should include several key dishes as mentioned below.
No breakfast meal would be complete without sampling mas huni, made by mixing fresh tuna with coconut (grated), chilli and onion; it's typically served cold and eaten with roshi (flatbread). Another traditional dish is garudia, a tuna-based fish broth or soup that is served hot and eaten with rice, chilli and lime. Equally popular are the many curries that are part of the local cuisine; these include a tuna curry called kandu kukulhu and a chicken curry known as kukulhu riha. Vegetarians can enjoy several curries consisting of vegetables as well as a unique salad made from banana flowers called boshi mashuni.
Don't Forget the Desserts
Just as yummy as the main dishes are the desserts which have unique tastes too. Amongst the most popular is kanamadhu cake and check to see if it is on the menu at your resort restaurant; generally made using sea almond, cocoa and milk, you are bound to want another slice or two of this cake!
The ball-shaped maafuh is a traditional dessert that's worth sampling too; it's usually made with finger millet powder and typically eaten during the Ramadan festival. Amongst the other favourites for those with a sweet tooth are sago pudding or saagu bondibai and kiru boakibaa, a traditional milk cake.