Hottest Male Chefs
Few chefs can compete with the skills or the looks of these men.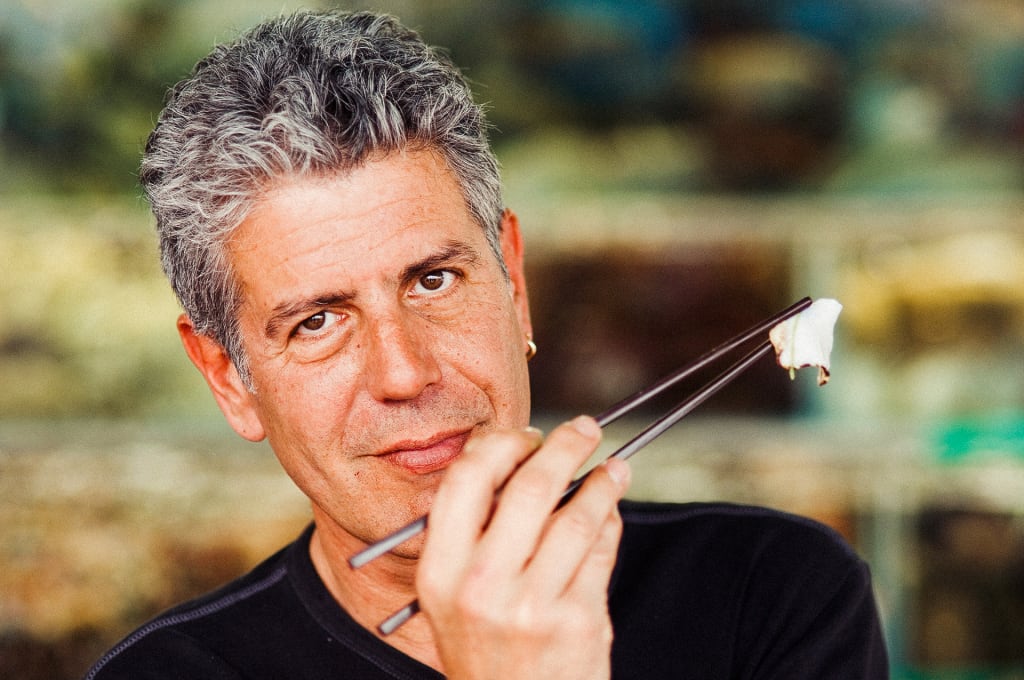 These men are hotter than the food they cook. When a chef's popularity goes mainstream, they start appearing all over the media, making guest appearances on talk shows, hosting their own shows on the Food Network, and leading a book signing ceremony at Barnes & Noble. In short, they become celebrities. With so many celebrity chefs in the business today, how can you tell who's a major player and who's a pretender? An influential celebrity chef leaves a legacy behind, and that's what each of these ten chefs, in their own unique way, has done. So without further ado, let's kick this thing up a notch and look at a handful of influential celebrity chefs and find out why these male chefs are at the top of their game.
Ryan Angulo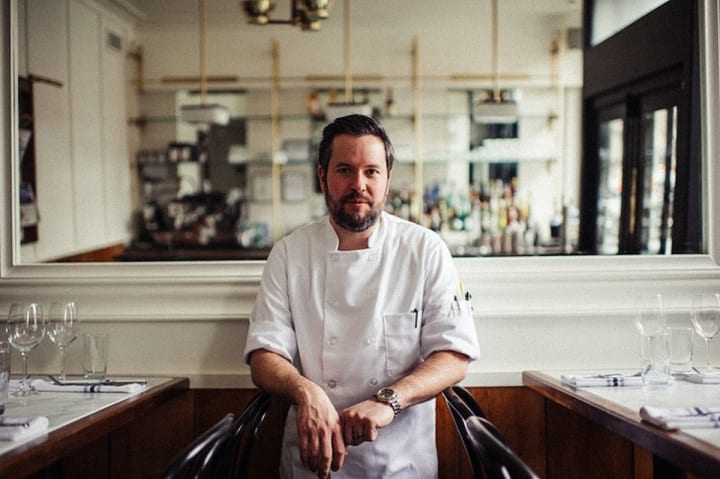 As the executive chef of Buttermilk Channel, a homey American spot in Brooklyn, NY, Angulo serves up his delicious, farm-to-table creations to a perpetually pleased local crowd. Formerly at Aqua in San Francisco and Picholine, David Burke & Donatella, and Stanton Social in New York City, we find this culinary talent's great sense of humor to be the most charming item on his menu. Check out his—shall we say, unusual—splurges below. His favorite date-night meal to cook is a grilled whole fish, with a bunch of vegetable sides. He likes to just make up a few side dishes from whatever's in the fridge and pantry, saying this dish is his favorite because it's great to share, a little messy, and a lot of fun.
When he doesn't have time to go to the gym, his favorite way to sweat is standing in his non-air-conditioned kitchen at Buttermilk Channel for 12 hours during a summer heat wave. He also likes to take the occasional yoga class at the gym or at the Bikram yoga studio in his neighborhood. Angulo's favorite food splurge is as much pimento cheese as he can get his hands on, a box of saltine crackers, and some Miller High Life.
Anthony Bourdain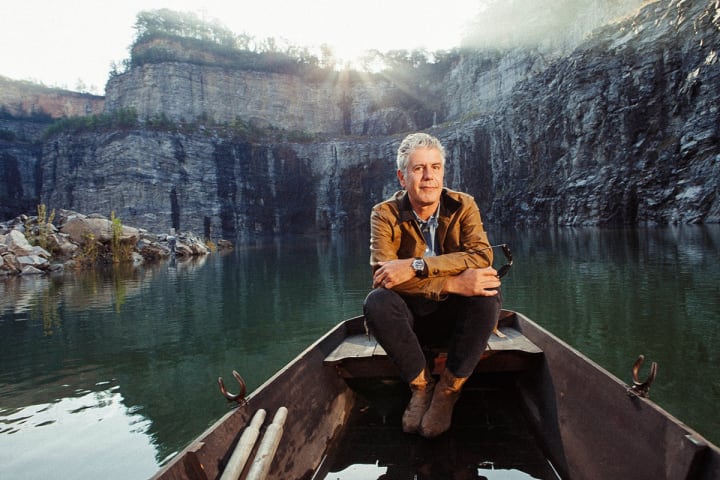 Find out how Les Halles' chef Anthony Bourdain came to glory. Anthony Michael Bourdain is an American chef, author, and television personality. He is a 1978 graduate of the Culinary Institute of America and a veteran of numerous professional kitchens, including a stint of many years as executive chef at Brasserie Les Halles. Though Bourdain is no longer formally employed as a chef, he maintains a relationship with Les Halles in New York. He is widely known for his 2000 book, Kitchen Confidential: Adventures in the Culinary Underbelly, and in 2005 he began hosting the Travel Channel's culinary and cultural adventure programs, Anthony Bourdain: No Reservations and The Layover. In 2013, he joined CNN to host Anthony Bourdain: Parts Unknown.
Bourdain reflects that his love of food was kindled in France, when he tried his first oyster on an oyster fisherman's boat as a youth, while on a family vacation (as described in Kitchen Confidential). Bourdain graduated from the Dwight-Englewood School in 1973, and went on to attend Vassar College (dropping out after two years), but at the same time working in Provincetown, Massachusetts seafood restaurants, which he states sparked his decision to pursue cooking as a career. Bourdain went on to graduate from the Culinary Institute of America, in 1978. From there he went on to various restaurant positions, and eventually to run various restaurant kitchens in New York City—including the Supper Club, One Fifth Avenue, and Sullivan's. His positions ultimately led to the position of executive chef at Brasserie Les Halles, based in Manhattan, in 1998. At the time of Bourdain's tenure, Les Halles had additional locations in Miami, Washington, D.C., and Tokyo, Japan.
Zach Pollack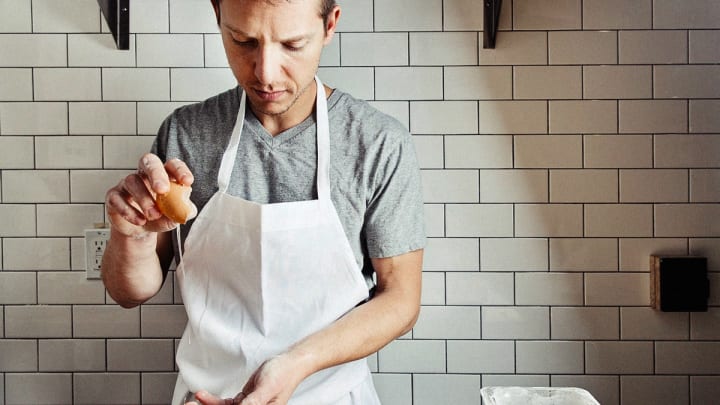 Born and raised in Los Angeles, Pollack's culinary curiosity began in Florence, Italy while studying abroad to pursue an architecture degree from Brown University. Pollack credits the Florentine central market for instilling in him a passion for food, and he later returned to work for celebrated chef Neal Fraser at GRACE in LA. Pollack's new found focus brought him back to Italy where he landed jobs and apprenticeships that ran the gamut from Michelin-starred ristoranti to a diminutive salumeria and a lamb and pig farm. After nearly two years working and eating throughout Italy's twenty regions, Pollack returned to his native LA, where he worked with chef David Myers at the venerable Sona restaurant.
In 2011, Pollack partnered with chef Steve Samson to open Sotto, focusing on Southern Italian regional cuisines. Sotto garnered tremendous popular and critical acclaim including a spot on Esquire magazine's 'Best Restaurants in America' list, earning the #1 honor in Los Angeles magazine's 'Best New Restaurants' awards, and has been featured in renowned national publications including Food & Wine, Bon Appétit, and The New York Times. Pollack has been honored by esteemed publications including as a 'Rising Star' by StarChefs and on the prestigious '30 Under 30' list by Forbes magazine. In 2014, he struck out on his own to open Alimento in the Silver Lake neighborhood of Los Angeles.
Michael Symon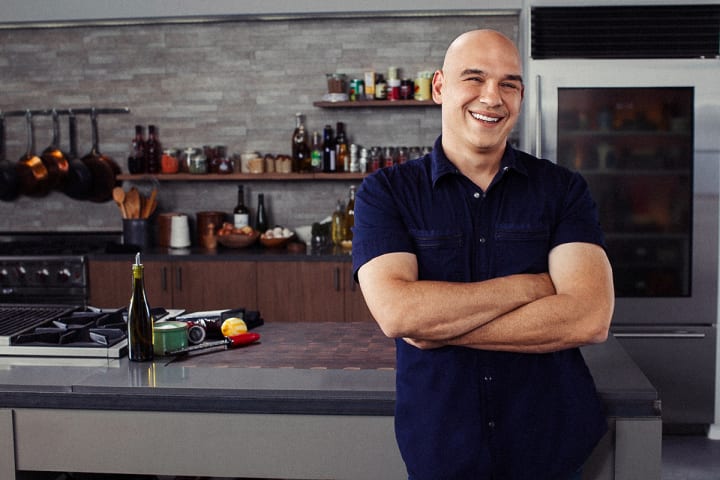 Michael Symon is a James Beard Foundation Award-winning American chef, restaurateur, television personality, and author. He is seen regularly on Food Network on shows such as Iron Chef America, Food Feuds, and The Best Thing I Ever Ate, as well as Cook Like an Iron Chef on the Cooking Channel and The Chew on ABC. He has also made numerous contributions to periodicals such as Bon Appétit, Esquire, Food Arts, Gourmet, and Saveur. Michael is the chef and owner of number of restaurants in the Greater Cleveland area, including his flagship Lola, Lolita, and The B Spot. He is credited with helping to "save" the restaurant scene in Downtown Cleveland, Ohio. Additionally, he owns Michael Symon's Roast (also known as Roast) in Detroit, Michigan. He describes his cooking as "meat-centric."
Marcus Samuelsson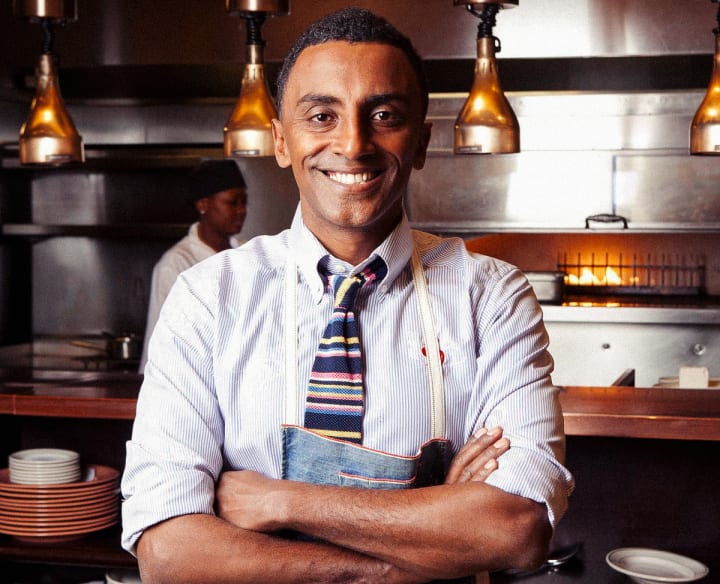 Marcus Samuelsson is an Ethiopian-born, Swedish-raised chef and restaurateur. At 24, Samuelsson became executive chef of Aquavit, and soon after that became the youngest ever to receive a three-star restaurant review from The New York Times. In 2003 he was named "Best Chef: New York City" by the James Beard Foundation. The same year he started a second New York restaurant, Riingo, serving Japanese-influenced American food. In addition to his recognition as a world-class chef, Samuelsson is an award-winning cookbook author with titles in both English and Swedish. His 2006 African-inspired cookbook, The Soul of a New Cuisine received the prize "Best International Cookbook" by the James Beard Foundation.
Samuelsson is also a visiting Professor of International Culinary Science at the Umeå University School of Restaurant and Culinary Arts in Sweden. He had a television show, Inner Chef, which aired in 2005 on Discovery Home Channel and yet another program in 2008, Urban Cuisine on BET J/Centric. His cooking combines international influences with traditional cuisines from Sweden to Japan and Africa. On November 24, 2009, Samuelsson served as guest chef for the first state dinner of the Barack Obama presidency. The dinner, in honor of Indian Prime Minister Manmohan Singh, was served on the South Lawn and largely vegetarian. Harvesting fresh vegetables and herbs from the White House Garden, Samuelsson included red lentil soup, roasted potato dumplings, and green curry prawns on his menu.
Jason Febres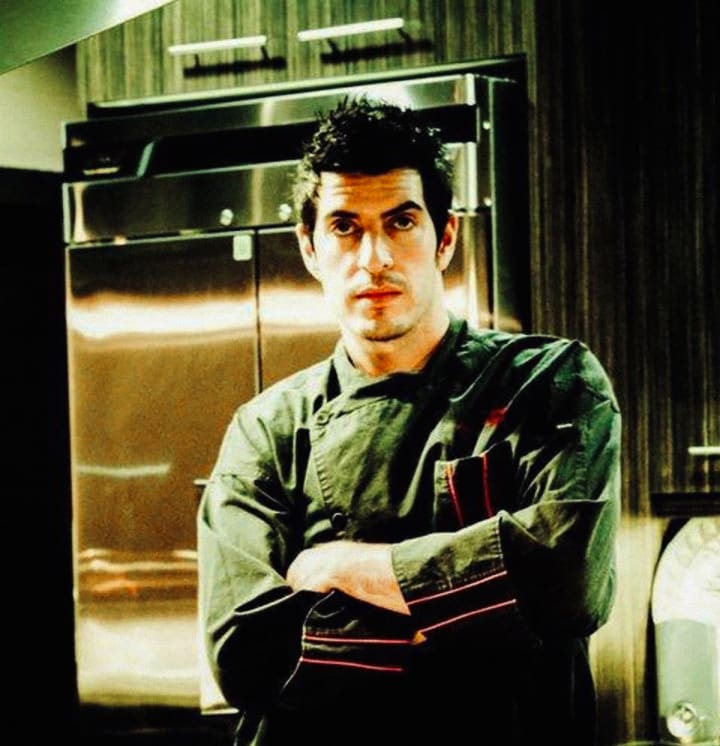 Febres started his career at the early age of 15 for a multitude of high-end restaurants in Caracas, Venezuela before moving to Wichita, KS in 2006. Chef Febres took everybody by surprise when he inaugurated Sabor Latin Bar and Grille in 2008 just two years after he arrived to the city becoming best chef and restaurant of the year. With the vision of creating a new concept, the Venezuelan native Chef opened Taste and See: Global Cuisine in 2011, a unique and one of a kind interactive restaurant that resembles a food network show, described by renowned food critics as one of the elite eateries in the town. Professionally trained in some of the most prestigious culinary schools in his home town, spicy Chef Febres has captivated Wichita's finest palates with his sexy culinary creations and charismatic personality.
Ludo Lefebvre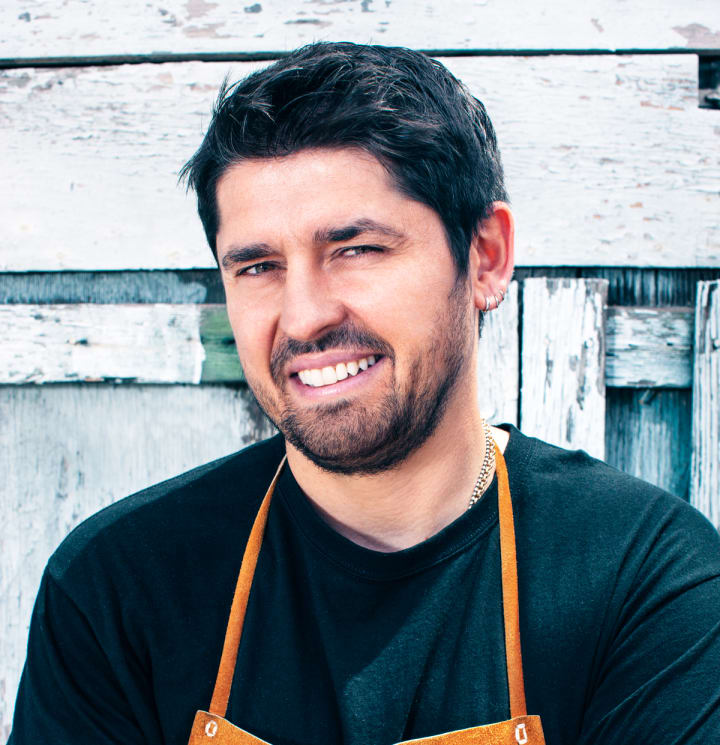 Chef Ludo Lefebvre's Trois Mec is a restaurant of chef's glory. Ludovic "Ludo" Lefebvre is a French chef and television personality. He received his training in restaurants in France beginning in adolescence and in his early twenties immigrated to the United States. He quickly earned recognition, making appearances on television in culinary shows and earning awards for the restaurants where he held the position of head chef.
Lefebvre was born in Burgundy. While still in his early teens, he expressed his desire to be a chef. His father took him to a local restaurant named Maxime and asked them to give Lefebvre some menial job in order to discourage him, but he loved it. His love for food began in his childhood in Auxerre, France, where he was first inspired by his grandmother. He pursued formal culinary training at the restaurant L'Esperance in Vézelay under chef Marc Meneau, where he worked for three years. He next worked with Pierre Gagnaire at his eponymous restaurant in Saint-Étienne (now closed), then with Alain Passard at L'Arpège, where he trained in what he describes as "the school of fire," learning to control and play with heat. He has gone on to even run his own food truck, Ludo Bites, based on his success with his pop up restaurants.
Michael Schulson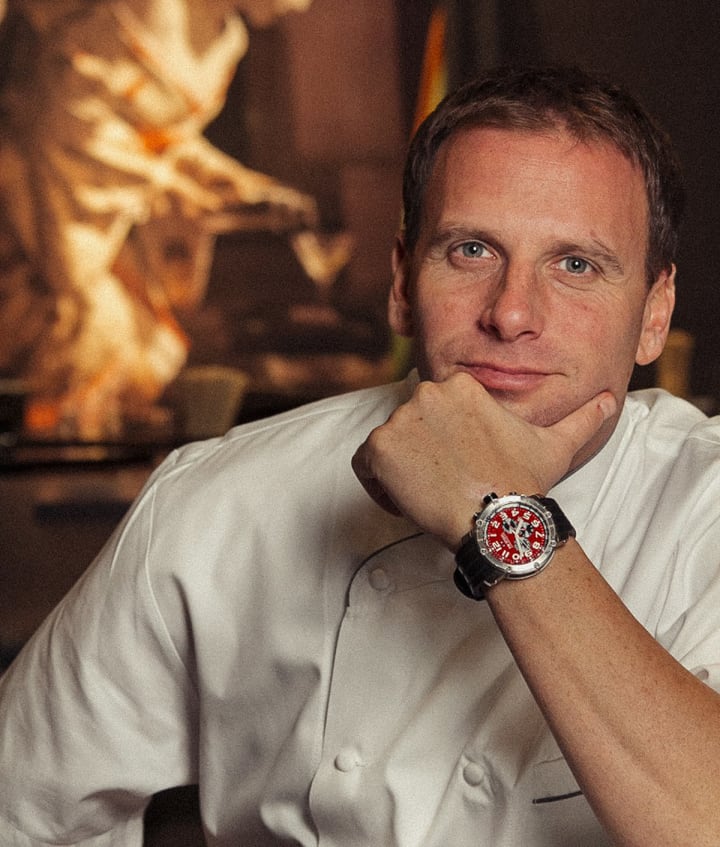 Michael Schulson is a chef who has earned his reputation and glory for his expert hand at modern Asian cooking at his restaurants Sampan in Center City, Philadelphia and Izakaya at Borgata Hotel, Casino & Spa in Atlantic City, NJ and his flavorful contemporary American cuisine at The Saint James, an American bistro on Philadelphia's famed Main Line. Chef Schulson is a strong advocate of healthful, mindful eating who has always remained fit – despite the temptations of life in a professional kitchen. Recently, he got into the best shape of his life by updating his already nutritious make-at-home recipes, eliminating red meat, white flour and sugar from his dietary routine. Combined with cross-training at least five days a week, Chef Schulson has evolved his already healthy lifestyle. Though, he admits that he still enjoys a fried chicken every now and then.
In late 2012, Chef Schulson opened The Saint James, a refined neighborhood restaurant with approachable food that is simply and perfectly prepared in a stylish and welcoming setting. The restaurant represented a return to Chef Schulson's culinary roots; prior to his extensive training in Eastern cooking styles, his interest in food originally stemmed from his childhood on Long Island, where he learned to cook alongside his mother and grandmother. The striking 120-seat Saint James reflects the new standards for excellence in restaurants and has quickly become one of the areas most sought after reservations.
Josh Capon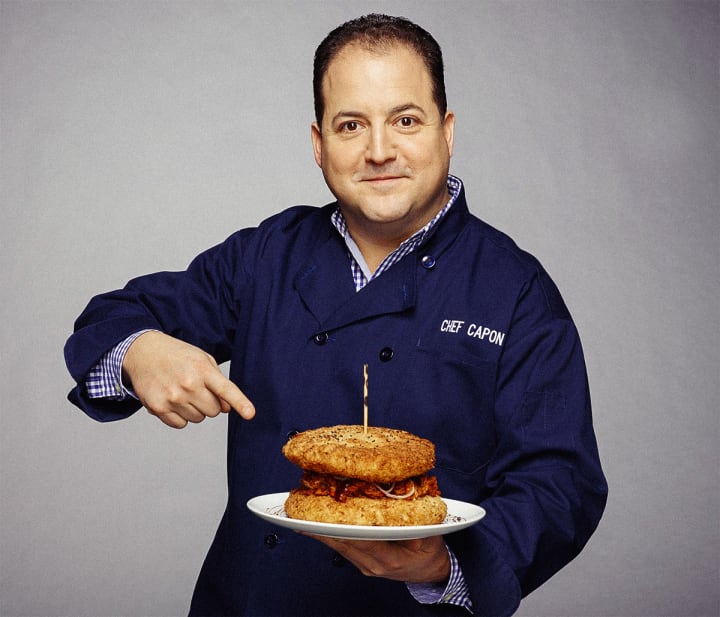 Burger Bash chef Josh Capon attended the University of Maryland where he discovered his talent in cooking for his friends, which he funded by accepting small donations. Subsequently, this led to Capon transferring to Johnson and Wales University, the only culinary school offering a bachelor's degree at the time, as it became clear that his interests were cooking, rather than choosing a major. He graduated in 1994 and accepted an offer from Charlie Palmer to help open The Lenox Room. After that job, he went on to work for David Burke at the Park Avenue Café, and was offered an exchange opportunity to work in Europe, where he studied cooking in seven different restaurants in France, Italy, Germany, and Spain.
Capon returned to Manhattan in 1997 and was hired as a sous-chef at The St. Regis Hotel's Astor Court. He then became the executive chef at Alva, owned by Palmer. He left the restaurant in 1999 to work for a more upscale restaurant, Matthew's, owned by Matthew Kenney. He was chosen by Kenney to work for his SoHo restaurant, Canteen, until it closed in 2004. Capon then became the executive chef at New York City's Lure Fishbar where he still works. In April 2010, Capon competed in The Early Show Saturday Edition's Chef on a Shoestring challenge, and prepared a three-course fish dinner for four on a $40 budget and spent only $39.11 for the dinner. Capon has been a guest judge on the Food Network competitive show Chopped. He also made an appearance at the New York City Wine and Food Festival in October 2010 along with several other celebrity chefs. He served the People's Choice Awards at last year's Food and Wine Festival's Burger Bash, hosted by Rachael Ray. He is the chef and partner of Burger & Barrel and makes frequent guest appearances on Spike TV's Bar Rescue.
celebrities
list
About the author
Learning to laugh at life while feeding a family of five. Finding unique, unusual recipes on a budget.
Reader insights
Be the first to share your insights about this piece.
Add your insights