Homemade Whole Wheat Pancakes and Waffles with Iced Vanilla Latte
Three Marvelous Treats from Scratch!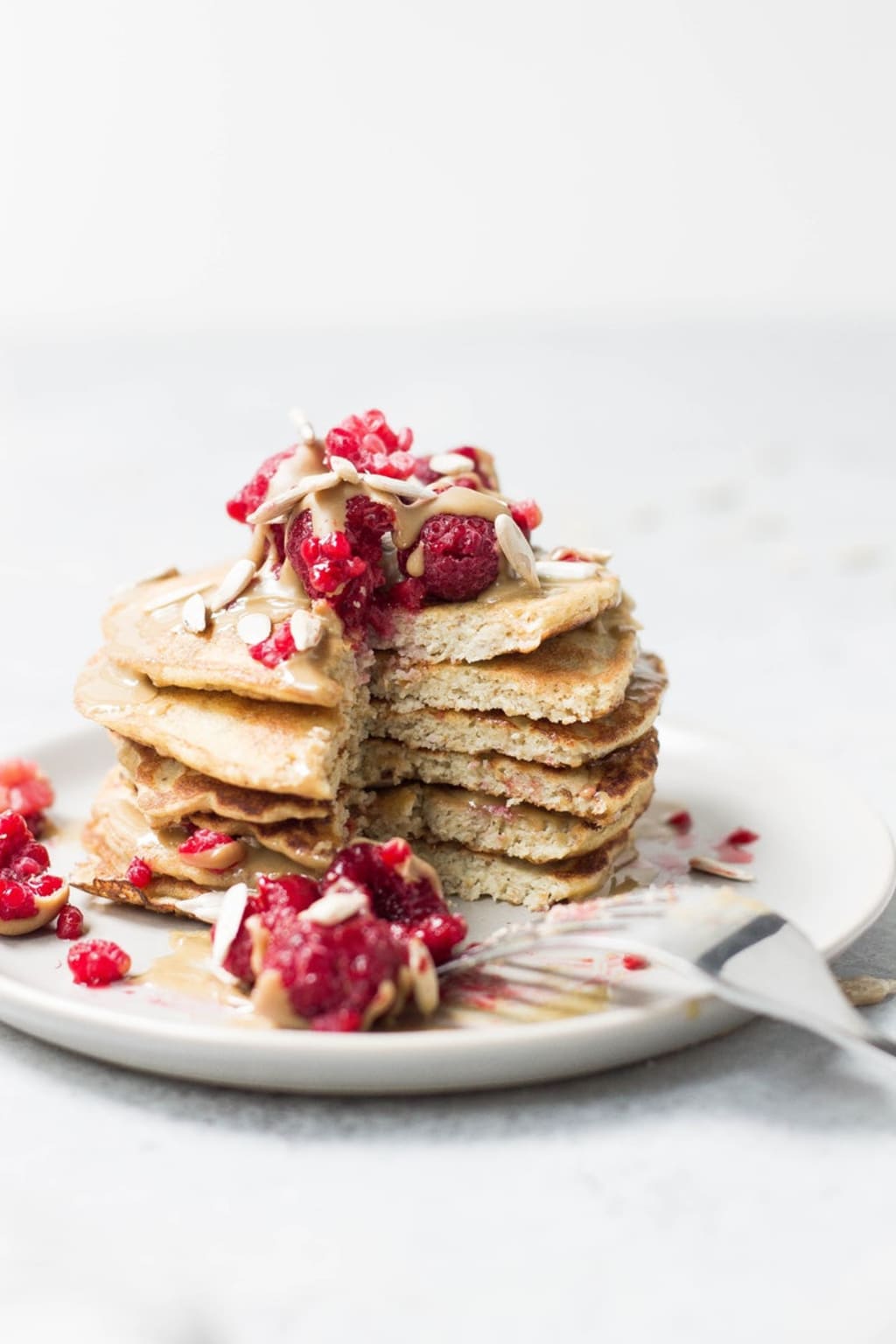 Never really had an interest, or taste for that matter, for whole wheat pancakes or waffles until my husband had his hip replacement. Then all of a sudden—because he was overweight—he was put on a strict diet because he was boarder line diabetic.
Well, I found this recipe for whole wheat pancakes and have been using it ever since.
Yes, I know that there are whole wheat pancake mixes out there because I've bought them and there is absolutely nothing wrong with them. I have used them when my kids were growing up. I mean, who has time to make pancakes from scratch when you're a busy mom. Right?
But these are special. There's just something about them that says "Love!"
Whole Wheat Pancake Recipe
1 egg
1 cup of whole wheat flour
3/4 cup milk
2 tbsp shortening, melted (or vegetable oil)
1 tbsp packed brown sugar
3 tsp baking powder
1/2 tsp salt
Beat egg with hand beater until fluffy. Beat in remaining ingredients just until smooth. For thinner pancakes, stir in additional 1/4 cup milk. Grease heated griddle if necessary.
To test griddle, sprinkle a few drops of water. If it bubbles and pops the heat is just right.
Pour about 3 tbsp batter from tip of large spoon or from a pitcher onto hot griddle. Cook pancakes until puffed and dry around the edges. Turn and cook other sides until golden brown.
*To keep pancakes hot, stack on hot plate with paper towel in between. Place on cookie sheet in 250-degree oven or in warming oven. Makes about nine 4-inch pancakes.
Waffles, anyone?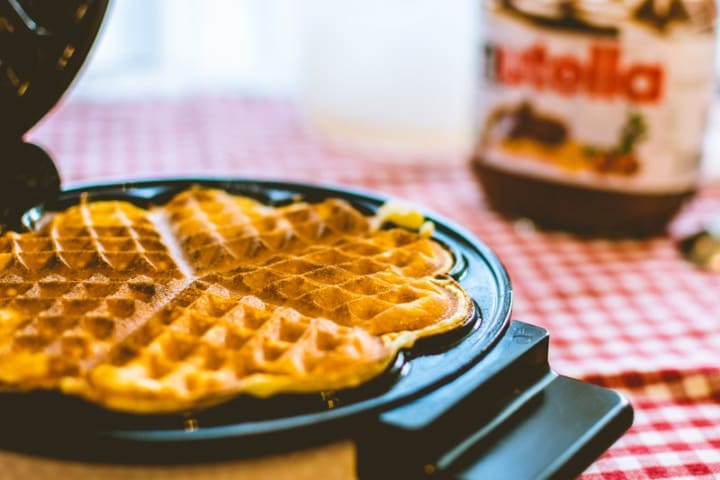 This recipe also makes excellent waffles. It does especially well if you're using a Belgian waffle maker! You'll never go back to frozen waffles again. But if you're using one of those waffle makers you'll use up twice as much batter because it takes a little more per serving.
Back when I worked retail, I used to work in housewares and sold lots of these waffle makers, and trust me, they are THE BOMB!!! You'll wonder why you haven't bought one yet. Below is a video that I found on YouTube that is quite helpful especially if you've been wondering about using one of these really cool waffle makers. There are a lot of other little things you can do besides just making waffles.
This video is so cool. She shows a lot of versatile things you can do and maybe shorten your breakfast making time! Enjoy.
Iced Vanilla Latte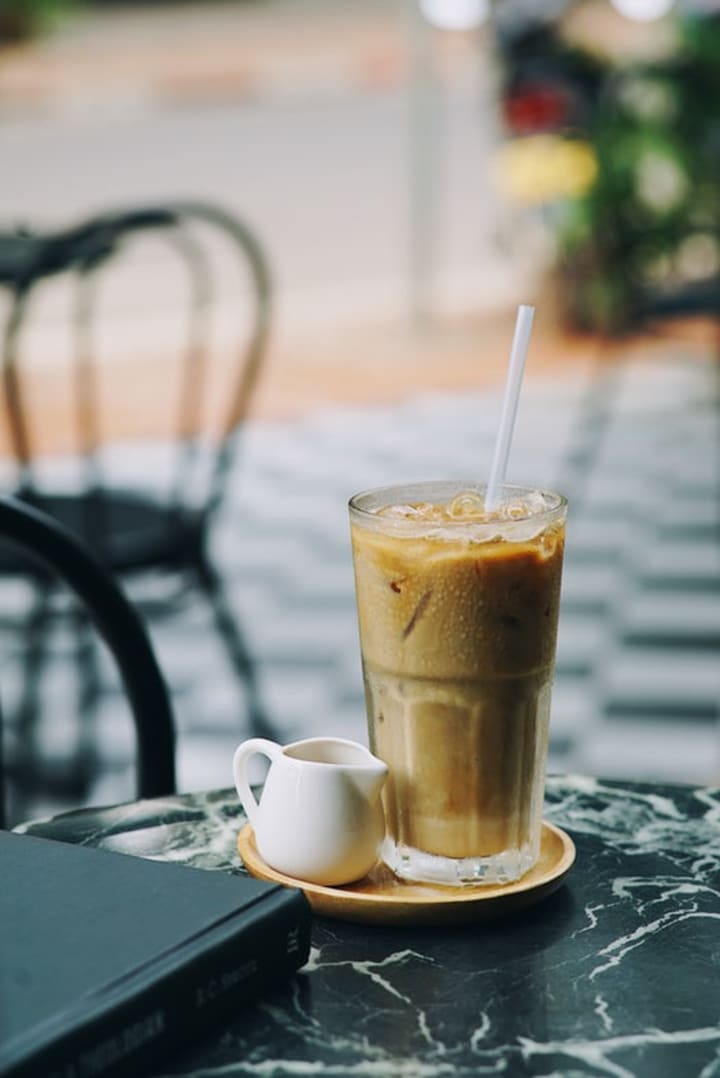 I love coffee. When I was in the fifth grade I had trouble sleeping at night. Most of it was my fault, loved staying up late. My mother started giving me coffee in the morning to wake me up.
Now, as a mother, I do not condone this and I highly do not recommend this. I never gave coffee to my kids. I believe that it stunts their growth. But that may not be true. That's just my opinion.
Anyway, I don't think kids that young need anything to stimulate them but a good breakfast and a good packed healthy lunch. If they need some kind of stimulate, give them chocolate milk—two percent. It has the same calcium content. Anyway, this latte goes great with these pancakes, really brings out the flavor, so they compliment each other. Try it out!
Iced Vanilla Latte Recipe
2 1/2 tbsp vanilla syrup
1 cup, 8 oz, milk
2 shots espresso, chilled
Ice
Combine chilled espresso, milk, and vanilla syrup in a tall glass filled with ice and stir well.
*Can substitute 1/2 cup strong brewed coffee.
Found this amazing video on YouTube for these beautiful iced coffees. With summer coming on, you will want to get your java on by the pool and be the envy of your friends.