Homemade Apple Crisp
Blow away the crowds with this perfect for-the-holidays apple crisp.
It's that time of the year again. The most wonderful time. And no, I'm not taking about Christmas. I'm talking about Thanksgiving. That huge family meal that takes all day to make, those leftovers that last for weeks. And my favorite part, those homemade desserts. One of my all time favorite dessert is homemade apple crisp. You serve it immediately after it comes out of the oven, scoop nice cold ice cream on top. The warmth of the apples with the cinnamon, and the crunch of the oats with the mix of the ice cream. It's all just so lovely and dances around in your mouth. It goes to your heart, not your stomach.
Prep time: 30 minutesCooking time: 35 minutesTotal time: 1 hour 5 minutes
Ingredients
Crumble:
3/4 cup all-purpose flour
2/3 cup packed brown sugar
1/2 cup flake oats (large)
1/4 teaspoon cinnamon
1/4 teaspoon salt
1/2 cup butter (unsalted and cut into cubes)
Apple Filling:
6 large apples (Granny Smith)
3 tablespoon butter (unsalted and melted)
3 tablespoon all-purpose flour
2 tablespoon water
1/3 cup white sugar
1/2 teaspoon cinnamon
1/4 teaspoon nutmeg
Directions
Preheat oven to 350 degrees. Grease a 2-quart baking dish.
In a medium bowl, stir together the flour, brown sugar, oats, cinnamon, and salt.
Add in the butter (cubed), and cut it in using a pastry cutter or rub the butter into the dry ingredients using your fingers. You're looking for a crumbly texture. (But no large chunks of butter should remain.) Place in the fridge as you make the filling.
Peel and slice the apples into thin slices.
Whisk together the melted butter, flour, water, sugar, cinnamon, and nutmeg.
Pour the mixture over the sliced apples and toss to coat.
Spoon the apples into the greased pan, then crumble the oatmeal crumble overtop.
Bake in the oven for 30 to 40 minutes, or until the top is golden brown and you can see the apples bubbling around the edges of the pan.
Remove from the oven and cool for at least 10 minutes before serving.
These extra 10 minutes give the apple crisp some more time to cook and to cool down just enough.
Large Flake Oats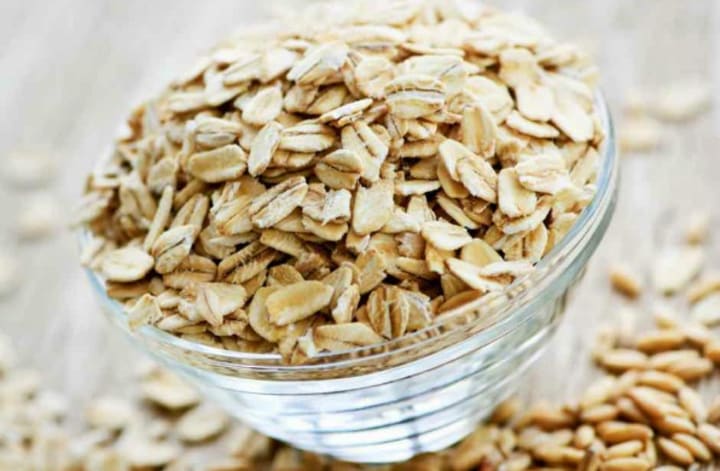 I am not an oatmeal person. I really don't know what it is about oats, but I'm not a big fan. I can't even put them into yogurt. This recipe calls for large flake oats, and for someone who can't stage oats, I can't not have them in here! One of my favorite things to do is to pop these oats into a skillet and to toast them for three minutes. Its an extra step but it really makes that taste pops in this dessert.
Granny Smith Apples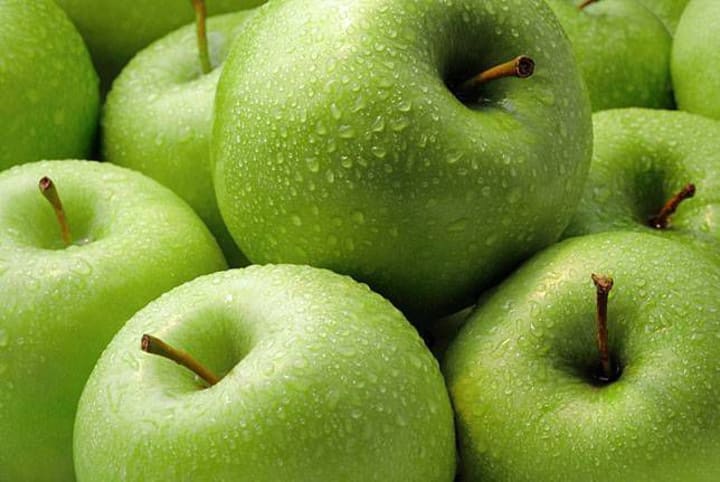 You're mixing the apples in a filling so you want to have apples that aren't going to get too soft.
Gold and delicious is another great apple for this; its an "all-purpose apple" and has that sweet taste just like a granny apple.
Fuji apples are sweet and they are crisp, which means that they also would be a nice substitute for this apple crisp.
If you can find gala apples, these would be another great substitute for a Granny Smith apple. They are sweet and are said to be "mild" and crisp.
I wouldn't recommend honey crisp apples because they are very soft and get even more soft when cooked.
Cortland apples are another that I wouldn't suggest you use in this recipe, as they also get soft when cooked.
Caramel Sauce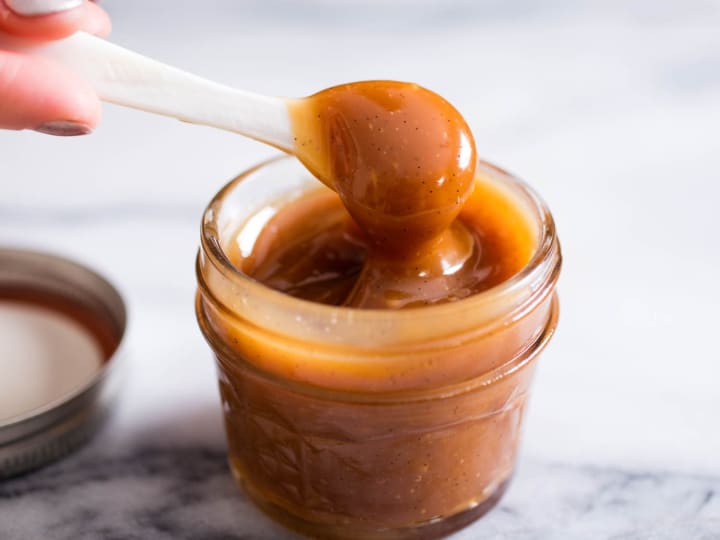 When your dessert is finished, top it off with vanilla ice cream and a drizzle of caramel sauce.