Healthy Vegetarian Avocado Hummus Toast | 3 ways
Quick & easy healthy lunch ideas!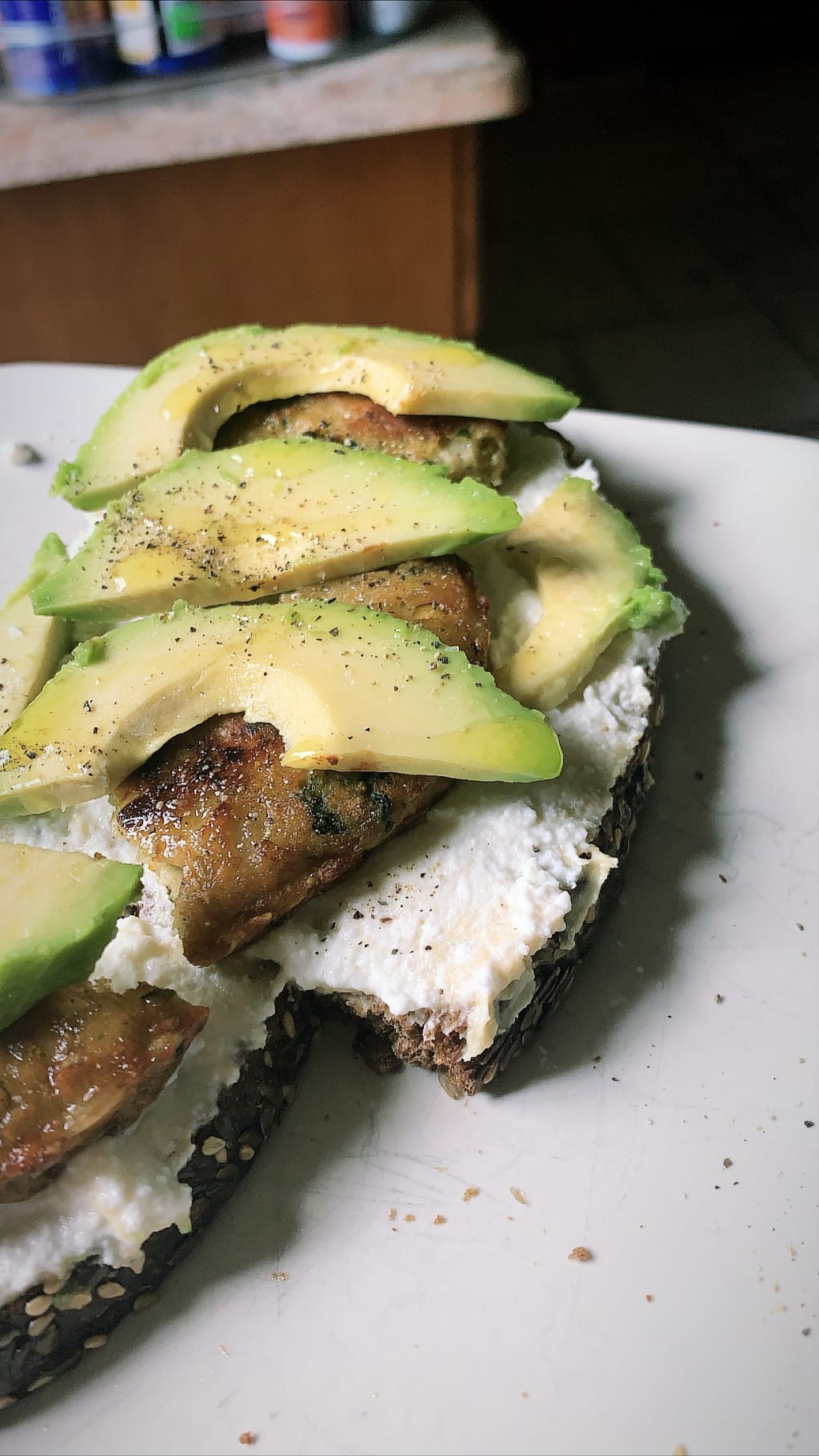 First and simplist variation of this avocado toast recipe, 'The Basic One'.
This is not your typical avocado toast! With a variety of flavours and textures, this simple meal will be your new favourite!
I typically enjoy this meal as a late breakfast or lunch option. Working from home, I like to prepare my food fresh, but I don't want to spend the majority of my break cooking.
This meal takes me around 10 minutes to prepare and cook, leaving tons of time for me to enjoy my meal while on break.
The base of all 3 of these avocado hummus toast variations is the same, what differs are the toppings. I enjoy having 2-3 different varieties so this meal never gets old!
The base ingredients are:
- Hummus
- Ricotta cheese
- Avocado
- Rye bread
If you like your avocado toast super plain, you can stop here. Just add a sprinkle of salt and pepper, plus a little drizzle of olive oil and you're good to go. You have your healthy source of proteins, fats and carbs.
If you are like me and enjoy a flavourful dish, then you have the option to add additional toppings. Here are my 3 favourite toast variations:
1. The Basic One
Ingredients:
- 1-2 tbsp hummus (I use roasted garlic hummus)
- 1-2 tbsp ricotta cheese
- 1 chickpea patty (I use Morning Star Mediterranean patties)
- 1/4 avocado
- 1 slice rye bread
- Sprinkle of salt & pepper
- Drizzle of olive oil
2. A little something more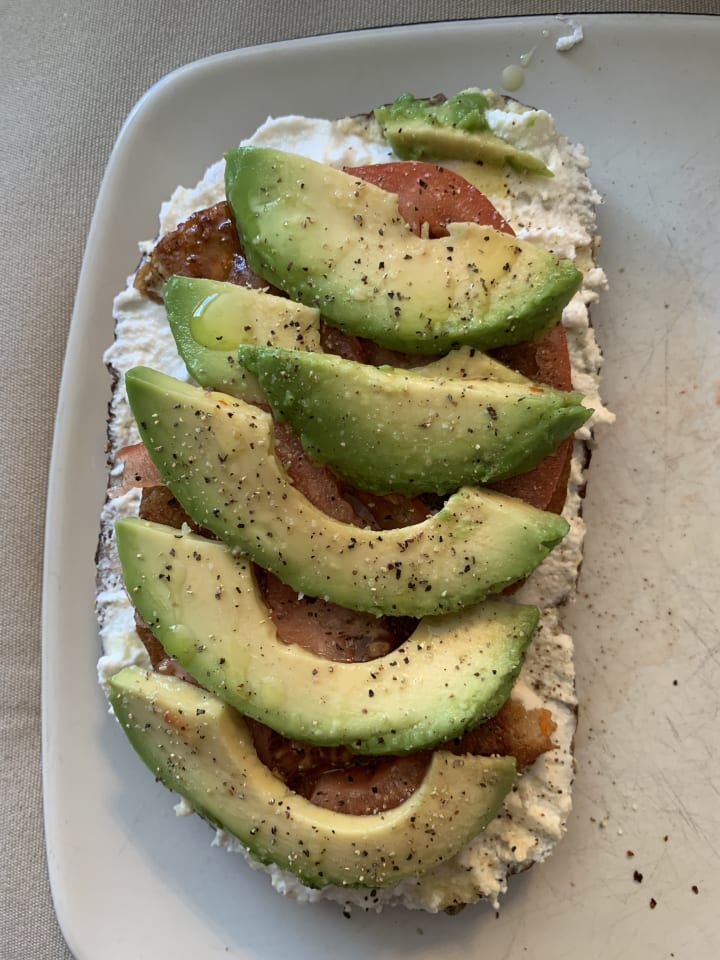 The only added ingredient in this second variation is: TOMATO SLICES
Tomatoes add a nice bit of freshness to the dish and the dish and complement the flavours of the avocado and chickpea patty. You can also add cucumbers here for a similar effect.
3. The ALL in Toast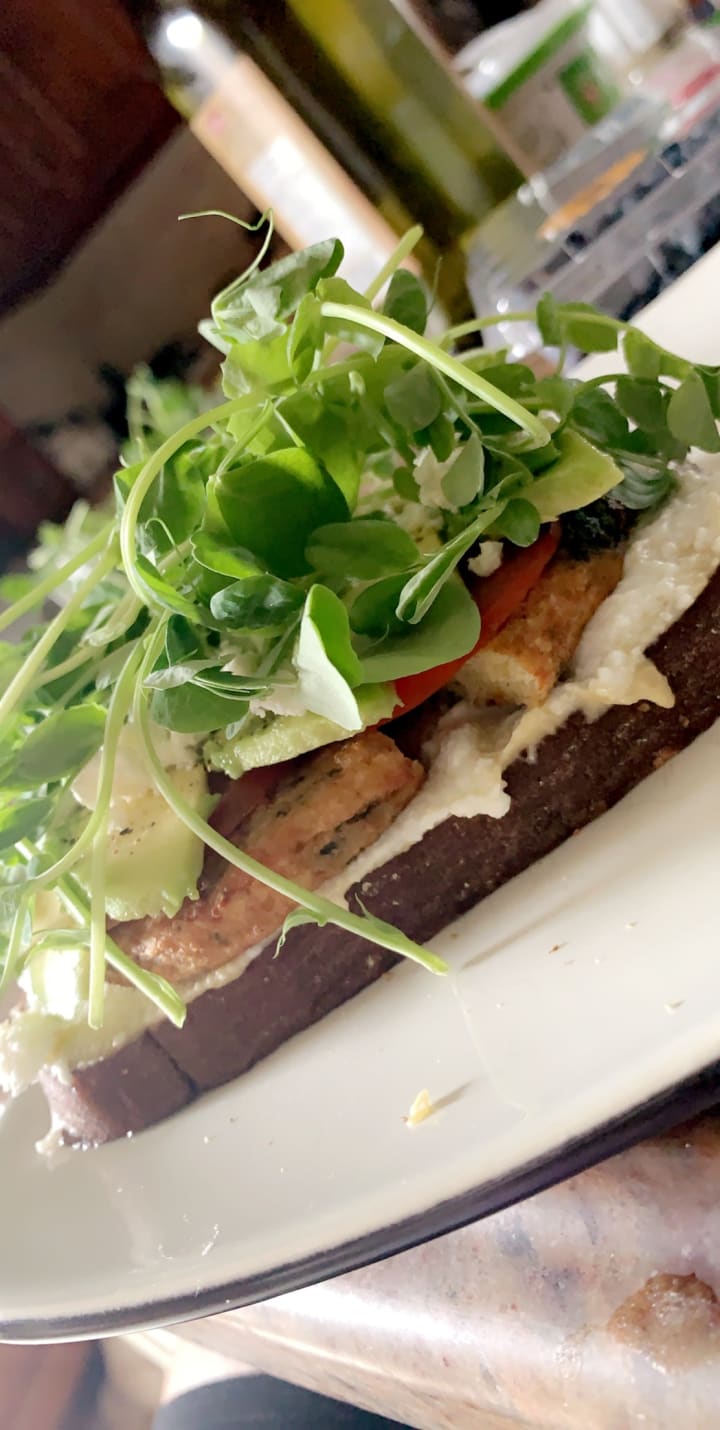 If you REALLY want to step up your toast game, then this is the variation for you!
Along with the base ingredients and tomato, this variation includes: PEA SHOOTS and FETA CHEESE
Now this is by far my favourite variation! The pea shoots add more of an earthy, raw flavour, and can also give you an extra little boost of some vitamins such as vitamin A and C!
The feta cheese is by no means nessisary, but if you are a cheese lover like me, then consider adding a sprinkle of feta. It again, adds to the texture of the dish and also adds in a great salty taste!
Substitutions
Chickpea patty: If you can't get your hands on a chickpea patty, you have a few options here. You can scrap the patty completely OR you could take some canned chickpeas (around a 1/4 cup) and lighly mash them up!
Make it vegan: To make this dish vegan, simply take out the cheese! You can also replace it with a vegan substitute cheese.