Healthy Fast Foods (Part 4)
This is "Part 4" of the 5-part series of Healthy Fast Foods.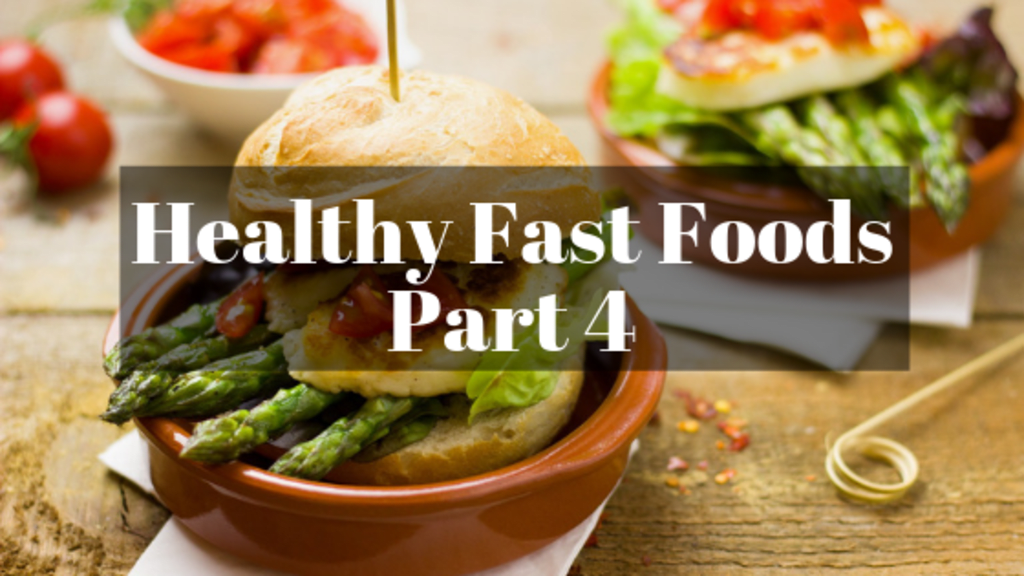 Stir fry and Fried rice
For a healthy way of cooking, stir fry and fried rice are an ideal combination.
Make sure the rice has been cooked and drained prior to cooking the rest of the meal.
FRIED RICE
To serve two, you will need
1 cup brown rice, cooked drained
6 pieces bacon chopped into little cubes
extra virgin olive oil
6 mushrooms chopped
1 cup peas and corn
1 onion chopped
salt-reduced soy sauce
1 egg
Heat a small amount of oil in a large pan or wok.
Add onion and bacon, and cook for approximately 2 minutes.
Add peas, corn, and mushrooms.
Stir fry
Use a wok if you have one.
Make room and fry the egg in the space until cooked through.
Chop the egg into small pieces, and mix them through the other ingredients.
Add two tablespoons of soy sauce and the rice.
Mix all ingredients until the rice has cooked through, and isn't extremely sticky.
Add more soy sauce to taste.
HEALTHY STIR-FRY
To serve two, you will need
a small portion of ginger root, grated
2 pieces of garlic, chopped into a paste
salt-reduced soy sauce
500g steak, chopped
extra virgin olive oil
1 onion chopped
1 capsicum (bell pepper) chopped
1 carrot grated
1 broccoli stem chopped
1 handful of baby corn
1/2 handful bok choy chopped
1 package hokkien noodles
Heat small amount of oil in a large pan or wok.
Add onion, garlic and ginger, cook for approximately 2 minutes.
Brown chopped steak pieces.
Add carrot, broccoli, bok choy, baby corn, cook about five minutes.
Add two tablespoons of soy sauce, capsicum, and noodles.
Heat noodles, add extra soy sauce if needed.
There you have two lovely dishes that don't take long to prepare at all—Enjoy!
These are a healthier option than normal fast food—eating a lot of fast food can cause problems like weight gain.
So to cope with this problem, there is a trick you can use to eat them less.
The trick is to drink plenty of water before the meal. This way you will have a feeling of fullness, so you will eat less.
But you should also keep in mind that you should always drink pure water.
Usually, we don't get pure water at your home so we need a good quality water purifier like kent grand plus to purify such water.
If you don't have a water purifier at your home, then here is the list of best UV water purifiers. It will remove all the harmful bacteria and viruses from the water.
Souvlaki - easy healthy recipes
Souvlaki is another of our easy healthy recipes.
To serve two-four, you will need:
500g of lean rump steak, OR lamb, OR chicken breast
4-6 pieces of garlic chopped very finely and crushed into a paste(depending on your taste for garlic)
extra virgin olive oil
1 tub plain Greek-style yogurt
1 red capsicum chopped
1 handful of lettuce
1 tomato chopped
1 onion chopped to cook
some raw onion rings to add with salad
1 package of flat round sandwich wraps
Add approximately 1 cup of Greek yogurt in a bowl with the garlic paste and stir until combined.
For a really delicious, authentic flavor, cook your whole pieces of steak/lamb/chicken on the BBQ.
Then when cooked, slice thinly, and add to the bread and salad.
Also, for a different effect, you can cut your meat into chunks, and thread onto skewers like a kebab, and cook on the BBQ that way.
If you don't have a BBQ, cook your meat on a grill, or under a griller/broiler.
Heat a very small amount of oil in a pan, once it is heated, add the onion and cook for about 2 minutes.
It is also delicious with some raw onion rings.
Coat one side of the flatbread in a generous layer of garlic yogurt.
Then you can add the desired amount of onion meat, tomato, lettuce, and capsicum.
Roll up and eat—Yummy!
And there you have it! A simple alternative to a usually calorie-loaded take out meal!