Healthy Fast Foods (Part 3)
This is "Part 3" of the 5 part series of Healthy Fast Foods.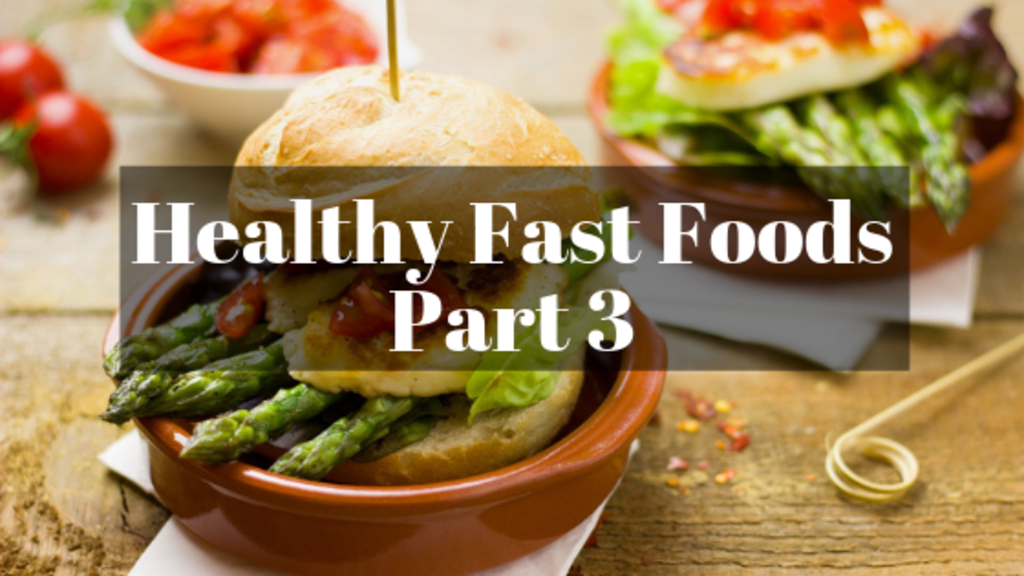 Submarine sandwich—healthy version
This time we have a delicious submarine sandwich not filled from the deli, but not filled with guilt either!
To serve one-two, you will need:
1 foot long roll from the baker or supermarket
2 raw chicken breast pieces from the deli section of the supermarket
extra virgin olive oil
1 carrot
1 tomato
1 hand full of lettuce
1/2 cucumber
pitted black olives
low fat cheese
low fat mayonnaise
barbeque sauce (optional)
salt and pepper
Grate the carrot and slice the cucumber, tomatoes, olives, lettuce, and cheese to desired size for a sub.
Commercial sub sandwich
Cut the roll down the middle and fill with your veggies and cheese.
Add a dash of mayonnaise and barbeque sauce and a sprinkling of salt and pepper.
Put aside and cook your chicken.
To cook the chicken:
Heat a small amount of olive oil in a saucepan and add the chicken breast pieces.
Cook the chicken turning frequently, making sure it is white all the way through before continuing.
Once chicken is cooked through, add it to the prepared bread!
Slice breadstick in half, and share your delicious sandwich—or keep it all to yourself!
There's your simple, tasty and nutritious sub-sandwich—made by you at home!
If you want to eat this food less then, there is one trick that can help you.
The trick is to drink plenty of water one hour before the meal.
It is proven that drinking water before meal makes you eat less.
Also, you must drink pure water purified by a high-quality water purifier. Because impure water will do more bad than good to you.
If you don't have a water purifier at your home, then here is the list of some good non-electric water purifiers.
Healthy Pizza—Just as good
Here's Lucy's healthy pizza recipe. Just right for any time!
To serve two, you will need:
5 cups of flour
1 tablespoon of dry yeast
2 teaspoons of salt
2 cups of hot tap water
2 handsfull of mozzarella cheese
4 mushrooms chopped
1 handful of chopped ham
1 tin of pineapple pieces
1 tub of tomato paste
*Feel free to add more meat, veggies, or whatever you like... This is just a guide.
Pre-heat the oven to 400°F (200°C)
Sift flour and mix together with yeast and salt.
Pour the water into the mixture and mix it into the dry ingredients with your hands until it is a thick, dough like consistency.
Mmmmmmm Pizza!
Mmmmmmm Pizza!
Sift a thin layer of four onto a bench so that the dough doesn't stick.
Fold and kneed the dough a little and then make it into a ball.
Place the bowl of dough in a bowl and cover with plastic wrap, then place in a warm place for approx 1 hour to rise.
Take it out of the bowl and knead a little but not too much, place back in the bowl and leave for a further hour.
Take the dough out, half it and start to roll out with a rolling pin.
Stretch the pizza dough out with your hands; you may try spinning it on your fist like you see on TV if you feel confident enough!!
Place the dough onto the tray, ready to put the topping on!!
Coat the top of the dough in a thin layer tomato paste and a thin layer of mozzarella cheese.
Then add your pineapple pieces, ham, and chopped mushrooms (and any other meats or veggies you may want to add), and top with a generous layer of mozzarella cheese.
Bake uncovered in the oven for 15-20 minutes depending on the amount of toppings you have.
(The cheese on top should have melted and browned slightly)
And there you have a fabulous homemade healthy pizza!
I find that most homemade pizzas have a stronger, fresher flavor than some takeout places!!