Healthy Fast Foods (Part 2)
This is "Part 2" of the five-part series of Healthy Fast Foods.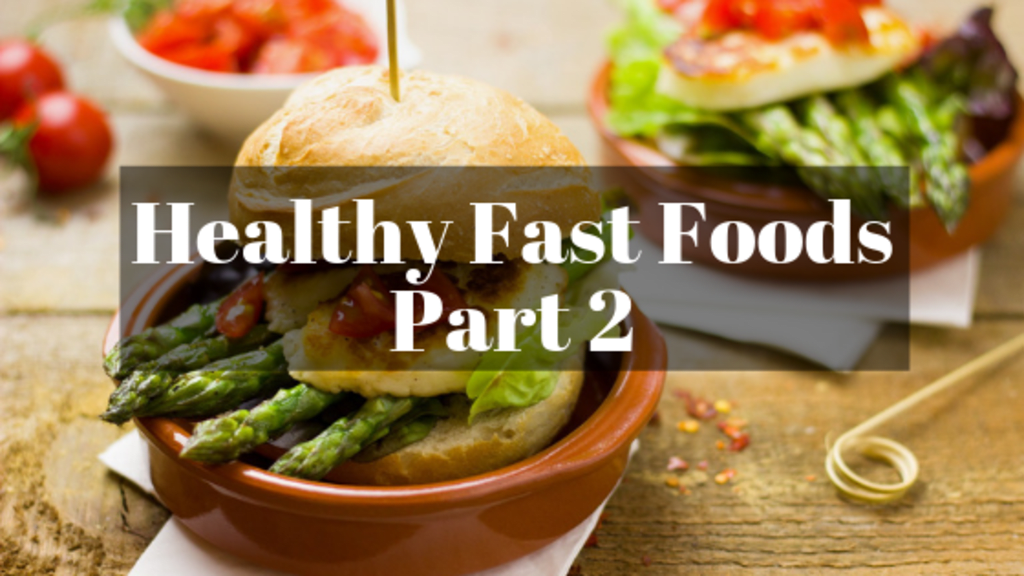 HAMBURGER
To serve two-four, you will need:
500g ground beef (minced) (MUST BE LOW FAT)
1 to 2 finely chopped onions
2 slices of white bread ripped into small pieces
salt and pepper
1 teaspoon Worcestershire or Tabasco sauce (optional)
hamburger buns
2 tomatoes, sliced
handful of lettuce
ketchup
mayonnaise
canned pineapple rounds
canned beetroot
Add raw minced meat, bread pieces, onions, salt and pepper, and sauce into a large bowl and mix together until combined.
Hamburger Pattie
Shape the mixture into patties the size of the buns.
Flatten the patties slightly, as they will shrink while cooking.
BBQ for the best flavor, grill, or broil.
Or, use a fry pan with a very small amount of extra virgin olive oil.
These should take around 20 minutes to cook, if unsure, cut one in half and check it is cooked through.
Once the burgers are cooked, assemble, with, for example—sliced tomato, beetroot, lettuce, tomato sauce, mayonnaise and a piece of pineapple.
CHICKEN NUGGETS
To serve two to four, you will need
2 raw chicken breasts cut into bite-size pieces.
1 egg
1 cup bread crumbs
Break the egg into a small bowl and beat with a fork until combined.
Put bread crumbs on a separate plate.
Dip the pieces of chicken breast, one by one, into the egg, making sure they are coated with egg.
Put the chicken pieces into the bread crumbs, also making sure to fully coat them.
Rest the crumbed chicken pieces on a clean plate while you continue to work.
When all pieces are coated, add a small amount of olive oil to a frypan and heat.
Once the oil has heated, add the chicken pieces and cook, turning fairly frequently so you don't burn one side.
Make sure the chicken is cooked all the way through before eating, check by cutting a larger piece in half.
And finally, you have a substitute take out similar to what you would grab for a quick meal.
It takes time, but it is well worth the trouble!
One thing to keep in mind, always while enjoying this kind of meal, is that you should drink a lot of water in between the meal.
This will give you a feeling of fullness so that you will eat less.
Also, you must drink pure water purified by a water purifier of a reputed company.
If you don't have a water purifier then here is the list of some branded water purifiers.
Chicken and chips recipe—a healthy version
This time, Lucy has a healthy chicken and chips recipe to keep you on the healthy side of eating.
To serve two, you will need
1 whole chook (austalian for chicken), uncooked from the supermarket.
approximatly six potatoes
salt and pepper
extra virgin olive oil
Preheat your oven to 400°F. (200°C)
Rinse the inside of the chicken with cold water, do not dry it with a cloth or similar, just let the water run out and air dry.
With baker's string, tie the loose parts of the chook, that is the legs and wings, close to the body so that they do not burn.
Roasting Chicken
Coat the chook in a very thin layer of oil and season with salt and pepper. (Try to be sparing with salt.)
Place in an ovenproof dish breast side up and put it in the oven for about one hour or until all the chicken is cooked, (no pink parts underneath the surface and juice runs clear when pierced with a skewer).
Check progress and turn over halfway through the cooking time.
Note: you may need to add a bit more oil to the chicken when you turn it over, if it looks dry, add a little bit of oil.