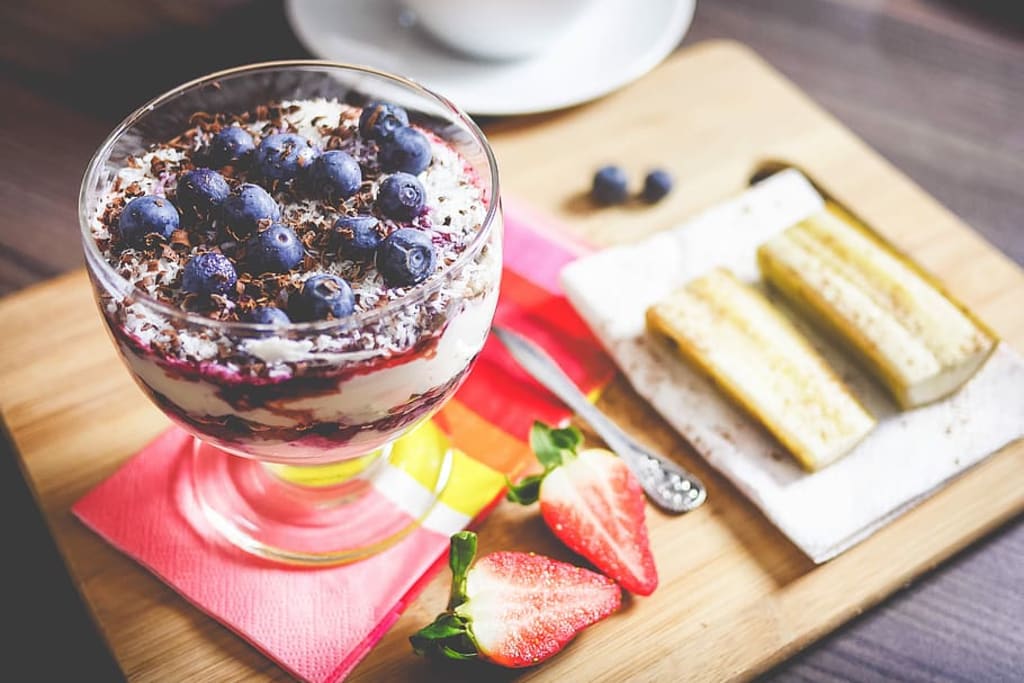 1...2...3...the abs are here...
Have you ever had that moment, when all you are thinking about is chocolate, desserts and candies? When you are scrolling through your Instagram and Facebook pages and all you see is the most mouth-watering recipes ever?
Well today is you lucky day, through long days of experimenting and naughty taste testing we have found three guilt-free dessert recipes that will make you smile and leave you with the abs and perfect figure you have worked for years to get to. Not only are these desserts Gulit-Free, but they are also take a maximum of 10 minutes to make and are made out of five or less ingredients! Isn't that wonderful? So don't waste your time, read through the recipes, go for a quick shop or find the ingredients in your house and start making these today!
Dessert Nr.1 - Mini Avocado Cakies (10min)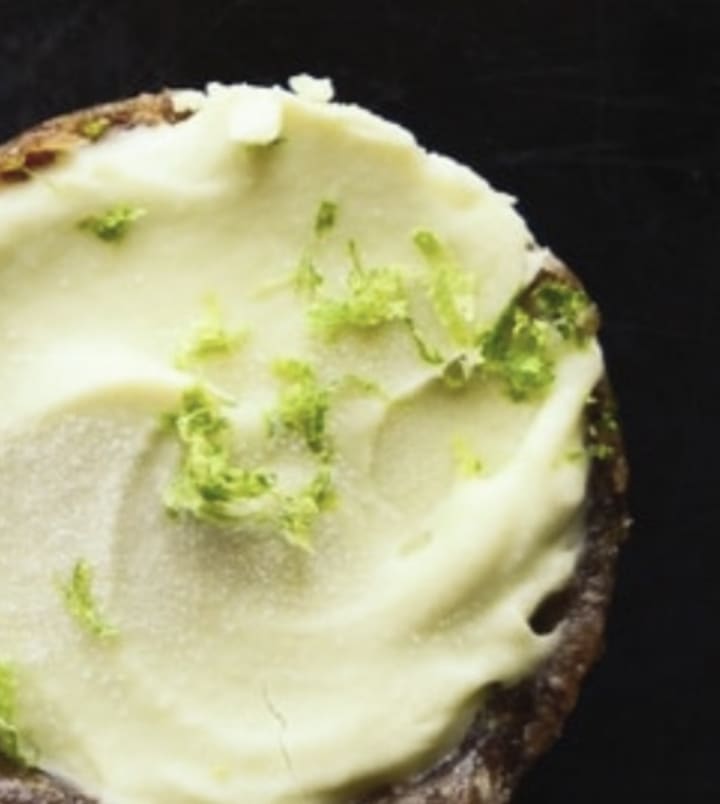 Ingredients:
•Avocado 80g • •Dates 50g • •Honey 3ml • •Almonds 20g • •Lime Juice 50g •
Recipe:
1. In food processor blend up a handful of almonds, as fine as you wish. 2. Once your dates have made a sticky consistency, blend up or crush up by hand your almonds. Mix you crushed almonds with dates, easily done in the same food processor to save up your time. Once you have mixed the two ingredients finely, and made a sticky consistency. Your base for you Mini Avocado Cakies is finished. 3. By using muffin moulds or cases make your cake bases by lifting up your dough to the sides, making like a little case with higher sides. 4. With fork or any other kitchen tool smash up 1/2 of your avocado until puré like consistency, add in your lime juice and 1/2 tsp. honey, and once again mix everything thoroughly. 5. Lastly, put you avocado cream into your little almond/date cases. Place you Mini Avocado Cakies into refrigerator for around 20min or until you avocado cream is nice and set. For extra luxury sprinkle some lime zest for detail and enjoyment!
Dessert Nr.2 - Fruity Bowlshake (10min)
Ingredients:
•Strawberries 150g • •Banana 120g • •Greek Yogurt 150g • •Chia Seeds 5g • •Coconut Flakes 5g •
Recipe:
1. Blend together 150g of your unflavoured Greek Yogurt, 1 whole Banana and 150g of Strawberries (can be frozen or fresh). If the blended consistency is too thick for you preference add a few tsp. of water. 2. Once your smoothie is ready pour it into a bowl, and garnish it with some chopped up Strawberries, 1 tsp. of Coconut Flakes and 1 tsp. of Chia Seeds for extra protein. And Enjoy!
Dessert Nr.3 - Strawberry and Peanut Butter Galettes/Rice Cakes (10min)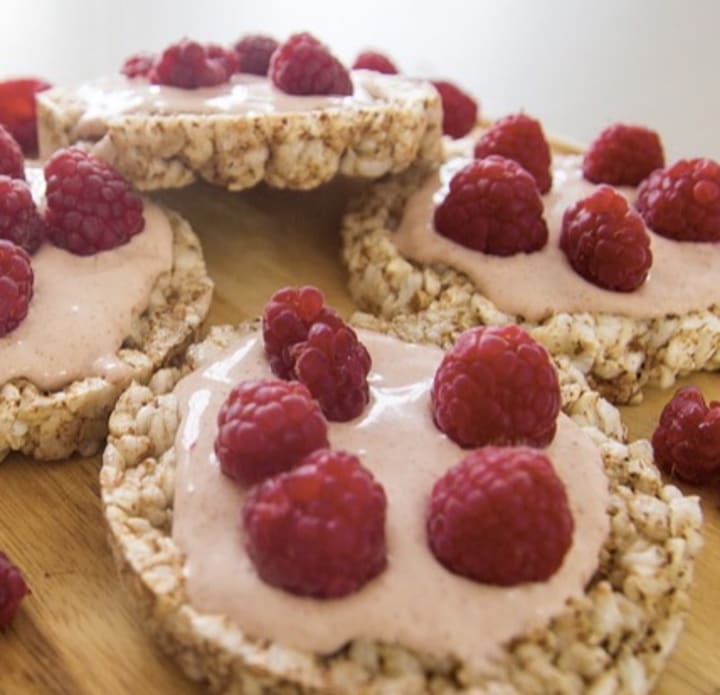 Ingredients:
•Strawberries 150g • •Peanut Butter 30g • •Greek Yogurt 120g • •Rice Cakes 20g • •Apple Vinegar 5ml (optional) • •Salt 1g (optional) •
Recipe:
1. Blend together 150g of frozen of fresh Strawberries, Peanut Butter. Greek Yogurt, a pinch of salt and apple vinegar (optional, for extra flavour). Blend until think and creamy, but still slightly spreadable consistency. 2. Once your creamy spread is ready with smooth consistency, apply it on you crispy rice or buckwheat cake. Enjoy!
Here Are Our Top 3 Guilt-Free Recipes For You To Try Out! Which One Are You Going To Try First? All Being Only 10 Minute 5 Ingredient Recipes. Your loved Ones Will Love These Recipes And Yes Your Husband And Kids Too! I know shocking! Now whenever, you'll see a sweet and sugary recipe in your favourite Instagram influencers profile, you'll know what to make. Mini Avocado Cakies, Fruity Bowlshake or Strawberry and Peanut Butter Rice Cakes – Which One Are You Going To Make First?
So Go Now, Put Your Apron On And Enjoy These Three Absolutely Guilt-Free Recipes!