Grilled Peppers with Corn and Cheese Followed by Delicious Spice Tea
Quicker than you think and a big hit at your next cookout!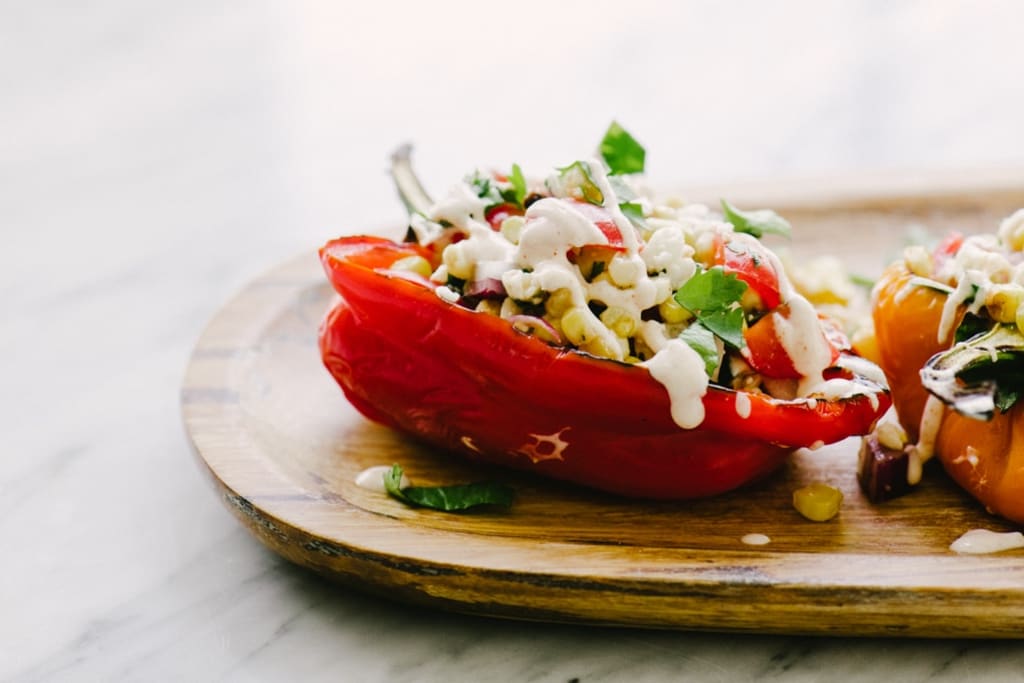 Grilled Peppers with Corn and Cheese Recipe
2 large sweet red peppers, 8 oz each, cored, seeded, and halved length wise
2 tsp vegetable oil or olive oil
3/4 fresh whole-kernal corn, drained
2 cups fully packed cilantro leaves, chopped
4 oz Montery Jack cheese, cut into 1/2 inch cubes
1 tbsp lime juice
1/4 tsp salt
1/4 tsp coriander
Prepare grill or preheat broiler. Oil grid or broiler-pan rack.
Brush peppers with oil. Combine corn, cilantro, cheese, lime juice, salt, and ground coriander in small bowl.
To grill: grill peppers, rounded side down, 4 inches over medium coals for 3 minutes until lightly charred and softened.
Fill each pepper with corn mixture. Grill covered with lid, 4 minutes or until cheese is melted and peppers are hot.
To Broil: Broil peppers cut side down, six inches from heat for 5 minutes or until lightly charred and softened. Fill each pepper with corn mixture. Broil for 5 minutes or until cheese is melted and peppers are hot.
**The peppers can be cooked and filled up to 3 hours ahead, refrigerated and covered. You can cook them just before serving.
Coriander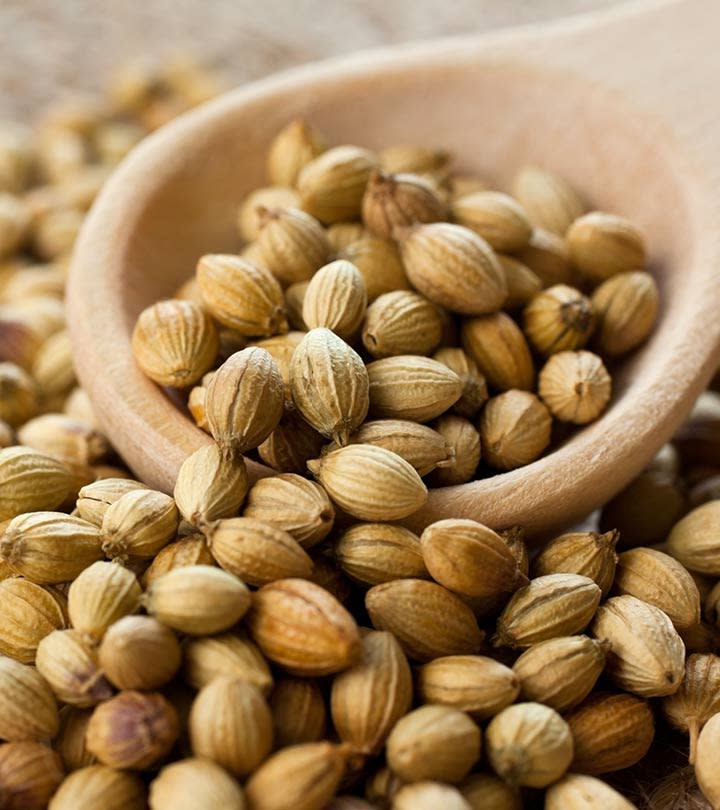 Coriander is native to regions from southern Europe and North Africa to southwestern Asia. Most Coriander is produced in Morocco, Romania, and Egypt. China and India produce this as well, but in limited supplies.
Depending on where your Coriander comes from this is mostly evident by the color—whether it is darker or lighter. Romanian and Chinese coriander is typically darker in color than other types.
Coriander has a long history, and can be traced back thousands of years. Folklore says it was grown in Persia about 3,000 years ago, and used to fragrance the gardens of Babylon.
As civilization spread, so did the popularity and uses of Coriander. In fact, it is still widely used in tonics and cough medicines in India. The leaves of the plant, cilantro, are also a popular flavoring in many Indian, Latin American, and Southeast Asian dishes.
Spice Tea Recipe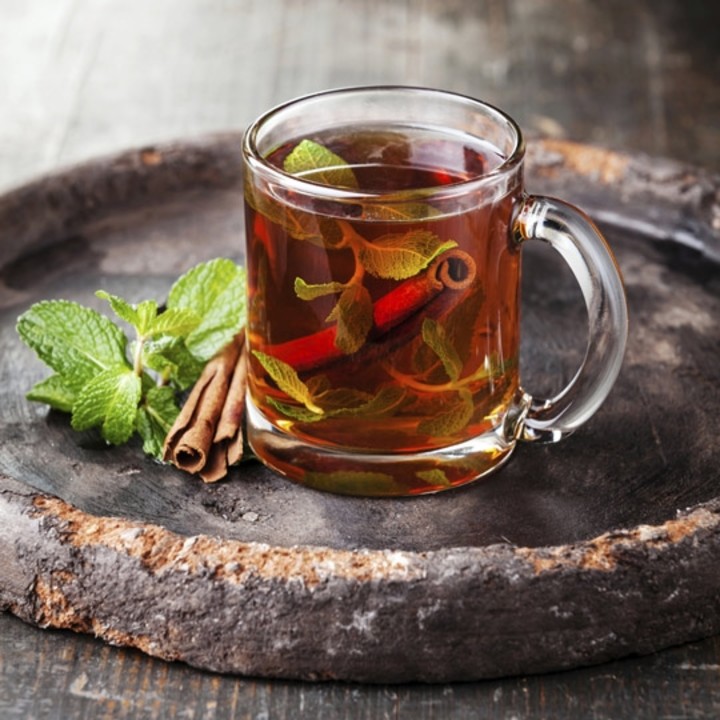 For whenever you feel like you need a little pampering. This tea has a pleasant seasoning of ginger, cumin, and allspice sweetened with honey and dates!
4 cups water
2 tbsp honey
4 slices, pared fresh ginger, quarter size
2 strips fresh lemon rind
1 cinnamon stick
2 whole allspice berries
4 pitted dried dates, chopped
2 mild tea bags, non herbal
Combine water, honey, ginger, lemon rind, cinnamon, and allspice in a medium saucepan. Bring to simmering, cover, and simmer for 20 minutes. Add tea bags. Remove from heat and steep for 3 minutes. Strain into cups and serve hot.
** You can let this cool a bit and serve it over ice.
How Cinnamon Sticks are Made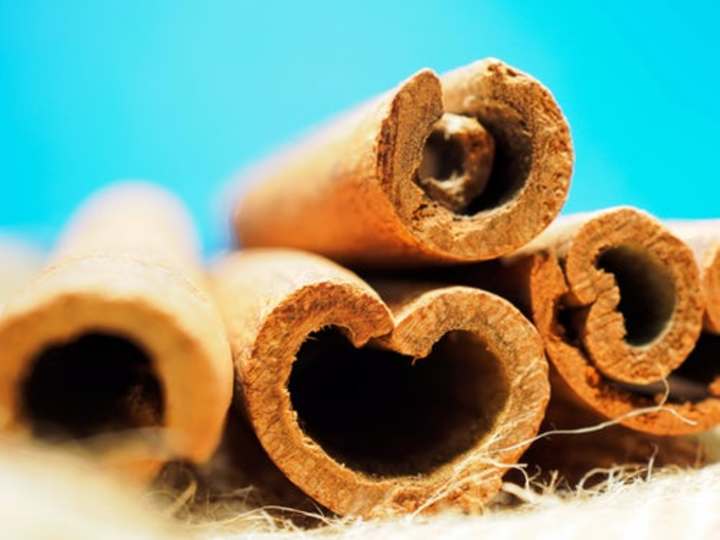 Most of our cinnamon that we get is Ceylon cinnamon, and it comes from Sri Lanka and may actually have some health benefits. It has been used as both a spice and a medicine for thousands of years. Some studies have shown that it may be known for reducing inflammation, or having antioxidant effects. Although, those findings are very mixed in certain studies of research that are still going on.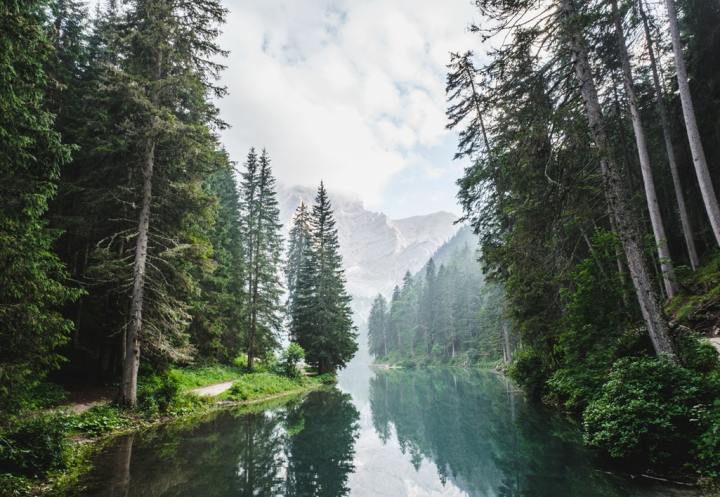 Cinnamon comes from trees. Yes, trees! Specifically, the inner layer of several varieties of Evergreen trees that are of the Cinnamomum Category.
Farmers shave the outer bark off of the trees, then shave the inner bark, which is actually the cinnamon layer. Then it is dried, which causes it to curl up into quills. Thus, the cinnamon sticks we all know and love.
I found an excellent video on where this all takes place, and there are many kinds of categories of Evergreen trees that, for one, can be quite interesting, because some of them in this category don't really look like the Evergreen trees that we are used to seeing! So have a look and learn something about this interesting spice in the process!