Grandma's Big Gay Vietnamese Cheeseburgers
The best burger I've ever had was from an elderly Vietnamese woman's recipe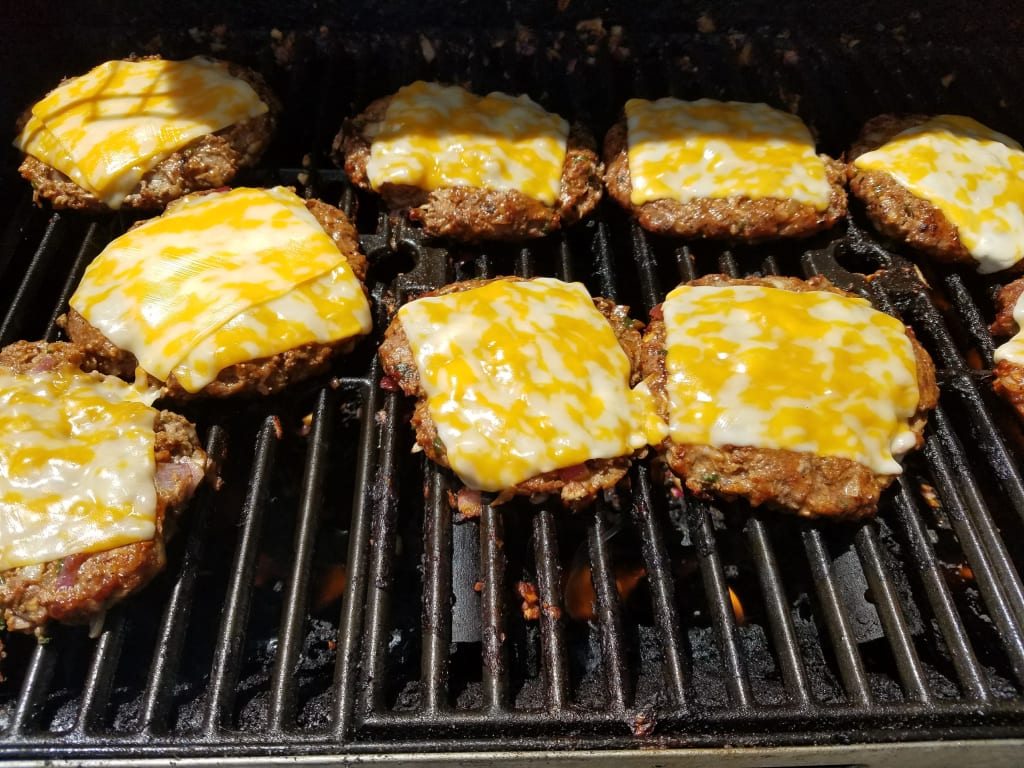 Grandma's Big Gay Vietnamese Cheeseburgers. I'll explain the name here in a second. Photo: Author
When most people think of awesome summertime foods, many think of barbeque. Cookouts, family, friends, cold drinks, and food cooked on the grill. I think of the good 'ol American cheeseburger.
I had been making cheeseburgers on the grill for years. Much of the time, it was just frozen patties, for time and convenience's sake. However, I found a game-changer about eight years ago.
My Bride's mother is from Vietnam. She met her husband there back in the late 1960s. He was in the country doing engineering work, they met, were married, and had three children very quickly. They moved to the United States and traveled the world off and on during his career.
Places they traveled to include The Congo, Saudi Arabia, and Colombia. Through all of the foreign and domestic travel and moving, Grandma became a wonderful cook. While her Vietnamese dishes are obviously wonderful, she's also learned to make other amazing dishes.
One of these dishes had an American flair to it. Grandma's cheeseburgers. I nicknamed them, "Grandma's Big Gay Vietnamese Cheeseburgers". People love that name. Of course, they ask why they're called that. Easy to explain:
Grandma's - Because she invented the recipe.
Big - They are LARGE.
Gay - Grandma and Grandpa's last name.
Vietnamese - The place Grandma was born and raised.
Cheeseburgers - That's what they are.
I had never tried them in the few years I had known her before they moved out of state to Texas. Grandma and Grandpa needed to leave the area around the time she found out she needed a kidney transplant. Living in Texas gave them a better chance of her receiving one quicker.
Before she left, she told me that I needed to learn her recipe for cheeseburgers. She was likely worried that her grandchildren, my stepchildren, would starve to death if I didn't know how to make her special cheeseburger recipe that they loved so much.
I agreed to come over and make them with her. I loved to cook and figured it would be fun to actually learn something from Grandma. I didn't have a solid cheeseburger recipe of my own, and I was told the kids were big fans, so why not give it a shot?
I did have my doubts though. I remember that old comedy skit by Eddie Murphy where he talks about his mama making her own burgers because they were poor. She claimed they were better than McDonald's. I can still hear that line, in his little-kid voice:
"Better than McDonald's?"
Well, it turned out she made the goofiest, strangest-tasting burger he'd ever had. It was NOT better than McDonald's. It was on soggy, square Wonder bread slices and had big chunks of GREEN PEPPERS hanging out of it. He said the kids in the neighborhood who had McDonald's made fun of his welfare burger. The skit was hilarious.
So once we got down to business and I saw all of the ingredients Grandma was about to put in these burgers, I was a bit concerned. There were a LOT of things going into these burgers. However, I kept quiet and watched her operate.
Right away, I noticed she was whipping up three pounds of meat. Two pounds of ground beef, and one pound of ground sausage. No wonder she had what appeared to be the world's largest mixing bowl on the kitchen island. It took up half the island!
She had me start chopping up all the veggies that were going into this giant meatball she was forming. I counted no fewer than three types of onions, red, yellow, and green. Then there were chopped mushrooms and chopped garlic. These were going to be some chunky burgers, to be sure.
I started making a mess. When you chop so many veggies at once, you're bound to get some pieces flying everywhere. So on top of all the chopping I was doing, I had this tiny Vietnamese woman wiping up the counters around me constantly, while also sweeping the floor under me.
"Uh, Grandma? Couldn't we just clean up after we're done putting this all together?"
"Oh noooooo. Easier to clean as you go." Grandma looked at me as if I had rocks in my head. Ok, we'll do it her way. It's her kitchen, after all.
I started to be a bit more careful with my chopping and tried to clean more as I went. She still hovered over me. I started to understand why my Bride was often frustrated with her mother growing up, and even into adulthood.
There were still a number of interesting things Grandma added to the giant meat and veggie mixture. Some of the ingredients included eggs, bread crumbs, olive oil, a number of spices, and even some Worcestershire sauce. There were definitely a number of things I would have never chosen to put into or even thought of putting into a cheeseburger mix.
The patties were certainly among the thickest, lumpiest ones I'd ever attempted to cook before. I flattened them down the best I could once I had the grill going outside. I grabbed a cooking sheet to put them on after they were cooked. I brought some cheese slices and BBQ sauce out with me, as well as another beer. I feel like I needed it, after all this prep work.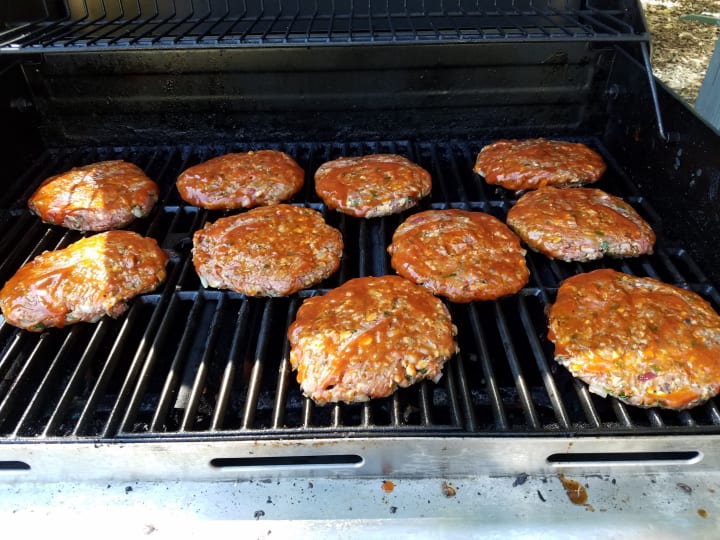 I painted Grandma's burgers with the BBQ sauce and placed them on the grill. The meat patties sizzled and started smelling incredible almost immediately. I realized how hungry I suddenly was and couldn't wait to try them.
Grandma had set the table and had some french fries cooking in the oven for the kids. We all sat down and my daughter and I tried Grandma's Big Gay Vietnamese Cheeseburgers for the first time. My Bride and my other two kids, who were used to them dug in quickly. We feasted, and it was the best cheeseburger I'd ever had.
After my second one and some fries, I felt bloated. But in a good way. This summertime cheeseburger recipe invented by a little old Vietnamese grandma was truly the best I'd ever had.
I started to wonder how she originally thought up the recipe? Maybe there was pressure to fit in when she moved from Vietnam to the United States back in the 70s? Did her kids always ask for McDonald's, like Eddie Murphy's mother's kids did? "Better than McDonald's, Mommy?"
Perhaps her American husband wanted some American dishes to go along with all of the Vietnamese dishes she knew how to make? That certainly seemed like a possibility, as well. I'm not too sure how this all came to be.
But boy, am I sure glad it did. Grandma's Big Gay Vietnamese cheeseburgers on the grill are a summer classic. We've made them during all four seasons, actually. I've grilled them when it's snowing, or when it's been 105 degrees outside.
We've had her special cheeseburgers for birthdays, Father's Day, on the Fourth of July, graduations, or just for regular dinners. I've made them for guests who came over for dinner, or when extended family or friends have been in town to visit. They are always a hit with everyone.
I've made them indoors with a frying pan. I did this once on vacation, in an air B&B. My girls have helped me grill them outside. I've seen my daughter fall out of a tree while I was grilling them. I've had The Boy accidentally flip the grill and had half of them slide into the actual charcoal fire. I've seen some things.
I've modified the original recipe to some degree. I've invented my own fry sauce to go with the fries and it's also wonderful on the burgers, themselves. I've even used Grandma's recipe to make my famous Italian Meatloaf dinner.
I'm grateful that she took the time to teach me the best cheeseburger recipe out there. People still laugh when I tell them the name of the burgers and the story behind the recipe and the name. If they ever open a gourmet burger franchise in Vietnam, I feel that they should consider calling it, "Grandma's Big Gay Vietnamese Cheeseburgers", and beg her for the recipe.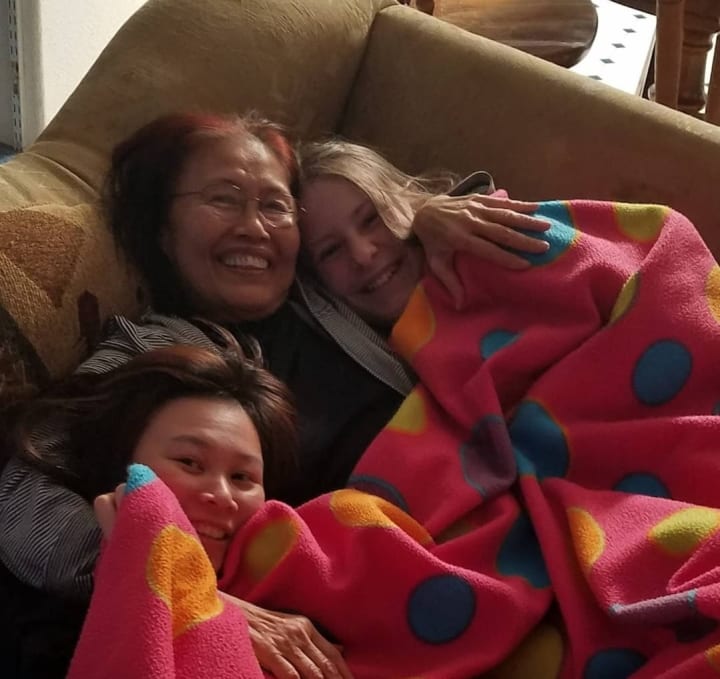 recipe
About the author
Husband, father, writer, and poet. I love blogging about family, politics, relationships, humor, and writing. Buy me a coffee? https://ko-fi.com/jasonpro9
Reader insights
Be the first to share your insights about this piece.
Add your insights