Gluten-Free in Paris
How to Survive Sans Gluten in the Land of Bread and Patisserie!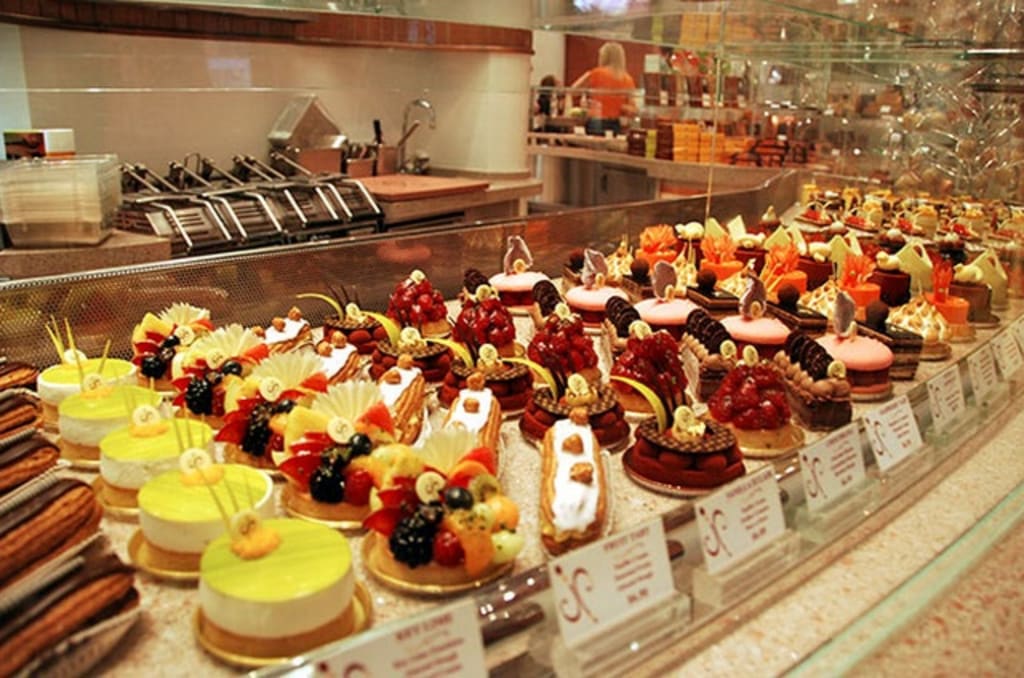 One of the hardest things about moving to Paris is doing to while on a gluten-free diet. This is, after all, the land of baguettes, croissants, and pain au chocolat. I've scoured the city in search of the best establishments catering to celiacs and those who, whether for health reasons or personal preference, follow a diet sans gluten.
Boulangerie Chambelland, 14 Rue Ternaux, 75011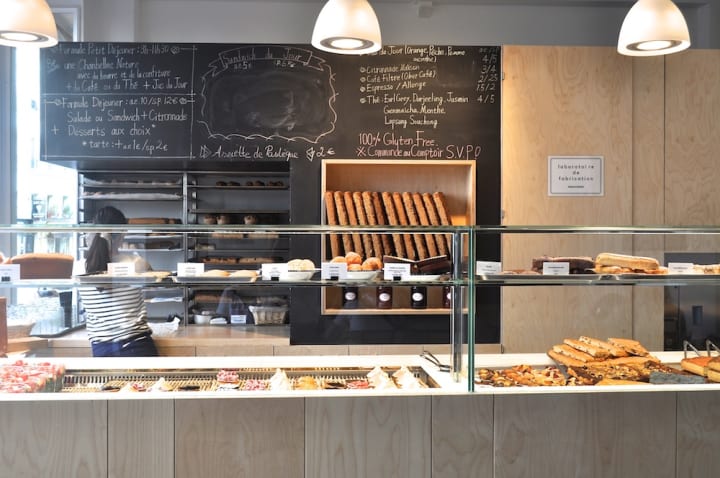 My favourite bakery in Paris. I'm lucky enough that they deliver every other day to my local organic supermarket, but for when I want to see their full range of products, I'm willing to travel to 11e just for one of their sugar chambellines (mini loaves of gluten-free bread). Their cacao bread is excellent, as is their focaccia. They also sell patisserie treats, such as tarts and macarons, all gluten-free.
The menu in their cafe-bakery changes regularly, with plenty of delicious diversity.
For more information, click here.
Noglu, 6 Passage des Panoramas, 75002 and 69 Rue de Grenelle, 75007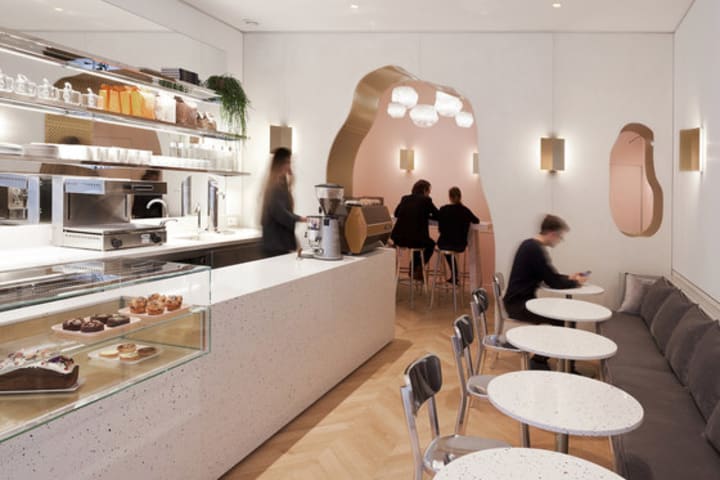 This is where I go when I want a sit-down meal, sans gluten. Their restaurant in the seventh arrondissement also includes a bakery. A reservation is usually required, and you can see why. With a menu as stunning as a location, of course everyone is clambering to eat at Noglu! Their menu also includes veggie and vegan options, and they can cater to a dairy-free diet for those of you will particularly selective diets.
Prices can be considered a little steep, but personally, I don't find it to be much more expensive than most gluten-free options. A 500g loaf of gluten-free bread is €8, while their gluten-free burger is €18.
For more information, click here.
Helmut Newcake, 28 Rue Vignon, 75009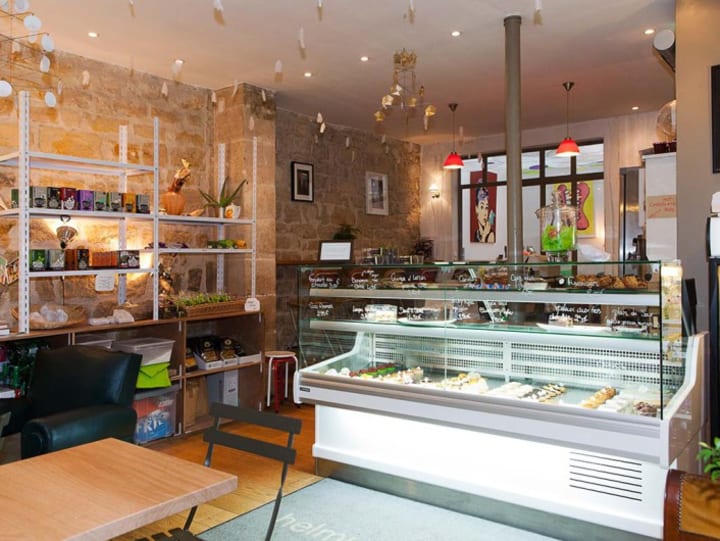 Helmut Newcake is as fun as the name implies, and primarily a patisserie consisting of colourful cakes and treats. That said, they always have a few plats du jour (priced between €6.80 and €11.50), which varies constantly.
Some of their cakes are dairy as well as gluten-free, and they always have vegetarian options too.
For more information, click here.
Culture Crepes, 26 Rue Saint-Andre des Arts, 75006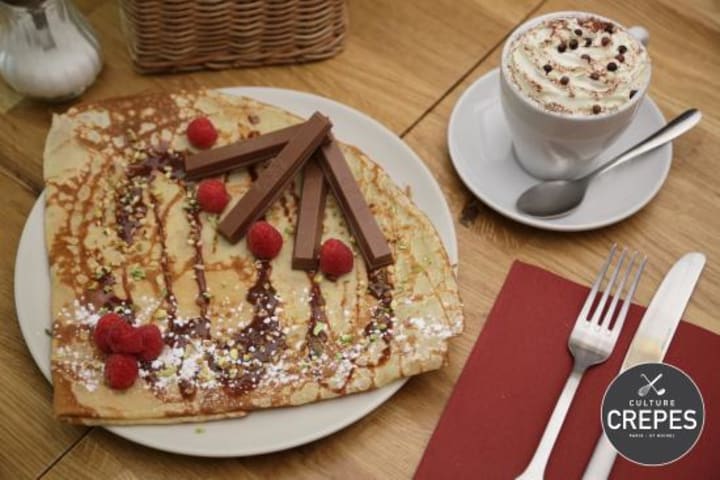 I'm lucky enough to live right on the border between the 5th and 6th arrondissements, and while I'm seeing gluten-free appear on signs more and more regularly, this is still my go-to creperie, situated just five minutes from my home.
And there's one reason - their specials menu is outstanding. With each crepe dish named after a famous artist, including Magritte, Frida Kahlo and, of course, Picasso, yes, these super-crepes are a little on the pricier side (€8+ for an artist-inspired crepe, sans gluten), but worth every bite. I'm especially a fan of the Salvador Dali; chantilly creme, Nutella, raspberries and hazelnut. Delicious.
For more information, click here.
Bears and Racoons, 21 Rue Richard Lenoir, 75011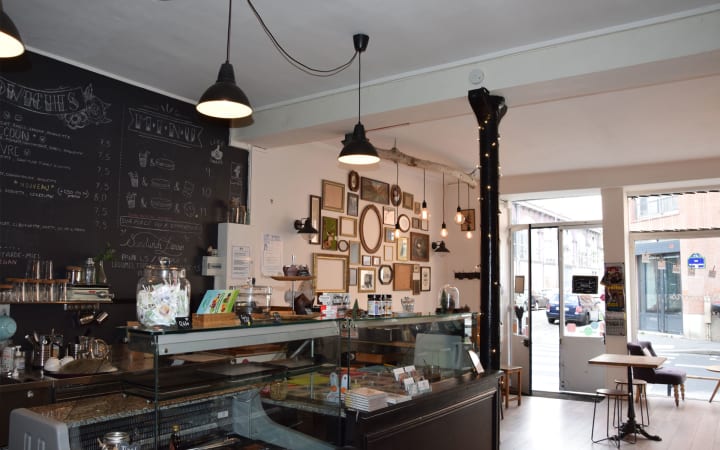 Bears and Raccoons is a sandwich bar and shop in the 11th arrondissement. Catering to all dietary needs, including gluten-free, dairy-free, celiac, vegan and vegetarian. As you would in Subway, select and watch as they make your gluten-free sandwich in front of you. Why not pick up a slice of gluten-free cake, and grab a gluten-free beer from their in-house grocery shop? Perfect for a quick lunch to go.
For more information, click here.
Il Quadrifoglio, 19 Boulevard Bourdon, 75004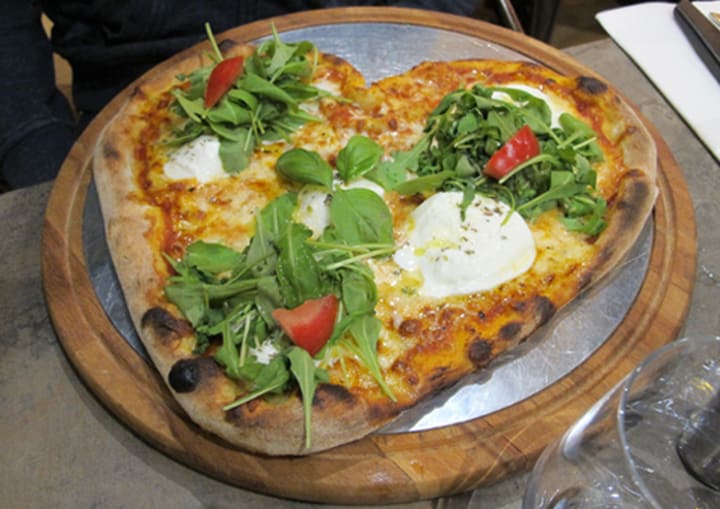 If there's one thing that's better than a gluten-free pizza that tastes so good, you forget altogether that it's sans gluten at all, it's a delicious gluten-free pizza in the shape of a heart! I didn't realise how much I needed such a thing in my life until I discovered this gem of a restaurant.
They haven't the broadest menu, but everything is utterly delicious. I highly recommend their "pizza quadrifiglio." Yum.
For more information, click here.
La Maison du Sans Gluten, 12 Rue d'Hauteville, 75010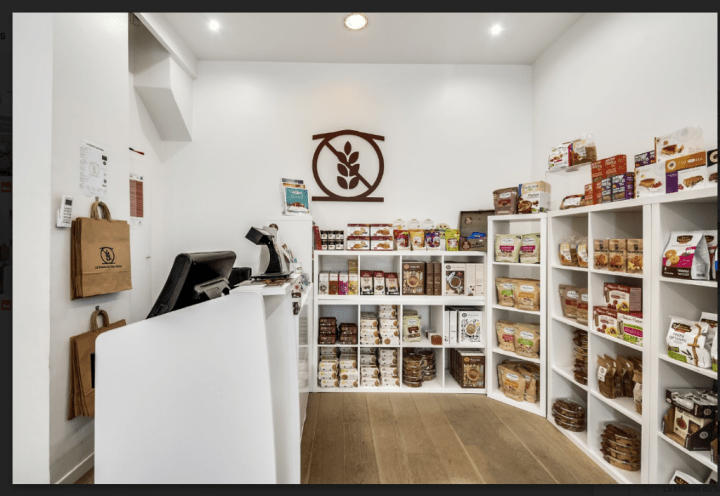 The only gluten-free supermarket I've so far found in Paris, this place is a lifesaver! Because, let's face it, eating out in Paris is expensive. This is perfect for those of you following extra strict/celiac and gluten-free diets, who need to be particularly careful with your products and food.
Catering to gluten-free, vegan, vegetarian, and dairy-free diets, as well as various allergies,
For more information, click here.