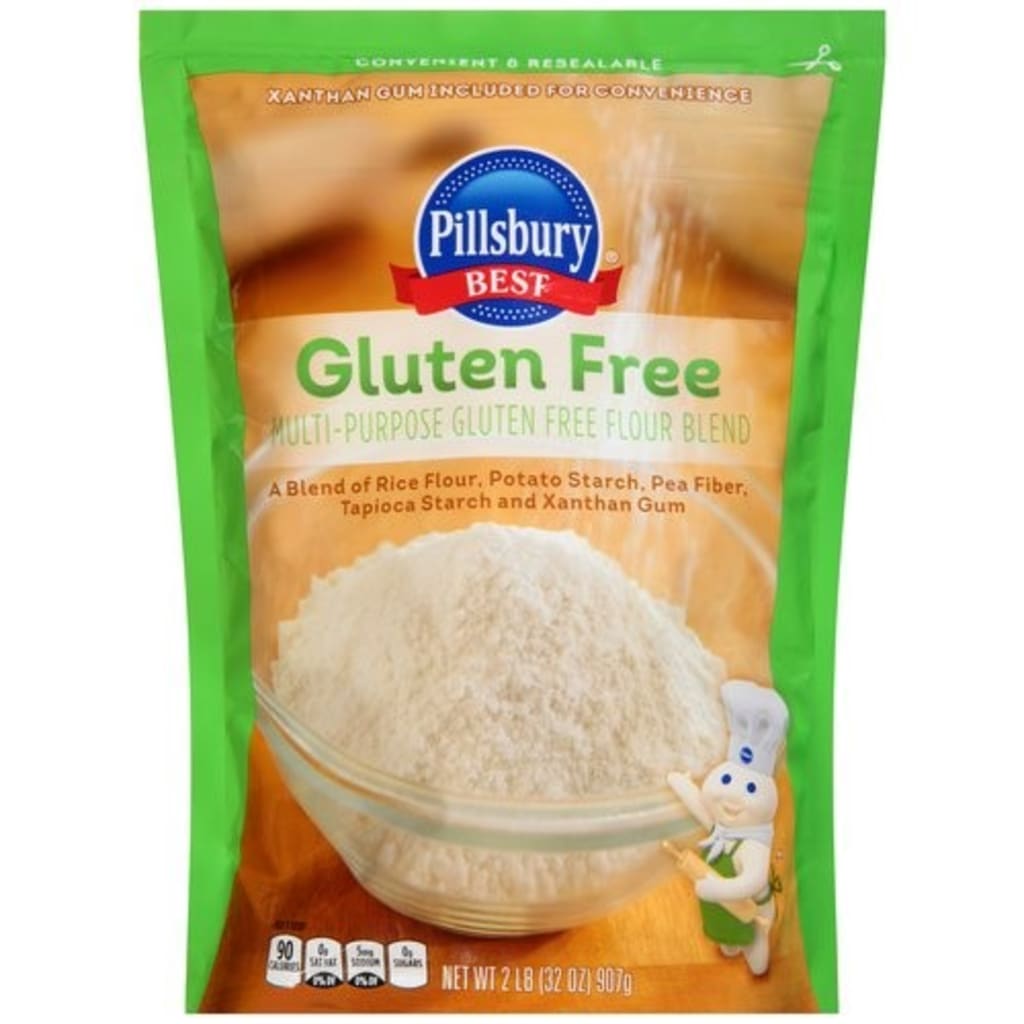 Gluten Free baking has become a trend lately, but for some people, gluten free is a medical necessity. I have a good friend who was diagnosed with Celiac's disease, which is where the body can not digest gluten. My oldest daughter was diagnosed shortly thereafter with Crohn's disease and was told to limit her gluten intake. With these important people in my life needing to watch gluten, I have started experimenting with gluten free baking.
Banana bread is one of my friends favorite treats, and they hadn't been able to have it in a number of years because of the gluten, so I was determined to find a good recipe and make banana bread.
I found one at Taste of Home.com, that I felt I could handle. This was a name I was familiar with and had used for recipes before and they have always been pretty good. That alone made me feel a little more comfortable. The ingredient list called for:
2 Cups gluten-free all-purpose baking flour
1 Teaspoon baking soda
1/4 Teaspoon salt
4 Eggs
2 Cups mashed ripe bananas (4-5 medium)
1 Cup sugar
1/2 Cup unsweetened applesauce
1/3 Cup canola oil
1 Teaspoon vanilla extract
1/2 Cup chopped walnuts (optional)
Now I added chips and the optional walnuts because my friend requested them. I also ended up pouring the batter into four mini loaf pans and then wrapping them each up separately so that they could freeze some and eat the others right away.
I had read all the reviews on the recipe and ended up researching a number of ingredients that they mentioned in the comments. The reviews gave a lot of good advice, and I felt I understood more about gluten free baking, but at the same time some of it sounded more like a science experiment than baking.
In doing my research, I knew that I needed Xantham gum, there was also talk of chia seeds, and brown rice flour and to be honest, I felt completely out of my league when I looked at the complexities of making something gluten free. I took my list, my smart phone, and I headed to the store, and once there I discovered that there was almost a whole aisle in the store dedicated to gluten free baking! The other thing I found was a number of "gluten free flour mix" packages.
Gluten free flour mixes are a pre-mixed combination of alternative flours and the Xantham gum. This seemed like the perfect option for a first time gluten free baker such as myself, instead of trying to figure out Xantham gum or bloom chia seeds. I ended up picking the Pillsbury brand. The Pillsbury gluten free flour mix had rice flour, potato starch, pea fiber, tapioca starch and Xantham gum already mixed together so that all you had to do was take any old recipe and insert this flour mix for the regular flour in the recipe.
Now, I had already read that most gluten free baking turned out a little dense and grainy. The recipe I found used more bananas than a regular recipe and also used applesauce, so I was hoping that these two things would help to make a lighter and more flavorful bread. Unfortunately, the bread still turned out a little dense and grainy, but it was good nonetheless. My friend was thrilled, especially after not having it in a number of years.
Since my first baking experiment, I have bought and tried some other flour mix brands and I am finally getting to the point that I think I am ready to bloom the chia seeds, which gives a nutty flavor and replaces the Xantham gum and thereby, should reduce some of the grainy texture.
recipe

Mell Ritz
Single mom of three teenagers, avid reader and writer, crafter, painter and more. I love to write and pouring my thoughts, feelings and emotions into my words is my own version of therapy.
See all posts by Mell Ritz →