Getting Back in the Corner Booth
Which Restaurants Americans Are Looking Forward to Most Post-Quarantine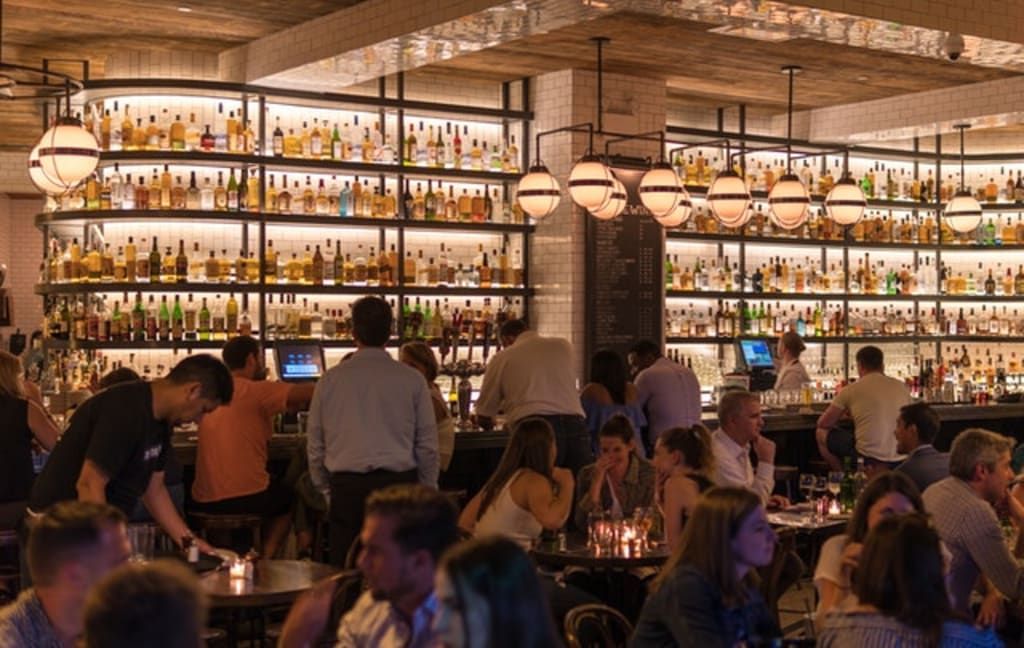 Across the country, the discussion around the restaurant industry during the pandemic has been full of questions. How will restaurants survive long-term closures? Will social-distancing measures be upheld by wait staff and patrons alike? Will the treat of eating out ever be the same?
There are no clear answers in these nationwide debates, but one thing's for certain: we all miss restaurants. Heading to a favorite spot or trying a new menu was formerly a great way for us to unwind after work and connect with friends. So, for now, while we all try to make peace with the reality of takeout and outdoor seating, all there is to do is long for restaurants of time past.
In fact, if you've found yourself salivating while thinking of the restaurants you miss, you're not alone. A recent study from e-conolight investigated the things people miss the most during quarantine, through which they were able to get a touch on public opinion towards the restaurants we all miss the most.
First, the study found that 31% of Americans planned to visit restaurants first when social-distancing ends, making restaurants the most anticipated place to return to. These respondents selected restaurants over the office, the gym and even church. Clearly, restaurants hold a very special place in peoples' hearts and impacted routines.
What may explain this high number of restaurant-loving respondents is that, for many people, restaurants don't just serve food. A second survey done by Datassential found that the top two reasons why people wanted to return to restaurants were the desire to support local businesses and the desire to return to normalcy. From this, we can understand that while trying new restaurants is fun, the sense of community linked to our favorite local spots is what is particularly appealing restaurant goers.
With all of the sentimentality towards local restaurants noted, we can't forget that a major thing we miss about our favorite restaurants is the food. Although takeout has been a blessing, the excitement you feel when you see your waitress walking with a warm plate is hard to replicate. Keeping this in mind, we can get a better sense of what food in particular people are missing by looking at econolight's reports of which types of restaurants people miss most.
According to their survey, around 30% of respondents miss American food the most, followed by 18% of respondents missing Mexican and Italian food, respectively. There has been some effort to create at-home experiences for lovers of the most popular varieties of food. Some Mexican restaurants have created build-your-own taco kits. Similarly, Italian restaurants are equipping their takeout patrons with everything they need for a pasta meal. Still, the in-restaurant dining experience is what makes these restaurants specials. Their comforting flavors and family-style serving are especially cravable during self-isolation.
Other highly-missed restaurants varieties included Japanese and Chinese restaurants, each with about 10% of respondents reporting their special longing to return. Given the lack of popular knowledge for home chefs in preparing these regional cuisines, the closures have been especially hard for sushi-, szechuan- and stir-fry-loving patrons.
However, with the best estimates for COVID-19 vaccines putting forth a 2021 date, we won't be returning to dining-as-usual for quite a long time. As sad as it may be, we will have to accept that our favorite booths or barstools will remain empty throughout the year and we will have to embrace some of the more creative ways that restaurants are adjusting to the pandemic, be it meal kits, mass-orders or even robotic food preparation.
Until then, we can all keep dreaming about our favorite restaurants and anxiously await the next delicious bite we take in person.