Four Recipes to Impress this Thanksgiving
Win the hearts and stomachs of your friends and family with these easy recipes
My mother always told me it's rude to arrive to dinner without bringing anything. Being a full time working mother of two little girls and wife to a husband who has burnt water, I usually opt to bring a bottle of wine. This year we are being hosted not once, but twice for a thanksgiving dinner. Seeing as this is a holiday where food is the focal point of the evening, I feel it's only fitting to bring something that doesn't get poured into a glass. Here are five easy and impressive dishes that would win over any crowd (not to mention none of them are pumpkin pie).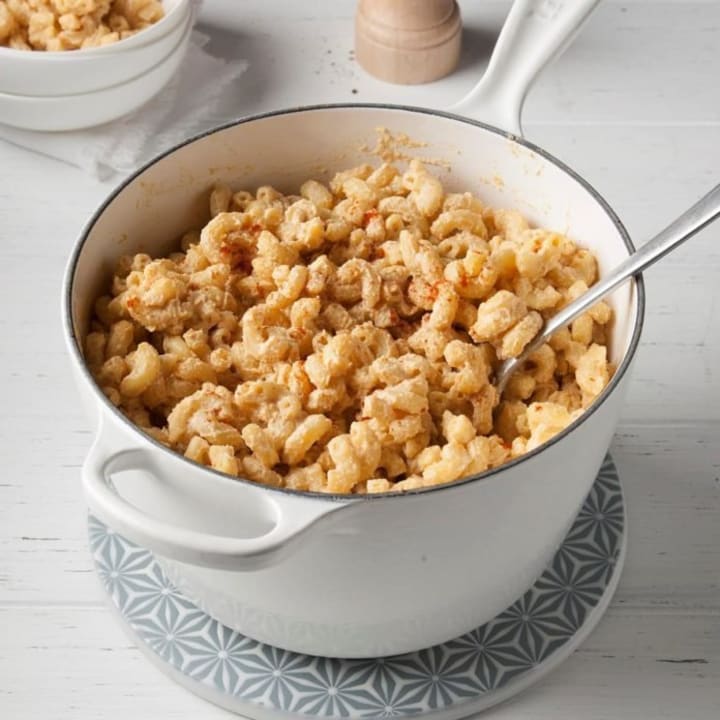 Vegan Mac and Cheese
I know what you're thinking; cheese isn't vegan. I have a surprise for you, no one will know with this recipe and it will impress that one family member who waited until after the turkey was in the oven to announce they were no longer eating meat (that's a true story for another time, folks). This recipe is easy enough to put together the night before and throw in the oven the day of, and arriving with something vegan is always an impressive move. I think it proves to a room full of strangers that you were aware of others needs.
I have made this one for regular family dinner nights, sometimes with cauliflower and butternut squash puree blended in as the sauce to sneak some vegetables into my kids diets.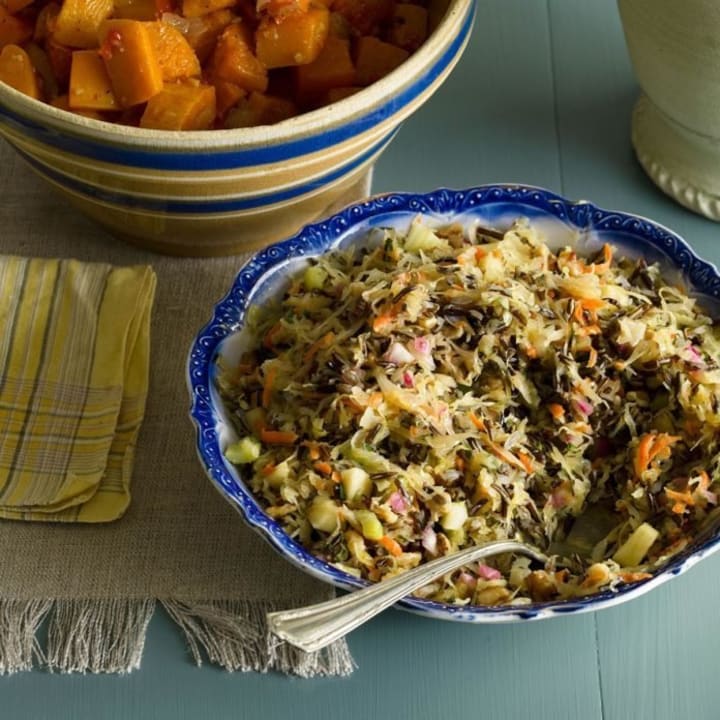 Northwoods Wild Rice Salad
I'll admit that I haven't made this one yet, but I couldn't help myself when thinking of easy recipes perfect for Thanksgiving. This one looks so amazing and it's so different from anything else I've ever seen, not to mention it's full of some of my family's favorite ingredients. I love the fact that you cook the rice ahead of time and let it cool completely, and once you mix everything together it's supposed to sit and marinade for another 4 hours. Those long wait times work perfectly into my work schedule. I'm able to make the rice on Wednesday night, mix the salad together Thursday morning and it's ready to be served Thursday night.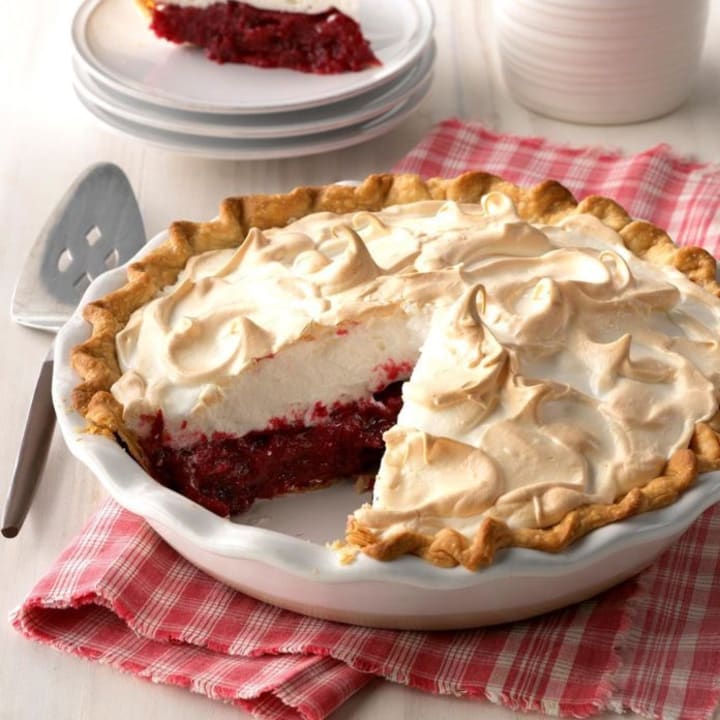 Meringue Cranberry Pie
I promised no pumpkin pie, other types of pie are absolutely on the table. Personally, I feel like pie is a risky desert to bring because they are so prevalent during this time of year. Pumpkin, Apple and Pecan are the standards of the night, so if you are planning on making a pie I recommend making one that's not on anyone's usual list. This cranberry and meringue pie has all the best flavors of the season and will become a staple of the holiday. The best part about making a pie is that it gets made ahead of time so you can make this at your leisure and it's ready for desert when you are.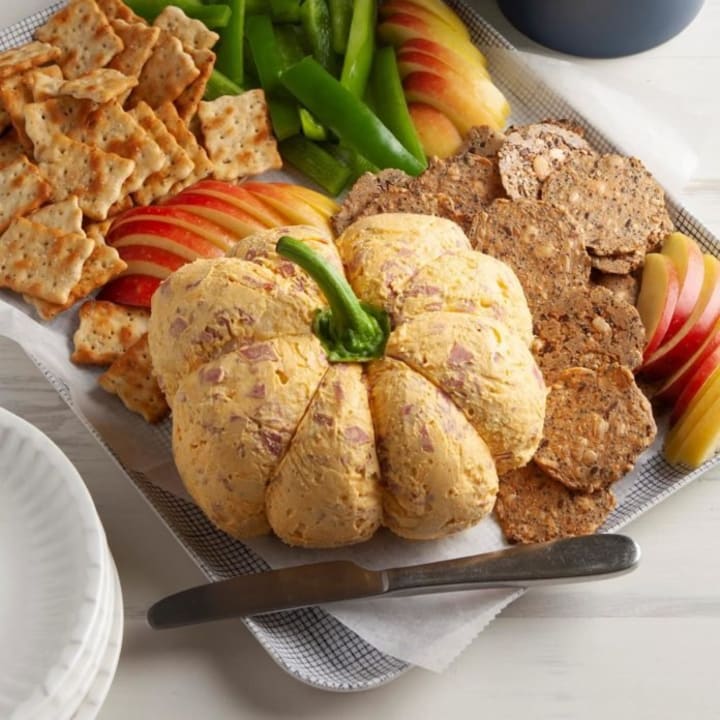 Pumpkin Cheese Ball
This adorable cheese ball makes for the most adorable focal point on any charcuterie board. Cheeseballs are fun and easy to make ahead of time, not to mention a great activity for the whole family to help with. My four year old loves to get her hands a little messy and mold the cheese ball together. Make sure to arrive early with your charcuterie board so it can be used as an appetizer alongside a few pre dinner cocktails.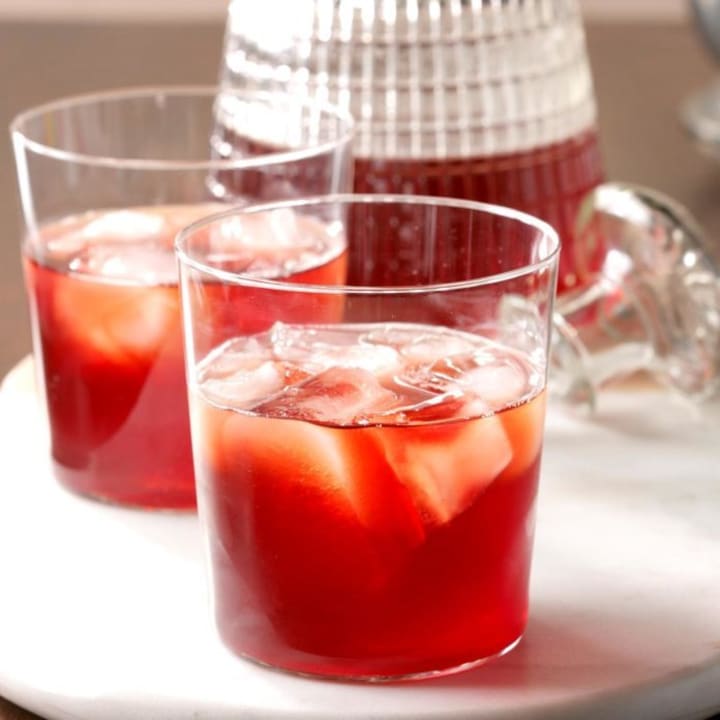 Bonus Cocktail! Cranberry Bourbon
Like I said, normally I just show up with something to drink and it does the trick to make an excellent impression. This Cranberry Bourbon is simple and versatile, since you can add or replace certain ingredients to change the drink around a bit. Add a stir stick of rosemary to add a little additional fall flavor.
I hope these recipes inspire even the busiest of bodies to make something easy yet impressive for their family and friends.