Fish Dinners in a Snap
Eating Healthy Quickly and Deliciously
Shrimp Scampi with Zoodles
I was raised eating and loving all kinds of fish dinners. We usually ate fish or pizza on a Friday during Lent. This tradition was carried on when going out to eat as well. You always wanted to try some foods you don't usually make at home. And, of course, we have the 7 fishes on Christmas Eve. I hope to simplify some of these recipes for you so you can whip up a fish healthy dinner whenever you want.
Believe it or not shrimp scampi is the very easiest. It is made oreganata by adding some oregano, Italian seasoning and basil if you like. Here is the simple way to make it:
Rinse and devein shrimp. Melt one stick of butter for every 20 shrimp. Put in pan with lemon juice, fresh garlic and onion powder. Make the mixture so that it is very moist. If you want to make it oreganata, just add bread crumbs on top with oregano and Italian seasoning. You can even add Parmesan cheese. You should bake at 375 for about 20-25 minutes. Take a look at the top of bread crumbs, if you like it browner you can always broil for a few minutes. Then enjoy!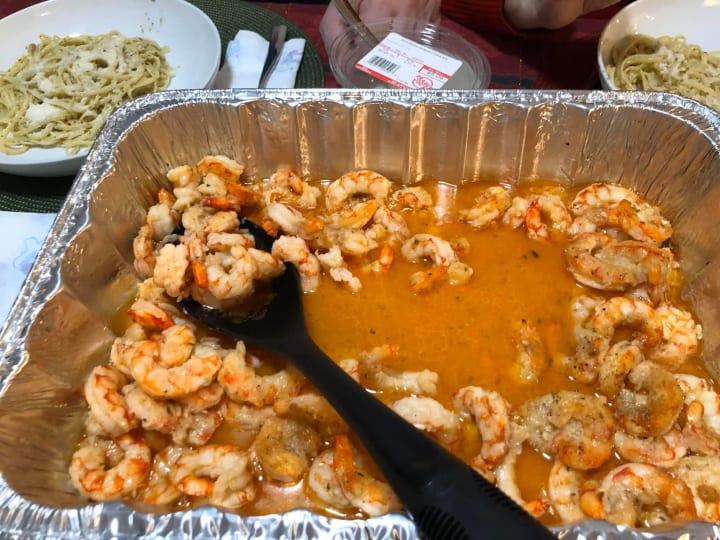 Through the years of experimenting with different types of fish and cooking, I have come to love using parchment paper. At first, I was nervous about putting paper in the oven but I finally tried and now I am hooked. I made my favorite fish, grouper, using parchment paper. Put each piece in its own paper. Season with a drizzle of olive oil, garlic, onion powder, dill, and you can put a vegetable on top (like zucchini). Fold up and close all ends before putting in pan. I cooked grouper for 20 minutes at 375. The parchment paper is hot when you take it out and the juices will pour out once you open it. The paper keeps the seasonings inside. Better than delicious.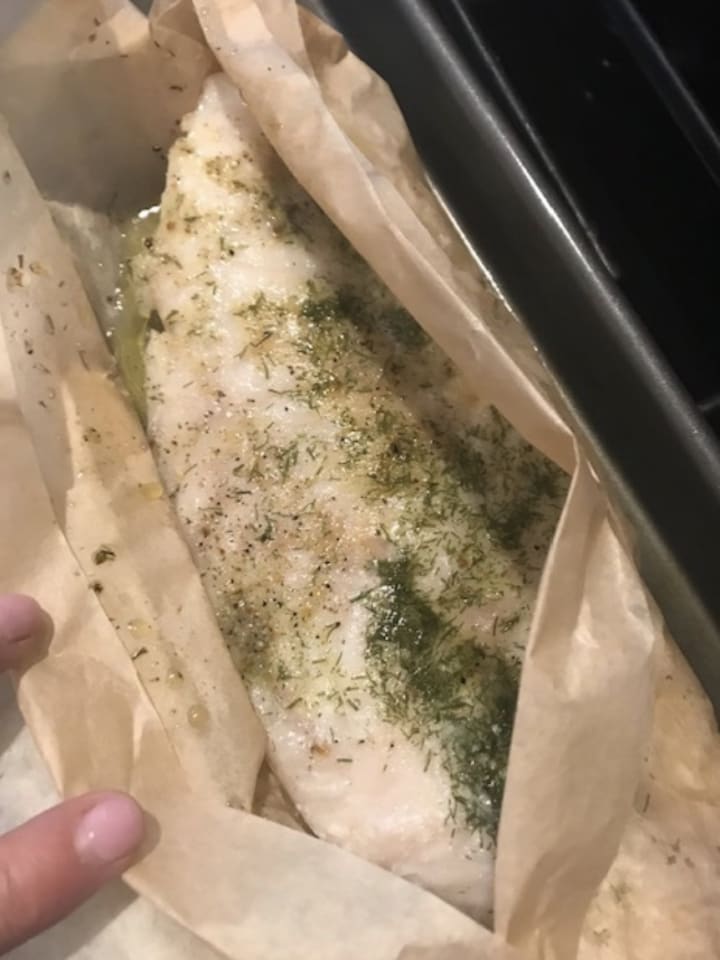 Another one of my favorites is linguini with clam sauce. This is my go to meal. While the water is boiling for the pasta you can prepare the sauce.
Recipe for Linguini with Clam Sauce
Ingredients:
. 1 pound linguini
. 1/4 cup virgin olive oil
. 4 cloves garlic
.1 tsp. Dried thyme leaves
. 1/2 tsp crushed red pepper
. 1/2 cup dry white wine
. 1 (15 oz) can whole baby clams, with juice
Boil water and cook linguini to your preferred taste (a little al dente is better as it will cook in sauce later). In a large skillet add other ingredients and cook to a light boil. Add linguini and cook together for another 2-3 minutes. Enjoy!!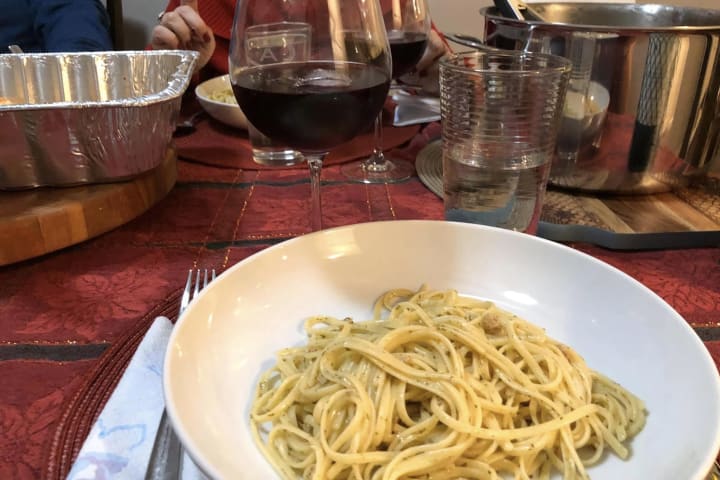 If you are trying to stay away from pasta, I have used zoodles as my go to replacement. I have bought two different utensils to make zucchini into noodles but often just settle and buy it already done in the produce section. This saves time after a long day at work. Cook the zoodles in a sauté pan with olive oil and spices. I usually add fresh garlic, onions and basil if using with fish. Separately I will cook my clam sauce or shrimp scampi (without the breadcrumbs) and add together at end. After zoodles cook about five minutes (keep turning them), add your shrimp scampi and cook for a few more minutes and voila! A healthier version of pasta with fish.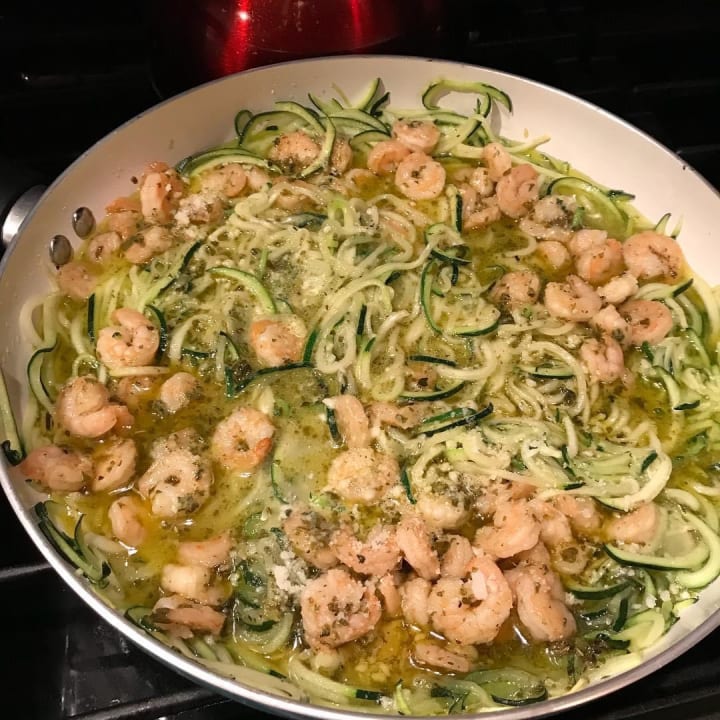 Be creative when cooking fish. Most can be baked for 20-25 minutes and seasoned to your preference. Often I will stick under broiler, especially salmon, to give a little blackened texture. I have used hot spices to make a more blackened catfish or mahi-mahi but it just depends on my mood of the day.
Cooking fish with pasta, vegetables or on its own is a healthy addition to your diet. It's light and tasty and makes you feel satisfied while trying to stick to a healthier regimen. That doesn't mean that I don't enjoy the fried calamari or New England Clam Chowder once in awhile. But only in moderation. It is easier to eat healthy when you change your varieties and experiment with different spices. Don't be afraid to add your own favorite spices to these fish dishes. Buon Apetito!!
About the Creator
I am an elementary educator and freelance writer. I enjoy writing about education, health and fitness and every day life issues. You can find my writing at egallagher.contently.com and my blog, Just Me, https://egallagher713.wordpress.com
Reader insights
Be the first to share your insights about this piece.
Add your insights