Family Meatloaf
How to make my Filipino-American Embutido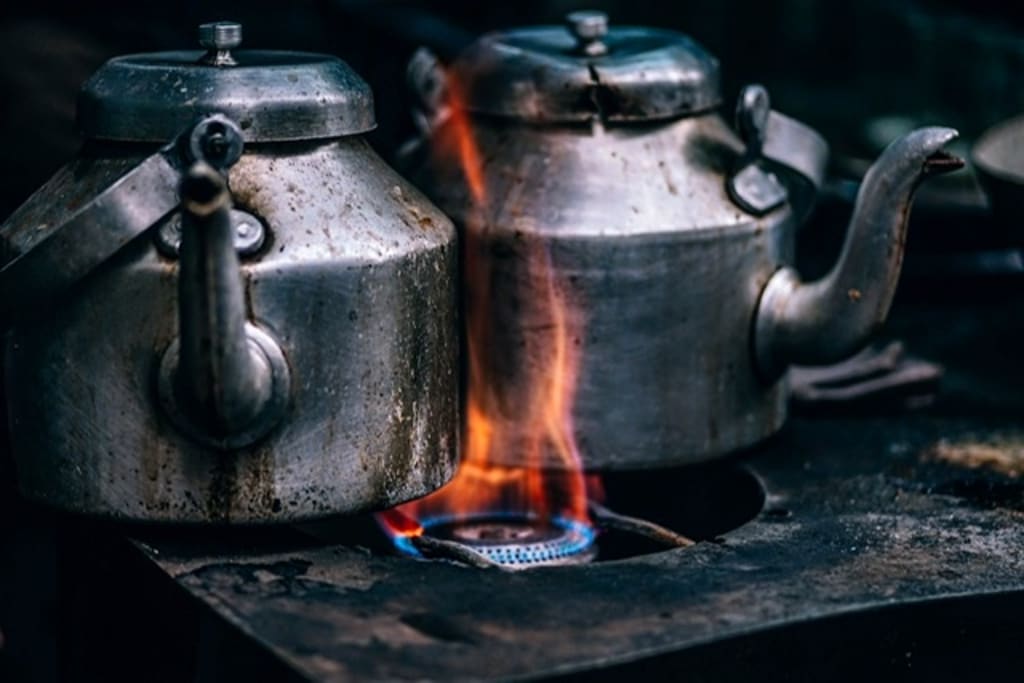 Photo by Pexels on Pixabay
Ground round
Yellow onion
Garlic
Pepper
Paprika
Parsley
Raisins
Baby Bella mushrooms
Day-old loaf bread
Milk
Cheddar
Eggs
Unsalted butter
Bacon
Sweet Filipino hotdog
Soy sauce
Chili sauce
Brown sugar
I like to imagine my mama learned how to make one of my favorite dishes, traditional meatloaf, by seamlessly blending several different influences together: direction from my dad who was a Navy cook, Mrs. Skinner's cookbook, Filipino recipes, both written down and orally-relayed, the latter whispered patiently in her ear when she was a child, while being taught to cook basic dishes like boiling the perfect pot of rice, to more elaborate fiesta fare, like the Filipino meatloaf, the embutido.
I had learned how to make a variation of this dish by watching her create it over the years, and listening to her as she dropped little secrets here and there while she guided me (like how ketchup makes a wonderful tomato sauce substitution in a pinch). As I got older and could be depended on to be helpful and precise, she would allow me to do little tasks like chop up the bread to be included, or massage the meatloaf. Even later, as I had a son of my own and could pass on these recipes to him, my mama had handed the process over to me, letting me make her meatloaf and infuse it with my own flare and contribution to our ongoing tradition.
This is my Filipino-American meatloaf.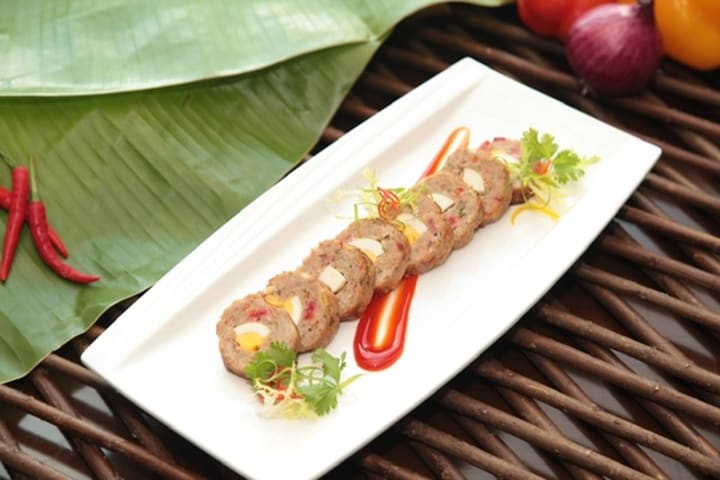 You can use store bought bread crumbs, but day-old simple loaf bread sops up the all the flavors and the drippings of the meat. I like to set aside about 4 slices, covered, on the counter to allow them to become slightly stale. You can also very gently toast the bread to get the right texture. Cube the slices 1/4-1/2inch portions. Set them aside.
Finely chop 1/4 of a small yellow onion and peel and mince a large clove of garlic. Coarsely chop 2 cups of the mushrooms. At this time you can also cut the Filipino hotdog and the bacon into tiny squares (these 2 ingredients are optional, the meatloaf is still tasty without them). If you wish, you can lightly sauté these ingredients in a tablespoon of butter beforehand to add even more interest to your meatloaf's flavor profile. Set these items to the side for now as well.
At this time, you can preheat your oven to 360 degrees. I like to use a medium size Pyrex baking dish for this recipe, and smooth a very thin layer of butter on the bottom of the pan. In a large bowl, begin combining your remaining ingredients with the 1 lb. of ground round— 1/4 teaspoon of pepper, a liberal sprinkle of paprika, 1 tablespoon of parsley, 1/2 cup of raisins, 1/2 cup of milk, 1/2 cup of shredded cheddar cheese, 2 eggs. Add 1 teaspoon of soy sauce, 1 teaspoon of brown sugar, and 2 tablespoons of chili sauce to the mixture. Also at this time add the breadcrumbs and sautéed mix of onion, garlic, and mushrooms. Massage all these ingredients in well with each other.
Form two loafs of equal size side by side on the baking dish to allow for the meat and all the ingredients to cook evenly. Top off each loaf down their middle with a small amount of chili sauce and and shredded cheddar.
Allow to cook at 350 degrees for 45 minutes (taking meatloaf(s) out at the halfway point to bath in drippings), or until beautifully browned all over and firm when you pass the tines of a fork through.
Delectable pairings:
* This dish works superbly with garlicky mashed potatoes and a simple steamed vegetable, like broccoli.
* Any robust red wine pairs perfectly, but I love the fruity complement a good sangria brings out, as the dinner beverage.
Enjoy! I hope your family loves it much as ours does, and I hope you can put your own loving additions to make this family recipe a tradition, too.
recipe
I am a poet, podcaster and blogger living in the SF Bay Area. I have too many cats and dogs a-plenty. Yes, I have been known to don a tiara and break into song. IG: phynne_belle | Twitter/FB: PhynneBelle | Ko-fi.com/phynnebelle
Receive stories by Tricia De Jesus-Gutierrez in

your feed