Fall Activity: Making Banana Bread That Looks Like My Dog
Third Place in Trick or Treats Challenge
I'll call it bark-nana bread?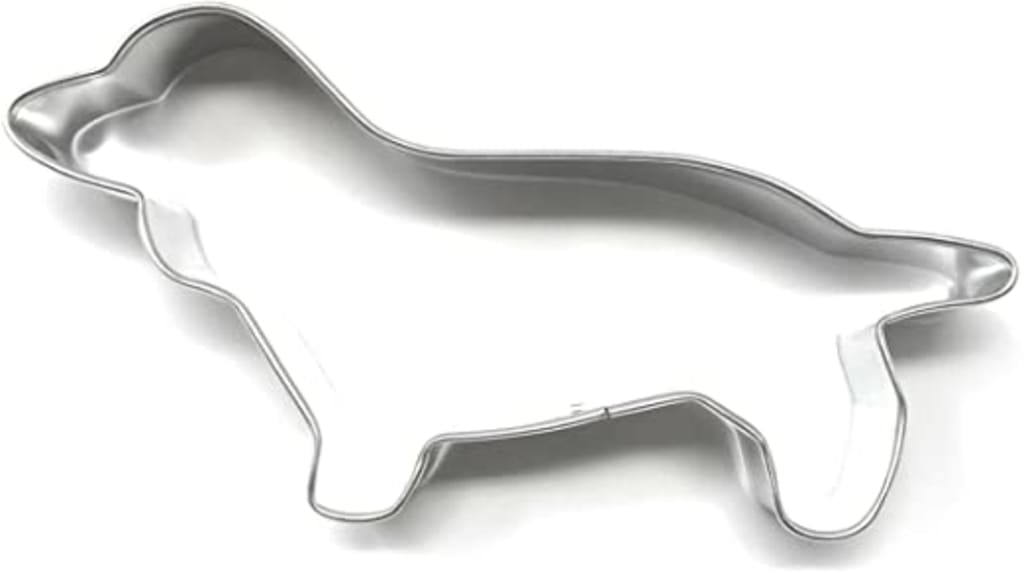 Happy Autumn, fellow culinarians! When the leaves start to fall, it's time for the dough to rise.
Every Fall, the frisky cool air always inspires in me a baking spirit as short-lived as the changing leaves. This typically extends for one disastrous October week leading up to Halloween where I try to make uncooked brownie balls that look like eyeballs or cookies topped with black licorice that make it look like a spider.
But since, baking-wise, 2020 has been the Year of Breadmaking, this week I'm going to attempt to make a nice velvety banana bread loaf.
And instead of attaching it to a spooky-theme I'm going to make it look like my dog. Because I'm more in need of laughs than I am frights this year. And I'm bored.
To start, I need to get some dog/baked goods crossover inspiration to visual the final product in my mind. Time to take this quiz by Bored Panda:
Puppies Or Food? 12 Pics That Will Make You Question Reality.
(This is a crucial first step, I swear.)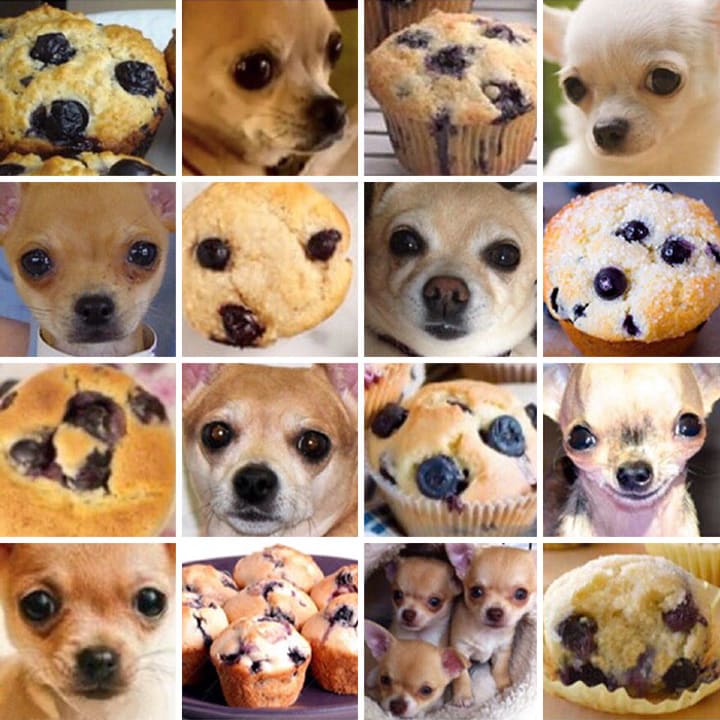 And now we are ready t0 go. For this project, meet... my muse.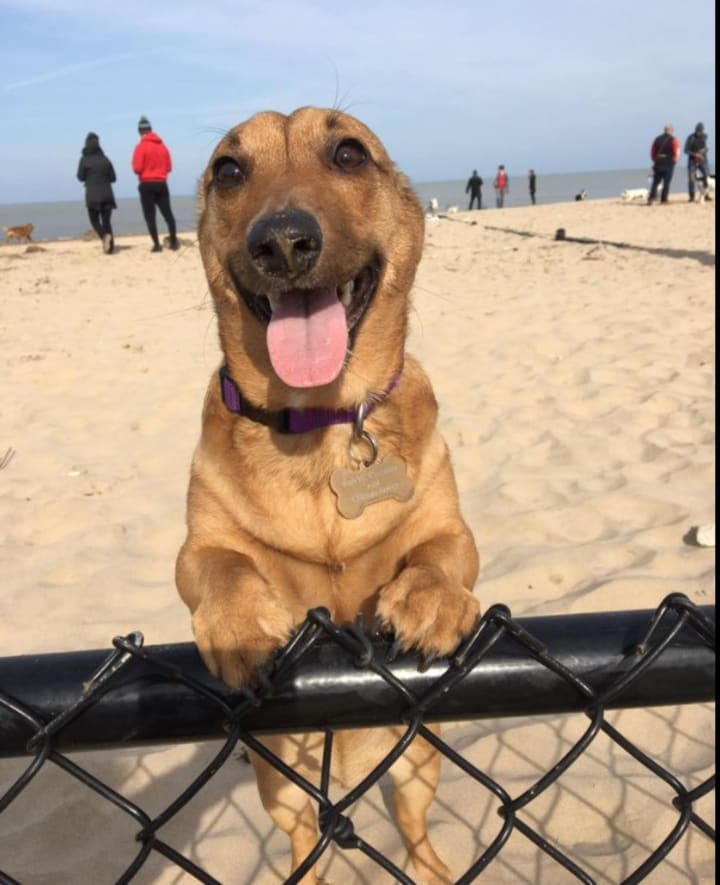 This is our adopted pup Scully, half-dachshund half-angel. She was found at only a few weeks old abandoned in the Kentucky wilderness and has since risen through the ranks to become my sous-chef in the kitchen. (In that she has assigned herself official taste-tester of everything I cook.) Since adopting her a little over a year ago Scully has been the light of our lives; I'll do anything for her-- including crafting my banana bread in her image in tribute to her one-year anniversary with us. Being part dachshund, she naturally has a long, loaf-ish body so I can't let her down with a disappointing food art portrait.
Though Scully is a crossbred, this creation will be pure bread.
Let's light a campfire-scented candle and get started.
BARK-NANA BREAD RECIPE
INGREDIENTS:
- 2 cups of flour
- 1/2 cup of butter
- 2 eggs
- 3/4 cups of brown sugar
- 1 teaspoon of salt
- 1 teaspoon of baking soda
- A dash of cinnamon
- 3 bananas (once they've gotten their dapple spots)
DIRECTIONS:
- Preheat the oven to 350 degrees.
- Peel bananas and mash them in bowl until it's almost a creamy texture.
- In one bowl mix flour, sugar, baking soda, and salt.
- In another bowl, mix (melted) butter, eggs, and the freshly mashed bananas.
- Combine the two bowls and mix it all together.
(You can also add a dollop of plain yogurt to help moisten it.)
-Pour mixture into a loaf pan and bake for 50 minutes. Do the toothpick test to make sure it's fully baked.
- Once you pull it out, tap a little cinnamon along the top of the bread loaf. The freshly baked smell combined with the cinnamon fills the kitchen with a scent Febreeze would be envious of.
DECORATIONS:
- After that, I used chocolate icing to draw on her features. ( A more ambitious animal-art pastry chef might use raisins for eyes and noses but chocolate is more delicious.)
And here she is!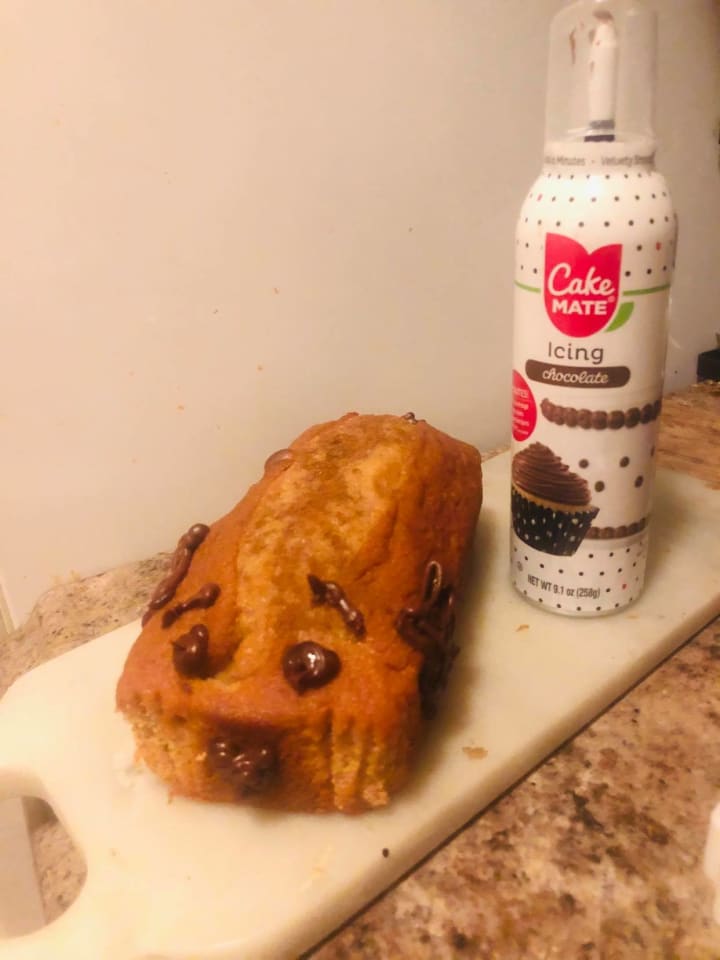 Now it was time for Bread Scully and Real Scully to meet.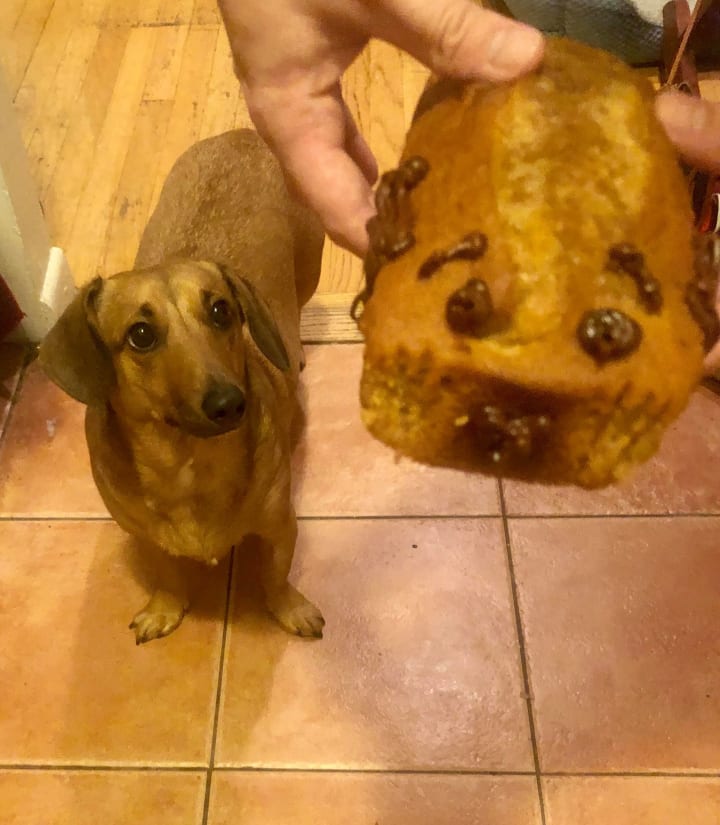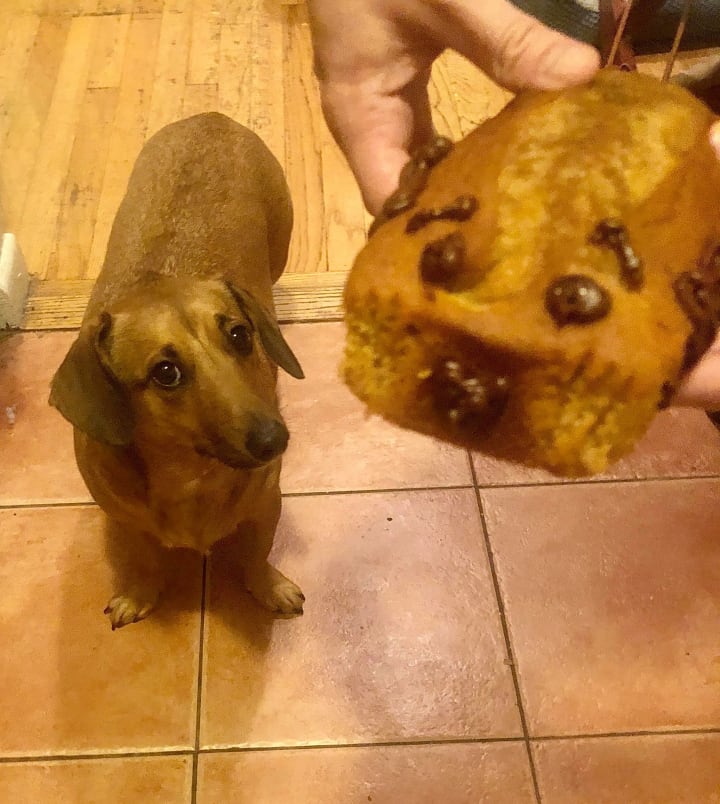 Insulted at the comparison and my refusal to let her eat Bread-Scully's face off, Scully stormed away from the photoshoot. Oh well.
I hope you all enjoyed this fun Fall activity idea and easy banana bread recipe! I encourage you to all make baked goods in the image of your pet friends and see what you wind up with. (Hopefully your pets will be more impressed with your creation than my own was.)