English Food: From good to great to bloody brilliant
A list of the best British foods, what to drink with them and where to enjoy these special beauties!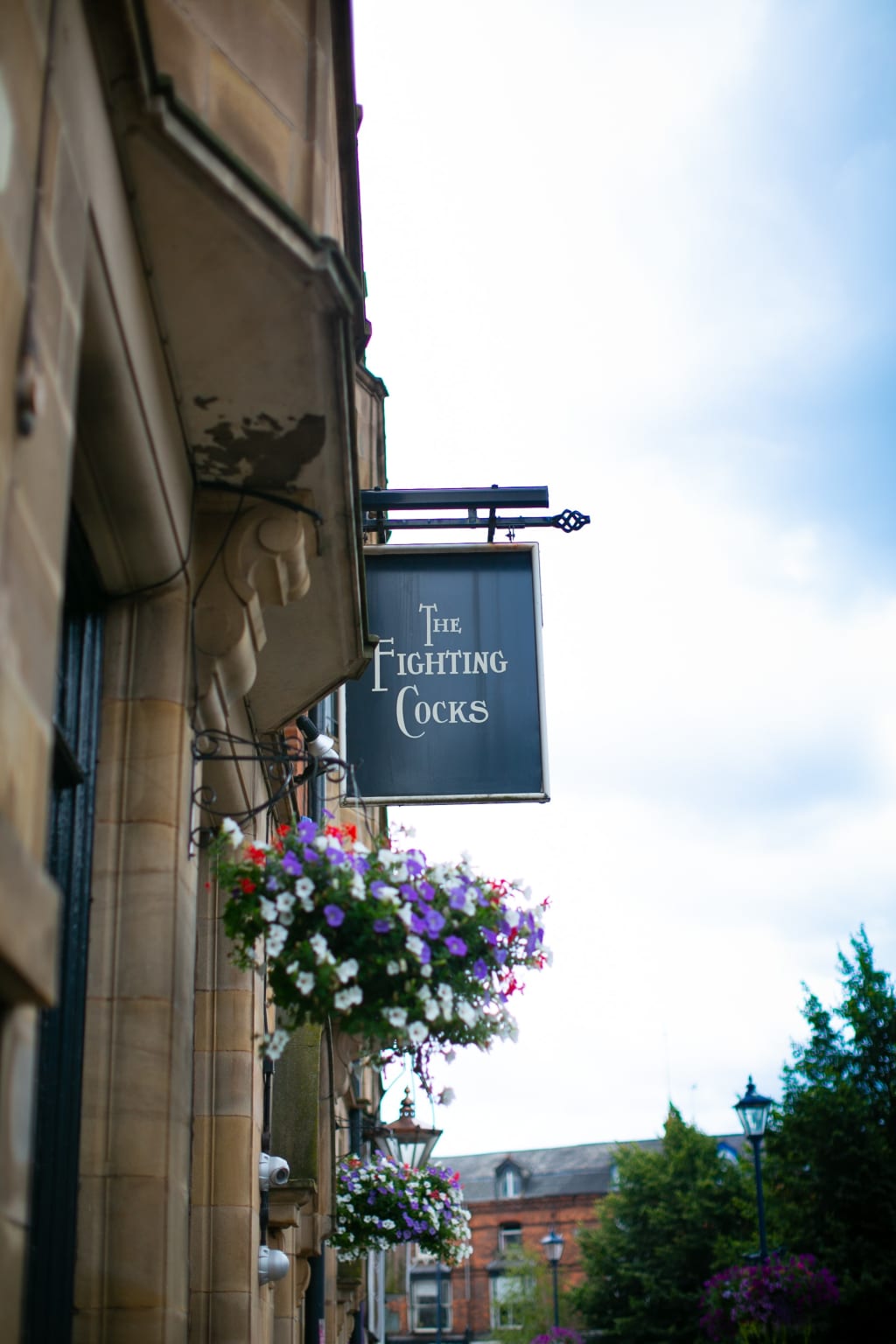 Your typical english pub
When tasked to write a listicle, I must admit it didn't take me long. At first I thought about my favorite beaches, or cities, then marvel characters or sci-fi movies. But then it occurred to me that all of these had probably been written about before, so when researching Vocal, to my surprise I couldn't find a list of the best english food.
This list is in no particular order as when I started to write, I found it hard to actually rank them as they all reminded me of days growing up in England and fond memories of what we do really well...eat and drink.
* Classic english roast (roast pork or roast beef with Yorkshire puddings). A good english roast can be whipped up in a matter of a few hours by most english people. It's a traditional family meal, which in England is always on Sunday after watching a good day of rugby or walking across the fields with the dogs. My mother was a master at making Yorkshire Pudding (known as popovers here in the USA) and also perfected the art of how to make the absolute best crackling on the pork - this tasty morsel was the main reason for many squabbles among us siblings when it came to who had the best piece of crackling. A roast meal has many varieties but these two listed are always my favorite ones. Make sure the host doesn't over cook the vegetables, a classic english mistake.
Drink: Châteauneuf-du-Pape
Where to enjoy: At an english home (make sure your hosts have classic Coleman's mustard to go with the roast - if not, bring your own as a housewarming gift)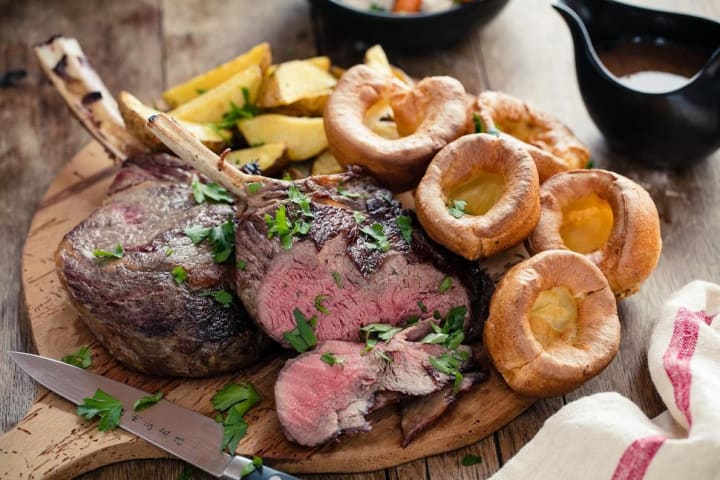 * Gammon, fried eggs and chips (no mushy peas please). Gammon is a cut of pork, salty and thick like a steak, and I have never found it in the USA, so whenever I go home, I seek out a pub and have this as one of my favorite meals to enjoy back home. It's delicious and really easy to make. Any good pub who knows how to please their punters will have this on the menu. I favor the wide cut chips (aka french fries) and can do without the roast tomato, but many places add one for color!
Drink: Tall pint of good english lager or if you prefer, a pint of bitter lager
Where to enjoy: At an english pub watching a rugby match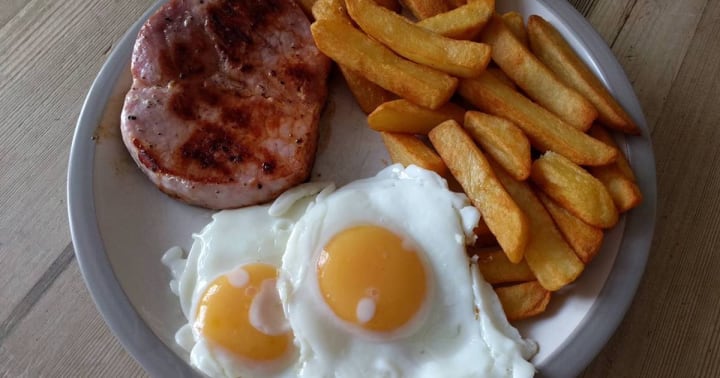 * Ploughman's Lunch (with Dorset Blue). In Dorset, where I grew up, we are very proud of our cheeses - cheddar will do but I prefer a good strong, crumbly blue cheese. A ploughman's lunch usually consists of a hunk of classic english white or brown granary bread, some homemade pickle (sauce not the green pickles you find in the USA), a rather large piece of cheese or two, a few pickled onions and maybe some salad tossed on the plate. A little known fact that this dish was invented as a marketing term in 1957 by the Cheese Bureau, an organization formed to promote the sales of cheese!
Drink: English Cider (my go to drink in England - funny thing is that I never drink it here in the USA. It just tastes different).
Where to enjoy: An authentic English country pub (not one in the middle of the city)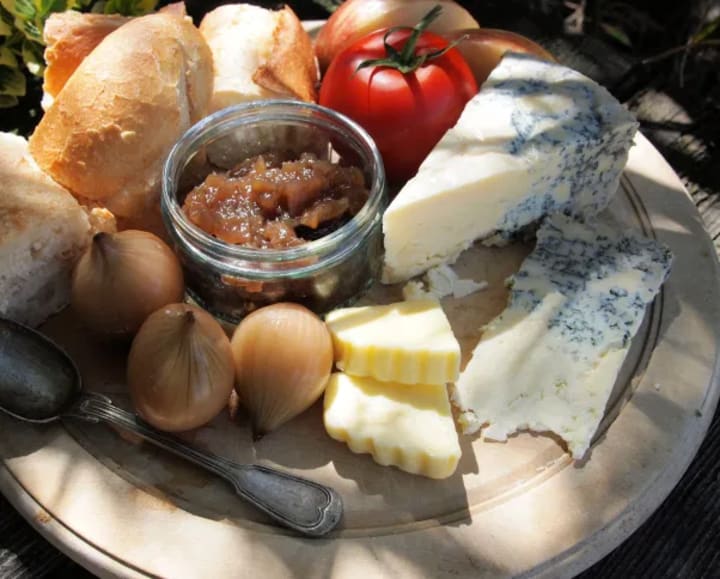 * Baked beans on toast (make sure its the English Heinz and not the American variety). My boys love english baked beans. I buy them at Publix and they beg me to have them with sausages, eggs or steak. English beans are red and have a savory sauce - not brown, sweet and sickly like the barbecue baked beans. They go very well on a piece of well buttered toast, with some cheese sprinkled on top or something that is very popular now and when I was growing up, was to have them in a baked potato. This was (and still is) my comfort meal and one that kept me going on many an occasion when I couldn't be bothered to cook but nonetheless needed a hot meal.
Drink: Glass of milk (in England you can still get milk delivered in a bottle - this is by far the best milk to have, fresh from the local farms)
Where to enjoy: At your roommates house when you don't have any money left and want a good basic meal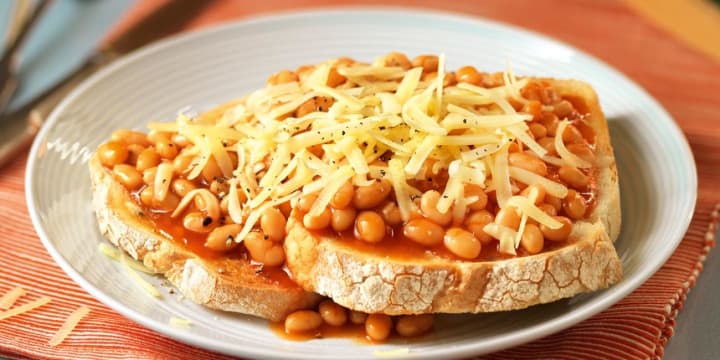 * Chicken Tikka Masala (is it Indian or English?). Many people know that chicken tikka has been around for thousands of years as an Indian dish. Rumor has it that someone in an english pub complained that his curry was dry and out came the Tikka Masala version (add a reach creamy tomato sauce to that boring tikka chicken). Not sure who to believe and no doubt while this dish has serious Indian/southern asian origins, England has some of the best Indian restaurants in the world. No kidding. This dish reminds me of late nights with my brothers and good times with my friends. Oh and don't forget to ask for a garlic naan bread to scoop up all that wonderful sauce.
Drink: Malbec or glass of milk (if you asked for hot)
Where to enjoy: London or Birmingham have the best curry houses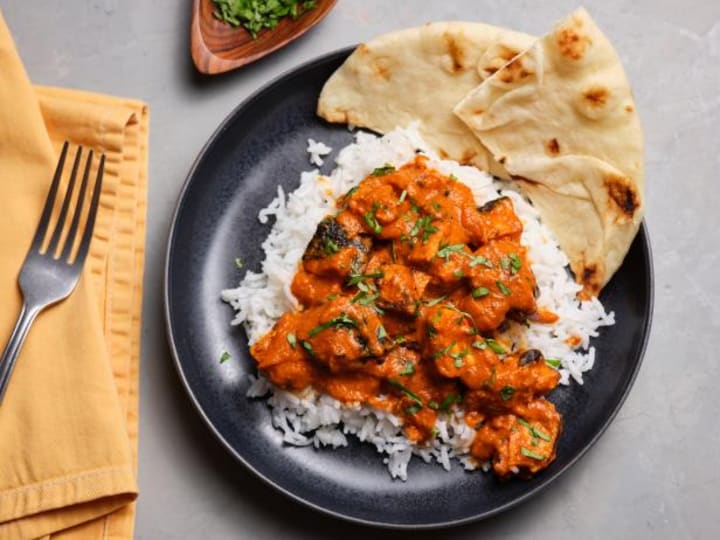 Here are my two favorite desserts to have in England. Again rarely found here in the USA - not sure why - as both would be a lovely surprise to see on a menu one day.
*Sticky toffee pudding (add a dollop of clotted cream) with a glass of 10-year old tawny port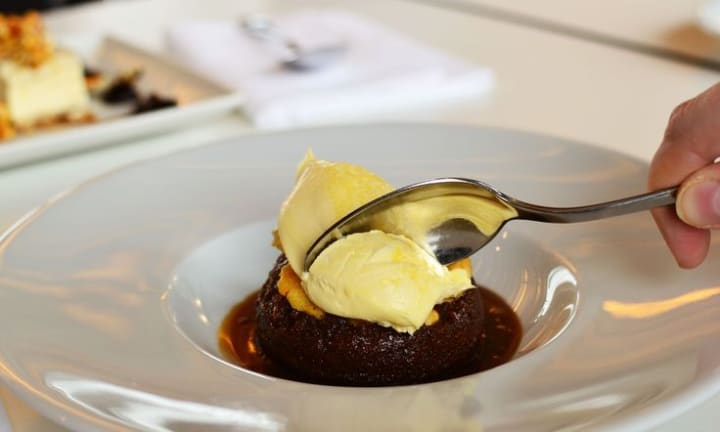 *Eton Mess (best with clotted cream) and a glass of champagne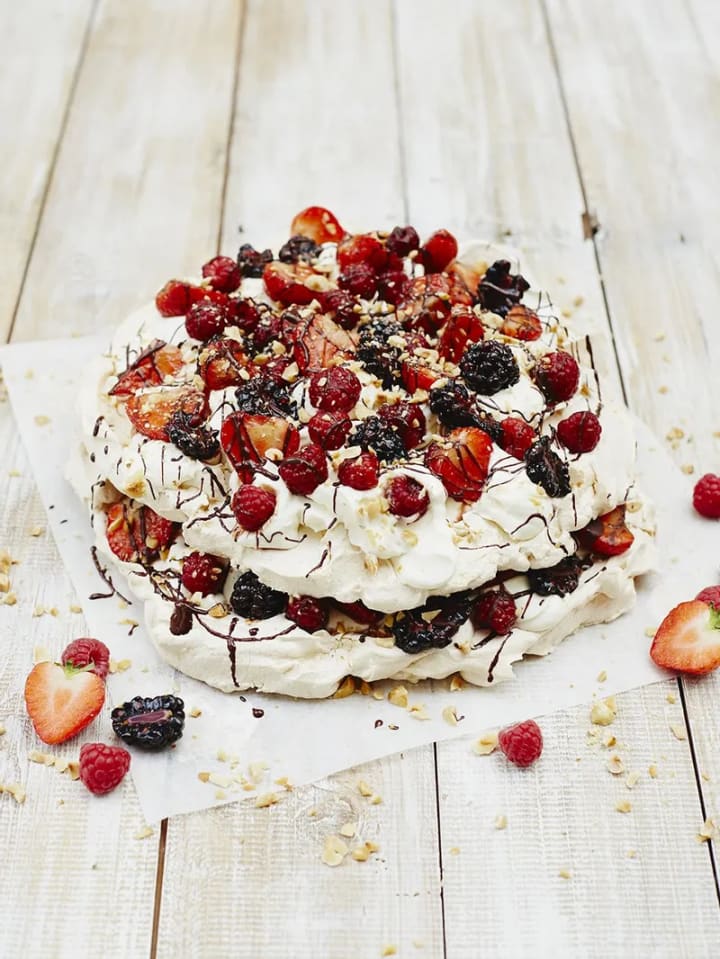 BTW never ever attempt to try a Spotted Dick - a particularly bad english cake with sultanas or raisins…...yuck. And stay away from haggis (although not technically english).
It will be interesting to hear if people agree with my list. I know there are some well known dishes that I have missed like Fish and Chips or Shepherds Pie, or maybe the classic English Tea served with scones - but I feel like these dishes although good have become quite ubiquitous across the world - and therefore don't really remind me of home anymore. Enjoy everyone and please don't say the English have no good food. We have some of the best dishes, pubs, chefs and home cooks in the world.
list
About the author
CEO of Creatd (NASDAQ: CRTD) and Vocal. A mother first, media executive second and finally a lover of the oceans and nature.
Follow me on Linked In: https://www.linkedin.com/in/laurie-weisberg/
Reader insights
Be the first to share your insights about this piece.
Add your insights