Energy Bites - a No-Bake Snack
A poem and a recipe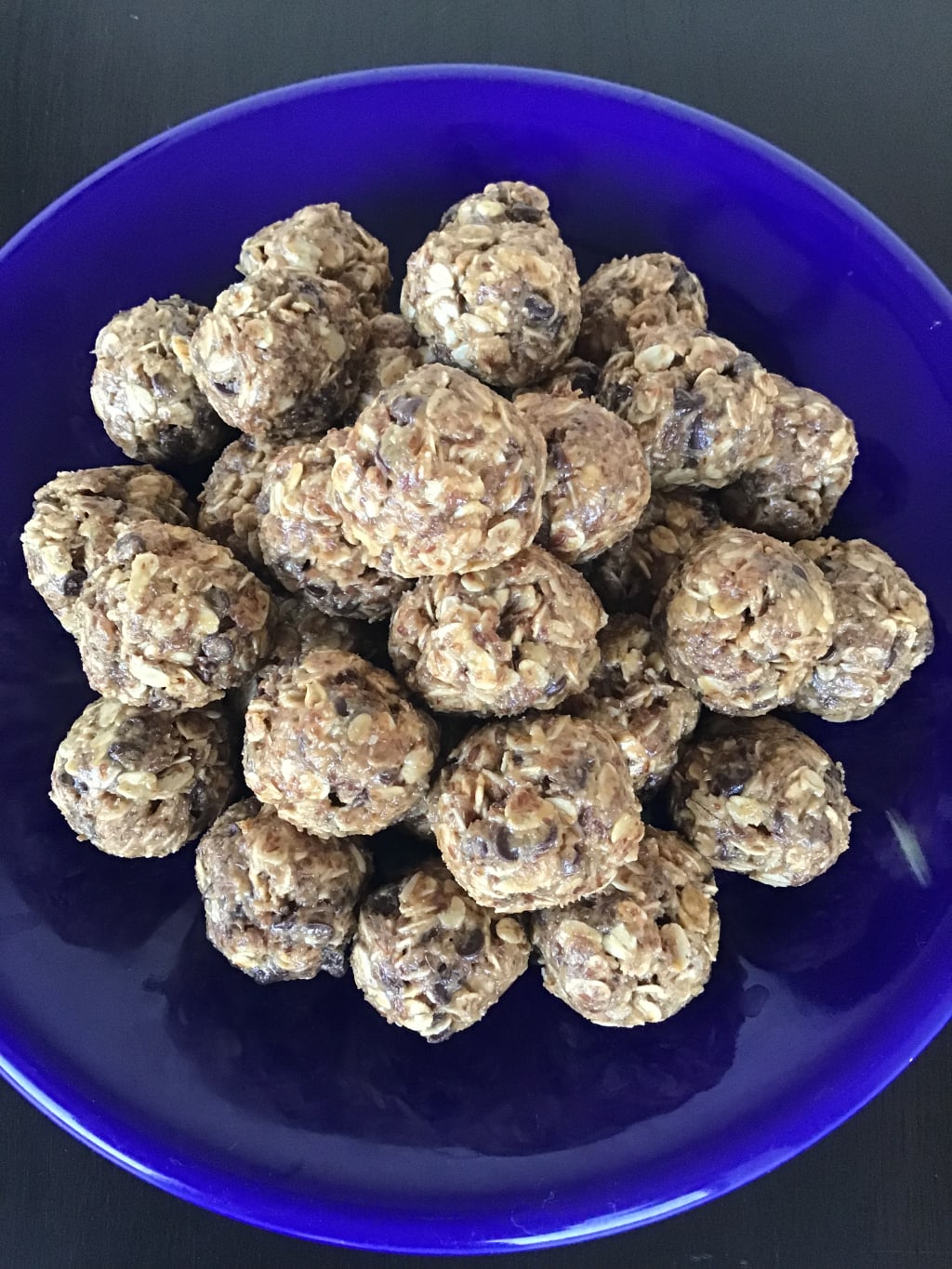 Photo by author
It's been a long and tiring day
My stamina has drained away.
I'm feeling run down, I've lost my pep.
My feet are dragging with every step.
*
Caffeine makes me fidgety,
So no more drinking liberally.
Now what revives and makes a difference
All without a crashing consequence?
*
I desire the perfect snack
To help me get my energy back.
Then I'll toil with nary a yawn,
Facing challenges head-on.
*
Have you ever craved a treat that has some protein to keep you from getting hungry when you're on the go? Maybe you wanted to make cookies but didn't want to heat up your kitchen. Or maybe you didn't want to babysit a timer or worry about a burned batch. I've got just the answer.
Energy Bites are a cross between a cookie and a granola bar. They are vegan and no-bake. Low sugar or savory versions can be made with just a few modifications. There are many ways to tailor Energy Bites to your taste, and the recipe can be easily halved or doubled as needed.
Children have fun making Energy Bites, as long as they don't mind getting their hands a bit messy. When I watched my youngest brother's kids for a week, they loved making and eating these treats. You can pop two or three in a Ziplock bag for a boost during the day or for a hike. My oldest brother mistakenly called them Energy Balls. At least he doesn't tease me about having bigger ones than mine!
Enjoy!
Energy Bites
1 cup rolled oats
½ cup mini chocolate chips
½ cup ground flax seed
½ cup peanut butter
½ cup honey
1 teaspoon vanilla extract
Mix all ingredients. To minimize the mess on your hands, you can refrigerate the dough for 30 minutes. Roll into balls of desired size (approximately 1 inch). Chill in freezer or refrigerator to set.
*
I favor natural creamy peanut butter, but any kind will do. For peanut allergies, pitted dates can be substituted.
For less sugar, chocolate chips can be replaced. See below. Honey can also be substituted for or combined with agave. Increase flax seed and/or peanut butter to establish stickiness.
Optional add-ins:
Raisins or Craisins, chopped
Coconut
Chopped nuts of choice
Chia seeds
For a savory version, try replacing the chocolate chips with chopped fresh fruit (I love mango) and adding cayenne pepper or Tajin to spice things up. Keep this version refrigerated.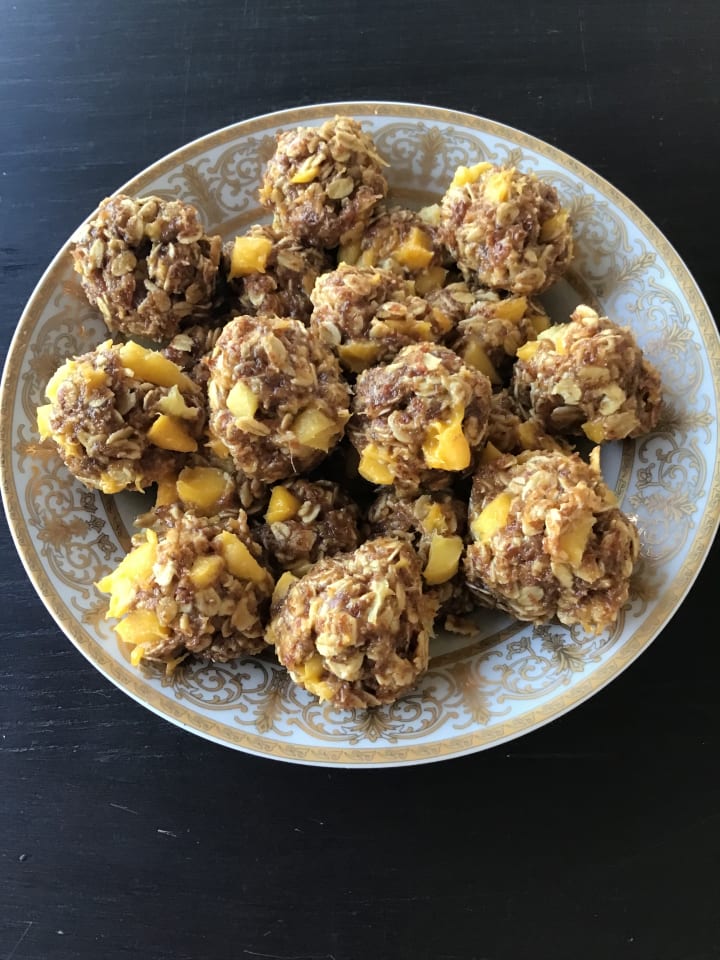 I hope you delight in this poem and recipe.
This is part of the wonderful Vocal Cooks Collaborative.
Here are samples of our most recent additions:
recipe
Julie has been a music teacher at a public school in Arizona since 1987. She enjoys writing, reading, walking, swimming, and spending time with family.
Receive stories by Julie Lacksonen in

your feed