Eating the Real Iceland
Reykjavik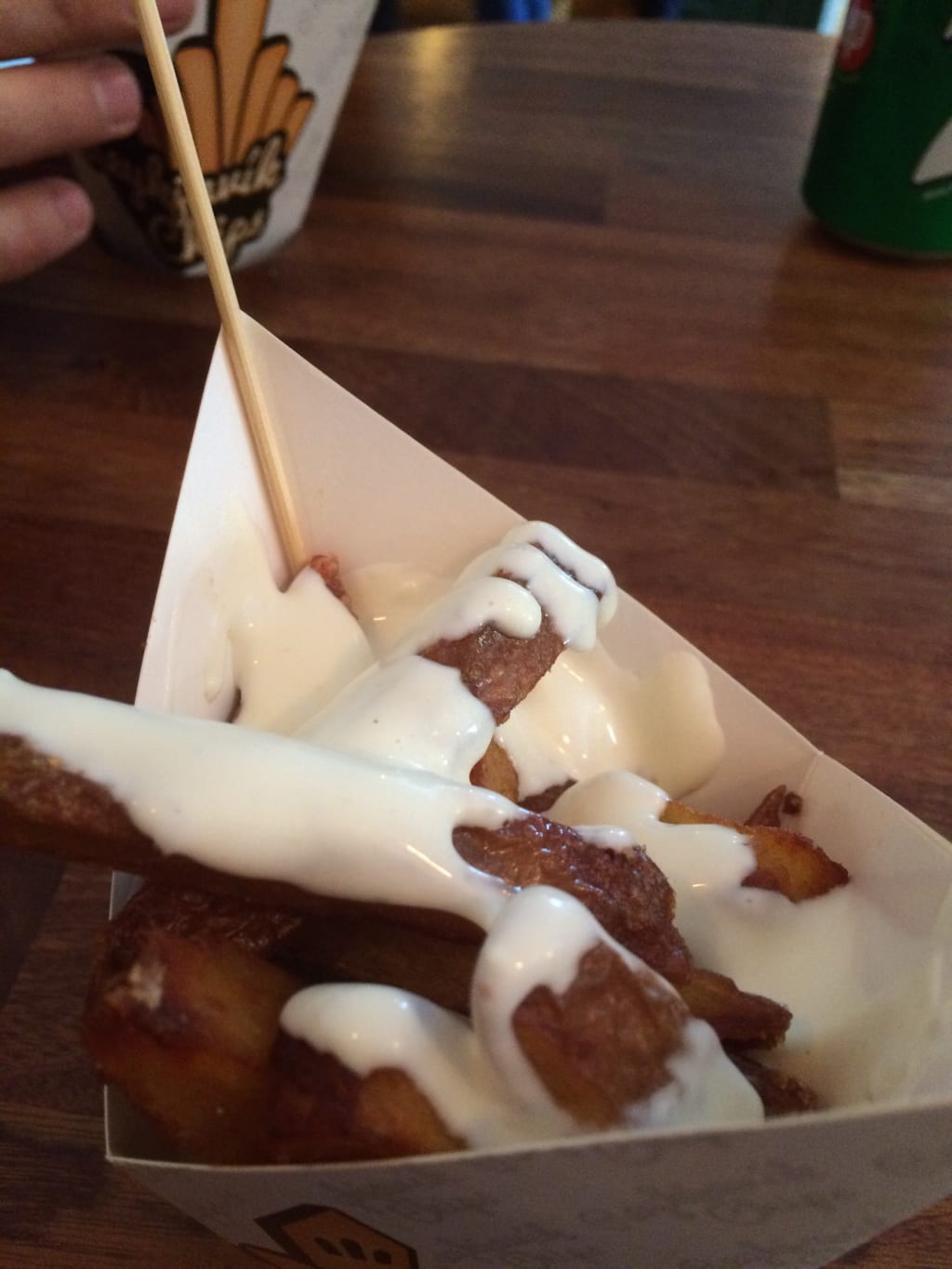 There's one essential thing to know about Iceland - it's 2 – 3 times the price of the UK, it may put you off but the stunning views, friendly people and divine food will make you forget about the credit card bill at the end of the month. Apparently, they dropped a few 0's off their currency. It's now approximately 130 krona to £1 or for calculations say each 1000kr is approx. £7.50.
So, when on a usual holiday you indulge, feast and wine yourself to near exhaustion, in Iceland it's about justifying a treat or two - like do I pay £44 for a couple of cocktails, do I want to spend £16 on two pieces of cake or buy half a dozen croissants at £4 each? So you tend to moderate once you've worked out the price, gasped and raised your eyebrows a few times. But one small saving grace is the tap water, it's free, either brought to your table without prompting or offered on the side to help yourself to – alternatively just ask, it tastes better than the bottled stuff anyway, natural and free and that second glass of wine will set you back £20+ in a restaurant.
Iceland is a relatively new country formed by volcanos and only inhabited since the 800'sAD. It's a land of fascination with geysers spurting egg smelling bubbling water up to 30 feet in the air, it's a land of hot steaming thermal spas, volcanos by the dozen, a population that speaks better English than we do, a winning football team made up of locals and a dentist, along with waterfalls and glaciers.
That's the thing, there's 65 million in the UK, 320 million in the USA - - but there's only 330 thousand in Iceland with 2/3 of them living in Reykjavik, so the tourists double the population at any one time.
Iceland residents have got the good life, sustainably producing energy from thermal mass, growing in poly-tunnels, grazing cattle on the green pastures of summer and fishing its abundant seas with 7% of the population being fisherman. Fishing accounts for 40% of their economy which has only gone down in the last few years and been overtaken by tourism.
200,000 visited in 2015, 1.5 million in 2016, 3 million are expected for 2017 only to rise and there is good reason for that – it's just stunningly amazing there is no other place like it in the world.
Icelandic people are genuine, friendly, funny, perfect English speakers and have a "oh' well whatever happens happens" attitude – yet, they work hard and the love they put into food is admirable. When I visit restaurants in the UK you can guarantee every so often the food will be disappointing with lack of love and flavour.
Either the chefs in Reykjavik are robots or they are just so darn perfectly cheffy, each dish is served with professional passion – food needs taste, marriage of flavours, presentation, aroma, design and foodie know how – they hit the spot every time. From the crepe maker to the taster menu, from the smoothie to the bread baker – it all tastes the best it can be. And because imports are so expensive they utilise what's on their doorstep and create modern masterpieces of freshness and taste.
My foodie journey as always begins with a lengthy google and trip advisor search - - with lists written and suggestions made we launched in to the food of Iceland.
The main street in Reykjavik names 'Hverfisgata' is only 30 minutes' walk from end to end, there are a few branches off with the odd shop, café and restaurant but everything seems to be pretty much on that one main street. On one end you'll find the harbour with a selection of restaurants specialising in seafood, further along going away from the main hub you'll find a row of shops including an ice cream parlour and several bars, this area is the local resident hang out place perfect for drinking, especially I imagine in summer when they get 23 hours of daylight.
At the start of Hverfisgata, the harbour end (which goes in to Vesturgata), you'll find the oldest hot dog stall in Reykjavik. It's been in the same family for 3 generations (approx. £5.50), along with a few other fast food cafes which you can also sit in including middle eastern kebabs and the Icelandic popular filled street baguettes - you won't find the usual fast food outlets in Reykjavik apart from one Dunkin donut and a small Subway it's all independents. There is a food place every few strides - all the way to the end. On the walk, you'll pass several tourist information centres, half way up you'll pass the soup café (see below) and Reykjavik chips, past the expensive designer shops to the less neat end where you'll find the red cross shop a Thai café and a buffet type canteen.
There are other food places on the outskirts, like a shopping centre next to the bus terminal. We did pass their own fast food burger chain and a KFC's but luckily they endorse their own brands so they aren't over run by chain restaurants and fast food outlets. I also read that Ikea was the cheapest place to eat in Iceland offering local speciality's – but that's a 20-minute drive from the centre of Reykjavik.
My Foodie Journey
Day one –
We got an early flight to make the most of it all and indulged in good old chips, but not just any chips, Reykavik Chips (Vitastigur 10) they have a process of skin on cutting, boiled, frozen, refrigerated and fried making them crisp and delicious. You can eat in or takeaway the price is the same in Reykjavik. They do a small chip and soda special for approx. £7.50 or a family size with 2 dips for approx. £11 or a small and beer for about the same price. There are several sauces to smother or dip including sate but we had the garlic and remoulade – both delicious and creamy.
Later that night we wandered in to the Harbour to Saegreifinn (Geirsgata 8) for their infamous Lobster Soup (£12) and fish kebabs (£10-£15). It's a rustic restaurant much extended in the last few years – it started of much like cookies Crab shop in Cley – a fisherman opened part of his house up and it grew from there. It's popular with tourists and locals. You order at the counter, choose a kebab from the selection displayed, pay and take your seat. We had a blue ling kebab but scallops, shark, arctic char and prawns were among the selection along with a side of potato kebab at a bargain £2 each. Again, help yourself to free water on the side – it's free and their water is the freshest you'll ever taste, better than bottled.
On the way home we discovered 'Elder and Is', Crepe, Ice-cream and coffee café (Skolavoroustigur 2) a rustic little place with Icelandic charm, we shared a really tasty crepe with fruits and ice-cream for around £8. I managed to get a nettle tea from their fabulous selection and the coffee was good too. Pancakes are an Icelandic favourite often being the breakfast of choice.
Day Two –
We headed straight to Svarta Kaffid (Laugavegi 54) for some traditional Lamb soup served in a gigantic plate sized rye bread roll. You get a meat or vegetable option and they do a good selection of local beers. Soup in a roll is £14 each but it's big and filling and after the soups oozed in to the bread, that's good to tear off and eat too with its crispy outer and soggy tasty inner.
Mid-afternoon we fancied a fresh juice at 'Joe & the Juice' (half way up the main road), also at the airport – blending 100% fresh stuff for around £9 each (yes, I said £9 each!) the flat griddle bread sandwiches also look nice.
That night we indulged in a Seven course Icelandic Taster Menu at Tapas Barrinn (Vesturgata 3b) for around £70 each. We started with homemade breads and dips and a shot of local snapps, puffin with liquorish served on volcanic rock, Arctic Char, Ling, Mountain Lamb, Minkie Whale with blueberry sauce, Lobster tails in garlic and their favourite Skyr made in to white chocolate cheesecake. Skyr is a type of yogurt made more like a cream cheese its used in all desserts. Everything was presented amazingly and tasted fantastic - - it was great tasting things I've never tasted before.
Day Three –
Was tour day so we rushed to 'Bonus' (the cheaper supermarket chain in Iceland (logo yellow with a happy pink pig in the middle) and stocked up on some goodies, they do great pastries, Icelandic sweets and chocolate and dried meats. We also found a bakery on the way back to the hotel and bought some currant buns only £3 each! 'Braud & Co' (Frakkastigur 16) artisan bread that looked as good as Bread Source. But despite our feast we found tourist cafes on route selling the usual paninis and traditional soup all independent and all deliciously modern looking.
That night we had a good walk and grabbed a mountain lamb wrap from an independent fast food place and then discovered 'Paradis ice-cream parlour' (Njalsgata 23) tons of flavors, super big scoops and creamy tasty ice-cream for around £4 a scoop or £6 for a double.
Foodie treats to bring home – Iceland Chocolate bars, bags of sweets (you don't know what you're getting but its sure to contain liquorish), flavoured salt including liquorish or volcano salt and dried lamb and fish (meat and fish products best bought in the duty free), Brennivín is their alcoholic snapps made from unsweetened grain and herbs but bear in mind it will have to be 100ml or under to get through customs or buy in the duty free.
Other Recommended Places to Eat -
Volcano House, Tryggvagata 11, close to the harbor and sells allegedly the best Fish and Chips in Reykjavik.
The Lobster Truck – by the clock in the central square from 9pm (but check facebook –they're not always there) for Seafood soup and Lobster rolls.
Forretabarinn (or Foretta) Nylendugata 14, across the road from the harbor – specialising in tapas style fish dishes or if you like good local fish go to Fiskfelgid Fish Company (Vesturgata 2a)
Apotek, Austurstraeti 16, for a more luxury place to dine, with a very good pastry chef apparently or try their lunch time special 2 course menu for around £23 pp.
Ostabudin, Skolavoerdustigur 8, the No 3 on Trip Advisor for a good place to luxury dine serving all the Icelandic favorites including succulent lamb.
Hamborgarabulla Tomasar, Geirsgotu 1, fast food burgers made to order close to the harbour – cheap eats if there is such a thing!!! (There are tons of Burger joints in Reykjavik)
Reso, Raudararstigur, if you wanted to try a good Icelandic taster menu.
Glo, Laugavegur 20b, for vegetarian delights.
Café Brenslin, Laugavegur 21, for a casual sandwich lunch or coffee and cake Or Café Haiti, Geirsgata 7b, in the harbour for the same.
One place I would of loved to go is Mulakaffi, Reykjavik 108, next to The City Park Hotel but it's a 40 minute walk from the main drag, it's a locals canteen selling cheap-ish eats including sheep's head an Icelandic specialty (only open certain days and times and very popular with the local workers).
And if you fancy something out of town for lunch try Fljótt og Gott BSÍ, Vatnsmýravegi 10, they specialise in sheep's head but also offer more affordable lunch time Icelandic classics which in some ways are very similar to our classics too with European and American influence in every bite.
Food Blog by Zena Leech-Calton ©
www.lovenorwichfood.co.uk for my food tours and cookery courses