Eat Your Beets Leaves and All
Don't throw those beetroot leaves away! Beet greens are too healthy and tasty to waste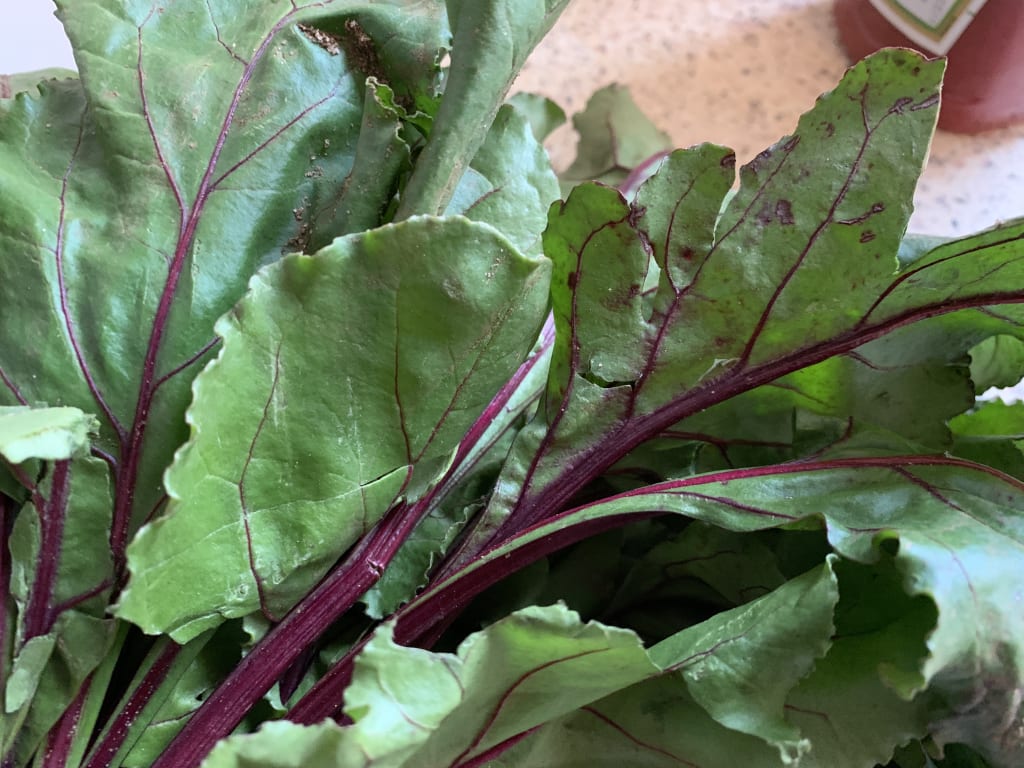 Beetroot Leaves
I went for a walk in the rain today. Summer rain. The type of rain that isn't that heavy but constant. The air felt and looked misty. The countryside side of the urban edge of our small town of Loughborough felt and looked particularly bucolic this day. The sheep helped this vision and the rain didn't seem to bother them so why would it bother me? It didn't.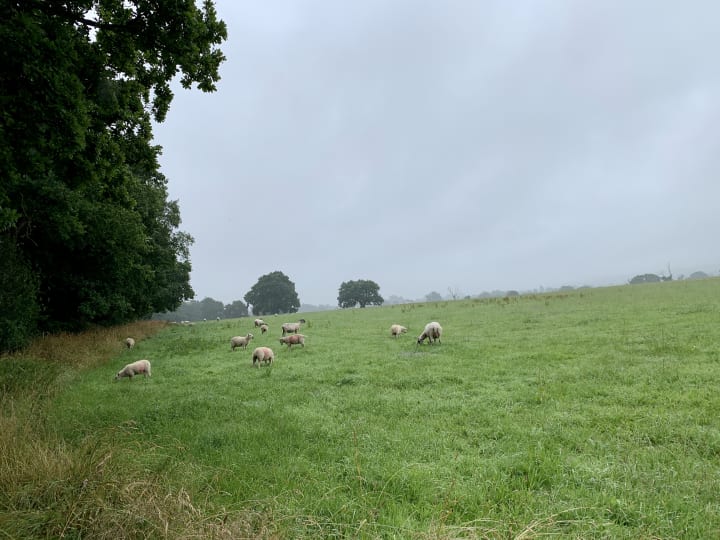 I didn't set off on this walk with the intention of buying fresh beetroot from a stall in the carpark of a village pub but that's what happened and that's what got me thinking hard on beetroot and beetroot leaves. These beetroots came with long stems and luscious red veined green leaves.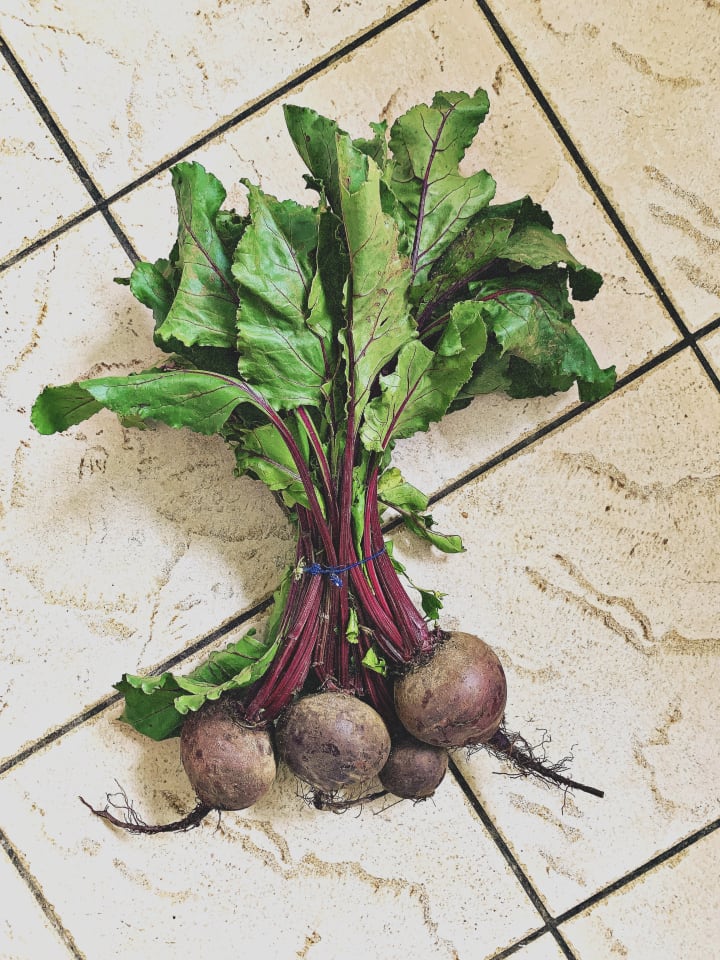 I love cooking and eating beetroot but I was now wondering about the stems and leaves. These are usually thrown away by most people in the UK but surely unless like rhubarb leaves they were full of oxalic acid or some other potentially dangerous poison there must be something positive I could do with these beautiful leaves? I started to research. Bingo! I found so many things out about beetroot leaves, their stems and the beetroot itself.
I have to be honest that for almost all my life until the last couple of years I wouldn't eat beetroot at all. Maybe it was its deep red come purple colour or the smell but I wouldn't even try it. Pickled, raw in salad or roasted, it wasn't somehow for me. Same with red cabbage. Beetroot on a my plate was a definite no-no.
I can't remember what changed my mind. It wasn't a change in taste as if never even tasted the beast I considered beetroot to be. It must have been an accident but for the life of me I can't pinpoint when it happened. It could have been some root vegetable crisps I tried at someone or others party in a short break from drinking. Who knows but suddenly the joys of beetroot opened up to me. A revelation!
Roasted beetroot, garlic and thyme with sea bream is a particular favourite. So simple so tasty. But the leaves? No I've never had the leaves. I hadn't even considered eating beetroot leaves. Now is the time I thought to put the whole plant into action. We waste too much food already to be regularly throwing away edible plants. So let's see. I started to browse the net.
The first headline that came up was 'Don't chuck those beetroot tops'. It sounded promising. The piece was by Tom Hunt in the UK newspaper The Guardian and went on to implore me to turn the beetroot leaves into an Iranian yoghurt dip. Well I didn't fancy that but it proved the leaves were edible. If you fancy trying that Iranian dip here's a link to Tom's recipe:
I searched on. There are literally hundreds of pages on how to prepare and cook beetroot or as it is called outside the UK simply beet or beets. Here are a few links to recipes you might like to try:
Beetroot leaves chutney:
So what did I do? I did the simplest thing possible. I was reheating a fantastic vegetable curry with spelt instead of rice. I quickly chopped the beetroot leaves and stalks from the beetroot, which came with the soil from the field grown in on them, and washed them.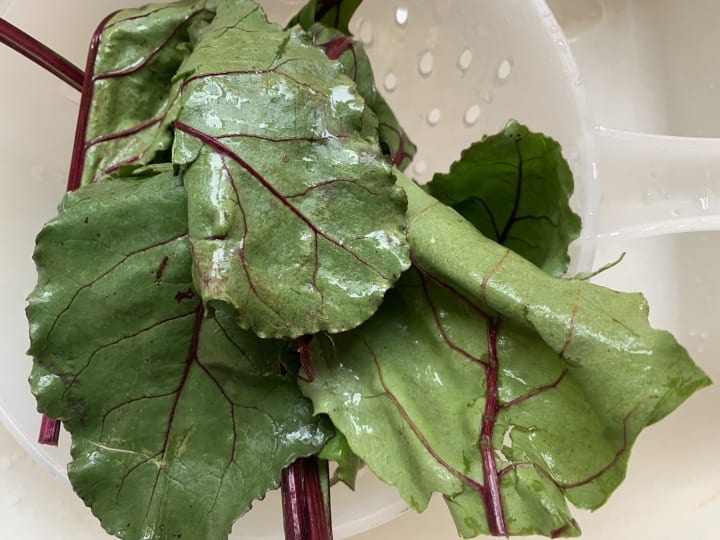 I then placed them on top of the already heated curry in a bowl, placed a plate over it and shoved it in the microwave for around four minutes. I plated it up and ate it. Oh it wasn't a fancy Iranian yoghurt dip but it was so tasty! The beetroot leaves and stalks were like a slightly earthier Swiss chard. Fantastic!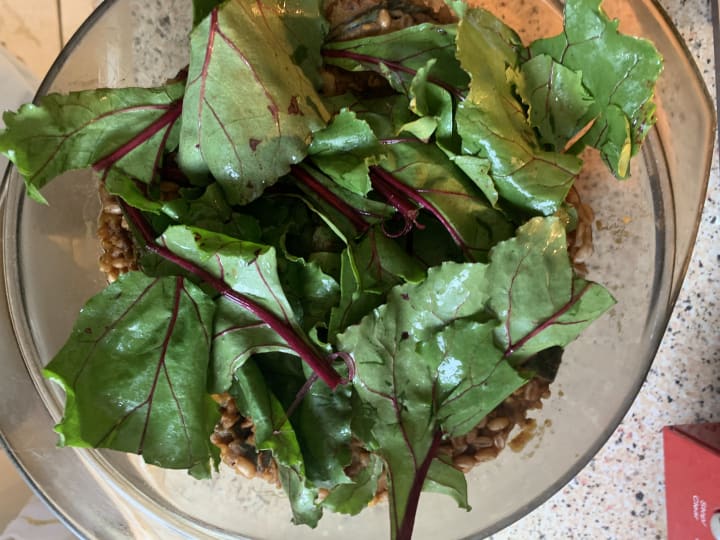 And are these beetroot leaves any good for us? Well yes!
Beetroot leaves are rich in vitamins C, K, A and B. They are also rich in antioxidants and have zero fat and cholesterol.
All I can say is eat your beets, leaves and all! They are delicious and healthy so go for it!
———
Thanks for reading! If you'd like to follow me on Instagram I'm here:
You can also check out some of my music at New Reality Records:
cuisine
About the author
Paul Conneally is a Cultural Forager, poet and artist.
He writes on culture in its widest sense from art to politics, music and science and all points between.
His Twitter handle is @littleonion and on Instagram he is @little___onion
Reader insights
Be the first to share your insights about this piece.
Add your insights