Eat Play Stay Spain — A Story of Tapas Part 3 — Ajo/Garlic... A Culinary Essential in Any Spanish Kitchen...
Ajo/Garlic... A Culinary Essential in Any Spanish Kitchen...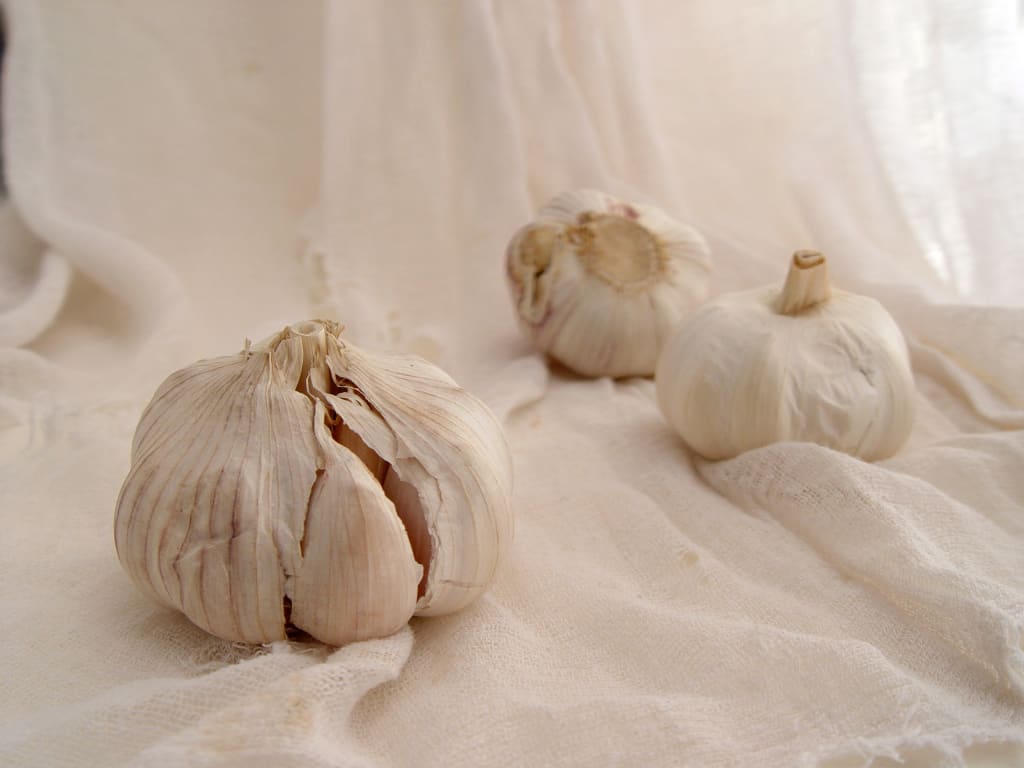 Garlic, or Ajo in Spanish, is a must-have in many kitchens commercially and domestically across the world and in the culinary world of Spanish food there is no escaping it. Once known as the poor man's spice and even banished by Kings of Spain from bygone eras, it is now one of Spain's exports with almost 50% of their crops being exported out of the country, evidence enough that the country grows some of the very best garlic in the world. From the field to the cupboard to the table, garlic is a not only a universal product, but a real essential in Spanish cooking...
Read on for some interesting facts and a recipe for the delightful Tapas of "Gambas con Ajillo"...

One particular garlic cultivated in Spain is Ajo Morado de las Pedroñeras, a rose pink garlic that has been given Protected Geographical Status (PGI) in Europe. Ajo Morado de las Pedroñeras translates to Purple Garlic Pedroñeras. Las Pedroñeras is a small town in the province of Cuenca, located in the central region of the autonomous community of Castile-La Mancha. It is here that this delicious bulb is cultivated. The town is commonly known in Spain as the Garlic Capital and each year plays host to the International Garlic Congress. The label of PGI ensures that the garlic genuinely originates from Las Pedroñeras and protects its identity, quality, and reputation against inferior quality garlic or garlic of a different flavour. So, if you buy Ajo Morado de las Pedroñeras PGI you know you are eating the very best from Spain.

Interestingly, the name garlic comes from an old English word "garleac," which means "spear leek." Garlic is native to central Asia and has a history of consumption of over seven millenia. It has many medicinal purposes and health benefits and was even used as an antiseptic to prevent gangrene during both World Wars. It is an ingredient used in the most complex of dishes and also the simplest, infused in olive oil, for instance, to give it a subtle and delicious garlic flavour that is ideal for drizzling over a salad or simply for dipping a chunk of your favourite bread in. Historically it was thought to scare off vampires and evil entities and was worn on a person or even placed on doors to protect the household. Long before tales of vampires, clay models of garlic were placed in the tomb of Tutankhamen. In some cultures it is believed to be an aphrodisiac and you can even now buy garlic beer!

One of the most popular tapas in Spain is Gambas con Ajillo, garlic prawns. It is quick and easy to make, so delicious, and oozes garlic flavour. So, are you ready for your tapas recipe?
Gambas con Ajillo

Ingredients:
Around 24 uncooked partially or fully peeled king prawns/shrimp — Serves 4 people
10 large cloves of garlic, thinly sliced
2 whole dried cayenne peppers
90 ml of Spanish brandy or dry sherry
1 tsp of sweet paprika
125 ml extra virgin olive oil
3 tsp chopped fresh parsley
The juice of 1 lemon
Fresh bread for mopping up the delicious garlic oil
1. Gently heat the olive oil in a frying pan and sauté the cayenne peppers and the sliced garlic over a medium heat for about 1 minute, being careful to not burn the garlic.
2. Higher the heat and add the prawns, lemon juice, paprika, and your chosen alcohol, stir continuously until the prawns have turned pink. Should be for about 3 – 4 minutes.
3. Remove from the heat once the prawns are cooked and pour the contents into a warmed serving dish. Sprinkle with the chopped parsley and serve immediately with a good chunk of fresh bread for dipping
What could be easier or tastier?
So Far on Our Tapas Table We Have...

Don't forget to read the other articles in the Eat Play Stay Spain series 'A Story of Tapas' to find out some interesting facts along the way for great conversation as you recreate 'Eat Spain' at home for your friends and family... After all, Tapas are a wonderful way to dine and perfect for a very sociable evening...
recipe

Lisa Haddon
I have been a freelance writer for many years. Have a read of my series of articles entitled Eat Play Stay Spain. Each article & series is about the history of España, the food, people, culture & towns off the beaten track. Enjoy!
See all posts by Lisa Haddon →