Easy Chicken Casserole Recipe
Good Baking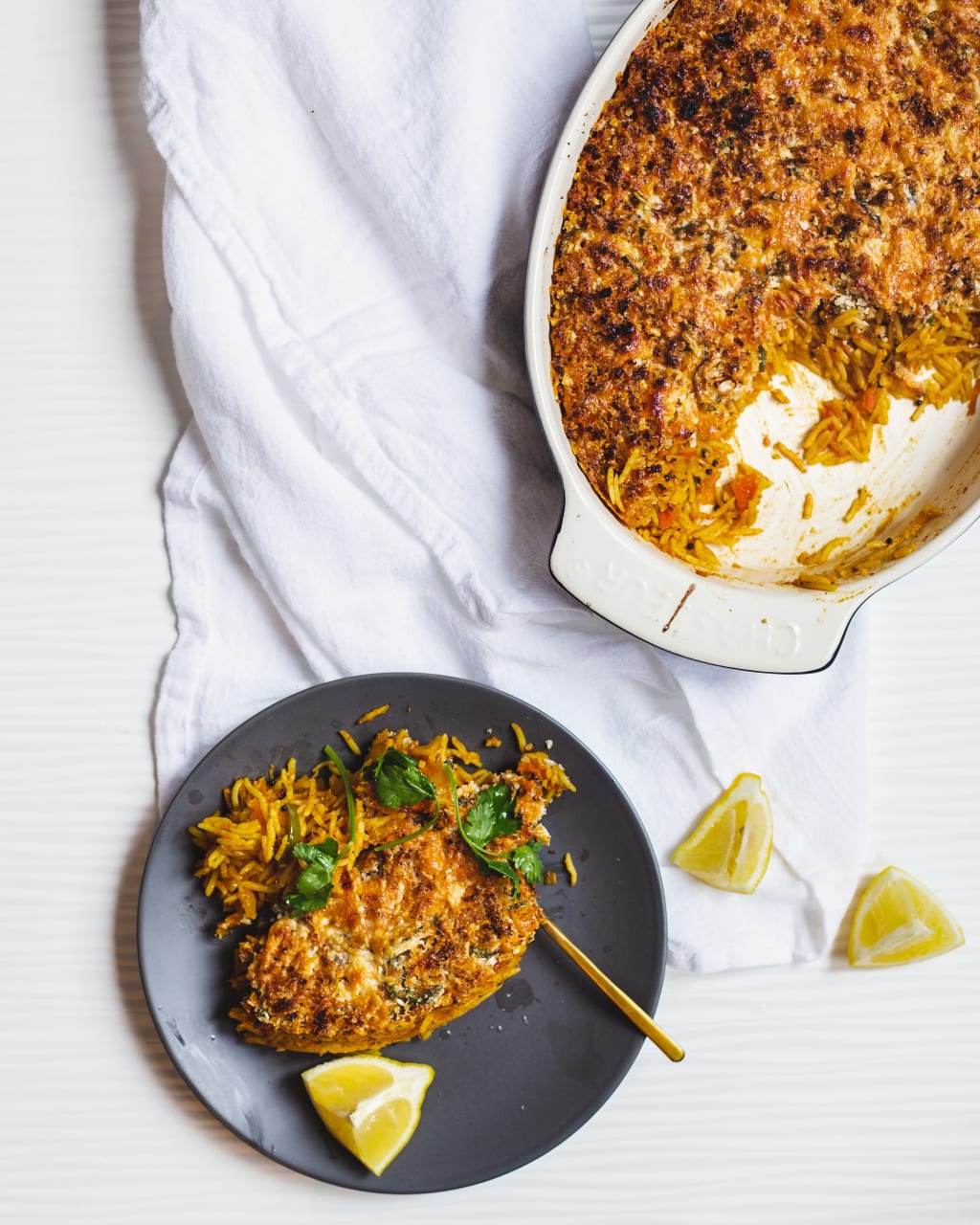 Photo by Dhivya Subramanian on Unsplash
So many people are scared of cooking their own chicken. They fear not cooking it until well done. I once was one of those people. One day I decided to learn how to handle one of my kitchen staples like a pro. Recently, I thought that a good idea would be to share the information that I had found! The knowledge gave me the courage to grab that huge family pack of chicken from the meat department at the grocery store. Knowing how to handle what you're going to be feeding to your family is vital to their health and to your own well being. So, do not forget to buy the freezer baggies once you step up to the family packaged chicken from the individual packs that cost more for less of the product.
Here we go! Pay close attention.
Buy the large family pack of chicken.
Buy the baggies.
When home, put all of the chicken in the sink and wash it in cold water.
In a large pot, place four of the largest pieces and cover with water. Place the pot on the stove eye. Cover with a lid. Put the temperature on medium high. Let it come to a good boil then lower your heat just enough that the water isn't bubbling up and trickling out of the cooking pot.
Add whatever spices that you enjoy after number four. continue to boil the chicken.
While your chicken is boiling, start packing up the rest of the chicken to store in the freezer. Place two to three pieces each into each baggie. Seal. Put into your freezer. This will save you a lot of money if your family or you enjoy eating chicken often. Remember to thaw chicken you need to place it on a plate and set it in the bottom of your refrigerator to thaw out overnight. Do not microwave defrost. You can, just don't.
Keep an eye on your boiling pot. Make sure the water doesn't boil away. In about 30 minutes, the chicken should have no blood left in it. Turn off your stove eye.
Using a colander and another large pot; drain all the chicken broth into the larger pot. Save the broth. You will be using it for the chicken casserole in just a few minutes.
Dice up one onion.
In a large mixing bowl, you will need to pour a bag of seasoned or not seasoned, depending on your taste, of stuffing mix (any brand.)
Open a can of cream of mushroom and celery soup.
Add 9. 10. 11.
After the chicken has cooled down you will need to pull all the meat from the bone. It will not matter if you shred the meat at this point. It should be tender enough to fall apart when you stir the chicken into the mixture made in step 12.
In a baking pan melt half a stick of margarine or butter, your choice.
After the butter, my choice has melted pour the chicken mixture into the baking pan. The butter will ease to the sides. This will cause a really nice edging for the casserole.
Bake for 30 minutes on 350 °F. Or until top and sides are a golden brown.
Remove from oven and top with shredded cheese of your choice and chives. My favorite is sharp cheddar. Cover and let the steam melt the cheese.
Serve as desired. This a great dish with a side salad and light dressing.
Easy Peasy Chicken Casserole Recipe
1 onion
1 can cream of mushroom (regular small size)
Normally the 10.5 oz can is enough. You will adjust to your desired sizes after a couple makings.
1 can of cream of celery (10.5 oz)
1 medium bag of stuffing mix. Normally a 14 oz bag of stuffing will serve 11 people. Believe me, you will enjoy the leftovers of this dish.
3 to 4 large pieces of chicken (any part)
1 cup of broth from the boiling of the chicken
This is a very inexpensive and tasty dish. Store leftovers in the refrigerator covered. If there are any leftover... smiles. Sometimes the easy way is better!
Always remember to clean any area that you process raw meats thoroughly before the next use of the area.
The internal temperature for cooked chicken should be at 165 °F.
You should check this temperature with a meat or instant-read thermometer before removing the chicken from the stove top.
Remember that you will also be baking the stripped chicken. I like this because it adds that extra layer of protection from undercooked meats.
Immediately refrigerate leftovers in a covered and preferable sealed dish.
Keep no longer than two days. So many will tell you that as long as an item has been kept cold that it should be alright to consume. But I think that if the food isn't eaten within two days that it never will be. It is best to gift it out on the third day or to throw the food away. I hope that never happens. Attempt to only cook what will be eaten. You can also choose to freeze any remaining food for later rebakes? That is a viable option if done directly after baking. If you choose to freeze cooked food mark the date and time. Either consume within two months of frozen baked food or throw it away. Be safe when feeding yourself or family. Be frugal as much as possible but do not sacrifice safety nor flavoring. If a prepared dish isn't pleasing to the eye it will not be pleasing to the pallet.
I have many other recipes that I would love to share with everyone. This article is a test run for me to see if there is an interest in easy recipes on a budget?
From gardening to canning of the vegetables. To prepare delicious meals for a large family on a budget I have literally hundreds upon hundreds of recipes handed down from generation to generation. I can show you how to prepare from scratch any meal or to use the modern recipe such as the one that I have just shared. I definitely hope to help others save a little and enjoy the meals they prepare.
Until the next article that I share remember to conquer your kitchen fears!
YOU ARE THE CHIEF COOK AND BOTTLE WASHER OF YOUR CASTLE.
Have fun! Experiment! Enjoy! Cook! I bet you will be as great as the best-known chef once you get started.