Dinner Party Reunion
with the legendary Lewis and Clark.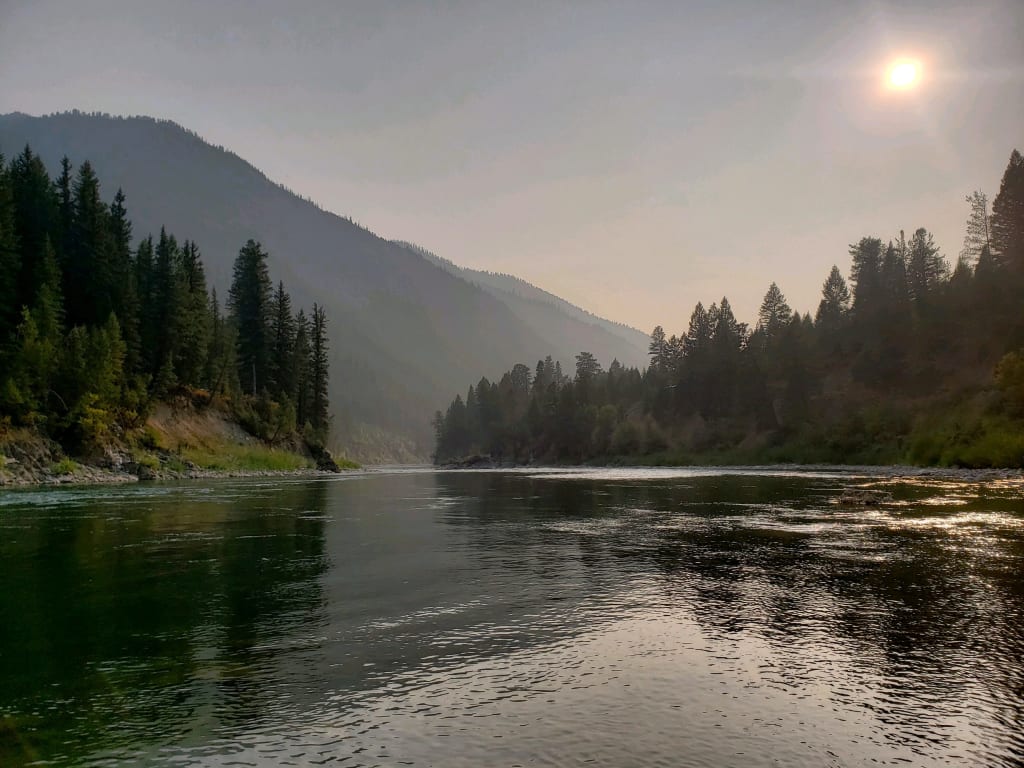 The Snake River
All members of the Lewis and Clark expedition, please join us for an anniversary feast on this Friday September 25th, 2020 at 5:00 p.m. to celebrate the commencement of the Corps of Discovery of the American West. We will meet in Idaho at my cabin on the banks of the Snake River for dinner, with musical guest Turnpike Troubadours and an evening float down the beautiful Snake River. After which we will retire to our individual cabin bedrooms and meet again the following morning at 6:00 a.m. to spend the day fishing, hiking and horseback riding.
Guests of Honor
Meriwether Lewis
William Clark
President Thomas Jefferson
York
Sergeant Charles Floyd
Toussaint Charbonneau
Sakagawea
Jean Baptiste Charbonneau aka "Pomp"
Seaman, the black Newfie Hound
River Wildlife Menu
Appetizer
Smoked Pheasant, Gouda & Apple Pie Jam Bruschetta
Elk Meatballs with a Wild Mushroom Gravy
Entrees
Peppercorn Seared Elk Tenderloin with Woodland Mushroom Ragout
Crisp Roast Duck with Cider Dried Cherry Glaze
Rainbow Trout Stuffed with Spinach & Shitake Mushrooms with Tamari
Desserts
Huckleberry Fruit Crisp with Vanilla Bean Ice Cream
Jack Daniel's Chocolate Fudge Cake with Vanilla Bean Ice Cream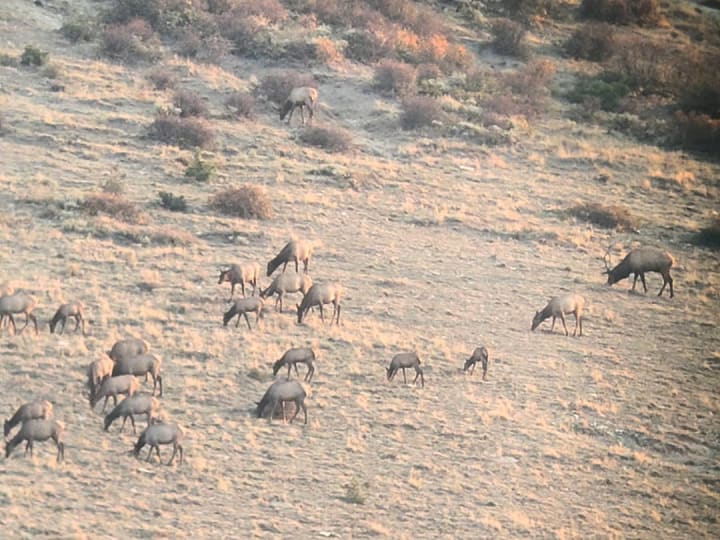 Please bring your hiking boots and dress for the outdoors, waders, fly fishing gear, binoculars and shot guns recommended. We will spend the following day viewing wildlife and enjoying each other's company. This dinner will be a grand reunion for all of the members of our expedition!
Could you even imagine? Having dinner with the group that explored the American West?! It would be such a dream for me to sit and listen to the stories that they would have to tell about this beautiful country when it was still so untouched. The buffalo, the wildlife that they had never seen before, like mountain beavers and coyote. Hello, Yellowstone and Grand Teton? Seeing these amazing beauties for the first time! The Native Americans had such a love and respect for the land that they lived in and the wildlife that roamed here, that the countryside had to have been just awe inspiring. The Rocky Mountains alone must have seemed so grand, so massive when compared to the rolling hills of the Midwest. The tales of the animals that they encountered and the adventures that they had would be something that I would love to hear a first hand account of.
Did you know that Lewis first met Clark when they were in the army in 1795 and Lewis got court martialed for challenging a lieutenant to a duel? Lewis was transferred because of the incident and Clark became his new commander. Sounds like fate to me.
Meriwether Lewis and Thomas Jefferson had known each other since Lewis was a boy, he later became Jefferson's presidential secretary. When Jefferson conceived this expedition to the West in 1802, he named Lewis as commander of this grand adventure and even sent him to school to study the natural sciences that he would need to know. Medicine, botany and celestial navigation were a few of the subjects that he needed to learn for this expedition to be a success.
York was one of the group's characters and had actually been Clark's personal slave for most of his life and made the journey with them from St. Louis to the Pacific and back. He was tall, a skilled hunter and was well liked by the frontier tribes as many had never seen a person with dark skin. He was known to the Arikara people of North Dakota as "Big Medicine". He and Sakagawea were allowed to vote on decisions that the group made and this possibly marked the first time that a black man and a woman were given that liberty.
Sakagawea was the group's Shoshone interpreter who had been kidnapped as an adolescent by another tribe. The men had a run in with a group of Shoshone in 1805, miraculously, their chief was her brother whom she had last seen five years prior. This proved beneficial and the peaceful relations between the two groups helped Lewis and Clark to gather needed supplies and to further the expedition.
Sakagawea and Toussaint Charbanneau were married before the expedition and had brought their son Jean Baptiste along with them. After Sakagawea died in 1812, although not their father, William Clark became the legal guardian of their son Jean Baptiste and daughter Lisette. I can only imagine that the close friendships that were formed on this amazing Corps of Discovery lasted a lifetime and that getting them all together again would be an event that I would not want to miss.
history
About the author
Wife to my one and only, mother of 4, lunch lady, home chef extraordinaire, gardener, lover of the outdoors, writing for fun.
Reader insights
Be the first to share your insights about this piece.
Add your insights