Delicious South American Food
Delectable dishes prepared all over South America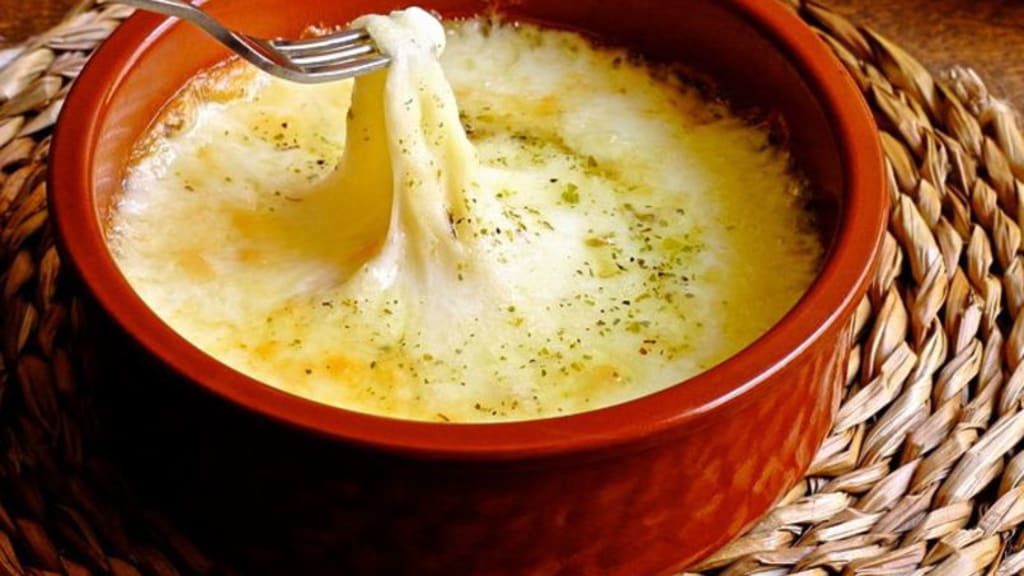 Provoleta
Argentina
Provoleta or grilled provoleta cheese is usually enjoyed before a meal or as a side with grilled meats. Provoleta is a semi-hard provolone cheese. For asado or Argentinian barbecue, the cheese is sliced thick, seasoned with oregano and some dried red chilli flakes and grilled till the center starts to melt. Provoleta is best when topped with garlicky chimichurri sauce and crusty bread on the side.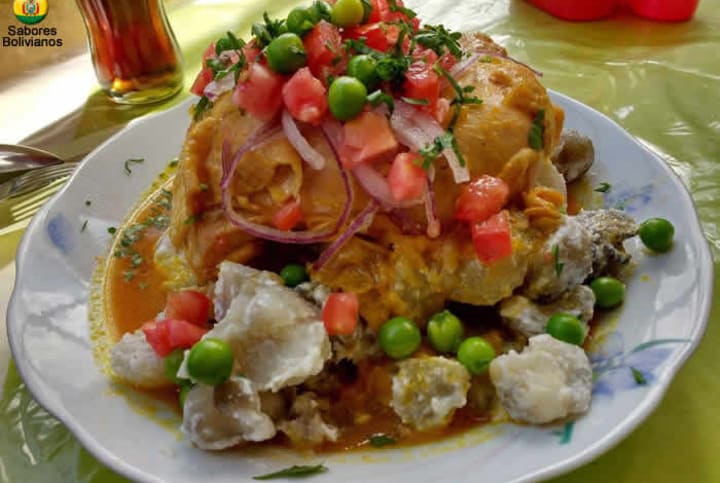 Bolivia
Picante de pollo is a spicy dish that is prepared with pieces of chicken cooked with onions, potatoes, tomatoes, aji amarillo chillies, peas, and chicken stock. The thick sauce is flavored with cumin, garlic, and oregano. Usually, the dish is served with rice or boiled potatoes and garnished with freshly chopped parsley.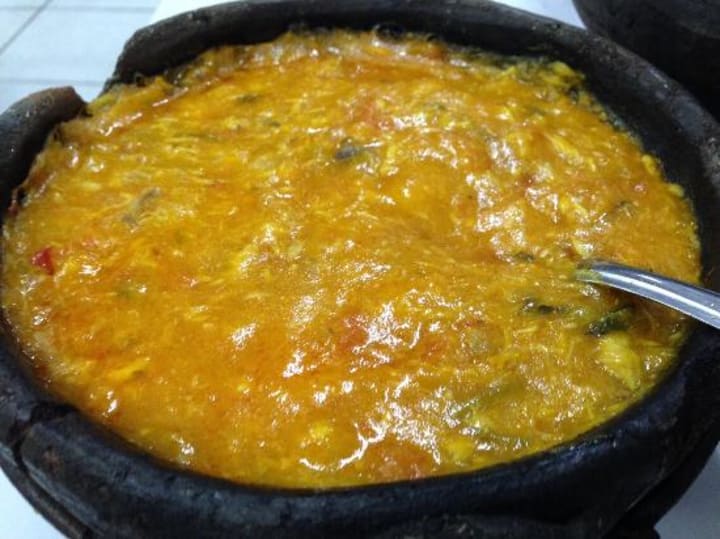 Brazil
Pirao is a side dish that looks like thin porridge or polenta. Mostly it is made with manioc flour cooked in flavorable meat or seafood broths. It is served as an accompaniment to rice and meat and seafood dishes.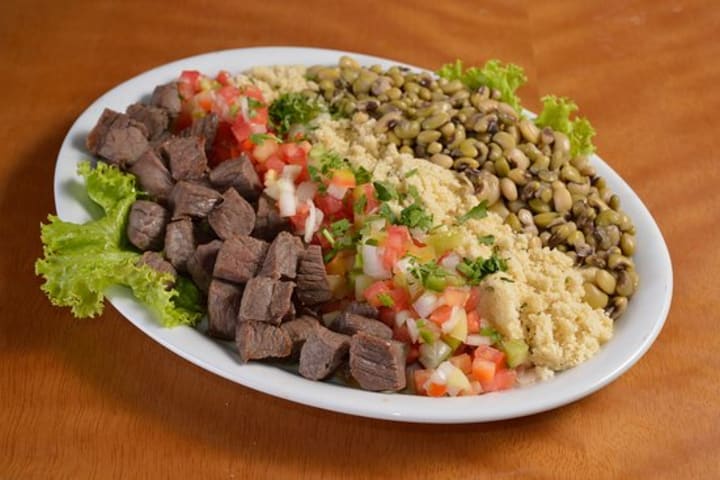 Arrumadinho is a dish that is usually served as an appetizer. The dish is prepared with four elements being sliced, sun-dried beef, diced and mixed vegetable vinaigrette, beans usually black-eyed peas, and farofa which is a toasted cassava flour mixture. All the ingredients are seasoned with clarified butter and arranged on a plate. The ingredients can be mixed together or eaten separately and accompanied by a glass of cold beer or freshly prepared caipirinha.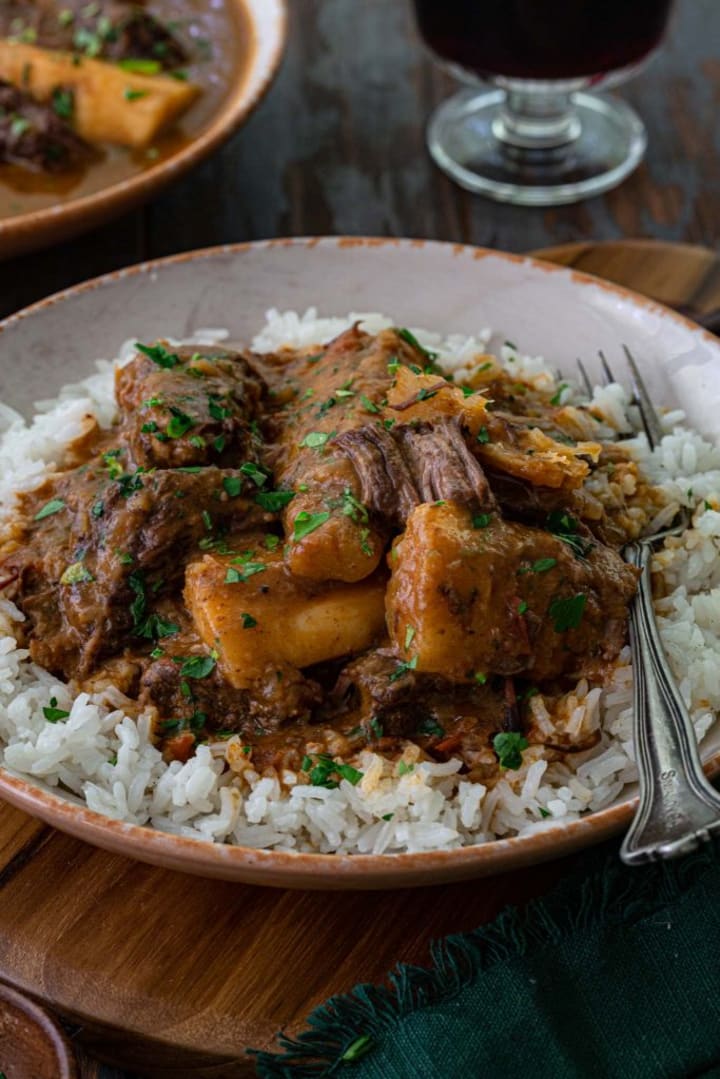 Vaca atolada is a spicy meat dish made with beef ribs, garlic, onions, tomatoes, parsley, cassava, chilli peppers, and ground colorau or urucum seed if available. The meat is marinated and cooked in a thick sauce with the name of the dish translating to - cow stuck in the mud. Traditionally it is served with white rice and or green salads.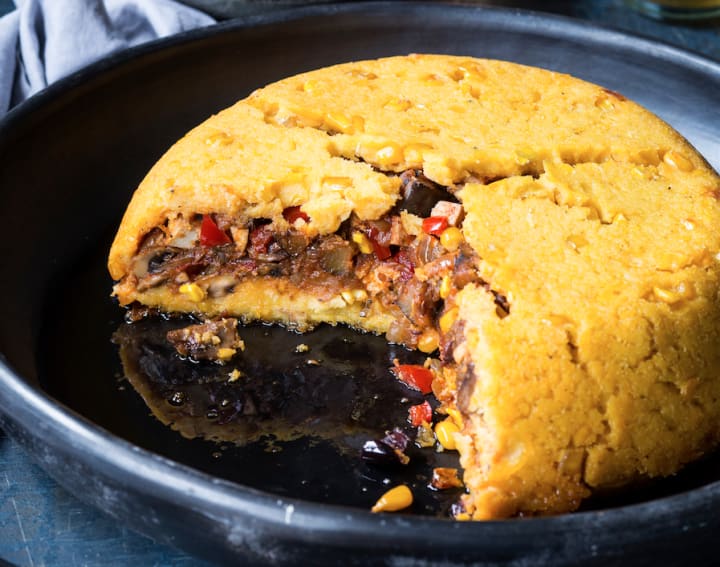 Chile
Pastel de Choclo is a casserole-like pie that is a favorite home-cooked meal in Chile and the national dish in Peru. It is prepared with ground beef, black olives, onions, hard-boiled eggs, and cornflour dough known as choclo.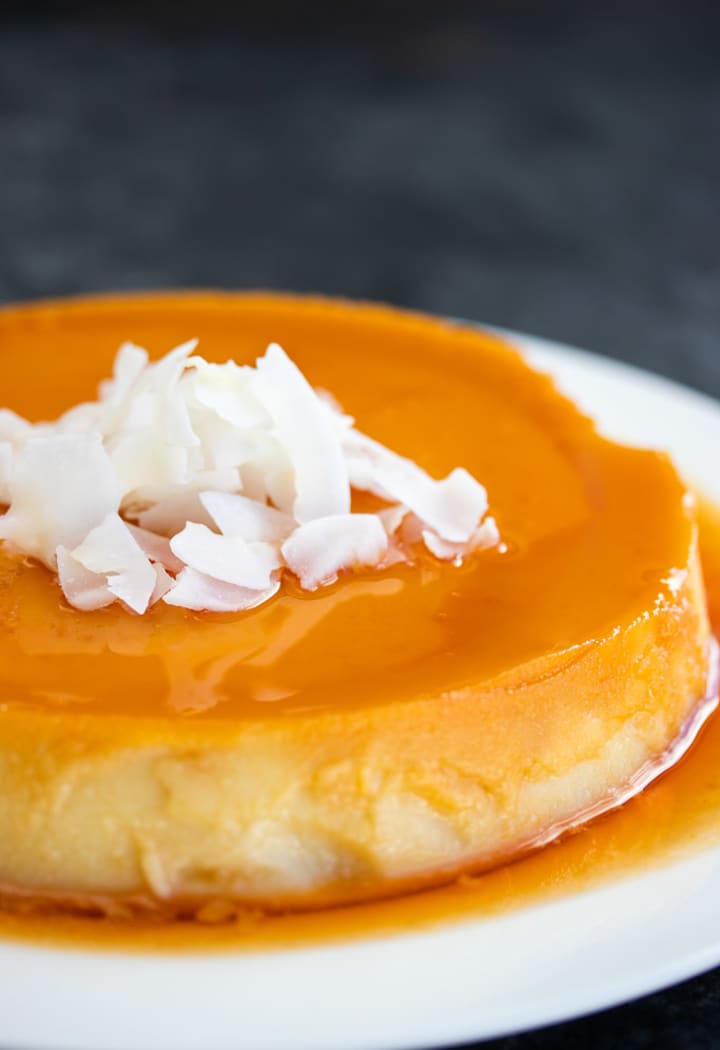 Colombia
Flan de Coco or Coconut flan is a dessert popular in Colombia, Costa Rica, and parts of the Caribbean. It is prepared with eggs, coconut milk, condensed milk, cream, vanilla extract, and flaked coconut. The dessert is baked in small ramekins with caramel inside so when inverted there is a caramel layer on top. Before serving the dessert is topped with flaked coconut.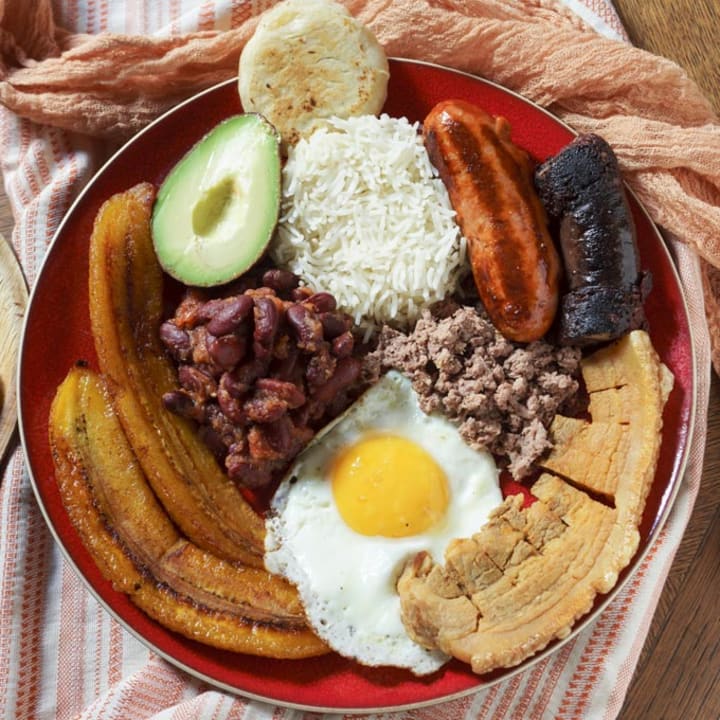 Bandeja paisa also called bandeja de arriero, bandeja montanera and bandeja antioquena, has been the national dish in Colombia since 2005. This is a heavy meal served on a big, oval platter and includes 13 ingredients. Among them are golden-fried chorizo sausages with lime, hogau sauce, cooked white rice, ground beef, plantain, arepa (a thin, fried corn cake), avocado, stewed red beans, fried pork belly, and a fried egg on top of it all.
Ecuador
Encebollado is the national dish of Ecuador. It is a fish soup with a large number of onions. It is prepared with fresh tuna, cassava root, tomatoes, onions, coriander, and spices. The tomatoes, onions, chilli, coriander, and cumin are a mix and base for the soup, called sofrito.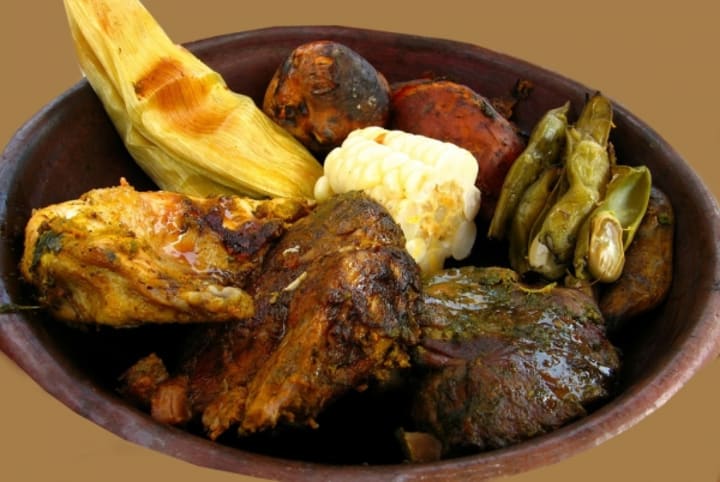 Peru
Pachamanca is an ancient Peruvian dish that is made with marinated pieces of meat, usually lamb, herbs, chillies, beans, and a variety of Peruvian potatoes in a hole in the ground. The ingredients are placed on hot stones and covered with leaves to create a natural pot in the ground. The translation of the dish is earth pot and it is cooked for about three hours.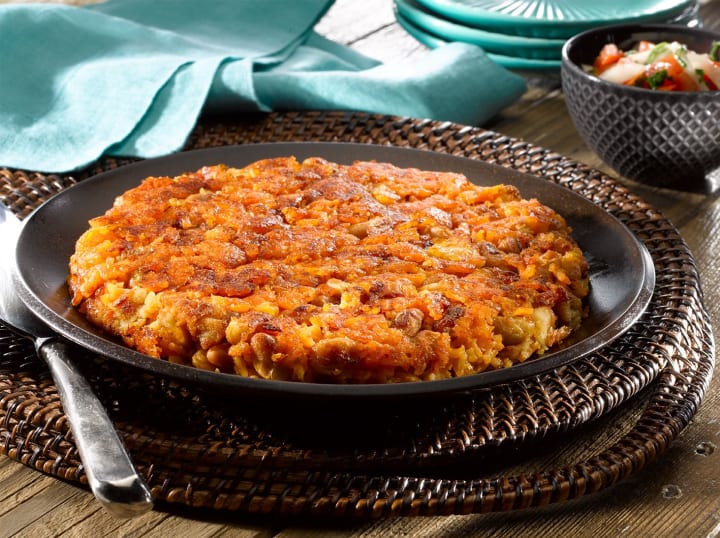 Tacu-tacu is a dish that is made with rice, beans, spices, and onions. The ingredients are pan-fried in a thick pancake-like dish. A variation is prepared with lentils. The dish is served with a fried egg on top or breaded and fried meat, fried plantains and onion-based salsa criolla.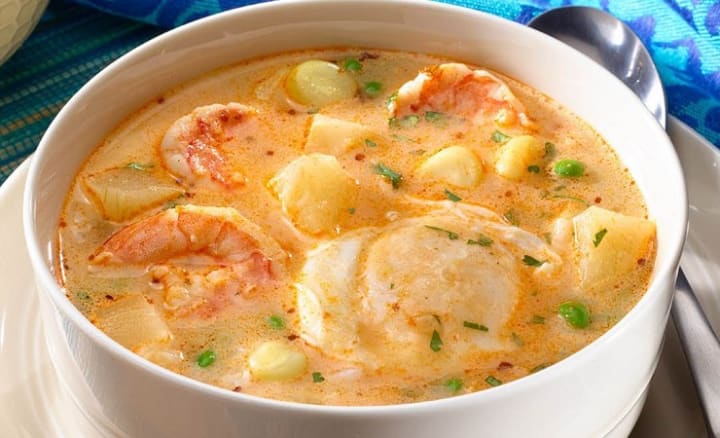 Chupe de Camarones is a shrimp chowder prepared with fish stock, fresh shrimp, onions, eggs, milk, cheese, garlic, and yellow potatoes. In variations rice, beans, carrots, and peas can be used. The dish is traditionally served in deep bowls and garnished with parsley.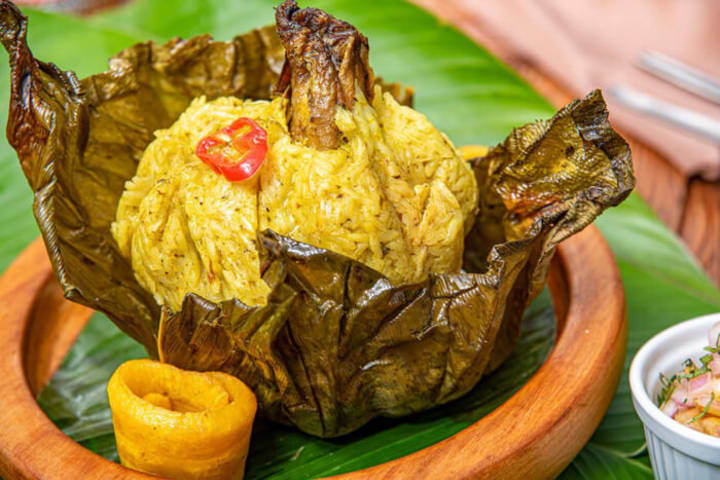 Juane is a traditional dish that came from the Peruvian jungles. It is prepared with chicken, olives, hard-boiled eggs, and rice seasoned with turmeric, oregano, and cumin. The ingredients are wrapped in waxy biljao leaves and cooked.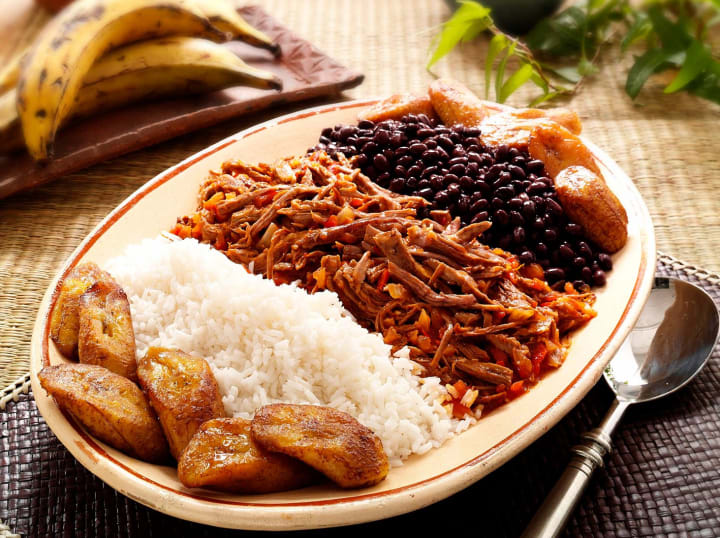 Venezuela
Pabellon is a dish that is prepared with shredded beef, white rice, black beans, and fried ripe plantain. Variations might include fried eggs.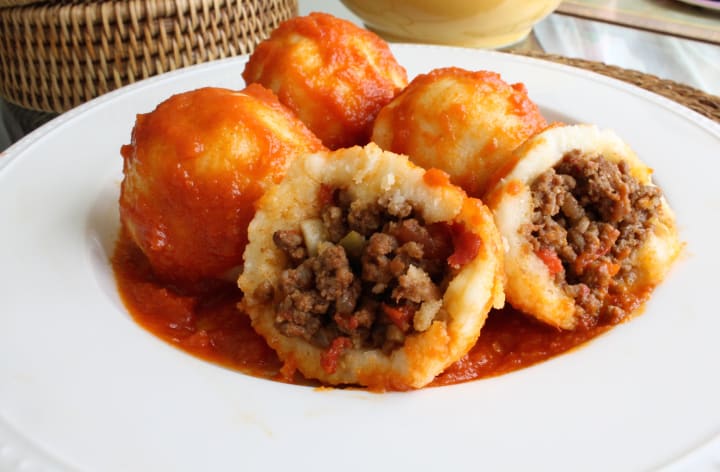 Bollo pelon are apple-sized corn dough balls that are usually filled with beef stewy but can also be filled with chicken stew. They are boiled and served with tomato sauce and grated cheese.
cuisine
My passions are writing and creating poetry. I write for several sites online and have four themed blogs.
Receive stories by Rasma Raisters in

your feed