Delicious Caribbean Food
Best dishes from the Caribbean Islands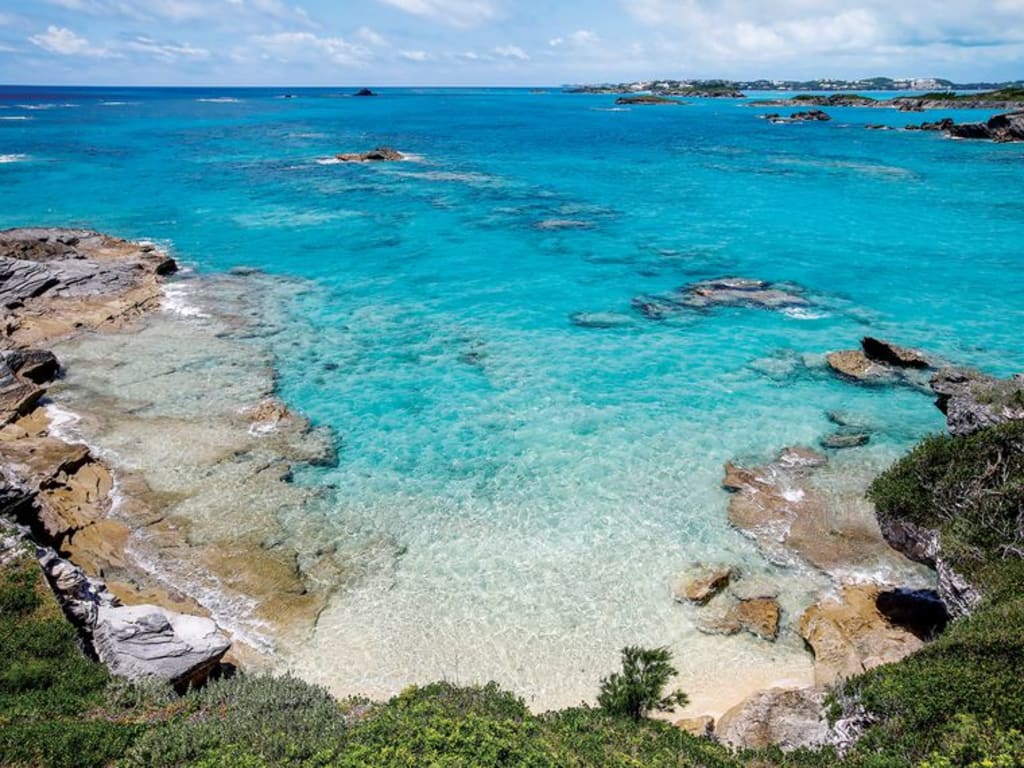 The lovely West Indies island of Barbados is sometimes also called "The Land Of the Flying Fish." The favorite local seafood to make the national dish called Coucou and Flying Fish is the delicious fish caught in the warm waters surrounding the island. These are foot-long fish, which "fly" over the water up to 200 ft. The fish is steamed and cooked with onions, lime juice, spices, and vegetables and all served on a bed of polenta-like cornmeal or fried and accompanied by a spicy sauce.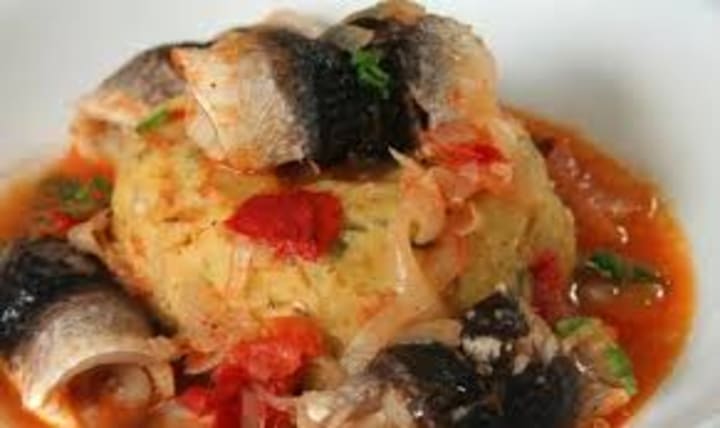 From Trinidad and Tobago, a dual nation near Venezuela comes Creole cuisine and the delectable dish known as Crab and Callaloo. The origins of this dish are from West Africa. The dish includes a local leafy green similar to spinach, callaloo is mixed with coconut milk, spices, chillies, and at times ingredients like okra and red meat and then everything is topped with crab.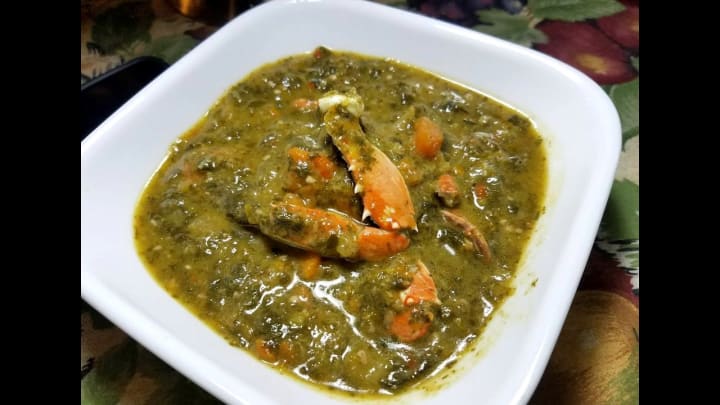 Conch Fritters come from The Bahamas. The large-shelled sea mollusk is a relative to the snail. The dish is popular in the Bahamas and is prepared by shredding the conch meat and mixing it with onions, bell pepper, spices, chilli, and garlic. Separately mix flour, eggs and milk, and season with salt, pepper, and cayenne pepper. Then incorporate the conch mixture into the egg and milk and drop by tablespoonful into hot oil to deep fry. These can be served with ketchup, mayonnaise or some other dipping sauce.
Antigua and Barbuda present Fungee and Pepperpot that is a distinctive dish there. The dish consists of cornmeal cooked with okra and is served with a delicious vegetable stew that incorporates spinach, spices, onions, and meat, traditionally salted beef and pig's tail.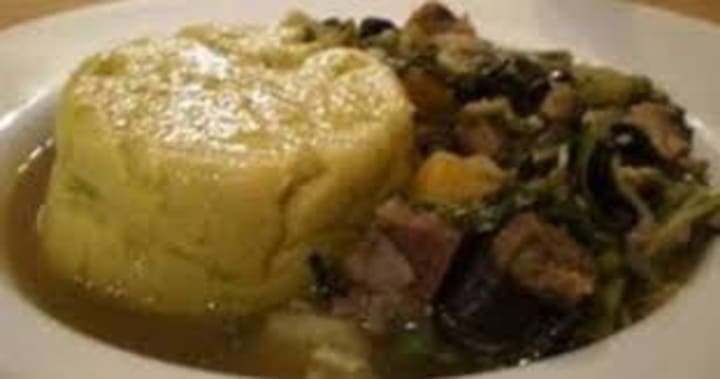 Mofongo is dish from Puerto Rico. This delicious dish is made with mashed fried green plantains that are flavored with garlic and pork rinds. Traditionally it is made using a wooden mortar and pestle that is known as a pilon. Mofongo can be eaten as a side dish or as the main course with meat, vegetable or chicken broth. The origins of this dish come from Spanish, African, and Ta'no cooking traditions.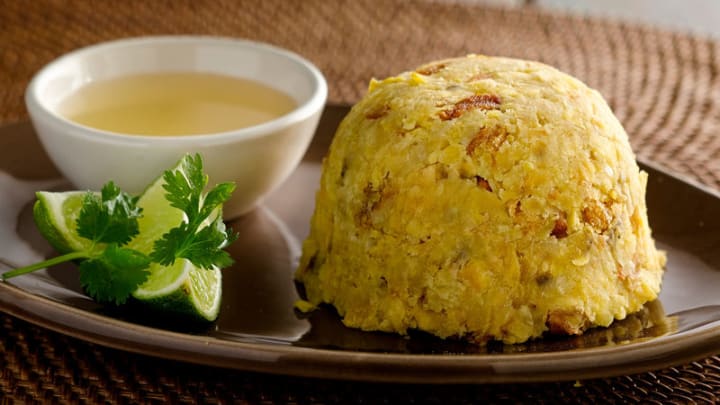 From the Dominican Republic comes a delectable dish called La Bandera or The Flag." This is a delicious and colorful dish with rice, red kidney beans, and meat, usually pork or chicken. The beans are cooked in a pungent tomato sauce with herbs. It is served with a simple salad of lettuce and tomatoes.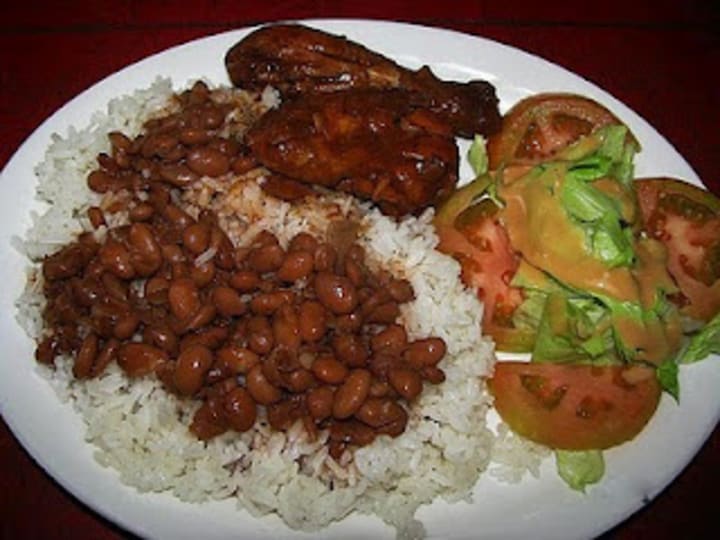 St. Lucia offers delicious Creole bread that produces loaves shaped-like short skinny baguettes that have been cooked in a wood-fired oven. This gives the bread a delectable smoky flavor.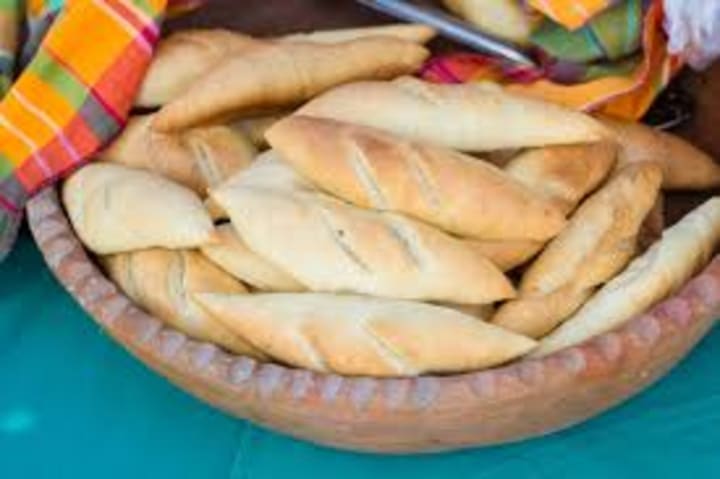 St. Kitts and Nevis have a delicious national dish of stewed salt fish with coconut dumplings, spicy plantains, and breadfruit, which is a staple of the islands. This is a filling dish that is colorful.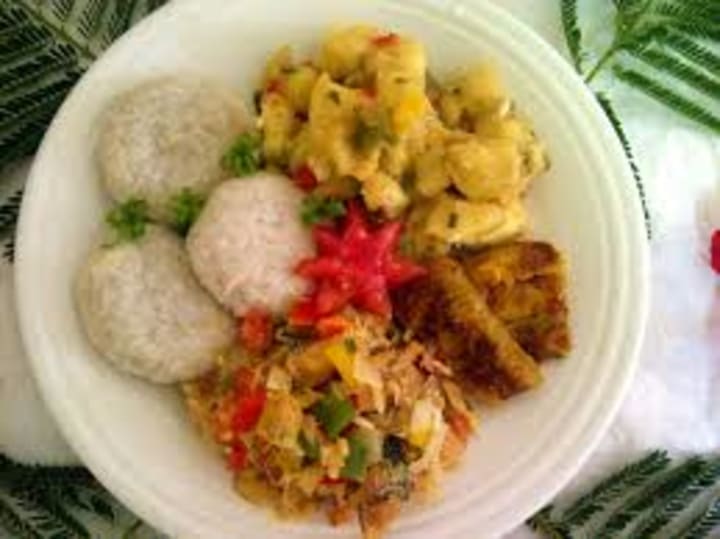 The island of Jamaica presents Jerk Chicken which is the most popular dish. This is a special way of preparing the chicken. Jerk means to chicken dry-rubbed or wet marinated with spice mixture with a balance of hot, sweet, and spicy. If marinating, process onion, scallions, chillies, garlic, five-spice powder, pepper, thyme, nutmeg, and salt into a paste. Adding soy sauce and oil. The marinade is poured into a bowl and the chicken added then covered and refrigerated overnight. The next day grilled over an open fire.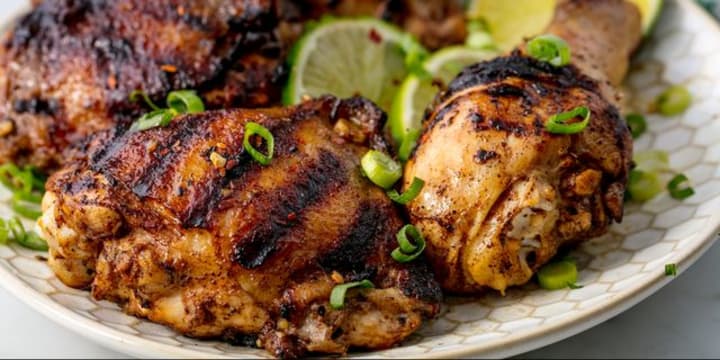 From Montserrat comes Goat Water, a favorite local dish. This dish consists of stewed goat meat with spices, vegetables, onions, tomatoes, and at times green papaya and breadfruit. A very delicious and flavorful stew served over rice or with bread. It is usually a staple at family celebrations.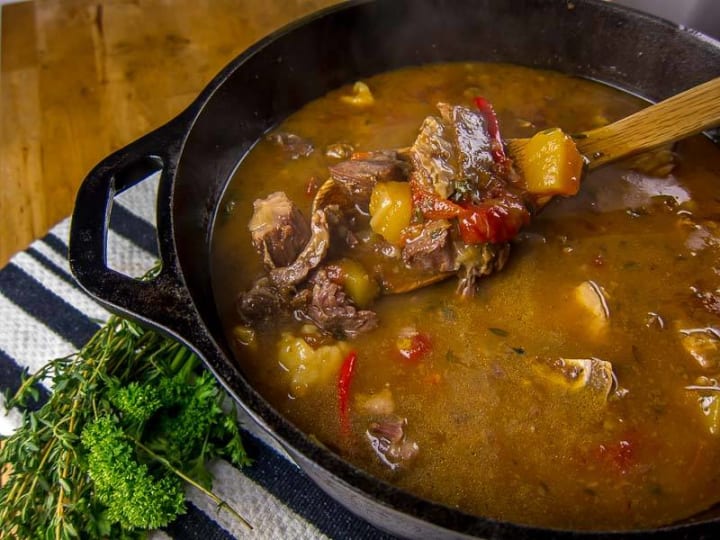 The national dish of Costa Rica is a delectable version of rice and beans. It is called Gallo Pinto meaning "spotted rooster" Bell pepper and onions are sauteed and minced garlic is added. Then cooked black beans and Salsa Lizano is mixed in and cooked until thickened and liquid evaporated and finally cooked rice is stirred in. After adjusting for taste the dish is served with a fried egg.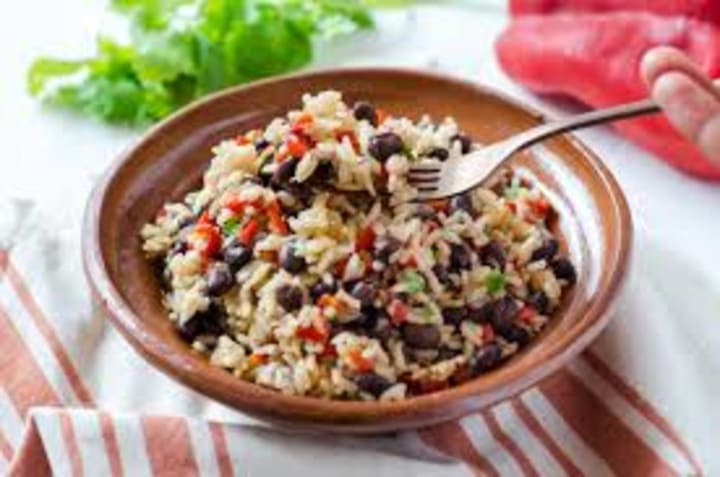 Dominica has Mountain Chicken which is locally also called Crapaud. However, this has nothing to do with chicken this is a dish made with frog legs that are seasoned and fried golden brown. They are served with rice and peas or plain rice.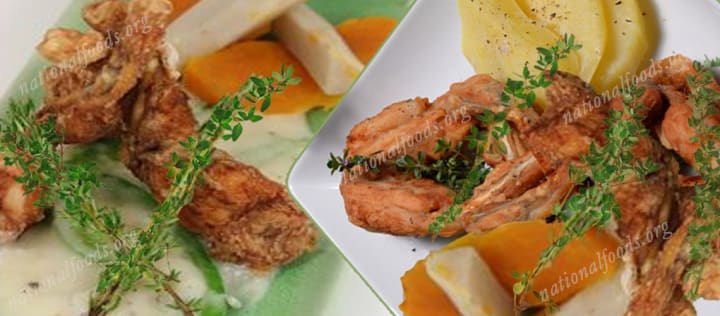 Porc Colombo is a delectable dish From Guadeloupe. This is a pork curry with pork seasoned with herbs and spices such as thyme, allspice, cinnamon and "Colombo" a French Caribbean special variety of curry powder. The pork is stewed along with chopped onions, garlic, green pepper, sweet potato, chopped tomato and spicy seasoning peppers.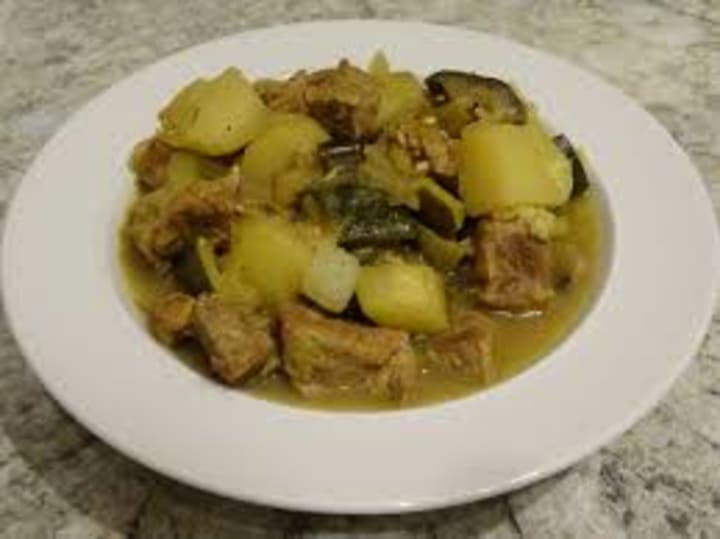 cuisine
My passions are writing and creating poetry. I write for several sites online and have four themed blogs.