Curried Eggs
A Mrs Huston Recipe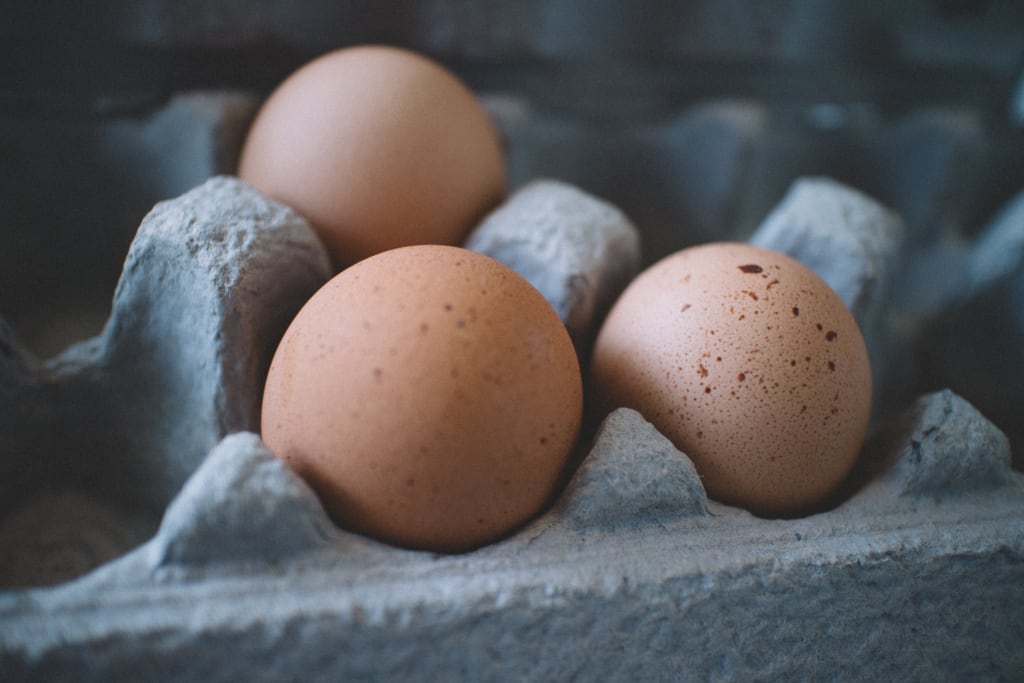 Photo courtesy of https://www.pexels.com/@monserratsoldu/
I love a good curry. But to be honest, I had never tried curried eggs and was a bit put off by the thought as until that point I had eaten eggs as a breakfast food and as devilled eggs but was not sure at all how curried eggs would taste. My partner just loves curried eggs. I found out only recently how enthusiastic they are about them. We were ordering in some curry from our favourite local Indian restaurant. We ended up ordering something else but I was determined to find a recipe and make it on my own to see if I even liked it. It didn't sound very appetising to me. But the way they described the dish to me later made me wonder what I was missing out on. So I went online and found a recipe that seemed fairly easy to follow and it turned out to be pretty amazing.
Ingredients
4-5 tablespoons Oil - any light oil will do for this recipe
1 teaspoon powdered Cinnamon
1 teaspoon Salt, regular table salt is fine
1 tablespoon Red Chili Powder
1/4 teaspoon Turmeric
1 kilogram Tomatoes - canned or fresh, chopped or crushed
Green Chilis to taste, minced
5 eggs, hard boiled or fried over hard, chopped up - see notes for an alternative way of making the eggs.
Directions
Heat the oil in a pan.
Add the powdered Cinnamon, Salt, Chili Powder and Turmeric. Cook the spices, stirring with a fork for about thirty seconds to one minute. make sure the spices are mixed well into the oil.
Add the chopped tomatoes and cook, stirring for about ten minutes. The sauce should be simmering but not necessarily boiling.
Stir in the Green Chilis and allow the sauce to simmer for at least thirty seconds to allow the flavours to blend.
Stir in the Eggs and allow to cook for 10 minutes or until the liquid in the pan has reduced by half.
Serve with Basmati Rice.
Notes
My partner is away on business at the moment and I plan on making this for when they get back. I will let you know if my Curried Eggs meet his standards.
Edit - It was an overwhelming success. They absolutely loved my curried eggs and I had to promise to make this recipe for them again and again.
The recipe called for hardboil or fried eggs chopped up but I found another way to make the eggs. I take the raw eggs and crack them into a bowl. I whisk them with a fork and microwave them for 30 seconds. They will only be cooked slightly on the outside edge. Take the bowl out of the microwave and whip the eggs again. Continue doing this until the eggs are cooked through. Take a knife and cut the eggs diagonally into strips. Turn the bowl and cut the eggs diagonally crosswise before placing them into the curry sauce.
Another idea for the eggs which I have not tried but, I think would work well would be to crack the eggs right into the sauce and allow the eggs to poach in the sauce. This would make things a bit easier. Just make sure to cook the eggs in the sauce a little longer to ensure they are fully cooked.
Use chopped tomatoes if you like them more on the chunky side. use crushed if you want your curry sauce to be smoother.
Basmati rice goes well with Indian food as it is a long grain rice that holds up will to being served with saucy foods. Not all rice is made equally and I find the longer grain rices to be drier and not clump together like shorter grain rices.
About the Creator
Canadian Graphic Designer, Young adult novelist and gluten free recipe developer from Canada
Reader insights
Be the first to share your insights about this piece.
Add your insights